Saturday Lover
Good day to all my readers! It's Saturday- love it. I know I say all the time YAY SATURDAY! But I realize not everyone has their weekends off. Medical professionals, people in the food industry, customer service, mail service, personal trainers, etc. Thank you for all you do, because I use pretty much all of your services every weekend and do not take it for granted! I used to work Friday nights and I remember how much I hated when people bragged about it being Friday night and they were free.
Anyway, I woke up to my regular coffee, blog update, then protein fluff. This part of the day is BY FAR the best part of my day for me. I just love my morning coffee while sitting down to Mac Daddy (what I call my huge iMac- hehe). Thanks mom and dad for the best Christmas present ever in 2011! This computer has changed my life and made me want to blog 🙂
Phoebs was barking and yelping like crazy. Her signal for "I'm ready to go to G-Mama's". I told her "okay okay let me pack a lunch and we will go". Apparently Phoebe makes the rules around here.
I had yogurt with raspberries and lucuma powder (superfood sweetener), my freeze dried apples, and then one of those protein beef jerky bars.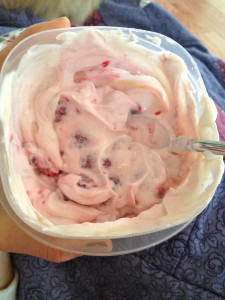 Phoebe snacked on Pita Chips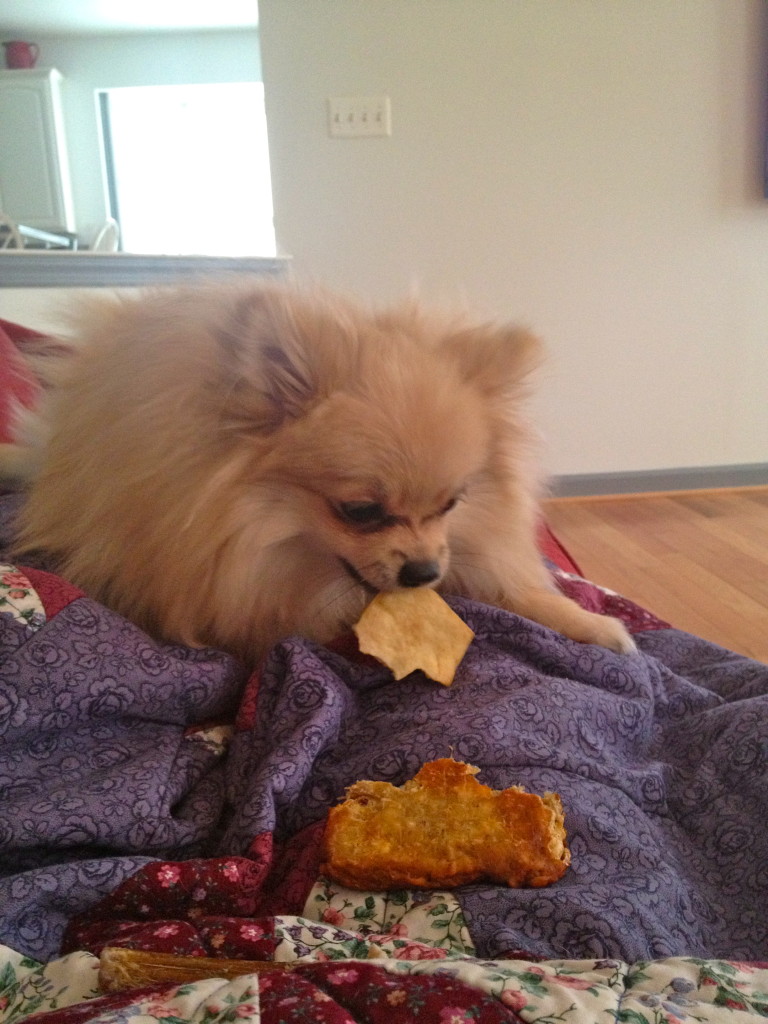 After a long chat with G-Mama (thanks mommy I love our talks, xoxo) I went to the gym for shoulder day.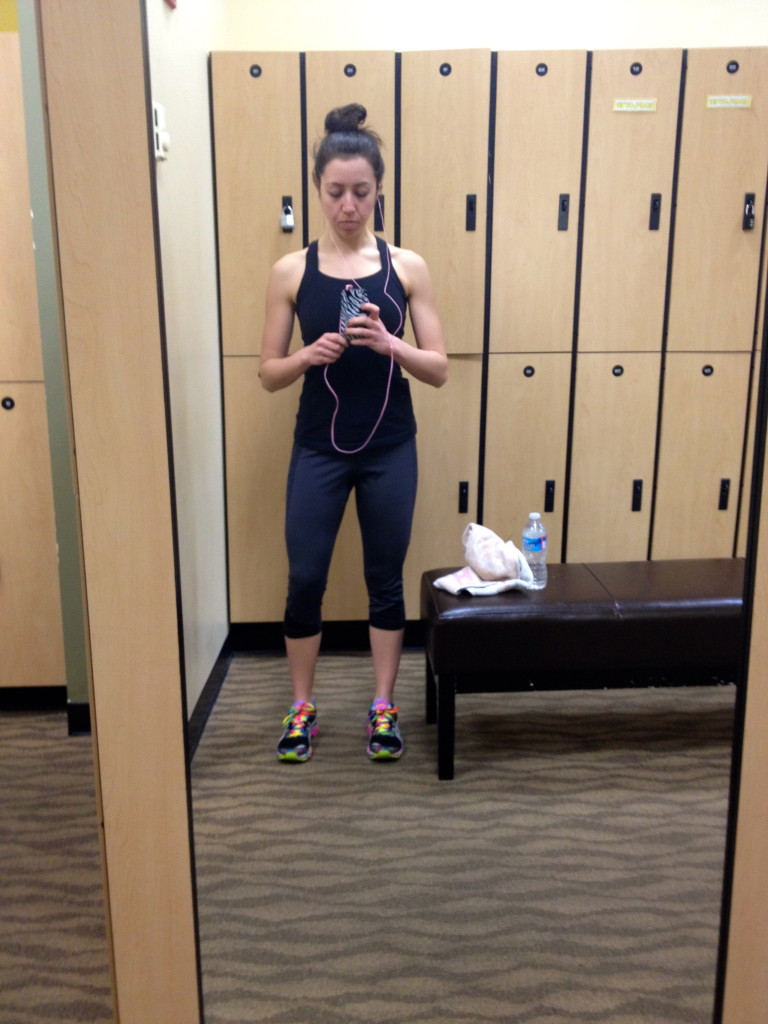 I started with my cardio, 32 minutes on the stairmaster. I am becoming a stairmaster addict again. I think that's why I'm dropping weight. This machine gives you the best cardio workout out there. So if you are looking to drop a few lbs, train on the stairs!
Then shoulders: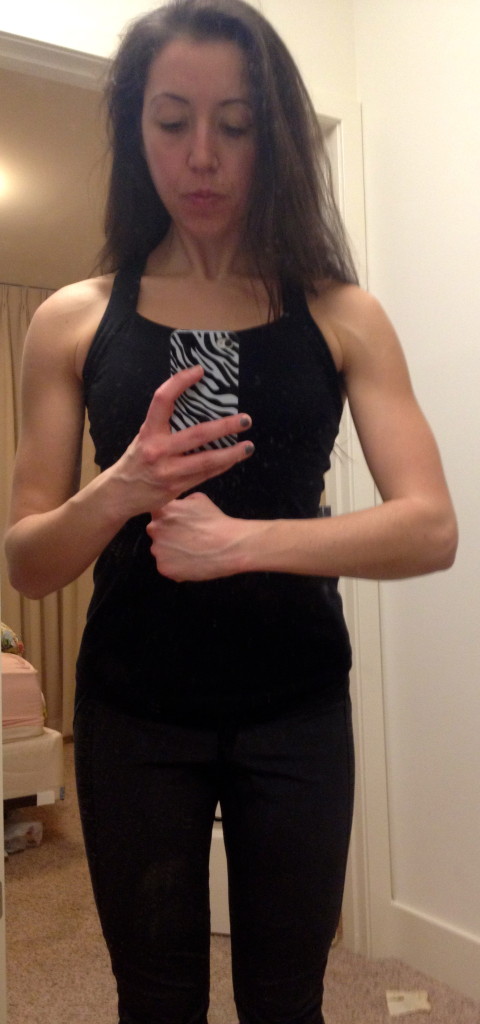 Upright rows, 40 lb bar, 12 reps x 4 sets
Standing Shoulder presses, 40 lb bar, 8-10 reps x 4 sets
Standing open and close with a shoulder press, 10 lb plates each hand, 6 reps x 4 sets. Arms bent like you are doing a shoulder press, squeeze chest and bring plates in, palms facing each other. Open back up and do a shoulder press and back down into the chest squeeze. It should be one movement that flows (squeeze in, open, press up, down).
Front plate raise, 25 lbs, 10 reps x 4 sets
Shoulder shrugs on smith machine, 95 lbs, 12 reps x 2 sets, then 145 lbs (yowza), 10 reps x 2 sets
Rear delt raises, 20 lbs each hand, 12 reps x 4 sets
Lateral delt raises, 8 lb kettles each hand, 10 reps x 4 sets
Front raises, 20 lb bar, 12 reps x 4 sets
Cable rotator cuff open and close, single arm, 15 lbs, 10 reps x 3 sets
Arm circles with arm bent, both arms at the same time (see pic below), 16 rotations each direction x 3 sets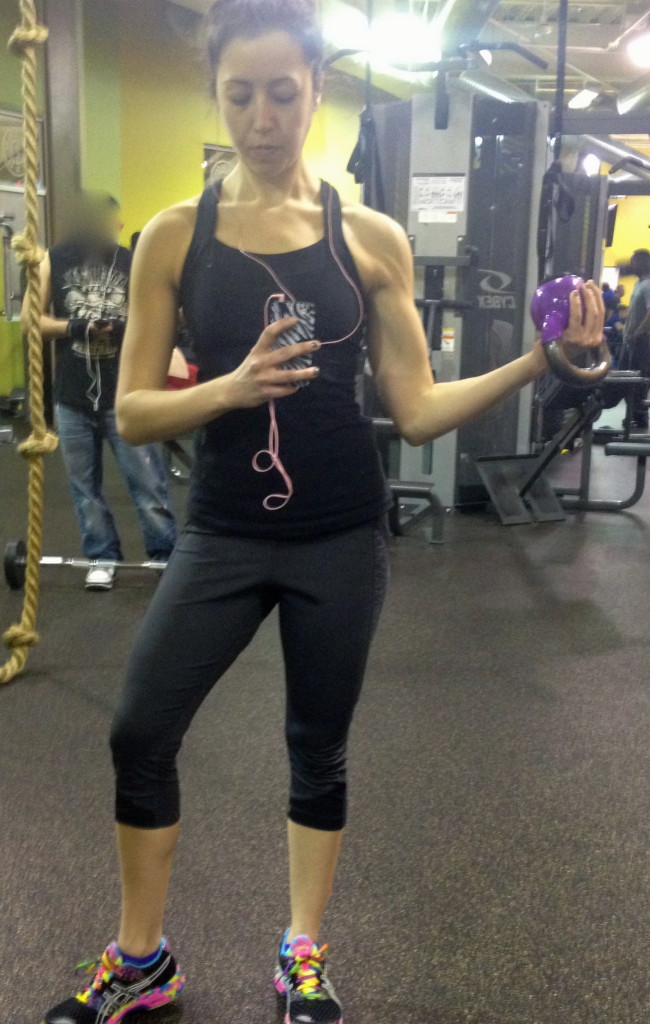 I did a quick flushing out of my muscles by 10 minutes on the elliptical. Nothing too challenging, I just wanted my whole body moving some. I stretched it out in the cage and went back to pick up my girl!
I really feel like I am making progress too!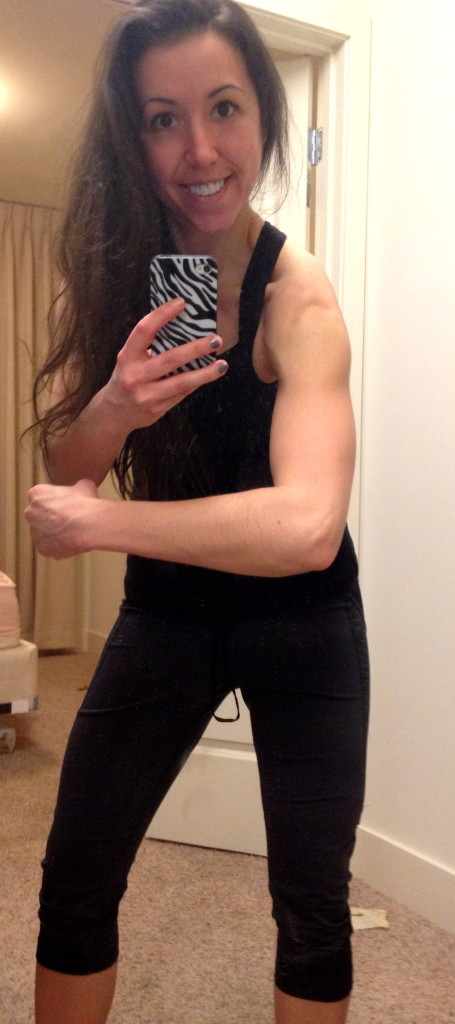 After the gym I had to stop at the store to pick up a few essentials (I am always out of almond milk, I use it so much!). I found these cute measuring cups! I had to buy because I have one and I use it multiple times a day.
Phoebe and I made a new recipe for our din din! Sweet and Sour chicken. The healthy version! It turned out really good!
We then watched Friends, did laundry, and tried out my new yogurt maker!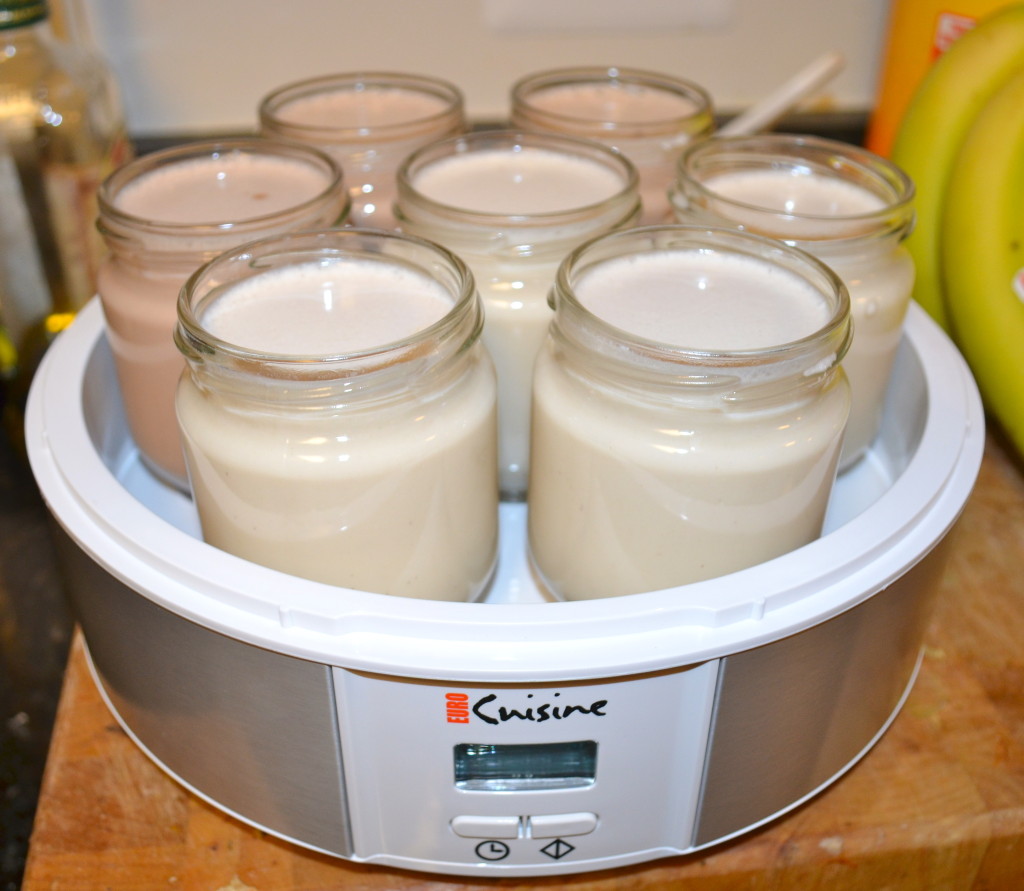 Later today might be a rest day, I haven't had one in a while. It depends on how my day goes, I might push it to Sunday instead. Either way one of these next few days is leg day! Woot.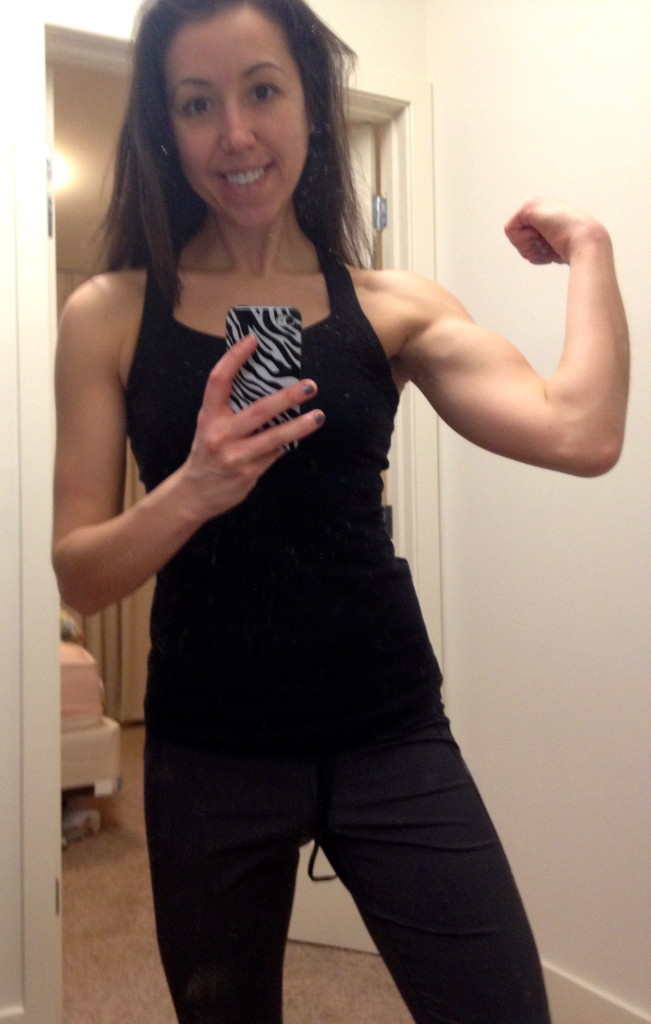 Enjoy your weekend, come back tomorrow!
XOXO With a Cherry On Top,
-Minnie