A weekend for the books
Hi everyone!
Remember how I've been saying that I've been living in the moment and finally having fun? Well it probably is the best thing to ever happen to me. This weekend I went from having ZERO plans to being super spontaneous and having a BLAST! Just like G-Mama tells me, it's amazing what a smile will do. I've been smiling a lot more lately and people notice it and want it around them. Just like negativity breeds negativity… positivity breeds positivity!
On Friday I got up early for a workout because I had afternoon plans. I had no IDEA that my Halloween would turn into such a crazy day, but it was definitely a day I will never forget. I did some back work and cardio.. oh and a little flexing. I can never resist an empty locker room 😉
Then I got showered and dressed and headed to the race track to meet my friend LJ.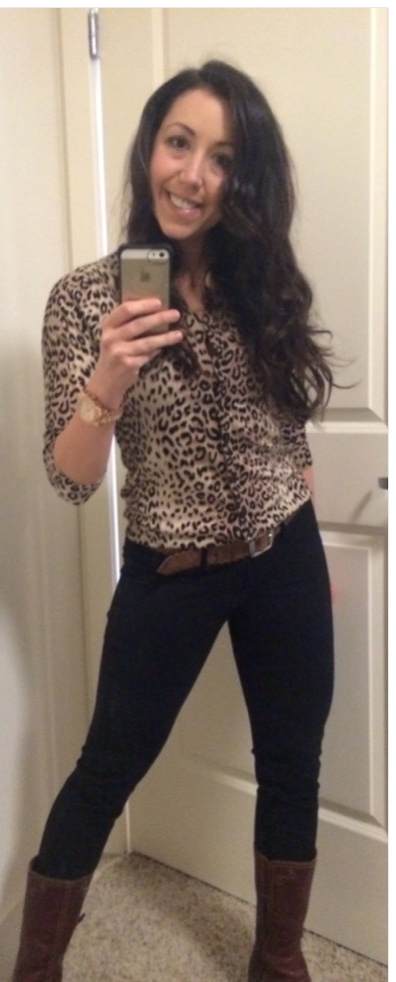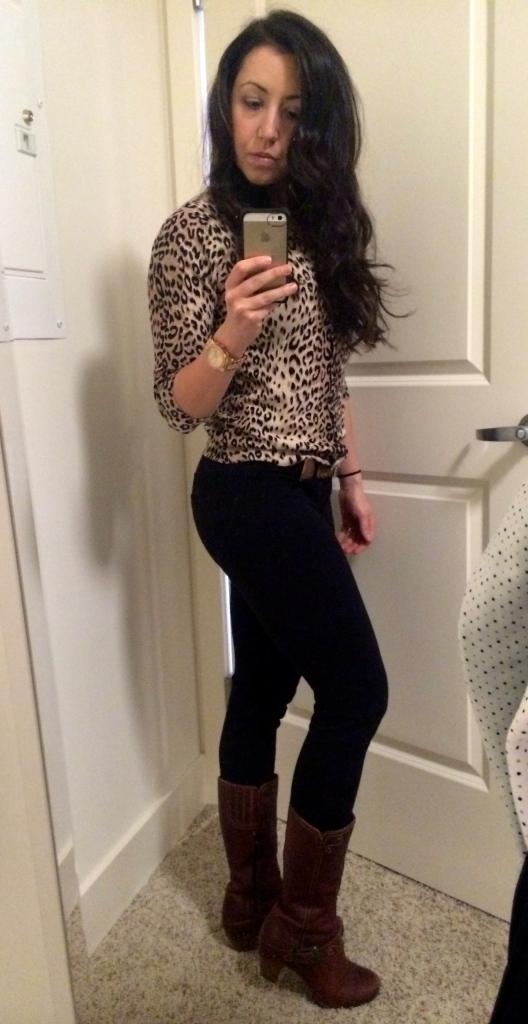 He trains horses and wanted to show me a "day in the life at the tracks". I had never been before so it was quite the experience! I kept commenting on the horses "hammies and glutes". Hey those horses are athletes! They had some killer muscles.
After trying to explain to me how the races work I was pretty lost. I mean come on… who could understand this book on the first try?
So obviously he said pick the names you like. We bet 3 different races and I picked horses named Flash Glory, Ghost Hunter, and Greek God. Actually they did well! Two second place finishes and a third. Not bad for picking names huh?
And we came out with 6 bucks… although later he told me it costs 6 bucks to bet, but still a win in my book!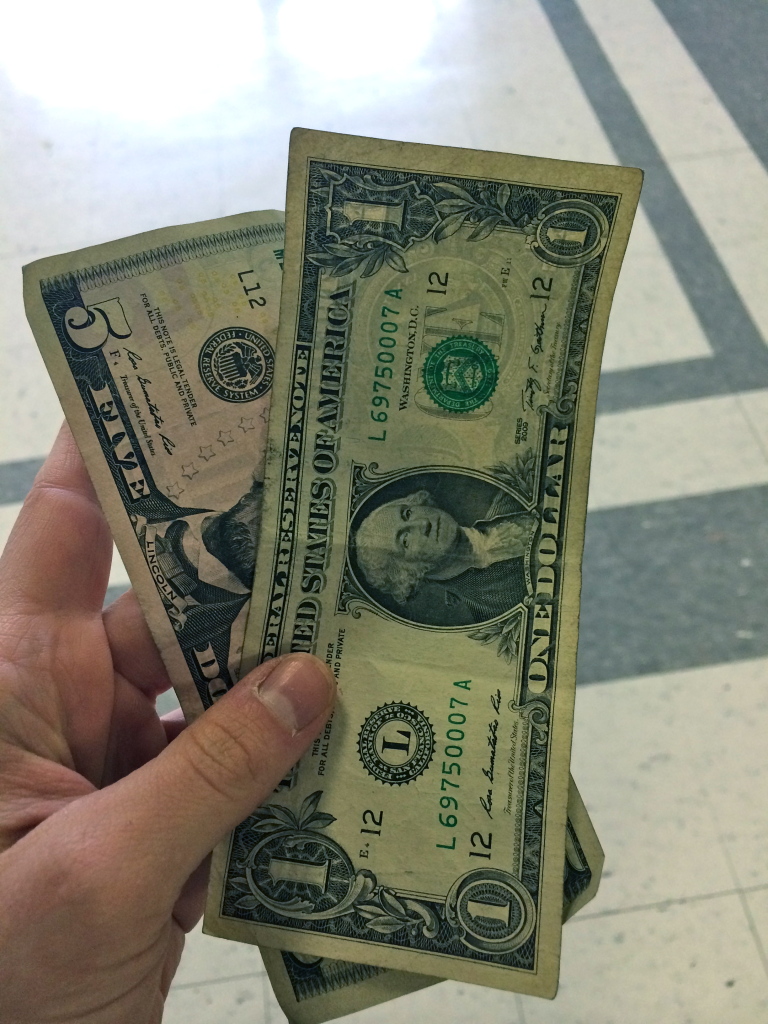 I also had a little Halloween candy while we watched the races. One tiny lollipop 🙂
Probably the best part of the experience was a gentleman standing next to us in full cowboy gear: hat, belt, shoes, jeans, flannel shirt. He was originally from Mexico and told us he had a farm nearby with horses, but he wasn't familiar with racing them. After telling us over and over he was clueless about horses, he whips out his phone to show us a video of him on his horse while a mariachi band is playing AS THE HORSE DANCES TO THE MUSIC. I kid you not… it was the most bizarre thing I have ever seen. LJ and I both looked at each other like "where are we right now?". He then offered to make us chicken at his house, then offered to buy us a beer or tequila. When we turned it down… well then he offered us an illegal substance… both of us laughed it off. That guy was a character and I'm super sad I didn't think to take a picture of my friend Ramon.
In fact it was very similar to this
After the race track festivities, we headed to duck pin bowling. I am sad to say I lost all 3 games. But I did get a couple of strikes in there. We pretty much had the place to ourselves minus the man behind the counter dancing like he was in the club, shaking his booty and clapping his hands. He cheered LJ on from the counter and I laughed A LOT!
For dinner we had indian food. Man was that spicy but oh so delicious. I ordered some naan bread with cheese in it. MAJOR WIN!
On Saturday I had all intentions on staying in until a text from my friend Scott came through. Before I knew it he was picking me up to go to a country western bar near us. It's been there since the beginning of time, but I had never been. We met up with his friend Tom and had a great time people watching. Costume night also continued which was super fun!
I met Harry and Lloyd… "YOU CAN'T TRIPLE STAMP A DOUBLE STAMP!"
"Our pets heads are falling off!"
Okay sorry enough with the Dumb and Dumber quotes. It's one of my favorite movies of all time 🙂
Then some awesome zombies….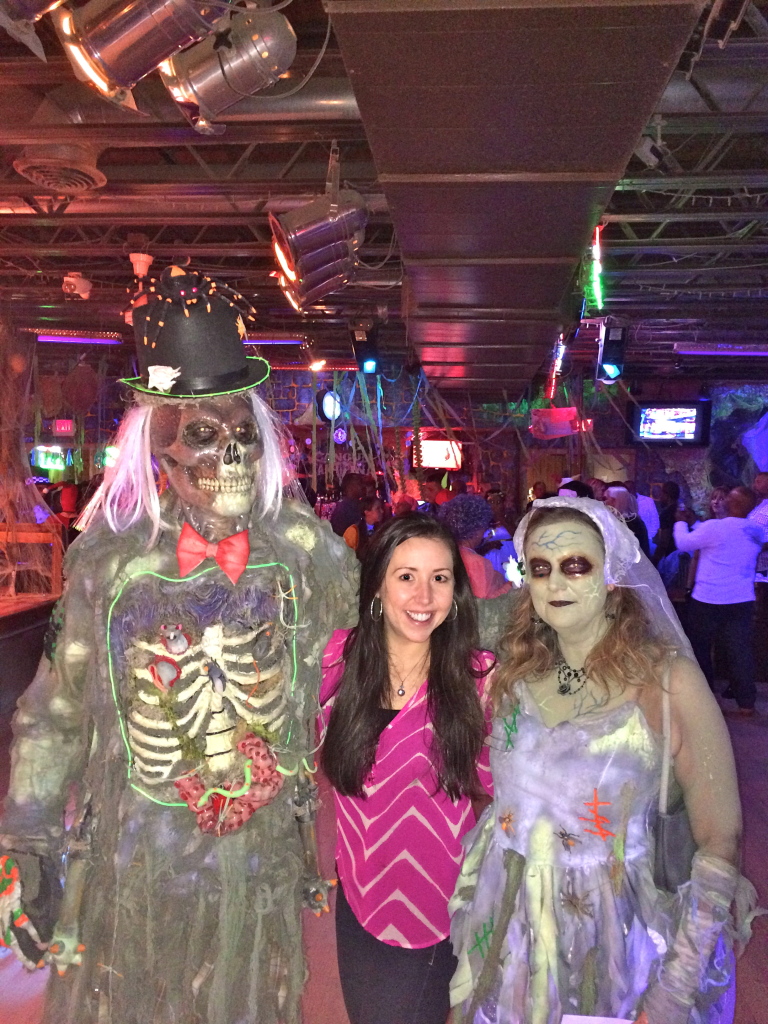 And some other costumes.
Scott and I had a blast and he showed me one of the line dances. It was so much fun! It felt just like teaching aerobics again.
This was my "I can't believe I'm here face".
We stayed out pretty late, but had plans to go to the Cutler together in the morning. The Cutler is the biggest bodybuilding show of the year in Maryland.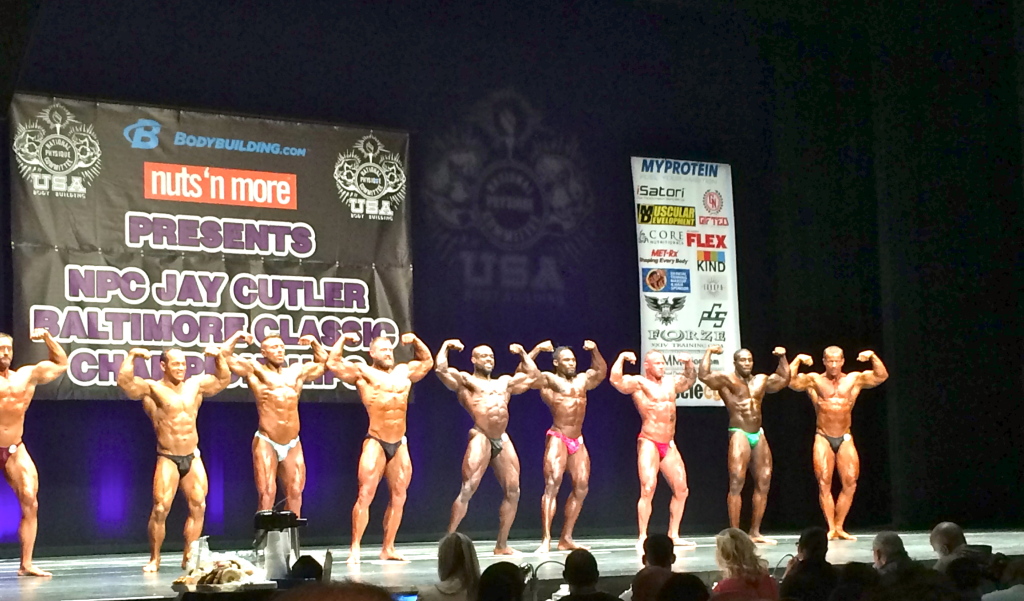 I couldn't wait to see my friend Ariana compete. If you were following me back in March, I took a photo of her and posted it on my blog because I loved her look and ended up finding her on instagram. We became fast friends! We text every single day. It's amazing how social media brings people together.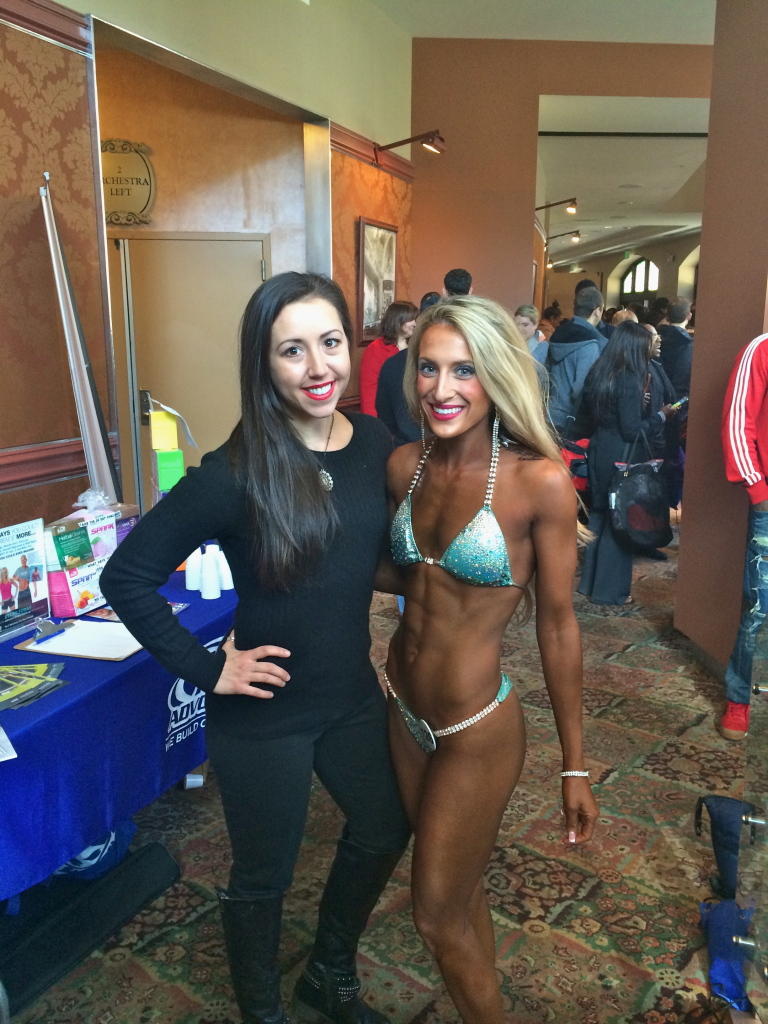 I did cheer pretty loud for her, but I just couldn't help it. She looked so amazing!
She ended up placing 4th. I'm so proud of her. The competition was FIERCE!
This was just HALF of one class. SO MANY GIRLS!
So as you see I had a FUN FILLED weekend! I really hope all weekends end up like this. It's nice to not have a care in the world and laugh all weekend. I wish the same for all of you 😀
Have a great day, tomorrow I will be back with some fitness related things.
XOXO With a Cherry On Top,
-Minnie