Baltimore Bring BACK a Win!
Happy Super Bowl Day! Let's go RAVENS! I have to say all of Baltimore is going crazy for "dem Ravens Hon"- If you aren't from around here this is how we talk, and I apologize 😉
I won't be grabbing a beer today like the rest of the world, I'll be grabbing a "wood-er" AKA Water. Sorry in Baltimore we pronounce water that way, along with "warsh-ing" you clothes and paying "5 dahhhh-wers" for some "Ty-ya-nol".  Okay really I'm done. 🙂
I started yesterday morning with one of the best oatmeals I've had in a while! Instead of soaking my oats overnight in just unsweetened almond milk, I did about 2/3 unsweetened coconut milk, to 1/3 unsweetened vanilla almond milk. I can't believe I haven't been eating coconut all this time. I added a teaspoon of vanilla extract, then in the morning topped with chopped strawberries and raw shredded coconut. SO DELICIOUS!
I got dressed

And headed to the mall on my street because I had to pick something up at Bed Bath and Beyond. I actually never go to this mall because I don't consider it a mall if it doesn't have a Nordstrom. It's an outlet mall, and I am not a fan. I did a lap out of curiosity because it's been so long since I've been in there, and had to stop myself from going in Bath and Body Works. I love their big candles, and the new spring ones were out! But I wait until they are 2 for 20! Anyway, Bed Bath and Beyond is a great store to get lost in! I picked minor things I needed and headed out.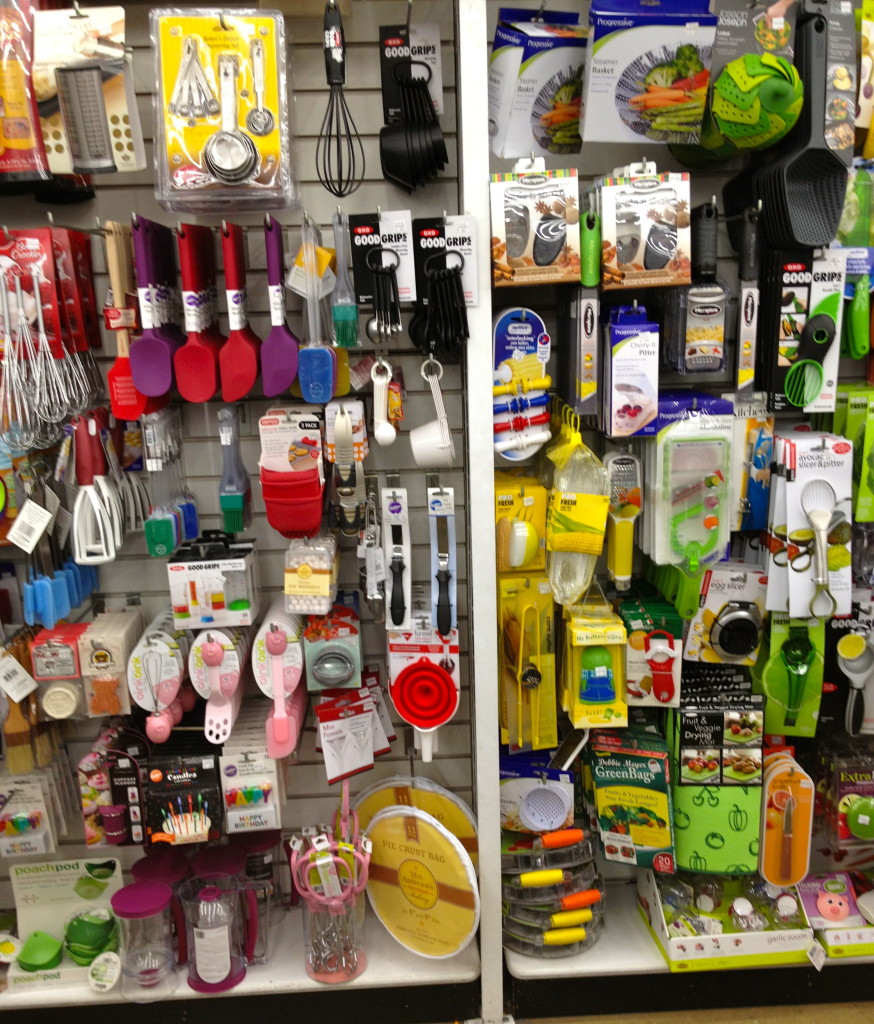 On the way back to my apartment, I stopped in the pop shop and was pleasantly surprised to see healthy options! So nice to know there are things I could eat if I was ever in a jam during a road trip!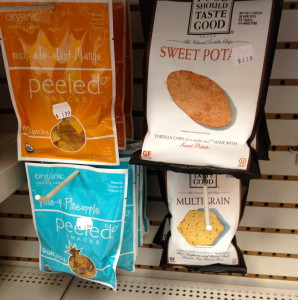 My gym session yesterday was semi-tough to get through because my legs were so sore from the day before! Actually it was more my butt from all those squats! But it'll be worth it!
I started with 10 minutes of cardio interval training using the step: high knees, high kicks, jumping on and off the step, heel digs on top of the step, and fast up and downs. Works up a sweat in 10 minutes!
Then I hit BACK:
Machine Lat row, increasing weight each set, 70, 75, 80, 85 lbs, 12 reps x 4 sets

Low wide rows with 50 lb bar, 12 reps x 4 sets
Dumbbell reverse flys, 15 lb weights each hand, 15 reps x 4 sets
Single arm dumbbell row, 20 lbs 12 reps x 2 sets each arm
Weighted Low back extensions-10 lb weight, these use this little stand: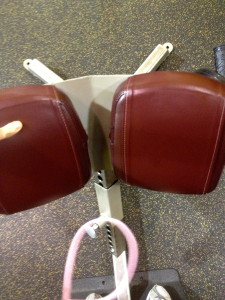 I do 15 reps x 4 sets, then obliques, standing sideways (cross one ankle over the other) holding the weight over the stand, 15 reps x 2 sets each side.
I also did 20 minutes of the arc trainer, and a 15 min incline speed walk on the treadmill. My legs needed that walk!

At home I did more cooking! SURPRISE! My dinner included amazing cod that my dad brought home for me! It's the best I've ever had and I love when he gets it! Thanks dad 🙂
Click the picture for the cod recipe! It's delicious 🙂
I also made some more granola for the week. This time I doubled the recipe and didn't have as much honey to add, so it definitely suffered. Not as crunchy, but still tastes the same! When I make it again I will have to do separate batches and follow my own recipe!
I decided on a new fun game for February. Now that it is February 3rd, we have 26 days left in the month. What has 26 letters? The alphabet! So each day I am going to feature a food in one of my meals with the letter of the day! Kind of like Sesame Street I guess 😉 Today won't be hard. I eat apples like orchards are becoming extinct. But maybe I should branch out… we will see tomorrow 🙂
Hopefully hitting the gym in the morning if I'm not too sore. Looking forward to the big game later! LET'S GO RAVENS!!!!!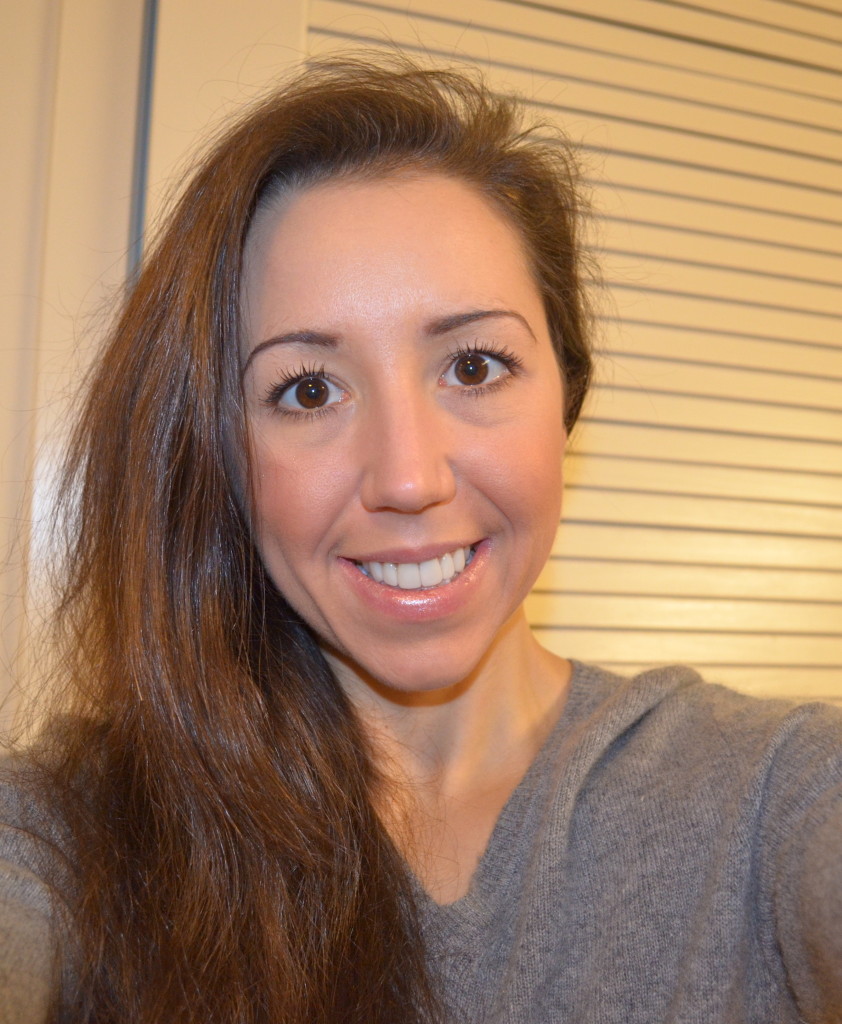 XOXO With a Cherry On Top,
-Minnie
P.S. Check back later today for my WORKOUT tab. It's a list of all my most common strength training exercises so you no longer have to search through my blogs!