Call the Psych Ward
Because Skinny Minnie went off the deep end.
I wish I was kidding. Long story short, yesterday was the worst day of my career as a PA. The load I had was just impossible for one person to do. Of course lunch wasn't an option. I didn't even have time to stop and think that lunch could maybe happen. By the time 5 pm rolled around I literally raided the resident fridge to find some fresh fruit cups. I downed 3. It was nice to see healthy food available, but at that point I pretty much would have taken anything.
So why am I sharing that I went to the bad place? Well we all have our moments. I'm human like everyone else. I'm actually a little embarrassed about it because I was just so overwhelmed and hadn't eaten. I know as my mom is reading this she is saying "oh no…". In my family when the blood sugar drops WATCH OUT! We get out of control. Anyway, so yes I am embarrassed I couldn't keep my sanity in check, but I think it was a normal reaction. Even the nurses were literally hugging me and saying it's okay honey. I seriously owe them big time for being so nice to me and understanding!
When I came home a workout was the farthest thing from my mind. I planned on shoulder day because Friday I won't be able to work out at all. Right after work we have a black tie event, so I'll be heading straight home to get all dolled up.
I also didn't cook, I scrounged. The first thing I dug into was my casein powder I ordered. Casein is a protein source loaded with amino acids, carbs, calcium and phosphorous. I ordered a chocolate flavor. I've actually heard this stuff isn't that tasty, but I thought it was really good! It's super thick and when mixed with almond milk is almost like a pudding. So instead of drinking, I ate with a spoon!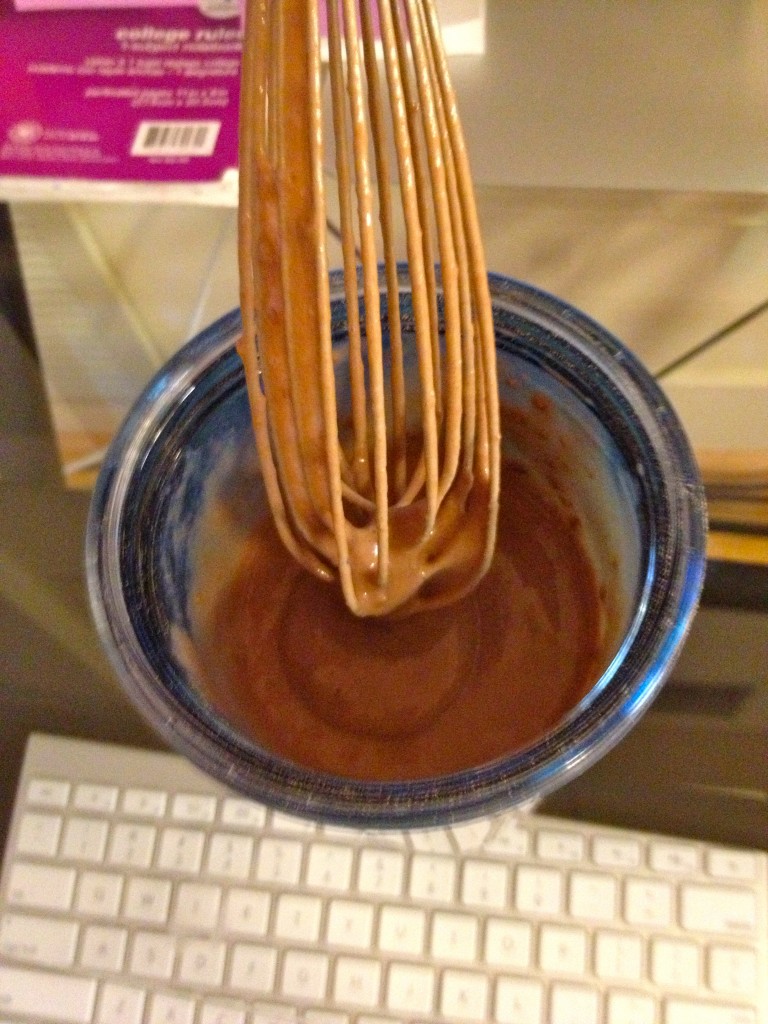 I then picked at a bunch of leftovers and watched mind numbing television. Friday is pretty much going to be a repeat of yesterday, so I need to cool down some before round 2 begins. Phoebe was a good little girl and just played with her toys, bones, and my bosu. She loves that thing. She thinks it's her little toy to jump on and off. Quite funny!
Since I didn't cook I don't have a food blog post, HOWEVER, I do have a link for my protein pancakes I wrote for Veria Living. Since they only take about 10 minutes, they definitely qualify as an EASY PEASY recipe!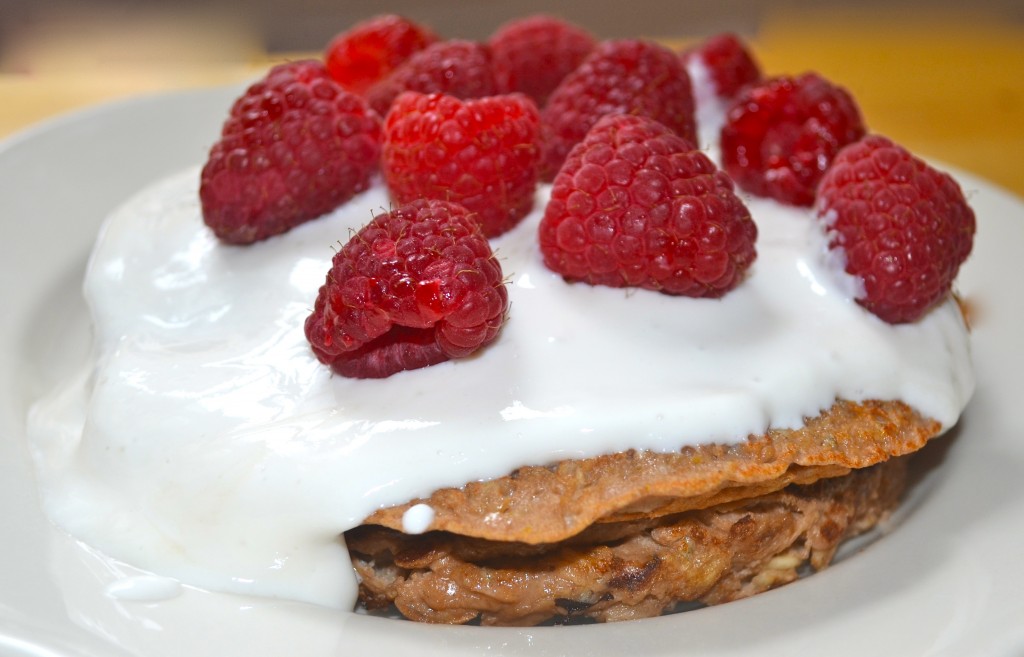 They are really good and have 53 grams of protein for the stack! Wow 🙂
I'll be back tomorrow, hopefully a little less crazy, but I wouldn't count on it!
XOXO With a Cherry On Top,
-Minnie