Career Minded Gal
It's Sunday! This is the first time in a long time I might actually get "The Sunday Blues". My old job, I never worked Monday's either, so I would get the Monday night blues instead. Well I switched my schedule to Monday-Thursday so I will have my Friday's free from here on! Awesome, love my HECTIC job 🙂
Even though my weekend feels way too short, I actually don't mind going to work each day (besides leaving my Phoebs all alone). I learn so much every single day and I'm always so busy that the days are gone in a blink of an eye. I've always put career first my entire life and it has paid off tremendously. I know the rest will fall into place eventually 🙂
The other day I mentioned calling G-Mama with some exciting news. I have decided to share this with you now so you can get a heads up!
Veria Living is a natural wellness, healing, holistic living television channel that features wonderful health and fitness television programs. Their website: http://www.veria.com  is loaded with articles, recipes, tips and tricks on how to maintain a healthy lifestyle, and also has videos of their shows. The wonderful people at this company contacted me and asked me to contribute a recipe to their site for a Super Bowl Sunday healthy recipe roundup! Not only am I extremely honored, but I am floored that they loved my little blog and recipes enough to want me to contribute. Of course I jumped at the chance, it is a wonderful opportunity and I cannot wait to see my work on their website!
I will post a link as soon as it is published. But in the meantime, head over to Veria Living and sign up for their free newsletter (at the top right of the page) which will feature my recipe when it's ready 🙂
Moving on, I slept in until 9am yesterday. Wow what a difference that makes from 4 am! Phoebe knows it's a G-Mama and Pop Pop day because the sun is shining and I am still in the apartment!
We had a big egg white and sprout sandwich and some coffee ASAP.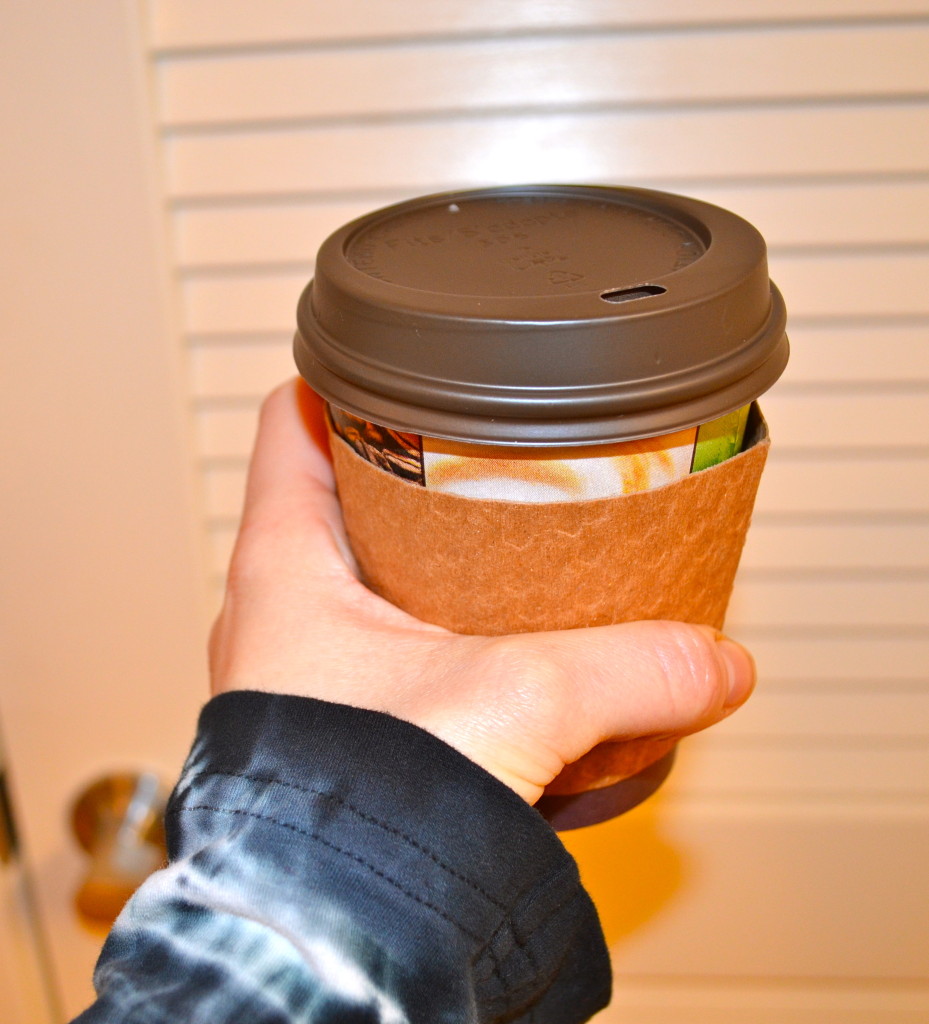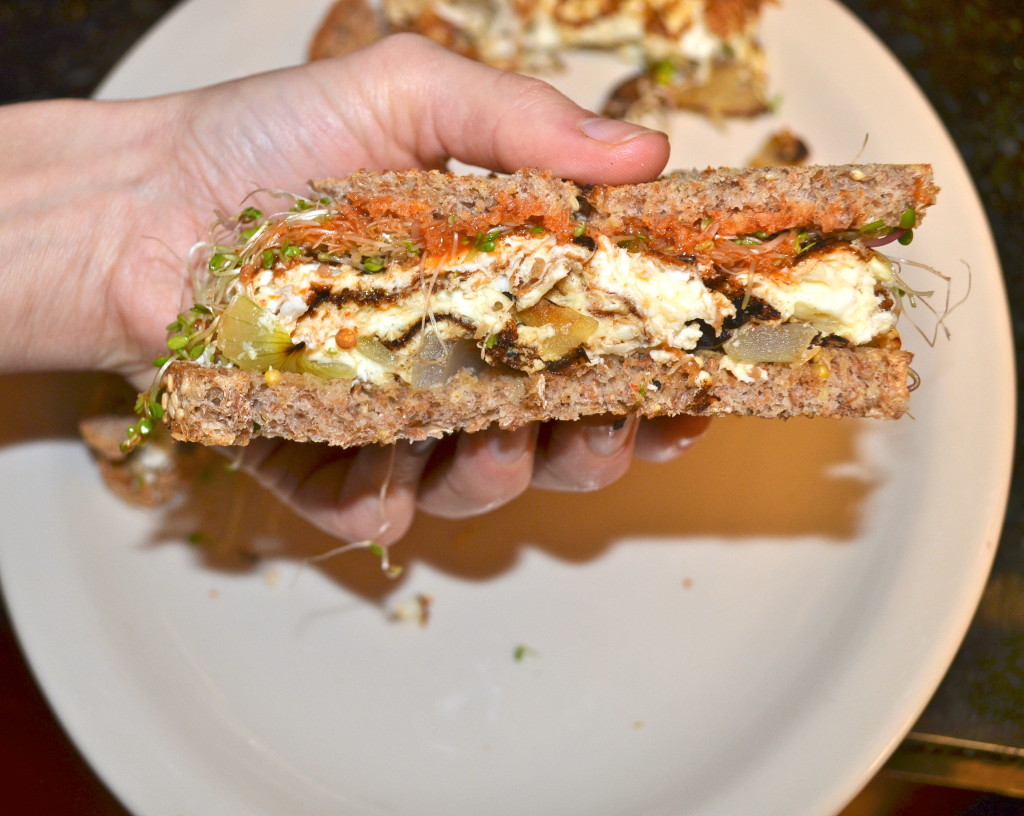 I love these sprouts!
I was so excited to hit my second home today, and so was Phoebe. She hopped right in the bag. I decided to rock some ravens gear, and will repeat this same outfit next Sunday! Go Ravens!
It was so good to arrive and see my mom and dad. I always blab about work way too much, and sometimes I try to tell myself to shush! I'm excited about it though and all I get to do!
For a snack I had a protein shake, corn cakes with chia apple butter, and some leftover yogurt and fruit from my protein yogurt fruit kabobs
After watching a few episodes of Say Yes to the Dress with G-Mama, I headed to the gym for leg day!
I started out with 25 minutes on the stairmaster. I came VERY close to knocking my teeth out! My foot slipped, and I barely caught myself, tweaking my elbow pretty good. It figures it was the last 20 seconds… how I roll!
Onto legs:
Leg curls 80 lbs 12 reps x 4 sets
Leg extensions 75 lbs, 80 lbs, 90 lbs, then 100 lbs, 12 reps, 1 set of each weight
Single leg calf presses 160 lbs, 15 reps x 2 sets each leg
Knee raises with 5 lb kettle bell on foot, 15 reps x 3 sets each leg
Forward straight leg raise with 5 lb kettle bell on foot, 12 reps x 3 sets each leg
Squats with bar on shoulders, 50 lbs, 12 reps x 4 sets with 8 pulses after each set
Plie squats with 60 lb bar, holding under hand grip midway like a bicep curl. 12 reps x 4 sets
Plie squats with heels lifted, 12 reps x 2 sets, 8 pulses up after each set
Dead lifts with 100 lb bar… yes 100! 10 reps x 4 sets
100 pounds. Go me!
Squats on the bosu ball holding 15 lb kettles. 15 reps x 2 sets with 8 sets of pulses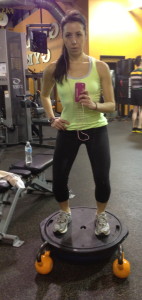 Single leg squats on the bosu, 12 reps x 2 sets each leg with 8 sets of pulses
Alternating lunges on the bosu dome, 20 reps x 2 sets
Calf raises on box (really works on balance!) 10 reps x 3 sets
I finished with some arc trainer to flush the legs a little, and then stretched!
I really wanted to do some leg presses and more lunges, but my left knee couldn't take another minute! Better to cool it some.
I picked up Phoebs, and came home to a wonderful aroma of Clean Pulled BBQ Chicken, made in the slow cooker yesterday morning! Click the picture for the recipe 🙂
It was really yummy and Phoebe stole bites away from me 😉
Hitting the gym hard later today and then need to meal prep for the work week! I actually like to do it!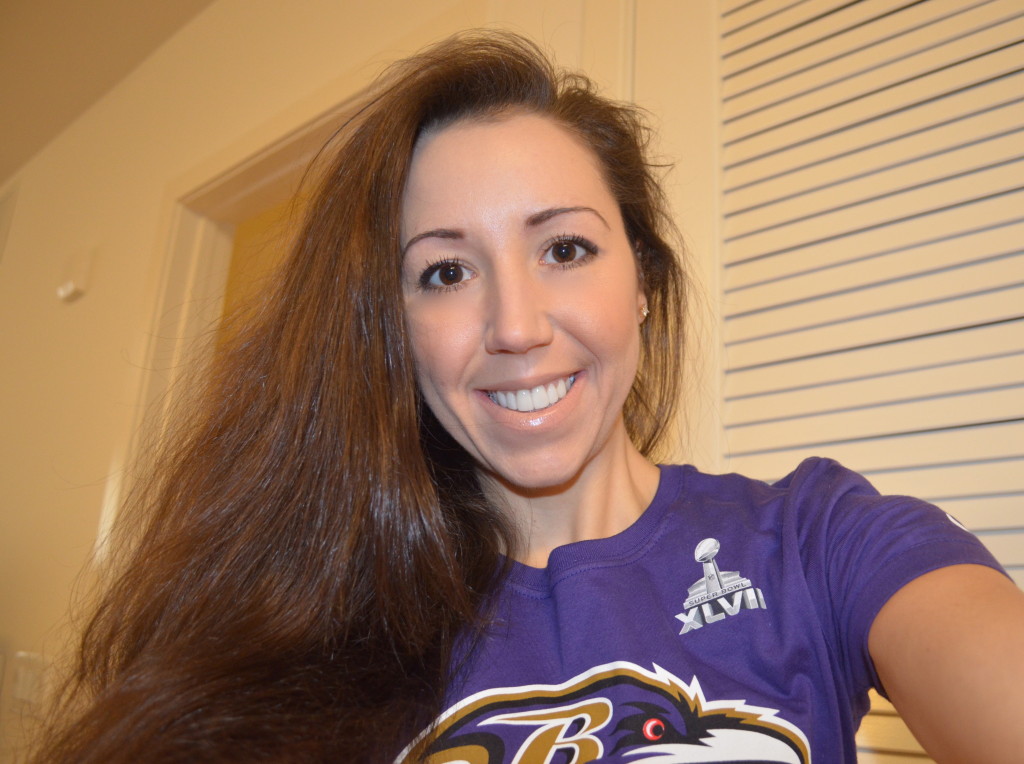 XOXO With a Cherry On Top,
-Minnie