Chocolate Waffles
"And in the morning, I'm making waffles!" Oh Donkey, you bring me one of the greatest movie quotes of all time. Well at least one I use on a regular basis. Don't you just love the movie Shrek?
Anyway, waffles are something I would only eat on special occasions. Every Christmas my mom would make the most BOMB waffles ever! They were creamy, delicious, and she placed white chocolate chips in them. They are waffles from heaven. Nothing will ever top those waffles, no matter how hard I try. There are just some things you can't do as well as your mommy!
These waffles are a little healthier and contain whey protein! I also used chia seeds for a little health boost. If you don't have them you can leave them out. But I regularly sprinkle them in all different kind of recipes. You can't really taste them.
For this recipe you will need:
1 cup of old fashioned oats (ground into a flour) 

1/2 cup of whole wheat flour
3 scoops of chocolate whey protein powder
1/4 cup of egg whites
1/2 cup of unsweetened vanilla almond milk
1/2 cup of natural applesauce
1 teaspoon of vanilla extract
1/4 teaspoon of salt
1/2 teaspoon of baking powder
1 Tablespoon of stevia in the raw
1 packet of chia seeds (approximately 2 teaspoons)
(Makes 3 large waffles)
The topping for my waffles is just 1 cup of mixed berries heated up and reduced into a jam!
Start by grinding your oats in a food processor. This makes them into a flour for the batter.
To a large mixing bowl add all of the ingredients. I added the protein powder last.
Then the protein powder
Mix it up good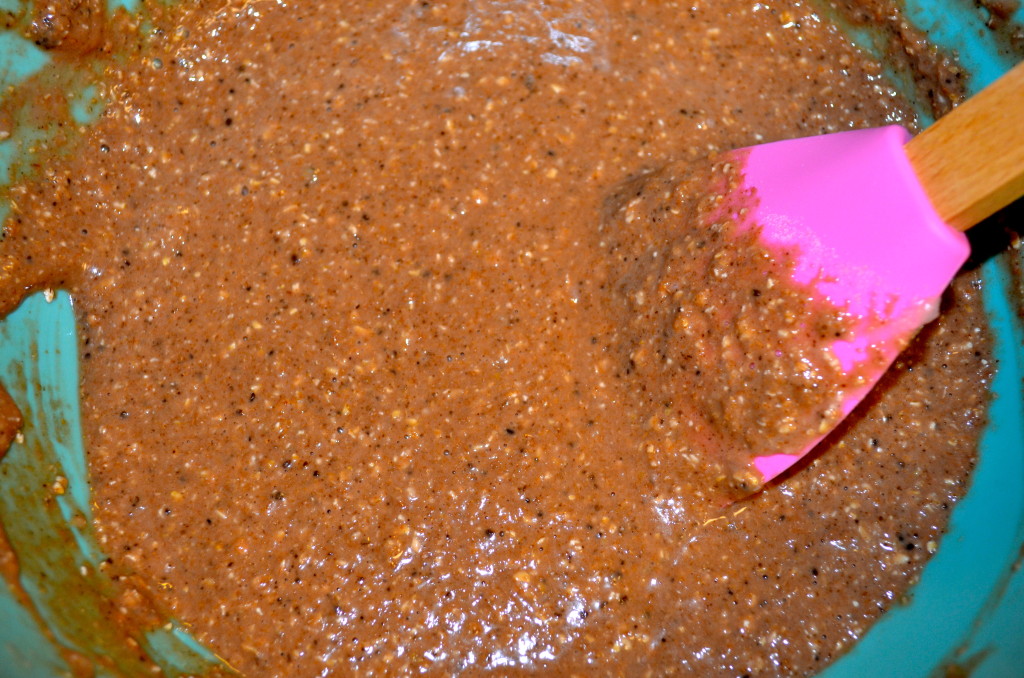 Spray the waffle iron with extra virgin olive oil spray and fill with the batter
Close the lid and in about 5-7 minutes you have an awesome Chocolatey protein waffle
My topping was just frozen mixed berries heated in a pan and then mashed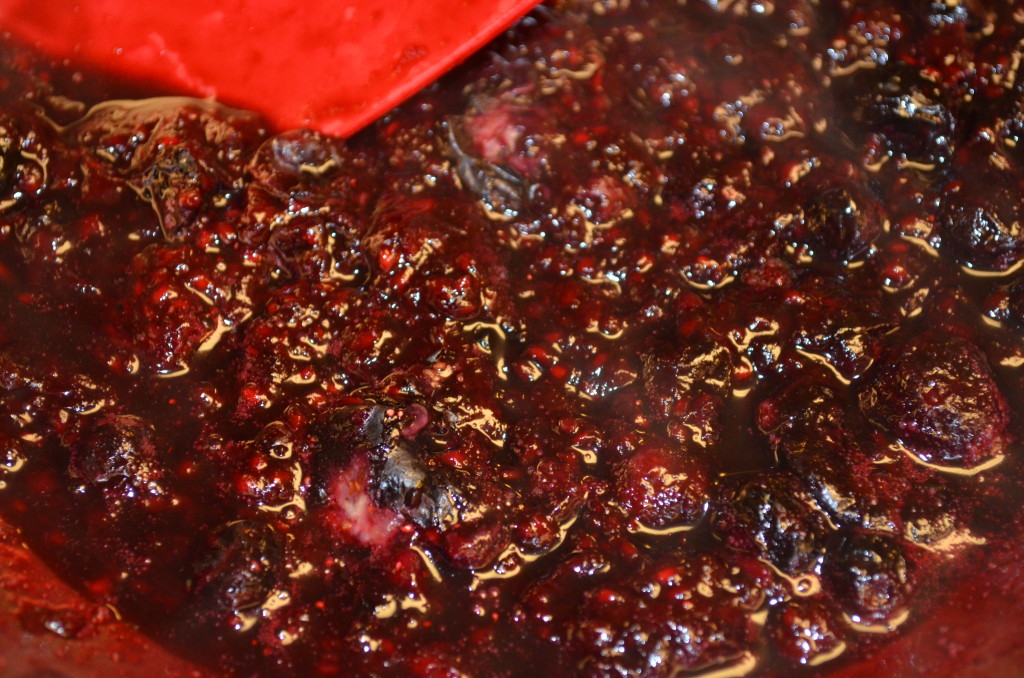 Plop this on top of those waffles!
A little whipped cream too!
And up close, let's not forget that picture
Dig in and take a bite
Now these waffles are super dense and are not your average fluffy morning waffle. They are a little bit calorie heavy for me but excellent for a nice recovery meal! Perfect for after a crazy leg day. Your body needs it!
Nutritional info (per waffle): 330.8 calories, 3.8 grams of fat, 40 grams of carbs, 36 grams of protein. 
Happy eating…
XOXO With a Cherry On Top,
-Minnie