Honey Apple Pork Chop
Now that I am eating meat again, I wanted to slowly introduce things into my diet I haven't had in forever. Before turning vegetarian, I ate chicken, shrimp, fish, etc. I think the last time I had a pork chop I was a little kid, about 10 or 12.
I'm not sure why. My mom always made them for my dad when I was growing up. He just loves them breaded. They always smell really good too! Plus it is "the other white meat" so it's good for you!
"Pork chops and applesauce", It's one of the oldest combinations of food. I always think of the Brady Bunch! So I did my own clean spin on it instead of the fried greasy version!
For this recipe you will need: 
-1 organic lean pork chop (4-5 ounces), fat trimmed
-1 granny smith apple, peeled, cored, diced
-2 Tablespoons of natural honey
-2 Tablespoons of apple cider vinegar
-1/2 Tablespoon of extra virgin olive oil
Preheat your oven to 350 degrees Fahrenheit
Peel, core, and chop your apple and add to a pan on medium heat
Within 5 minutes you have this
Add the honey and apple cider vinegar, mix well
While this is finishing, bring another pan to high heat.  Pour a teeny bit of olive oil on the pork chop and coat evenly. Place on the pan and listen to the sizzle!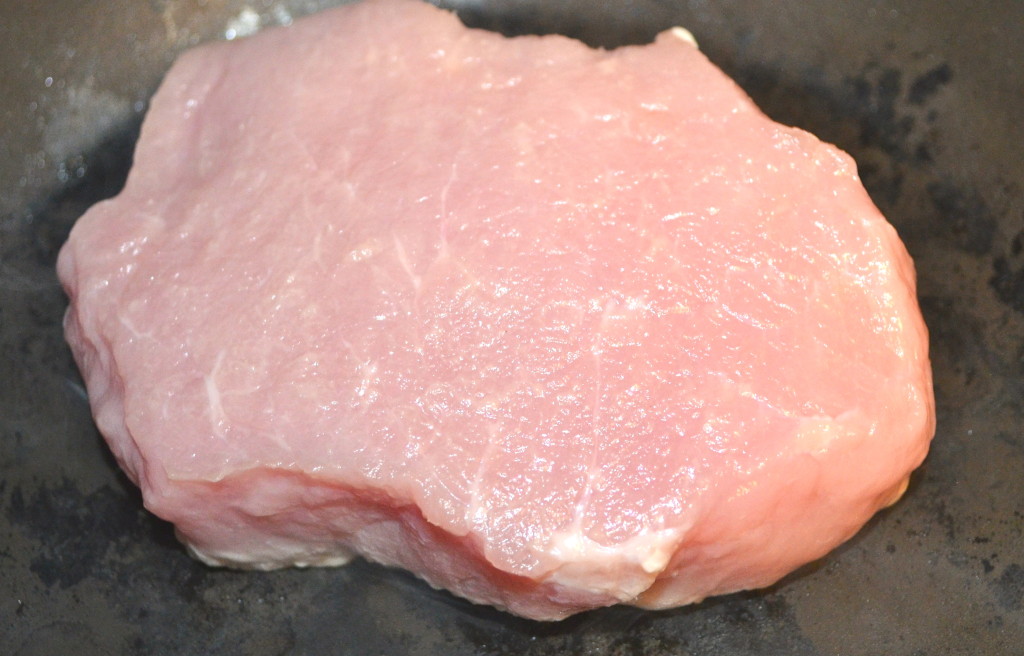 After two minutes flip
Your apples should be done by now, this is how it'll look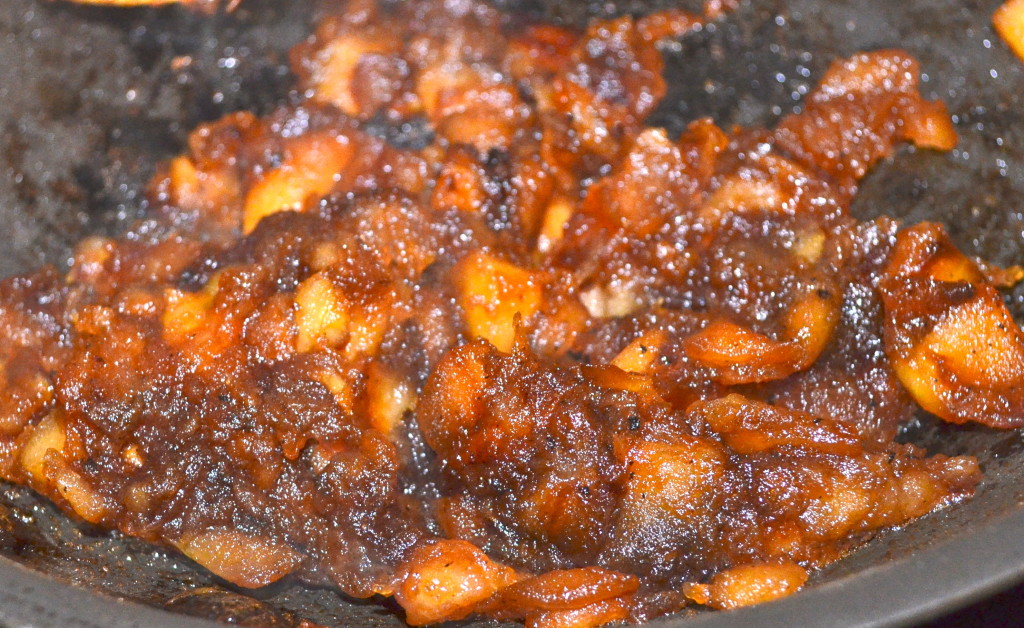 Place the pork on a tray with tinfoil (I make a little tinfoil boat for juices, and spray with a little olive oil spray), top with the apples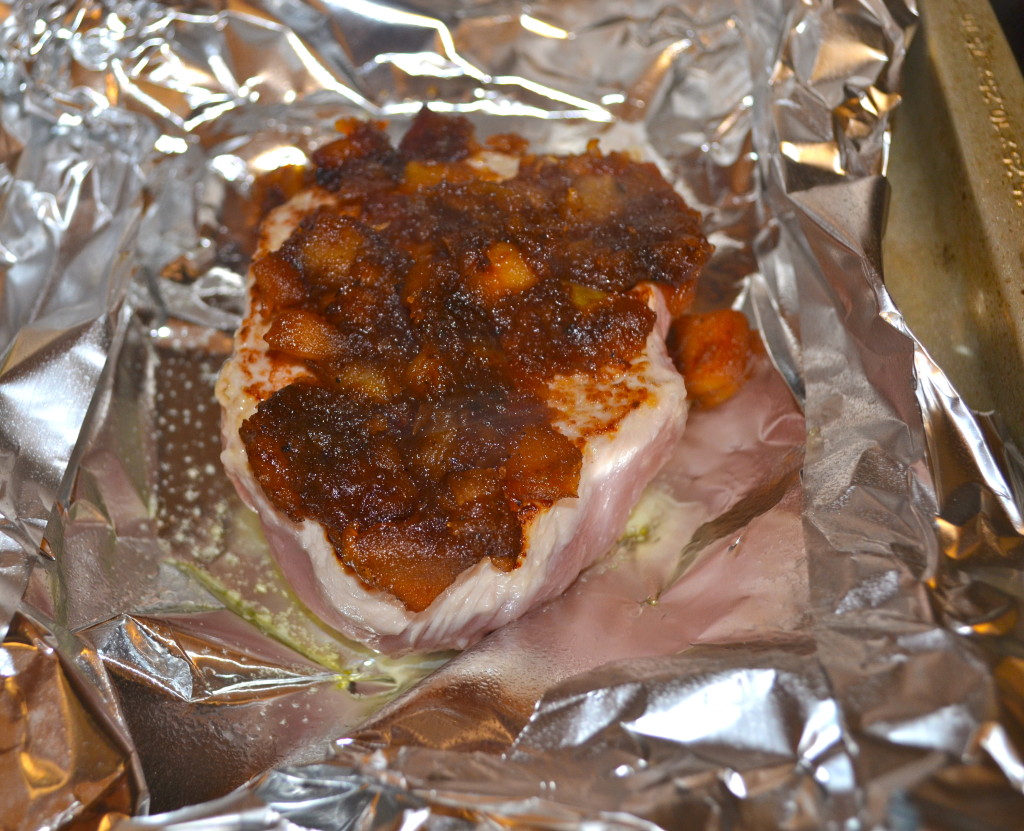 Bake in the oven for 20 minutes or until evenly cooked (my oven is brand new so it heats pretty fast)
Take out and you have this!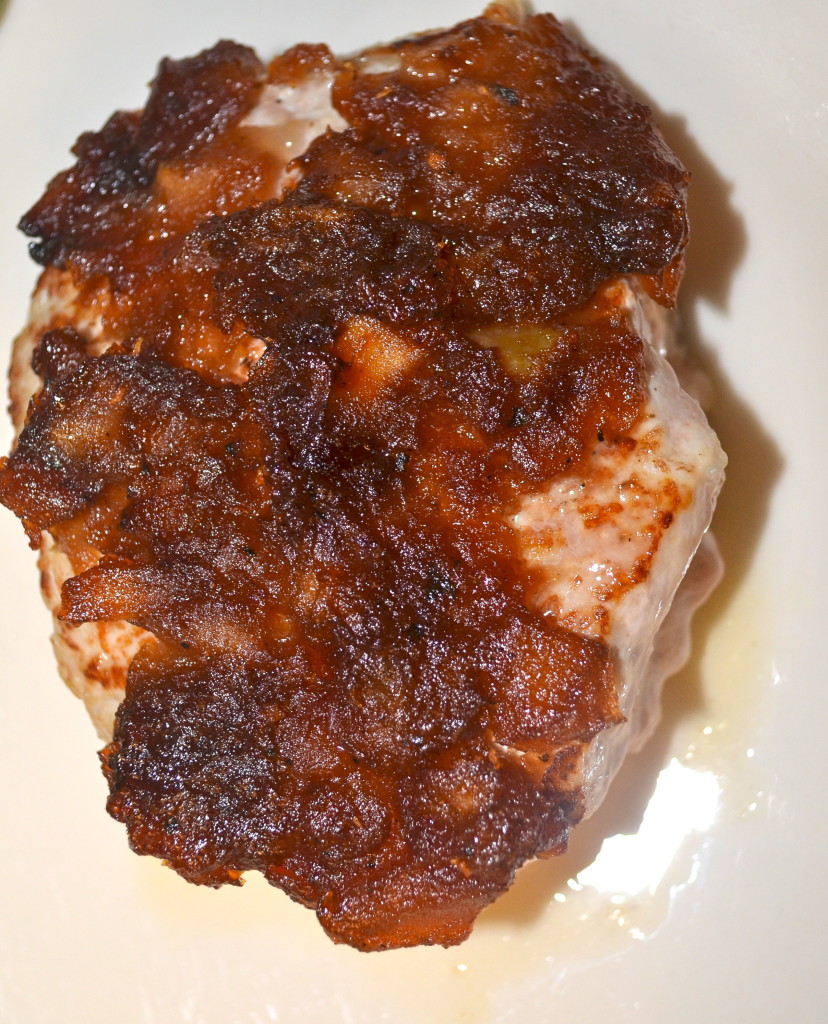 I served it up with a side of green beans 🙂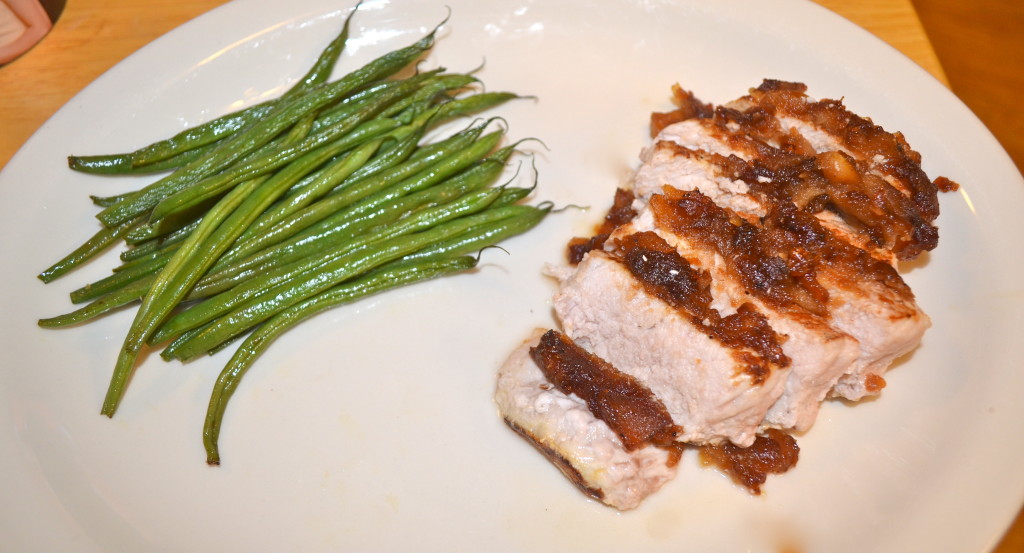 I forgot how good pork is! Now I know what Michael Symon keeps talking about (regular viewers of ABC's The Chew, know that Chef Michael Symon loves pork!)
This pork has 270 calories, 3.5 grams of fat, 38.1 grams of carbohydrates, and 29.2 grams of protein! 
Protein packed for sure! This is a really good recovery meal after the gym. The carbs are mostly from the apple, but honey has carbs as well. Your body needs carbs! Don't be fooled 🙂
I think I will be making this again this week after a long day of work. I saved some of the apple honey mixture.
Happy eating…
XOXO With a Cherry On Top,
-Minnie