Jumping Beans
Monday! I couldn't be LESS excited about this. For some reason last night I had the worst Sunday blues. I've been sad about it being Monday before, but this was full on dread, almost in tears, please don't take my weekend away from me blues. Not sure why.
Maybe because yesterday was a good day! I woke up and had breakfast before hitting the gym early.
It was shoulder day and I switched it up! I found some new workouts on Bodybuilding.com to change my routine a little bit. It's never good to do the same things over and over, you need to tweak things to make changes in your body. Some of them I put links to the exercises instead of me explaining!
Here's my Shoulder routine: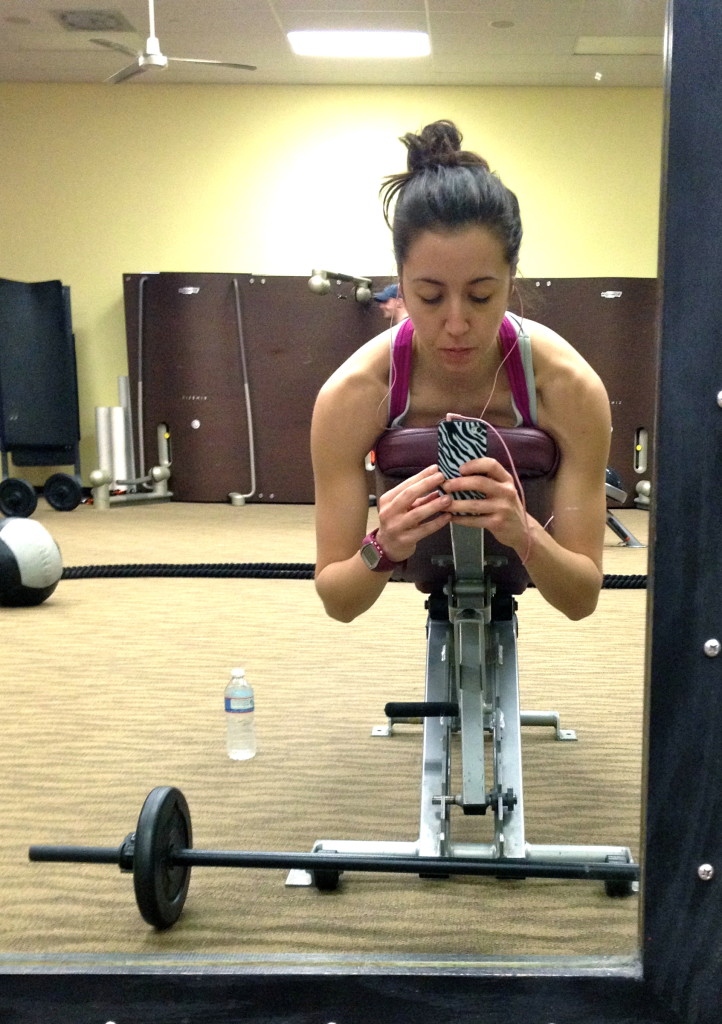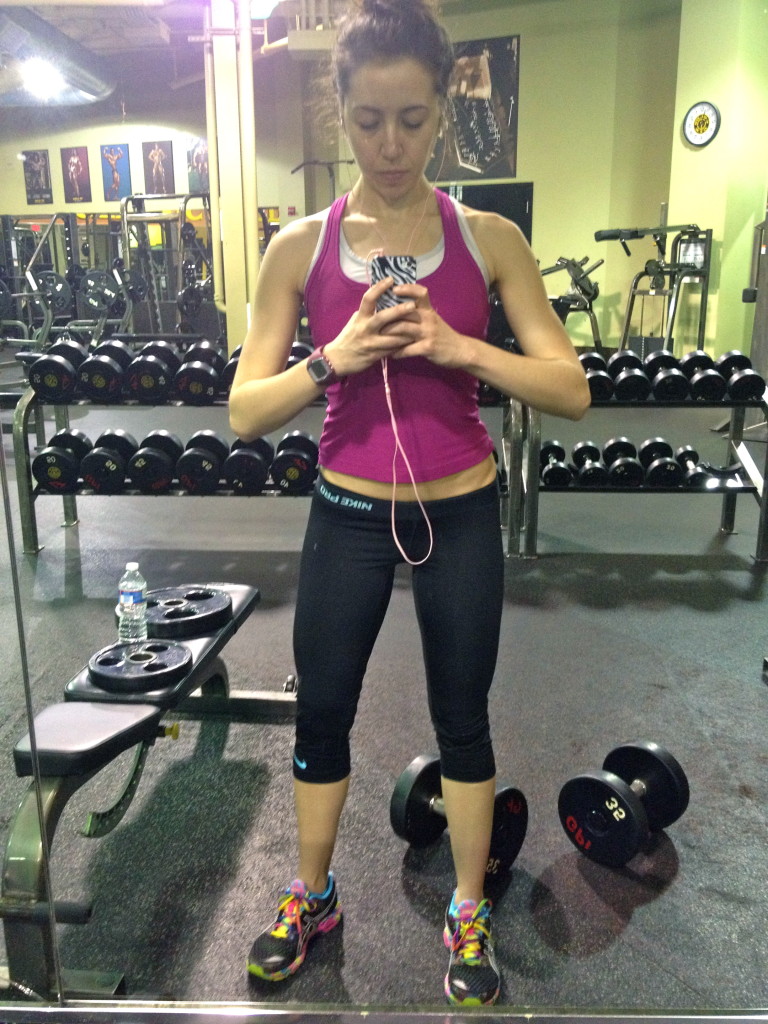 Plate raise, 25 lbs, 10 reps x 3 sets
Shoulder shrugs 35 lb weights, 12 reps x 4 sets
Rear delt flys laying prone on the bench at an incline, 15 lb weights, 12 reps x 4 sets
Upright rows, 25 lb plate, 12 reps x 2 sets with 8 sets of pulses, then 35 lb weights, 10 reps x 2 sets
Pushups on narrow bench, knees on the bench too! 10 reps x 4 sets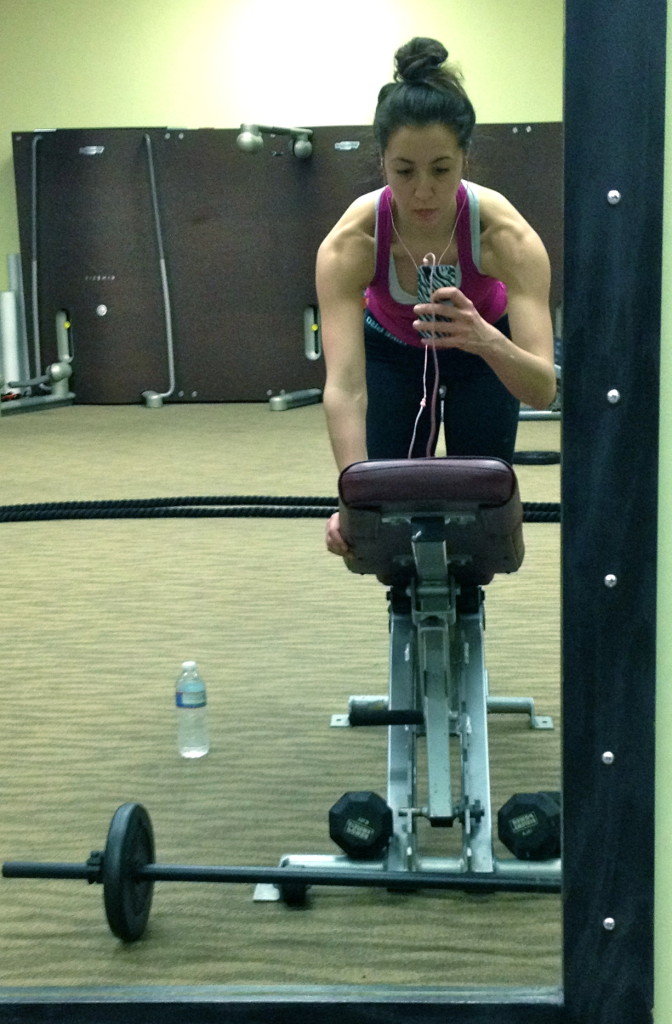 Wow I didn't realize I did all this!
My cardio included 30 minutes on the elliptical and then 15 minutes on the stairs.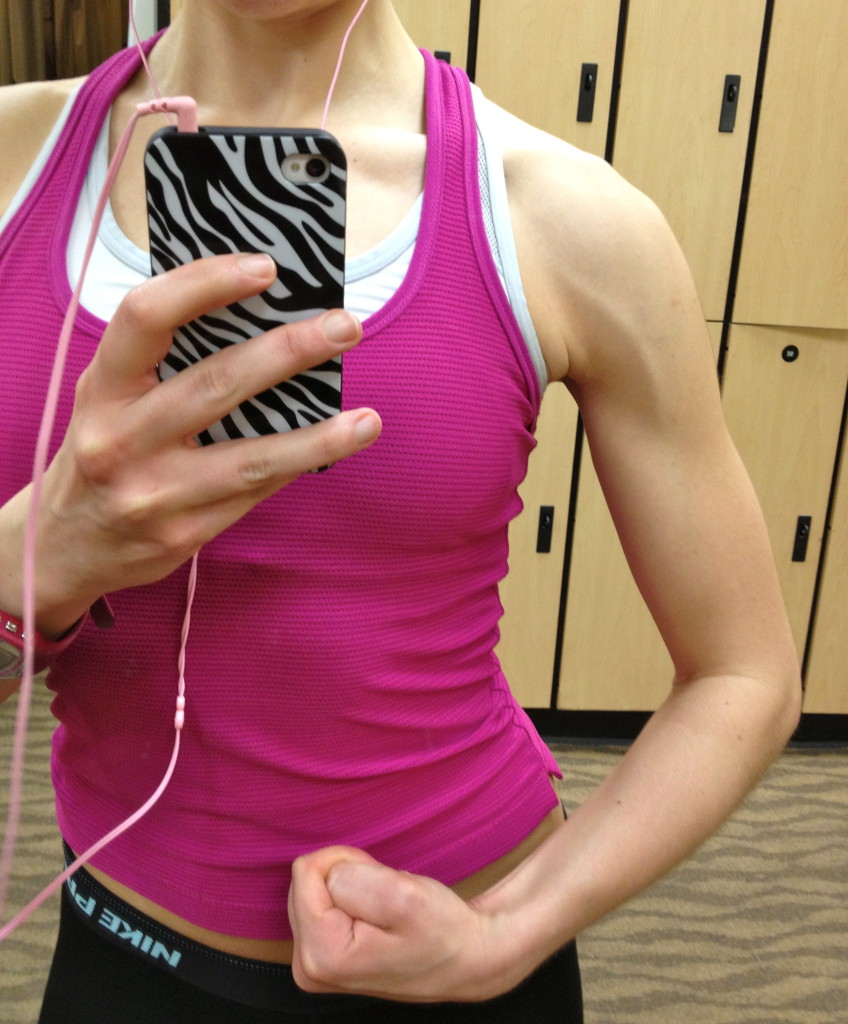 In the car I inhaled 2 Quest bars. I love these! They are the purest protein bar out there. Just a few ingredients and 20-21 grams of protein per bar. The chocolate chip cookie dough is amazing.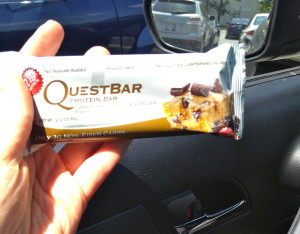 When I got home I showered and got dressed for Mother's Day! I planned on going to G-Mama and Pop Pops to let Phoebe play a bit, then we were headed to my sisters house for a little BBQ.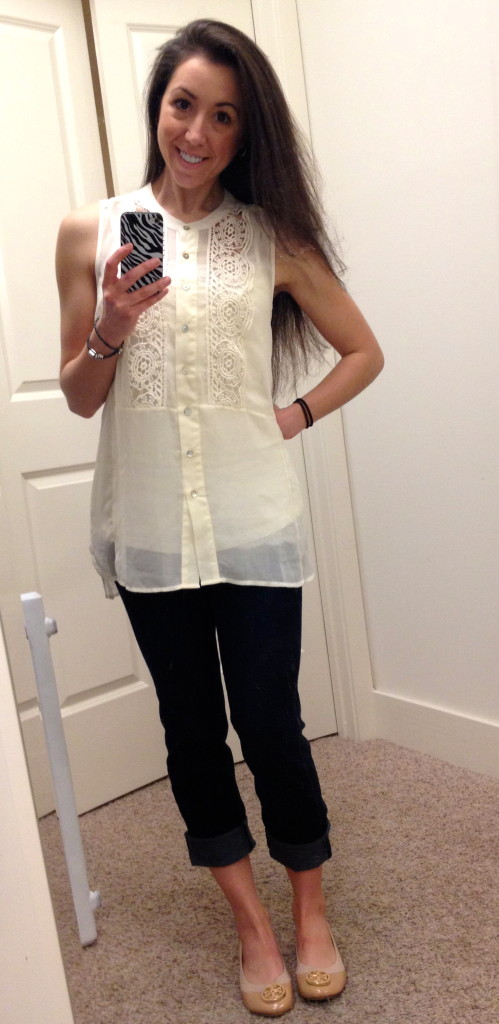 Phoebe gave me a Mother's Day kiss and off we went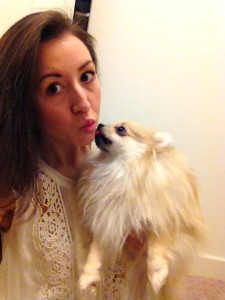 I bought G-Mama a new Pandora rope bracelet. She had one before that was pretty much Dunzo, so I bought the black triple rope and a new charm to go with her GMAMA blocks. This one was a mother daughter heart. Each person gets a red heart that says mother or daughter and together they clamp to make a bigger heart.
Once we arrived at my sisters house she had lots of food of course! Check it out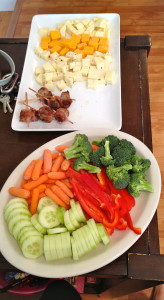 While dinner was being prepped Bella and I jumped on the trampoline. So much fun! And it burns calories. More cardio, score 🙂
Bell drove around in her hot wheels.
For dinner the guys had steaks, potatoes, shrimp salad, wings, etc. I stuck to chicken breast and fruit! Oh and some corn.
Later on when I came home I took some pics of Phoebe because she is so pretty from her bath! She's actually cream again.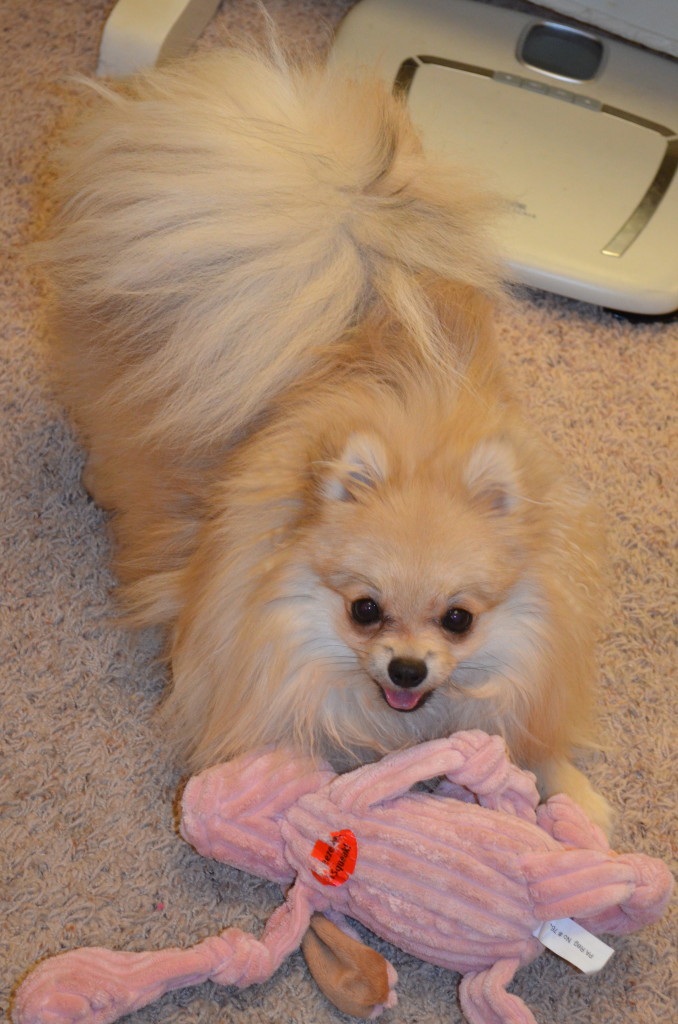 I hope you guys have a great day. I already cannot wait for the weekend again!
XOXO With a Cherry On Top,
-Minnie