Happy Mother's Day!
Happy Mothers Day out there to all the wonderful Mommy's! I still call my Mom "Mommy" I don't care if I'm 27! Well usually I refer to her on here as G-Mama, but in person I say Mama, G-Mama, or Mommy. Mother or Mom just won't do!
And a very special happy Mothers Day to my sis Casey. One of the best moms I know. Bella is a lucky little girl 🙂
I didn't get my mom a card to hand in person because really they just pile up, I'd rather have my card in the internet universe for eternity! Even though I wrote a letter to my parents a few days ago, heres a special shout out to my favorite person in the world.
Mommy,
My best friend, the person I turn to when I need someone to confide in, the keeper of all my secrets, I love you more than words can express. Sometimes it seems like these letters aren't sufficient enough, because you will never know how much you mean to me. You are the only person who understands me, the first person I run to when I need to vent, and the best at giving advice. Even though I am grown up, 'operating on people', and living in my 'fancy' apartment, I will ALWAYS need you. I love you so much and I am so proud to be your daughter. —Love you, Minnie
Even though I am not a Mommy to a human, I am a Mommy to a puppy! And this is my first Mother's Day! Okay, I know a lot of you are rolling your eyes, saying it's not the same. I get it, it's not, BUT this is the first year I've been able to call myself "Mommy". I always say "who is Mommy's girl", and Phoebe comes running. I've never had an animal love me as much as Phoebe does. She depends on me for everything! So yes, I'm a Mommy to a little furball 🙂 And look what she got me! So adorable (thanks Dad)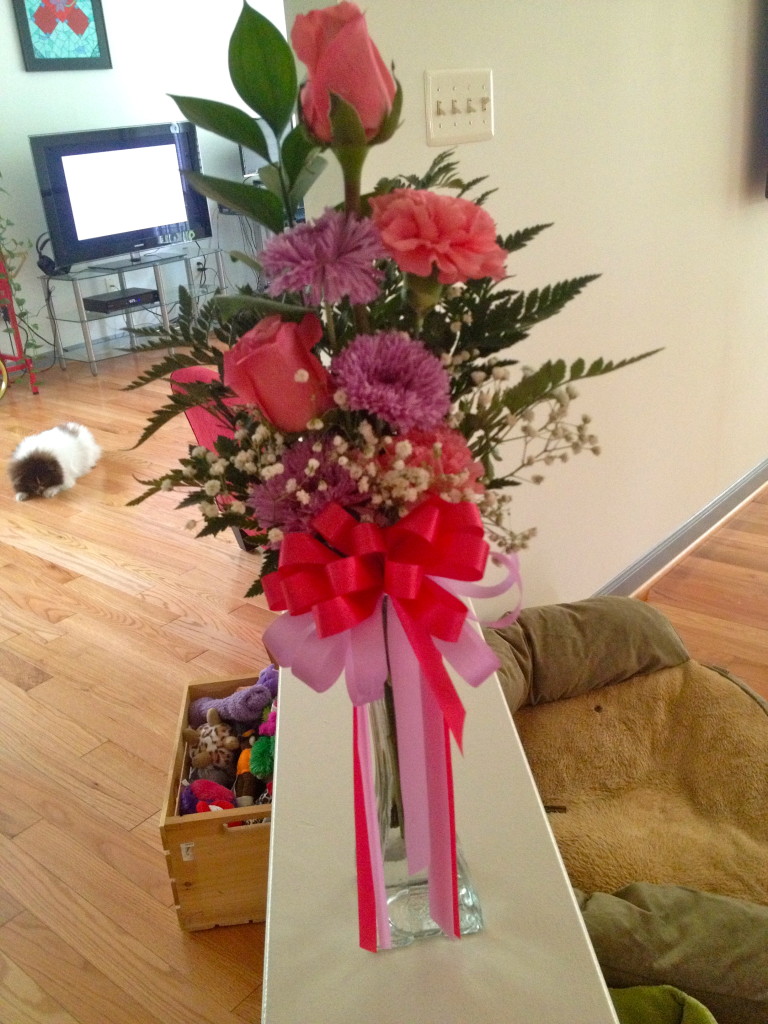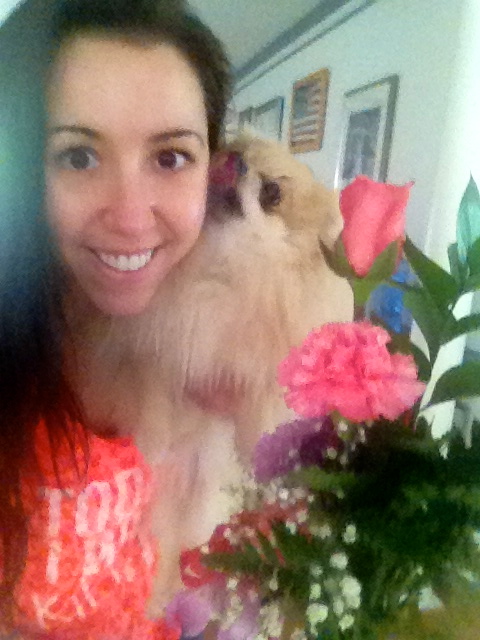 If you are a mommy, I really hope you get to enjoy your day 🙂
————————-
Yesterday I woke up early to finish up some cleaning around my apartment and finish some laundry (I still have to put it all away, ugh). I had a chocolate strawberry protein fluff and trail mix bar, then hit G-Mama's so I could hit the gym! It was LEG DAY!
Since it was technically still morning, I hit abs first and used this as my morning ab session (okay kind of a cheat, but I forgot about it). Here was my routine!
ABS routine: 
Captains chair V- Crunch (the one that moves), 10 reps x 3 sets straight legs, 10 reps x 2 sets obliques (standing to side)

Planks- 45 seconds x 2 sets
Oblique planks with top leg in the air (balance on one leg), lift and lower top leg x 10, then lower hips down and up x 10, ONE MINUTE LONG HOLD! Top leg is up the entire time. 1 set each side
Crunches holding 10 lb kettle bell, 20 reps x 2 sets
Oblique crunches holding 10 lb kettle bell, alternating, 20 reps x 2 sets
Stability ball between ankles, lift and lower, 10 reps x 3 sets
Seated Stability ball crunches (back should be off the ball a bit), 15 reps x 2 sets
Seated Stability ball bicycles, 10 reps alternating x 2 sets
Ball tucks- plank position on palms, toes balancing on stability ball, roll the ball in and tuck into your abs and straighten out. 10 reps x 4 sets. These are KILLER! I really felt it in my quads too 🙂
Side bends, 25 lbs, 15 reps x 2 sets each side
That was about 20 minutes worth of fun! And here was what I posted on my Instagram yesterday. Since I received such positive feedback I figured I would share today 🙂
After abs, I hit the elliptical for 20 minutes, then went right to leg day!
Smith squats, 115 lbs, 12 reps x 4 sets

Smith Plie squats, 135 lbs, 12 reps x 4 sets
Smith Calf raises, 135 lbs, 12 reps x 2 sets
Smith Lunges, 115 lbs, 10 reps x 4 sets EACH LEG
Good Morning Hamstrings, 50 lb bar, 12 reps x 3 sets
Deep Squats, 50 lb bar, 10 reps x 3 sets
Unweighted deep squats, 10 reps x 4 sets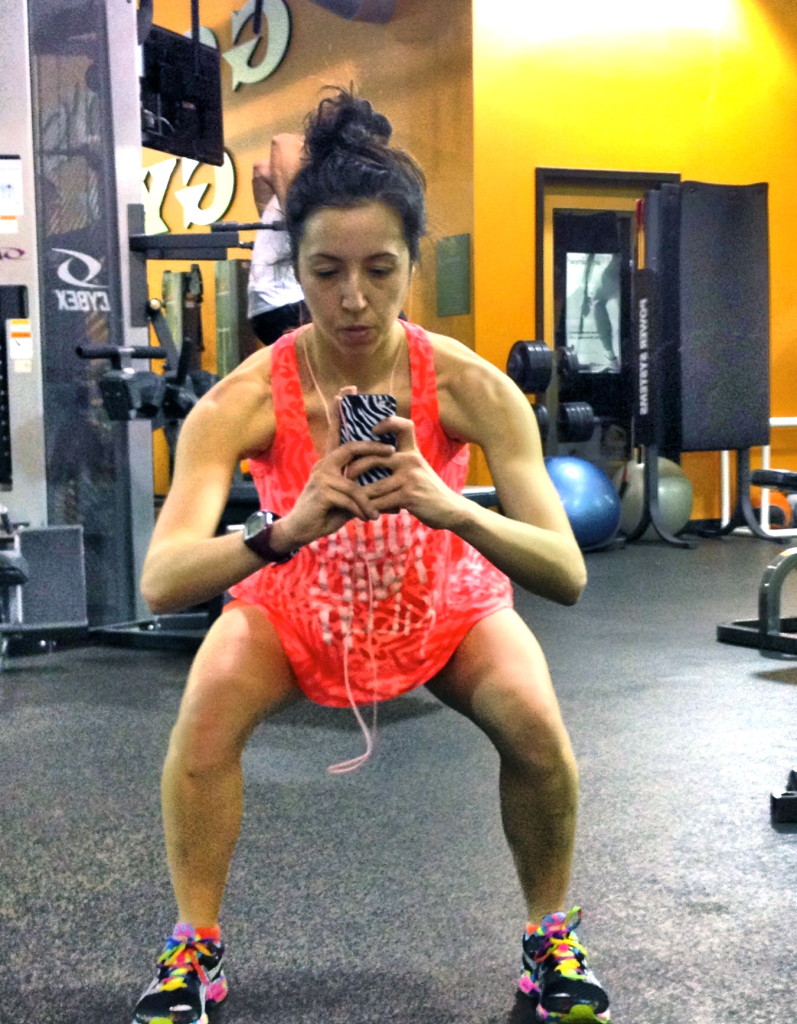 Curtsy Lunges, holding 12 lb kettles, 10 reps x 2 sets each leg, then 20 reps x 2 sets alternating lunges.
Bosu squats, unweighted, 12 reps x 4 sets
Calf presses, 160 lbs both legs, hips lifted off seat, 12 reps x 2 sets, then 180 lbs single leg calf press, 12 reps x 2 sets each leg
Leg extensions, 90-100 lbs, 10 reps x 4 sets
Leg Presses, 90 lbs, 15 reps x 2 sets then 2 sets split stance (it works one leg), 10 reps x 2 sets each side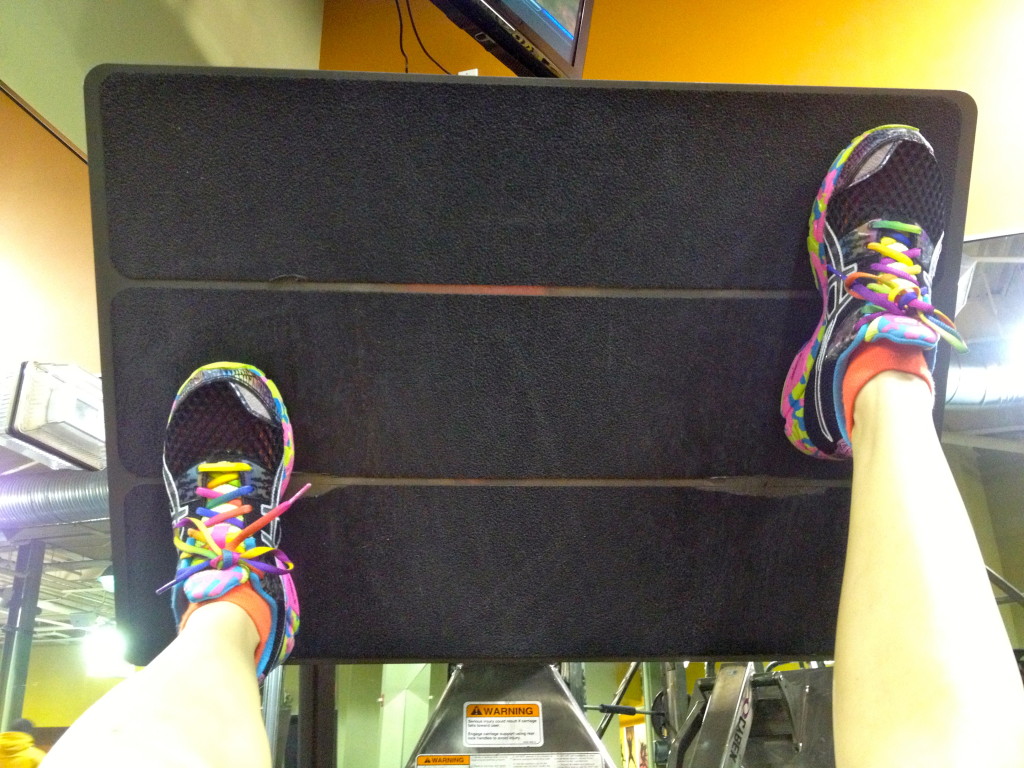 I did 10 minutes on the treadmill to flush my legs. It was an incline speed walk.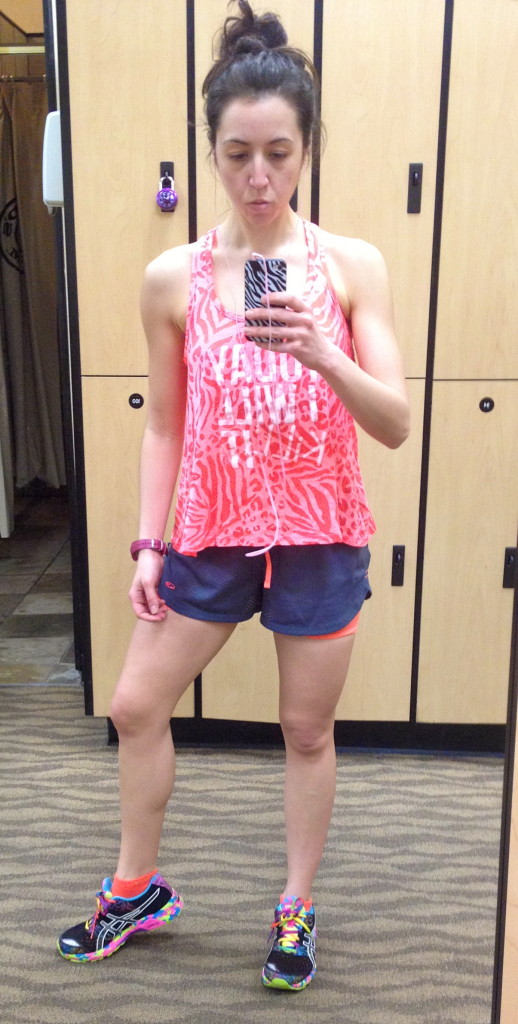 Then grabbed my bags and back to G-Mama and Pop Pops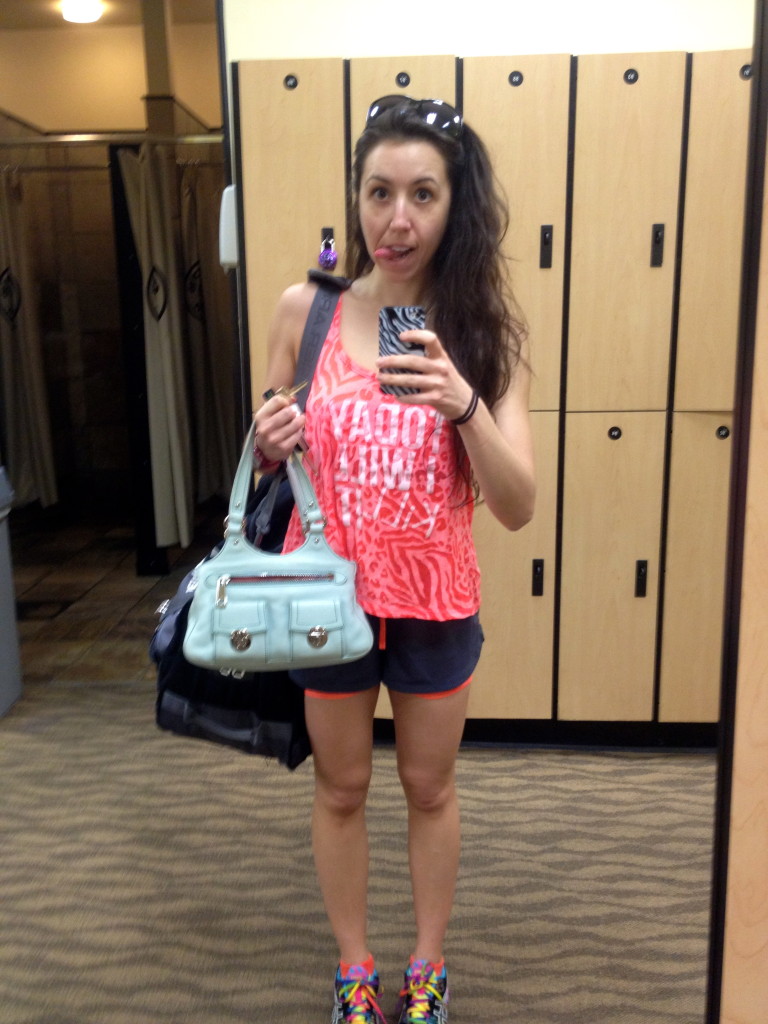 Back at the house I gave Miss DIRT BALL a bath! It was much needed. Phoebe always does great with a bath. She doesn't try to climb out or shake water everywhere. She just stands there and waits for it to be over. Good girl!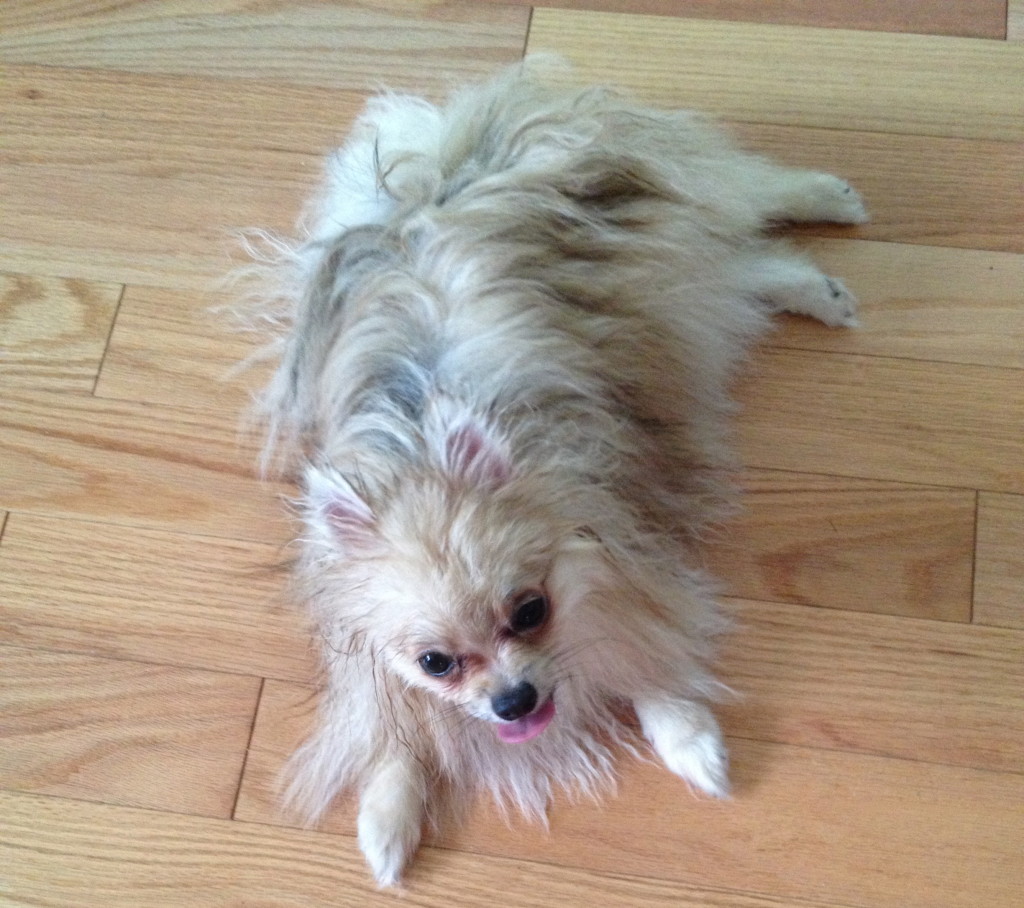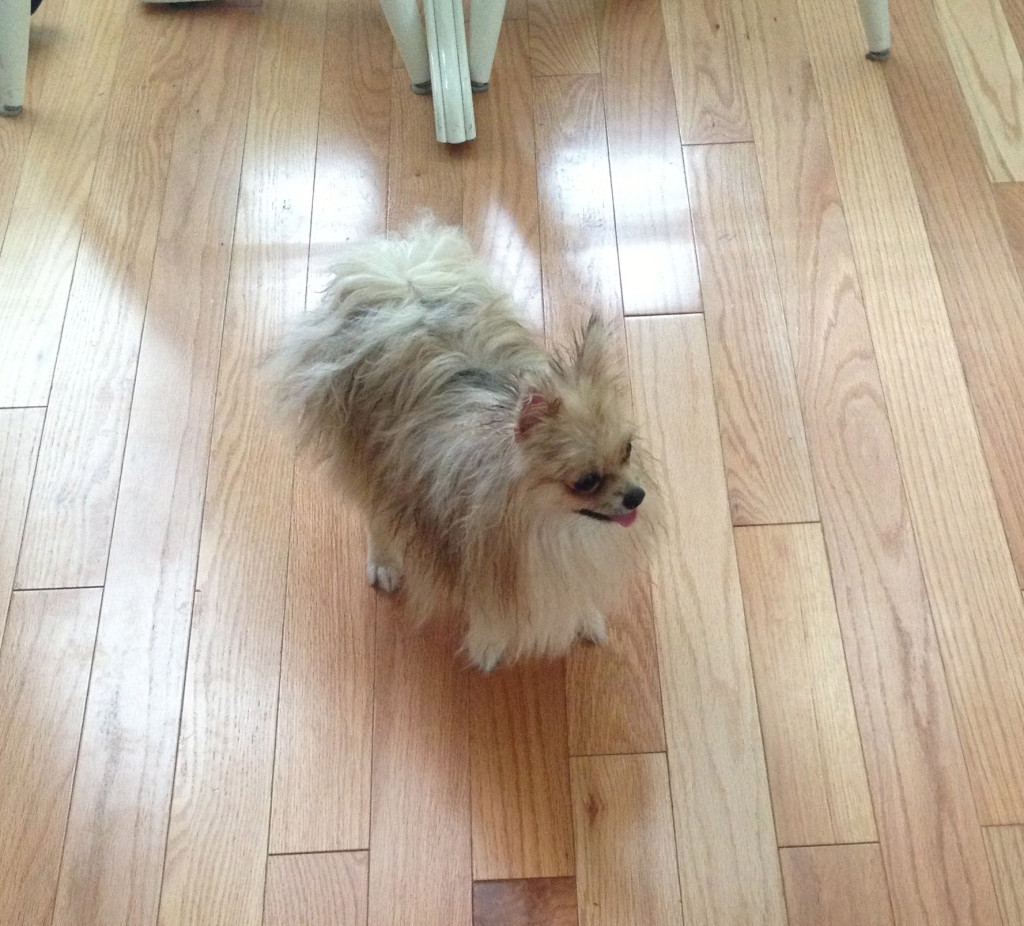 She smelled really good too.
Later on I took my parents to see my new apartment. I was really excited and it was bigger than I remembered it being! They both loved it and I was really happy 🙂 Check out my new kitchen to be!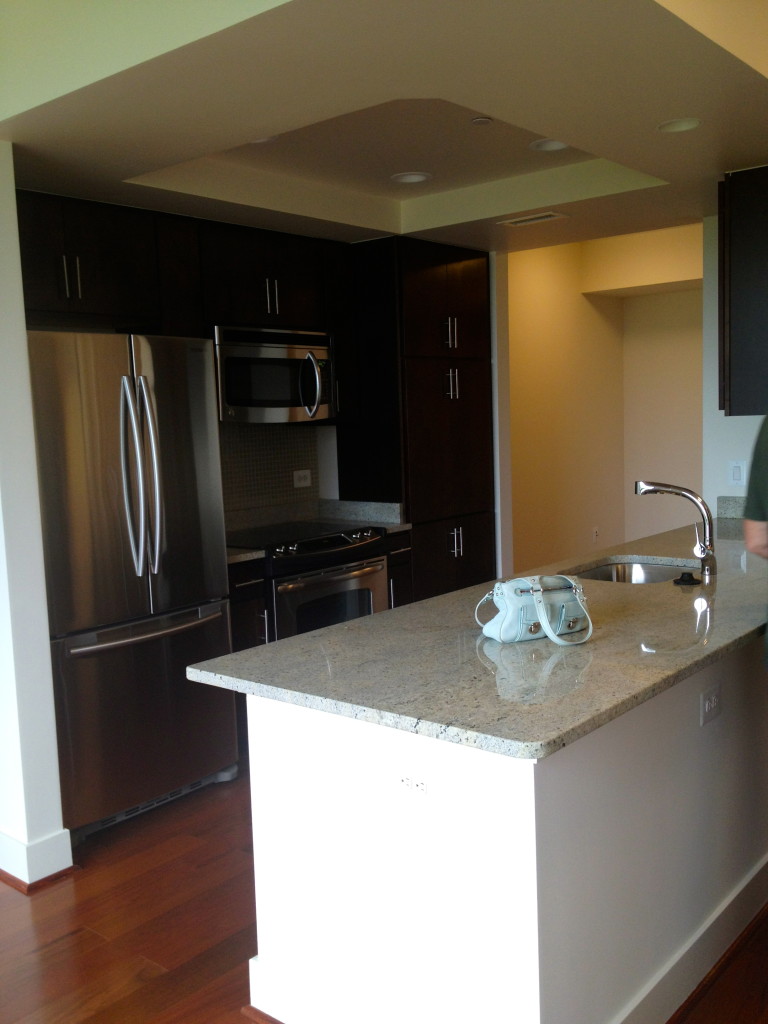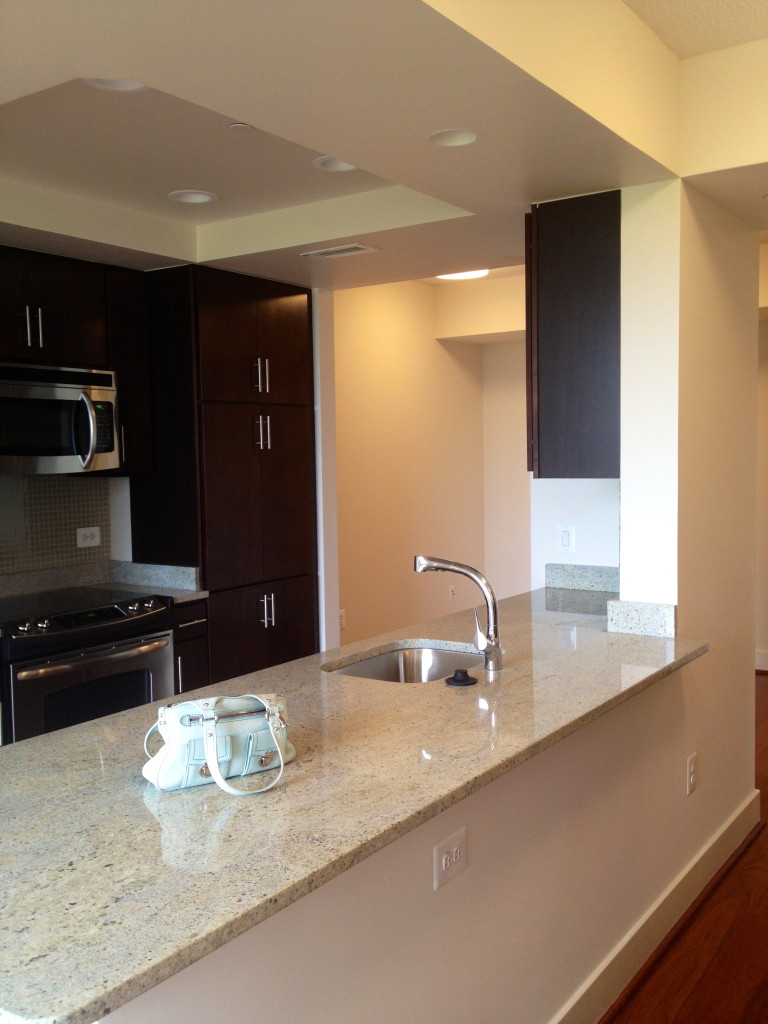 And here is my view from my balcony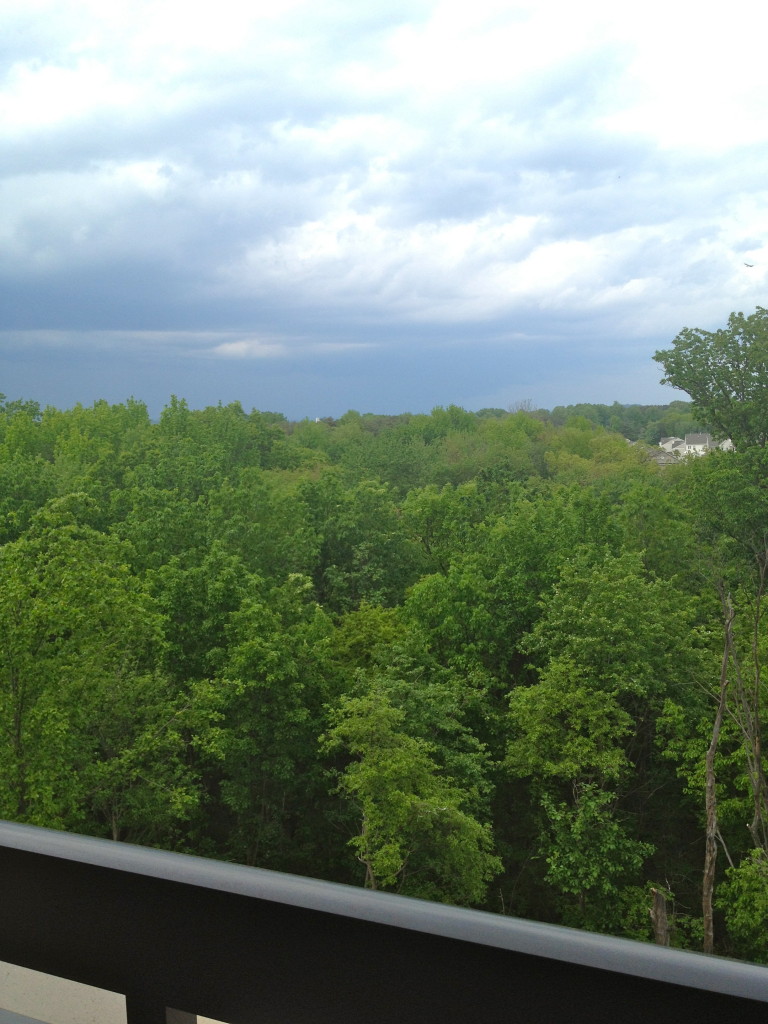 At home I made a healthy dinner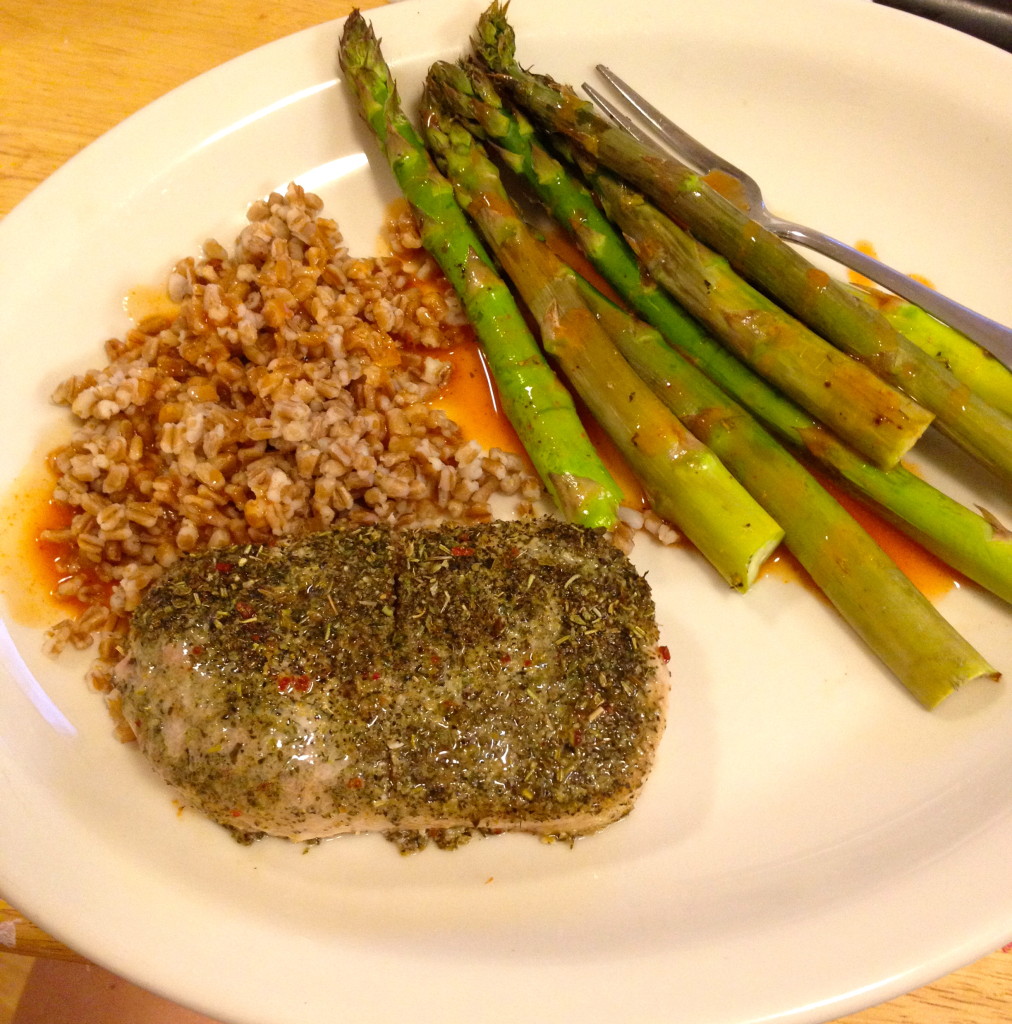 Blogged, and then watched Safe Haven! I LOVED this Nicholas Sparks book. I read it in 2 days and that was slow for me. I was a tad disappointed when I heard Julianne Hough was playing Katie, but excited for Josh Duhamel! They actually had great chemistry, I was surprised! I enjoy a good chick flick from time to time. It wasn't as good as the book of course, and definitely wasn't The Notebook, but overall a nice little film. Much better than The Lucky One. I hated that one because the actors had ZERO chemistry. That's so important for these types of films! Makes or breaks them.
I also really want to see The Great Gatsby. I loved the book in high school and read it again in college. I'd rather wait until next weekend when the crowds die down some. Did anyone see it this weekend? What did you think?
Hope you guys enjoy your day with your Moms and kiddos!
XOXO With a Cherry On Top,
-Minnie