Leg Days Happen Too Quickly
Hey gang.
If you've been following my Instagram you probably saw that I've been in bed the past two days feeling ill again. I had the blog below all drafted on Monday evening, but then never got around to posting it, so I am going to post it now instead of wasting the work I put into it.
Several things to note in this blog:
It's obviously not Tuesday
I didn't do legs the day before, coach bailed on legs and we did triceps and calves instead, but the rest still applies and I wanted to share it
Pictures are minimal, sorry.
However, we are go with the flow kind of people right? Okay I'm not AT ALL, but hopefully you guys are 😉
————————————————————————-
Tuesday! Exclamation points? What?
I'm just trying to be positive because what other choice do I have?
Yesterday was leg day. If you followed me through my prep for my first 2 shows, you remember I was doing 2 legs days a week and 1 glute day. Now that I have someone training me, we do 1 day of legs, and throw in extra days of glutes. I feel like this is so much better because I'm SO SORE from leg day now that I couldn't manage to do a second day. That means growth and it means I'm doing those leg days right!
I see all the time on Instagram and Facebook, people bragging that they pressed 10 plates, or something of that nature. That means absolutely nothing to me if you are not doing it correctly. Pretty sure calf pressing 10 plates does not count as a full leg press. I'd rather do less weight and go all the way through the press than pile on the weights for street cred! Plus, chances are form is not correct anyway which can lead to an injury.
Since my workouts are all over the place and my coach is controlling them, I thought I'd create a list for you guys of leg tips that have changed the way I workout now.
If you want to pack on muscle, GO HEAVY for a month with less reps. Challenge your body. 6-10 reps will do it. Then after the month is up go back to lighter weight with higher reps. Stay consistent the whole month though.
Superset it. This means do one exercise, finish the reps, then go directly into a different exercise without a break. We do something heavy like squats, then directly into a free weight exercise like box step ups.
Work the negative. Don't let the weight drop, bring it back slowly to get the full workout.
Remember to breathe. Don't hold your breath with movements. Exhale with the push, inhale on the way back.
No cardio on leg days. OH MY! You don't want to breakdown the muscle you are trying to build. This has been a tough adjustment for me.
Remember to smile. This is a 'just because'. The gym is my happy place, I love to be there!
These 6 things have made a huge difference in the way I workout. Working the negative is really important for me and I'm pretty sure the hard work is going to show once show time gets closer and closer. This weekend is a scary number for me, 13 weeks out. My starting point from my first go around. I'm doing things totally different this time and that also scares me because I know last time I was lean enough and it was enough time, but I didn't have enough muscle. This time I'm focusing on muscle and worrying about leaning later, but IS IT ENOUGH TIME? We'll see… I say I'm 13 weeks out, but I'm not 100% on the show yet. I want to see what my body can do, so I might have to travel a little bit if that means pushing a show date back. Fingers crossed I can do it by October 18th!
Have a great day and remember to push yourself beyond what you think you can do!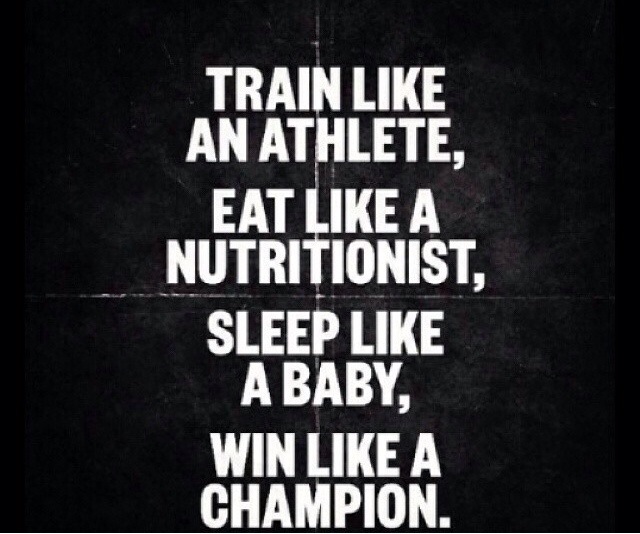 XOXO With a Cherry On Top,
-Minnie