Let Us Relax!
Good Morning Fit Family 🙂
Phoebe and I have quite the day planned for today. As you're reading this, chances are I'm on my couch catching up on my DVR. Yes! I cancelled the WHOLE DAY except for the gym. I have been waiting for this day all week long. Just a chill out day. I haven't had one in months. TV, naps, and snuggles from Phoebe. At least that's what I'm hoping for.
Friday I went to Wegmans and stocked up on things for my last 2 weeks of bikini prep. This includes a lot of Tilapia, asparagus, and almond milk. Well when I went to grab the almond milk, this sign was staring back at me.
WHAT!? Almond milk shortage? Until May? This is very inconvenient for my bikini prep. So what's a girl to do? Well I know BJs JUST started to carry the boxes of unsweetened almond milk so I raced there and stocked up.
36 quarts of almond milk… no big deal 😉
It's not like I won't go through it eventually! I think I'm set for a little while.
Here's something I also found at Wegmans, a little "Friday find".
These wraps are super prep friendly and have a HINT of sweetness that hits the spot! The wraps are made from fruit and veggie purees. I found them in the gluten free aisle. Good nutritional label too!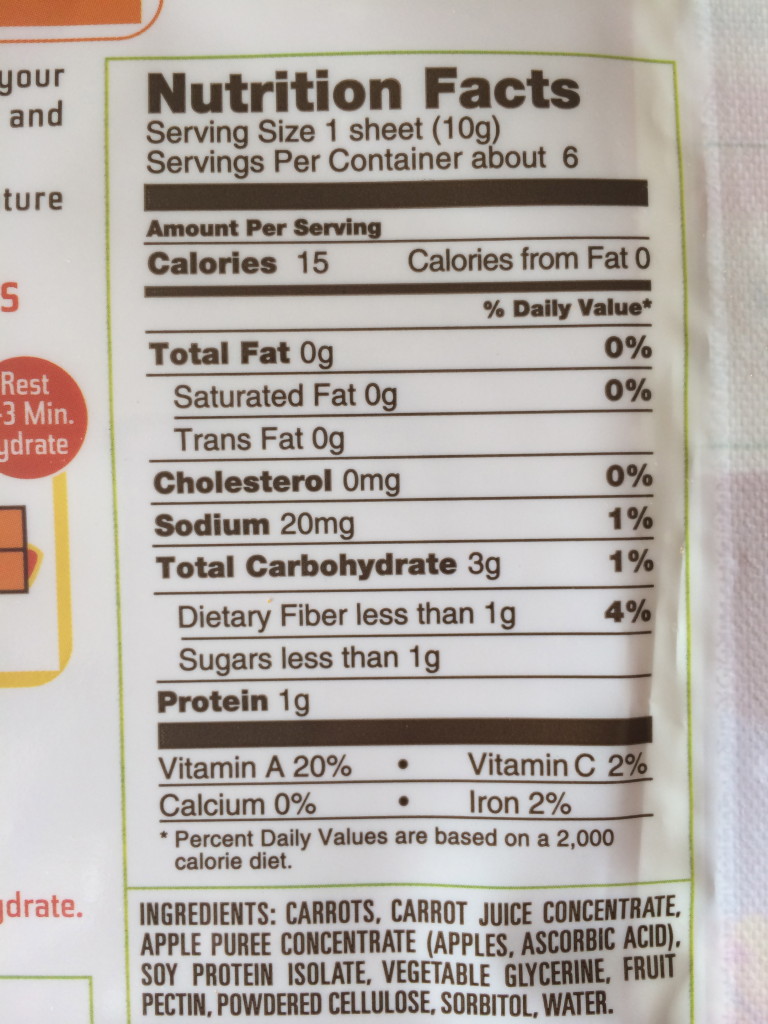 I had a mango and chipotle one for meal 2 with sliced chicken breast, avocado, and mixed greens. SO delicious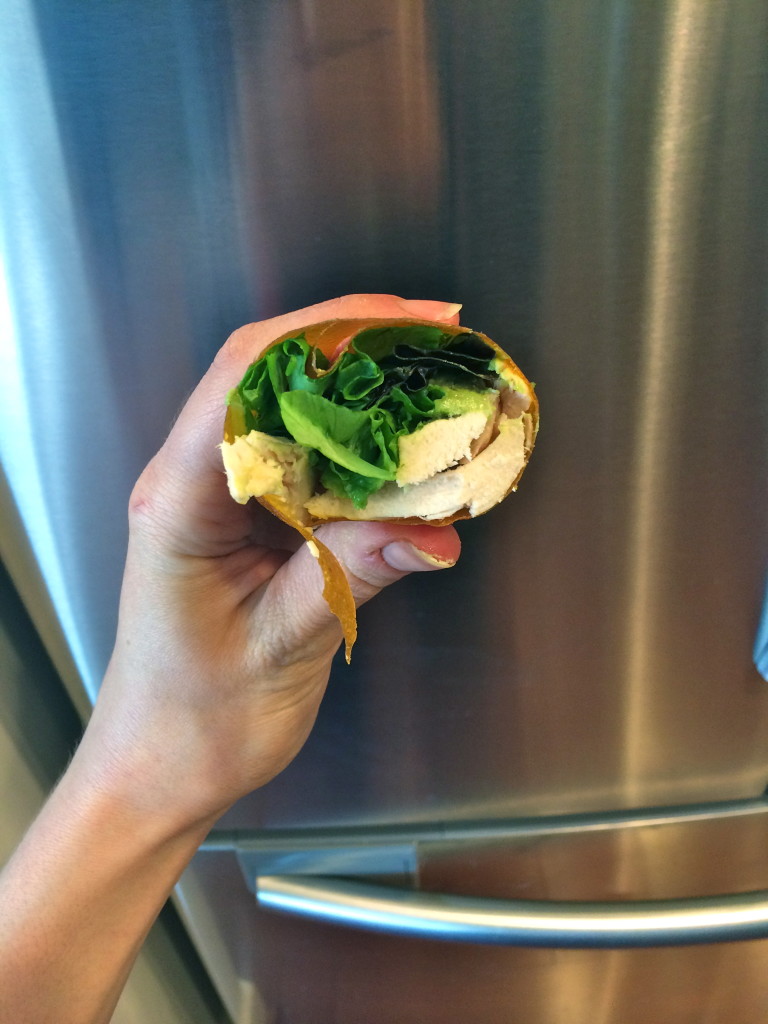 Meal 6- later on I used a carrot one with egg whites.
Earlier in the day my friend Tiffany did a trial run for show day with my hair. We are hoping to get a little more volume up top for the big day, but this was just a quick practice. I'd rather have curls that fall than overly sprayed crunchy PROM HAIR! Oh gosh that is THE WORST! Natural looking and flowing is best.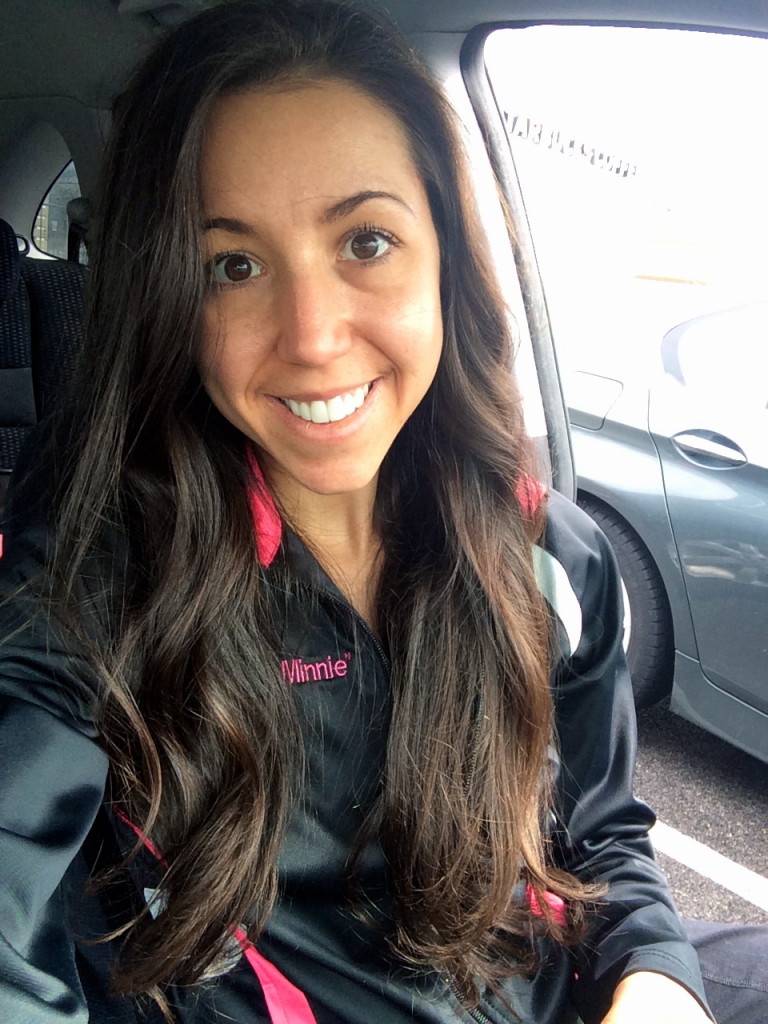 As you can tell I also had a spray tan. I really wanted to see how I would look the day of the competition. The tan really does make a difference, and this is probably 6 shades lighter than I will be! Tans help to show muscle definition, they also make you look like you have Ross teeth. I'm all about it 😀
And let's all take a moment to look at my luggage for the day.
This is just me getting out of the house… WOW major issues. Phoebes bag was in my hand too! All this for one person going 15-20 minutes away for a few hours. I've already planned on packing an actual suitcase for competition day. I will need it!
At the gym I did light legs and cardio. Usually I go SUPER hard on Fridays, but I was just so beat. Low carb days really make a difference in energy levels. This is for prep only, and it's why I'm not a fan of low carb diets in general. The body needs carbs to run properly.
Here is a little taste of my workout in the aerobics studio space:
16 walking lunges with 12.5 lb weights in each hand, 10 squats at the end, then 16 walking lunges back and 10 more squats
One minute run around the gym space
16 alternating lunges with 12.5 lb weights in each hand
One minute run around the gym space
REPEAT 2 times!
With weights again- squat and lateral leg lift on the up. 8 each side.
Then 30 second jumping lateral lunges and 30 seconds of jumping jacks
REPEAT 4 times!
I like to throw in a little cardio in between strength training. Even if it is minimal, it really makes a difference.
Since I had the room to myself, I practiced my walk and posing. I get better each time I practice and I'm definitely gaining confidence.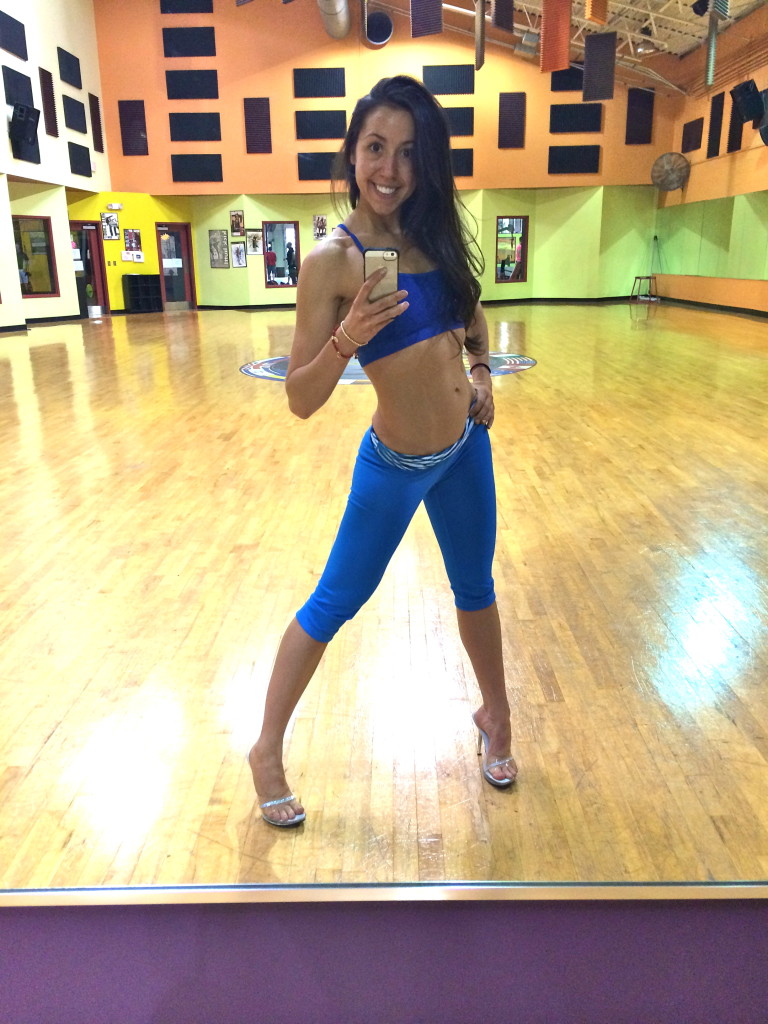 My gym took away the window stickers, so everyone can see me now, but I just go with it! I'll be on stage in the blink of an eye, so I need to get used to eyes on me. Eek!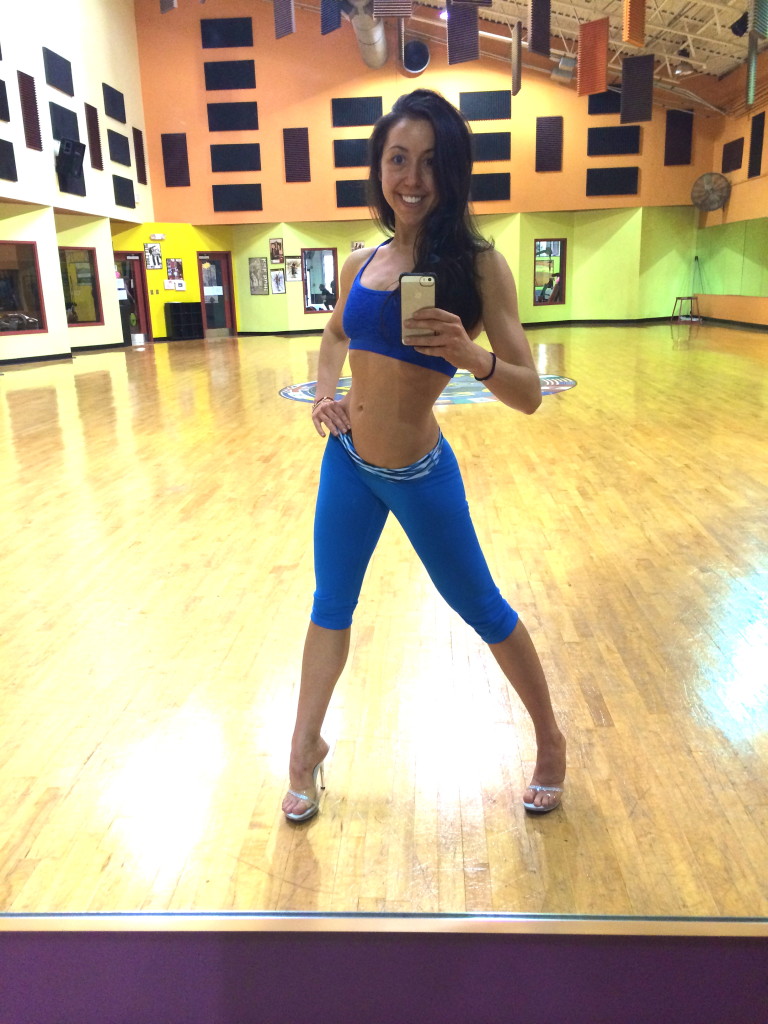 I end today asking you to PLEASE vote for me for the next MPG Messenger! I've submitted my picture and you have to head over to THIS Facebook page to vote for me!- CLICK VIEW ENTRIES and look for my picture! I would love to represent the company and have my "messenger photo" for all to see! I think I can bring a great message to the brand. Lift on Ladies! 😀
I hope you have a wonderful weekend. This blog was written with the help of my partner in crime 🙂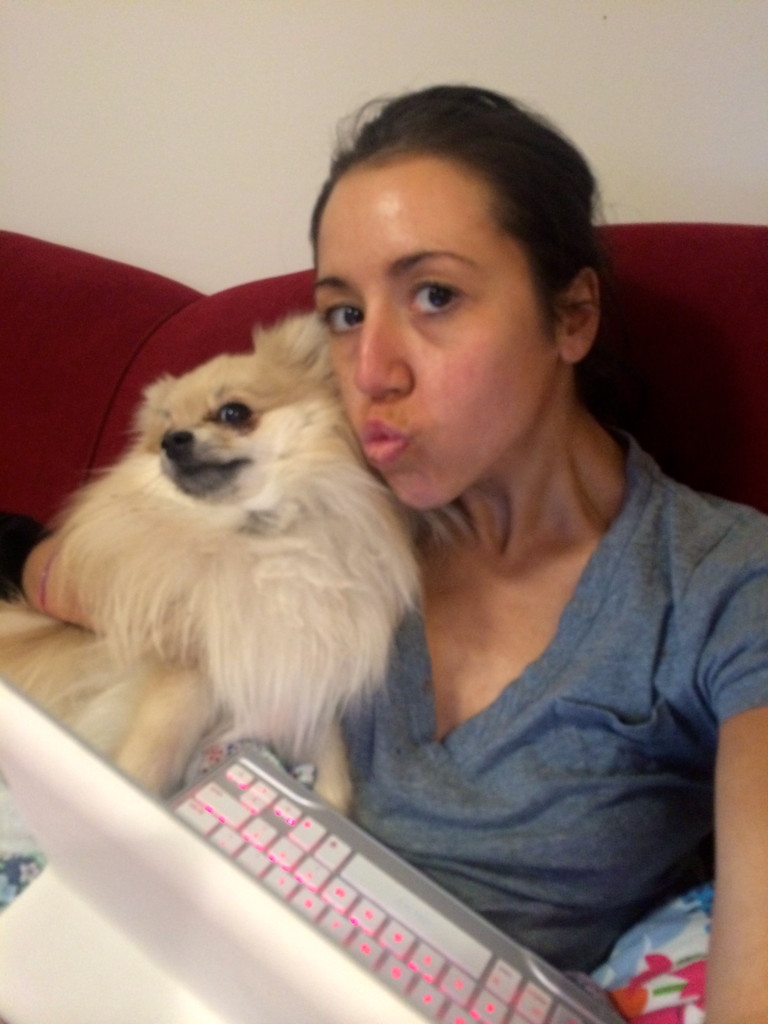 XOXO With a Cherry On Top,
-Minnie