No Tracking Weekend
Hello!
Happy Monday to everyone. I had a great weekend and now I'm back to the real world. Since my bikini breakdown, I decided on a mini vacation away from tracking. I haven't tracked any of my food (calories, carbs, protein, fat) since Thursday. As my BFF DiPeppe would say "WHAT IS HAPPENING?".
Actually I feel amazing right now. Again, a little added pressure taken away. I still ate my regular food accordingly to plan, but I didn't plug every little thing into my phone. I ate when I was hungry, I listened to my body, and when I was full I stopped. Sometimes if I had extra macros leftover I'd eat just because they were there to eat.
This morning I woke up feeling tighter, refreshed, and without an upset stomach for the first time in ages.
Since I've had success with this, I probably will continue this path of not tracking. I figure if it works, go with it!
I did get in some amazing workouts this weekend, cleaned house, did a huge meal prep, and even made friend time.
2 a days…
And guess who went out to eat? THIS GIRL! Yes. The plan was to have a little cheat, but I ended up having what I call a "micro cheat". It was fruit (you can roll your eyes, it's okay) and half a piece of wheat toast with a very thin layer of blackberry jam. OH JAM! I also had an egg white omelete with fresh asparagus, red peppers, spinach and avocado on top. It was so wonderful! This was a restaurant called "Eggspectations". I knew I could eat there so I picked it.
My friend of course had a huge BBQ Bacon Cheeseburger and fries. This bikini girl kept drooling, but in all fairness he was going to get eggs and I made him get the burger. I knew he really wanted it and I don't want people to feel guilty for eating around me 🙂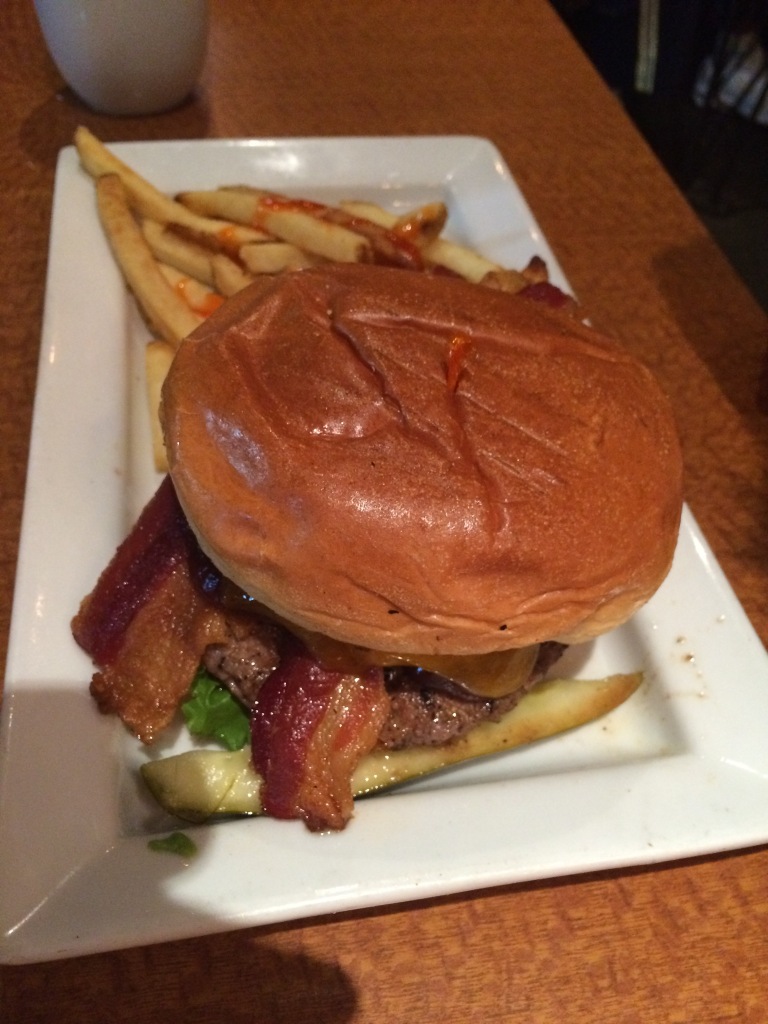 I also made him finish my bread basket. They brought me a huge thing of wheat toast so he took care of it for me!
Yesterday was my "chore day" and when I went to pick Phoebe up from G-Mama and Pop Pops, I turned the corner to find Pop Pop walking the girls.
Phoebe didn't want anything to do with the walk once she saw me, so I told my Dad to let her off the leash. Phoebe is a good girl and would never run away from me. In fact she ran TOWARDS ME full force. Just look at her!
They look so tiny! And props to my Dad for that beautiful green grass. Keeping the lawn looking great Dad 🙂
Speaking of green, tomorrow I have a fun post workout smoothie recipe so come back for that. I call it the "Fit Girl Smoothie". It's low carb, higher in fat. Perfect for low carb days.
Have a wonderful Monday, always keep smiling 🙂
XOXO With a Cherry On Top,
-Minnie