Onto Week 3
So here I am, going into my third week of prep! Actually it started Saturday, but feels more like today since it's a Monday. I've been going strong these past few days and since my coaches upped my protein portions I have not been hungry at all! Lots of girls who do this starve themselves to get lean. NOT ME. This is why they bounce back to old habits so terribly, and why they gain it all back so quickly and more.
Anyway, yesterday I woke up to tons of coffee, meal 1 and started my meal prep EARLY! I figured I'd knock out half of it so I wouldn't have to stay up so late and finish. It definitely helped. When it was time for meal 2 I had a fluff and I put it in this cute little jar!
The lovely people at "EcoJarz" (thanks to Mimi) sent me this jar! EcoJarz are GREEN! They are also made from materials that are not harmful to the human body when heated and re used because they lack reactivity. No worries about harmful toxins. Plus they are pretty cute 😉
After fluffing, Phoebe and I drove to G-Mama and Pop Pops and then I headed straight to the gym for a massive leg day. I used the stair master too for some quick cardio. I pushed myself with some extra walking lunges with a 44 lb bar. I did 16 alternating walking lunges across the gym floor one way, and 16 back. I did this 3 times and boy oh boy look at my heart rate!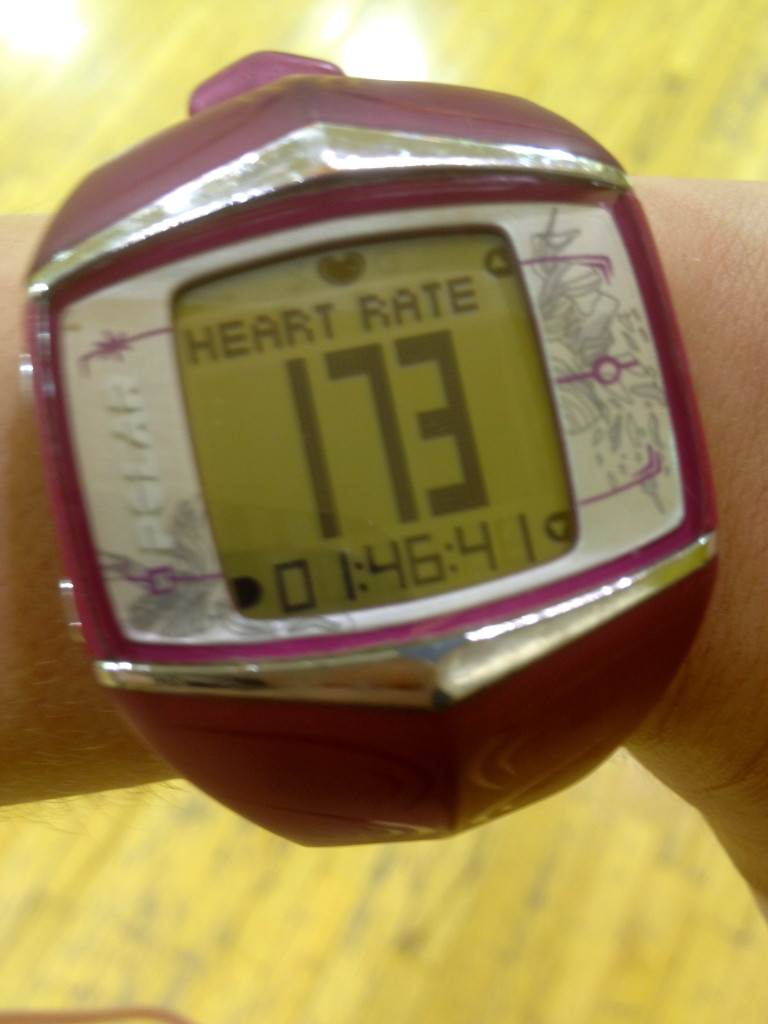 I do these last as a final PUSH. I was pretty much DUNZO when I finished.
Legs are starting to come in just a tad. When I was doing the lunges I could see muscles in my legs I haven't seen before. I have had a problem with extra "fluff" this week, but I think it's just the muscle I am starting to build too!
When I came back home later on I walked over to Starbucks for a decaf iced coffee. I was craving coffee and didn't want to cheat, and didn't want to stay up all night. I added just a little almond milk to it! They were out of regular decaf and only had decaf Americano, so I said sure I'd take it. Definitely did not taste the same at all. I didn't finish it.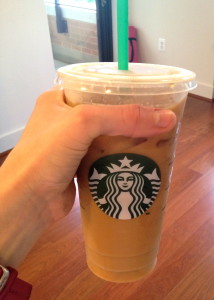 I then made din din
I really love warmed veggies in my salads. Changes the taste and texture of a salad! Keeps me guessing 😉
After dinner I set up my WATER COOLER! Yep you read that right. My amazing parents bought one for me. Thanks Dad for going to get it and bringing it home! I love it 😀
Rounded out the night with meal prepping, blogging, and The Kardashians.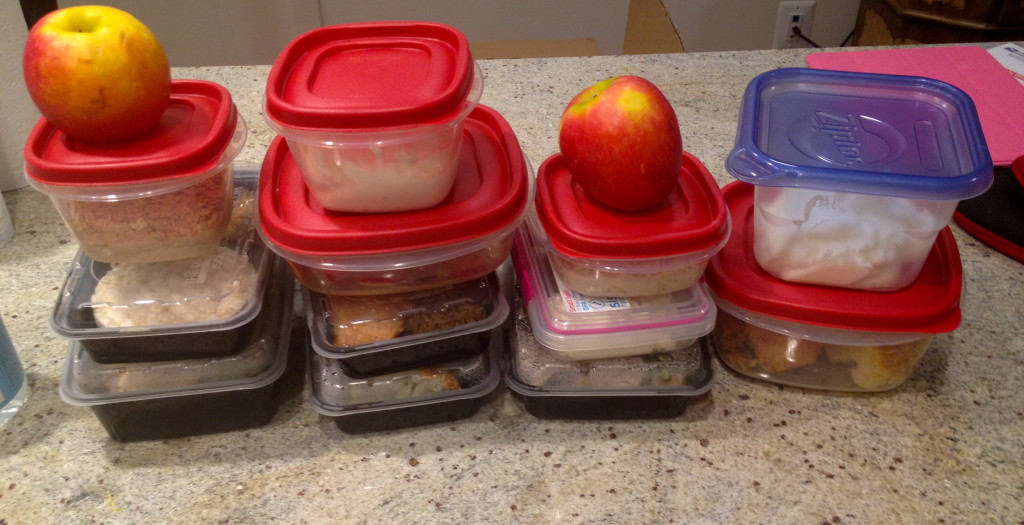 I really hope this week goes fast! Monday's are one of my better work days. I'm in the OR for a good chunk today so no complaints there! Just gotta find time to eat all this yummy food.
Have a great week!
XOXO With a Cherry On Top,
-Minnie