Peanut Ginger Chicken
Clean eating is so simple and tasty when you know what to do with the ingredients.
I'm happy to share this chicken recipe with you that turned into a mini stir fry, without the noodles or rice.
If you checked out my Kale chips recipe on Veria.com, you will notice this is the same marinade that was used for the kale chips! I often make a marinade or vinaigrette and just save some to put over proteins or use as a dressing later on. Great time saver! 🙂
The marinade has just the right amount of sweetness from the honey and acidity from the vinegar. Plus who doesn't love a good peanut sauce?
For this recipe you will need:
-1 chicken breast, 4-6 ounces
-1/2 red onion, sliced
-1 red bell pepper, sliced
-4 large bok choy leaves
Marinade: 
-1/4 cup of extra virgin olive oil
-1/3 cup of rice vinegar
-1 Tablespoon of natural honey
-1 Tablespoon of natural peanut butter
-½ teaspoon of light sodium soy sauce
-1 teaspoon of freshly grated ginger
You actually aren't going to use all of this marinade, only 2 Tablespoons. Use the rest for another time! Keeps in the fridge 🙂
Start by mixing the marinade together.  At the time I made it I didn't take a picture, but this is the leftover batch
Chop chicken breast into cubes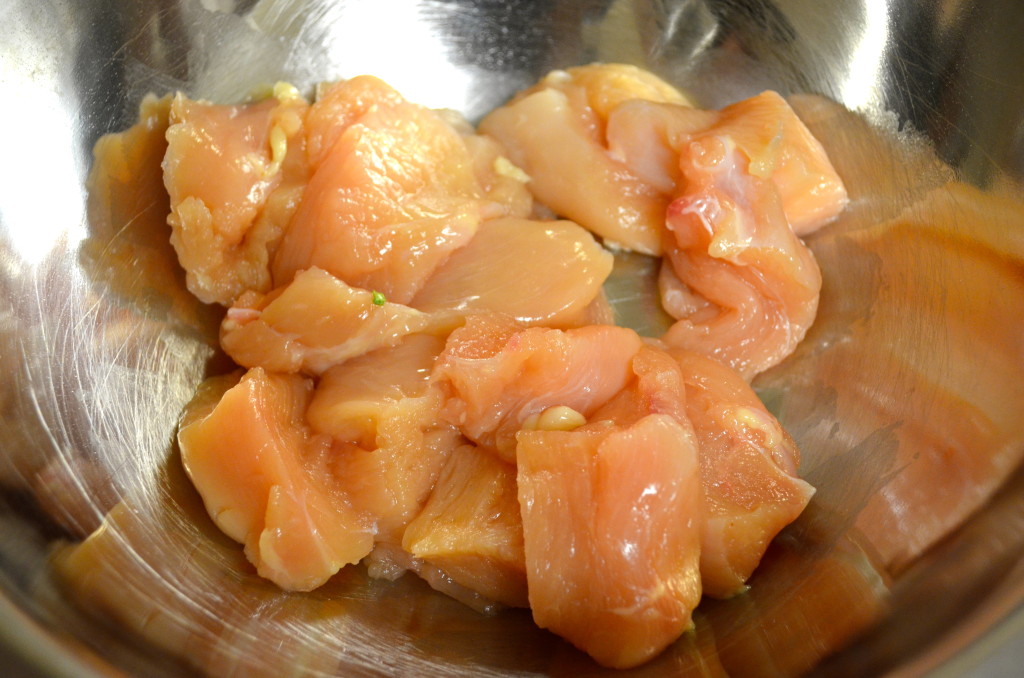 And pour a Tablespoon or more over the chicken
I decided to put my chicken dish over grilled bok choy using my little indoor grill. Start grilling a few minutes before you start cooking the dish
I like to cook my veggies separately first because I am weird about contamination issues. Stir fry's are cooked with chicken all the time, but I prefer to be extra careful. Just me though. So start with the peppers and onions!
I removed them from the pan and then moved onto the chicken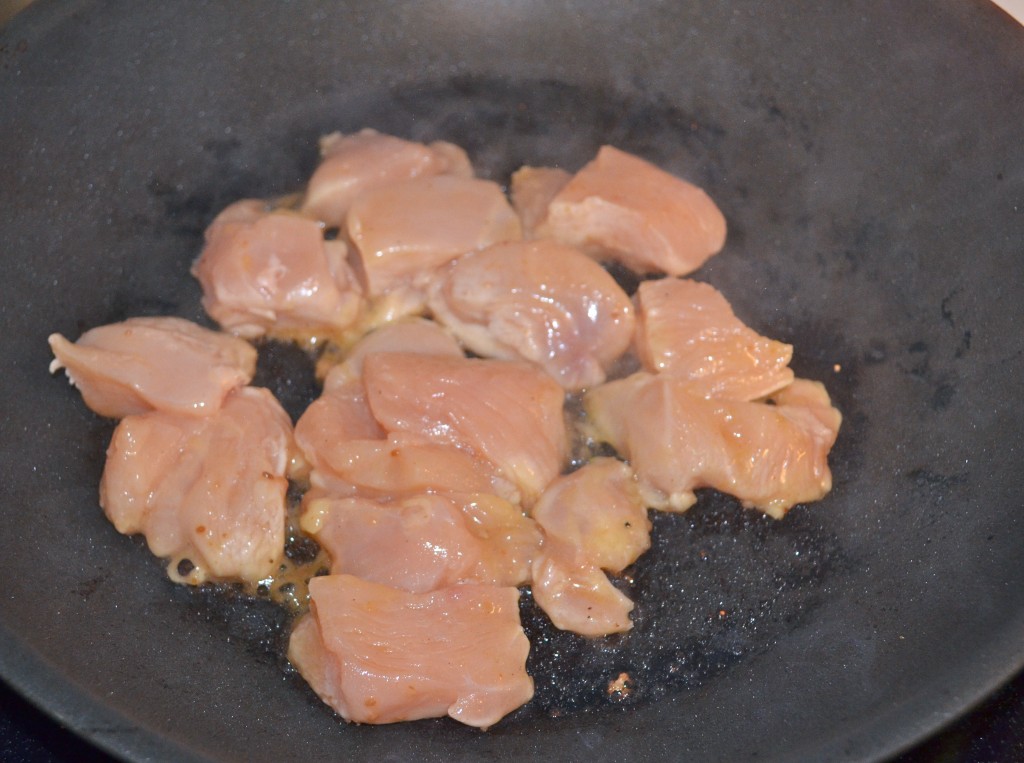 Once it starts to brown, flip it to cook evenly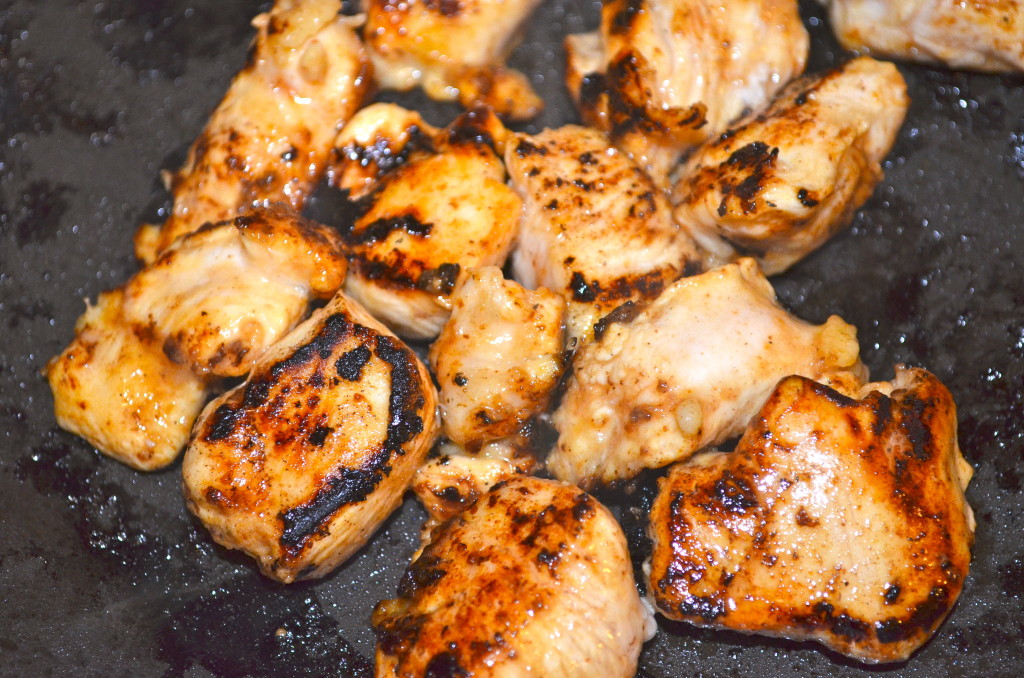 Add the peppers and onions back to the dish
I added another Tablespoon of marinade here to add more flavor 🙂
Next place your grilled bok choy on the bottom of your bowl/plate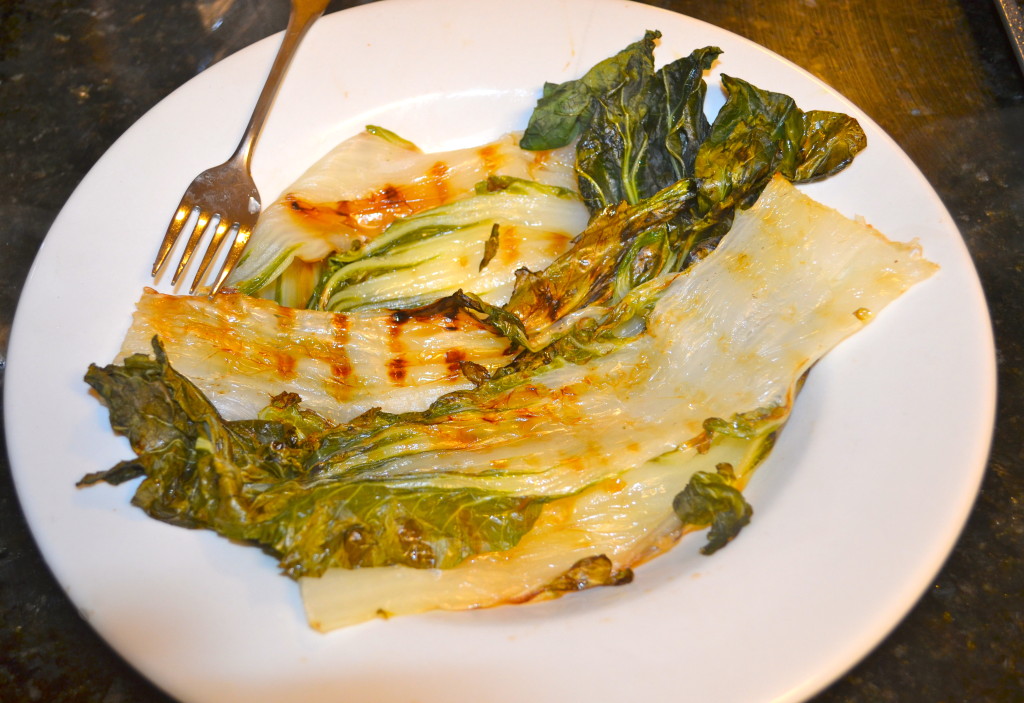 Chicken Dish goes on top of this!
Looks good doesn't it? Phoebe ended up sharing the chicken with me, as always
I just loved the bok choy underneath this dish.  Healthy change from the regular brown rice! Try this next time 🙂
Happy eating…
XOXO With a Cherry On Top,
-Minnie