Shorty Short Shorts
Sunday, back already? Go away! Well I guess it could be worse, it could be Monday! So I'll take the day thank you!
I started yesterday off by going to the gym and busting out leg day. Phoebe stayed at G-Mamas and played while I worked out 🙂
I started with 22 minutes on the stairmaster and off to the Smith Machine I went! I did my 160 calorie burn session, with some modifications
Squats with 50 added lbs, 12 reps x 4 sets

Calf raises with 50 added lbs, 12 reps x 4 sets
Plie Squats with 60 added lbs, 12 reps x 4 sets
Lunges with 20 added lbs, 10 reps x 3 sets each leg
Deep Squats with 20 added lbs, 10 reps x 3 sets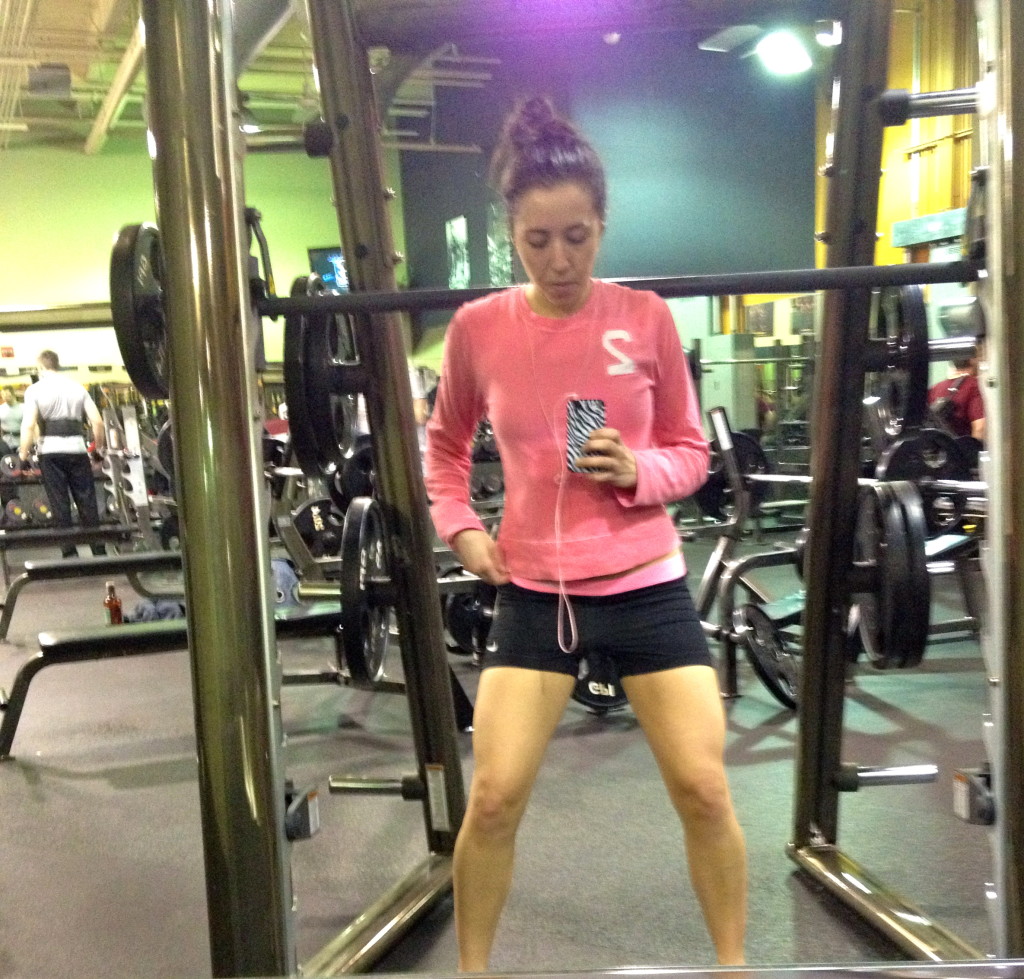 The rest of my leg workout included:
Alternating side squats, 40 lb bar, 8 reps each side x 4 sets
Good Morning Hamstrings, 40 lb bar, 12 reps x 4 sets (bar on shoulders, straight legs, bend at the waist and back up)
Curtsy Lunges unweighted, 10 reps x 2 sets each leg
Leg extensions 90 lbs, 10 reps x 2 sets, then 100 lbs, 10 reps x 2 sets
Weighted hip bridges (plate on abs), 12 reps x 4 sets
Hip abduction, 10 lb weight on hip, 12 reps x 3 sets each leg

I also did 10 minutes on the arc trainer, then an additional 10 minutes on the stairmaster!
And some nice long stretching!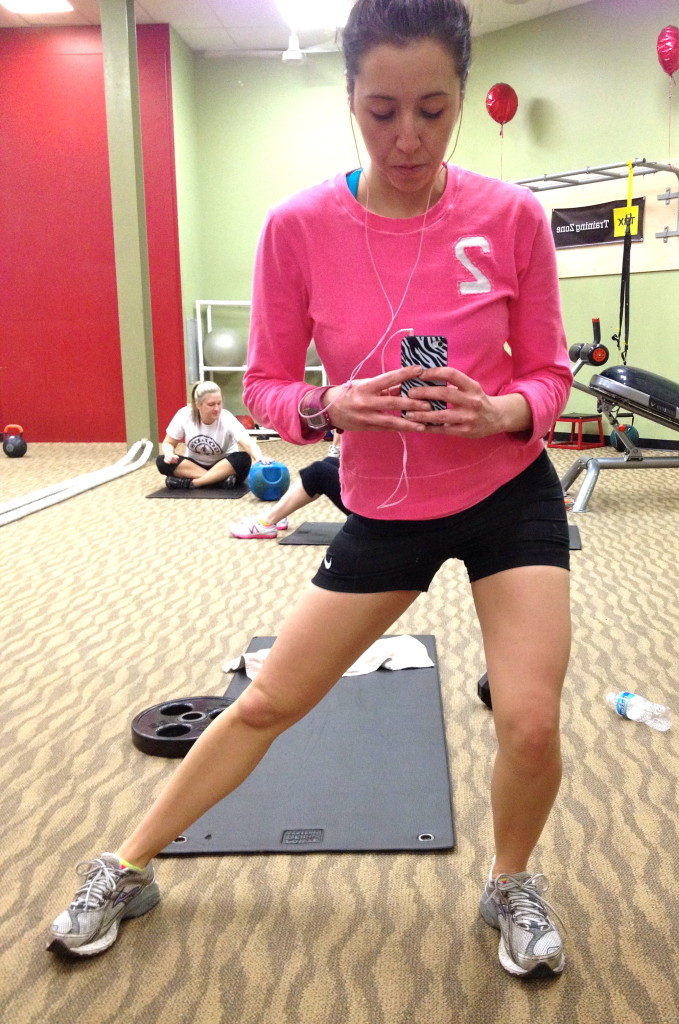 I picked up my pup and headed home to shove some food in my face! In the evening I went with my family to my niece's schools church service. Bella joined some of the kids and did a few songs. Very cute! Of course she was the most beautiful up there too, and I'm not just saying that because she's blood 😉
I was pretty fond of my outfit too 🙂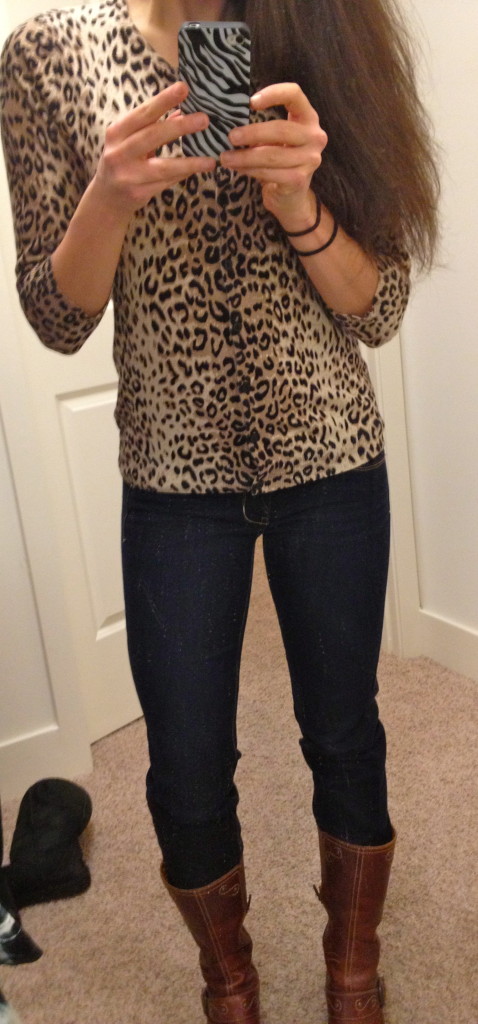 I'm skipping the recipe today so I can stick with my "slow down" routine. Hopefully I will have one up tomorrow or the next day!
I did work on a few things for upcoming projects. Like this protein pancake batter (to be featured on Veria.com soon)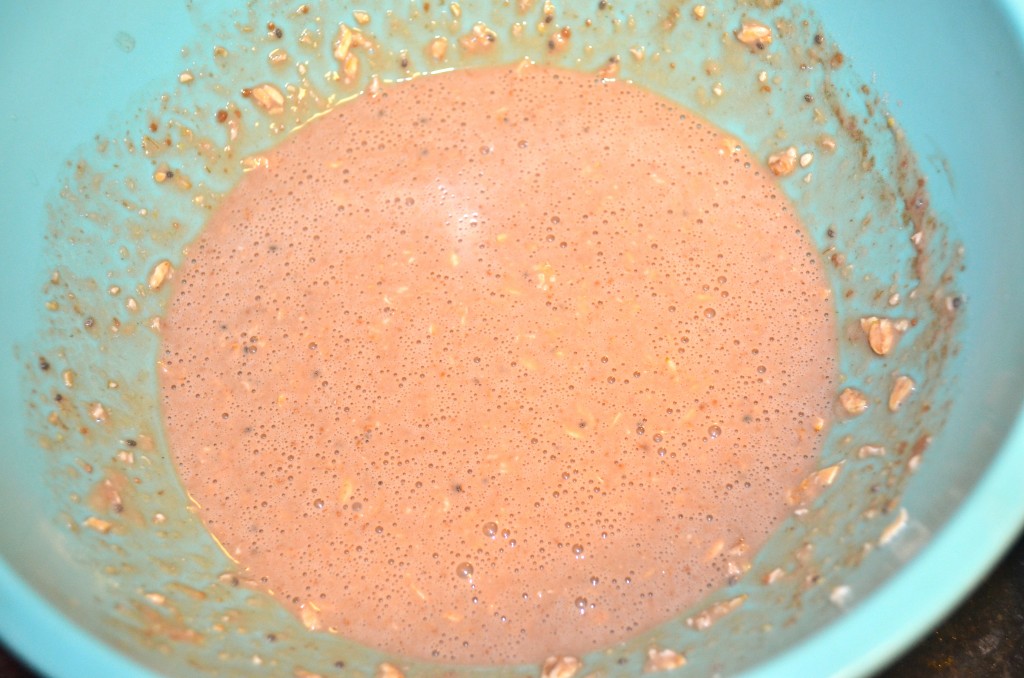 I also wanted to make some chicken breast for the week and since it was a big frozen block of chicken, I threw it in the slow cooker with a drizzle of olive oil.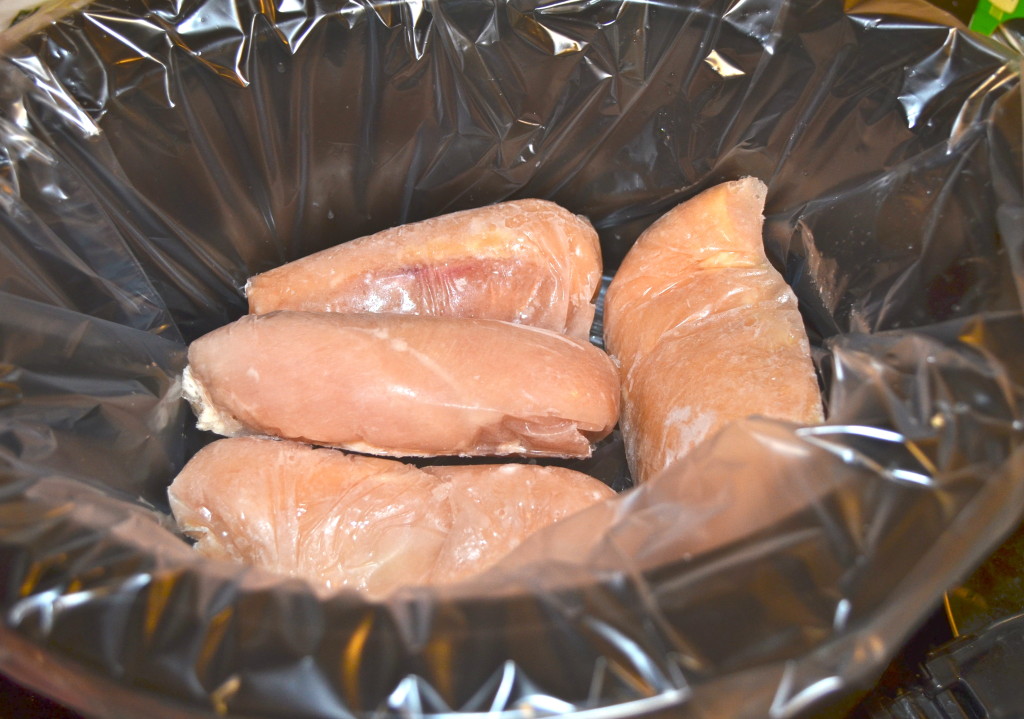 And in the morning I wake up, take 2 forks to it and hello shredded chicken!
I actually have a good idea to make a burger type recipe out of some of this, not sure if it'll work so I won't use the whole batch! That's tonights plan. If it works, recipe coming your way tomorrow! 🙂
I have to say I am not looking forward to work tomorrow because I work with all new people. It's hard to explain, but I always stay on the same surgical team because I'm the PA, but everyone else rotates. Frankly, I hate change! And working with different personalities makes me nervous. As long as I do my job though, that's all that matters! 🙂
Headed to the gym later on today to bust out some arm work (ended up eating way too much last night and in desperate need to burn it off). All healthy things! Just too darn much (I am the perfect example of no portion control). Anyway it happens and we can't be super strict all the time. Have to live a little!
Enjoy what's left of the weekend!
XOXO With a Cherry On Top,
-Minnie