So It Seems I'm Really Doing This
The competition prep that is. Yesterday morning when I woke up I knew I had made the right decision because I was EXCITED. Yes it's going to be a lot of hard work but I can't wait to see what my body can do. I've come so far in my fitness journey, this is the next step.
When I told people about this, most were positive, and some of my friends said 'what can I do to keep you on track'? This made me feel great! Others were not so positive and said the muscular female physique is "gross". Well I guess I'm gross then. Most people do not realize the dedication and hard work it takes for people to look that way.
I didn't let the negativity get me down because I am not doing this for those people. I am doing this FOR MYSELF. So for anyone that questions why I want to look that way from now on I'm just answering "because it makes me happy". That's what matters in the end right? RIGHT!
Anyway, so for the rest of this week I am not being as crazy strict as usual. Prep starts Saturday. There will be plenty of nights full of bland chicken breast and tilapia with asparagus. I am not on a "cheat" the rest of this week for any means. Just taking it a little easier. Friday is going to be my big cheat meal though before it begins. I cannot remember the last time I had a real cheat meal! G-Mama is going to make me something good 😀
So on to the events from yesterday, I started my morning with oatmeal, almonds, and a banana.
Lunch was my veggie medley, a sweet potato, and my tangy pulled pork (recipe soon)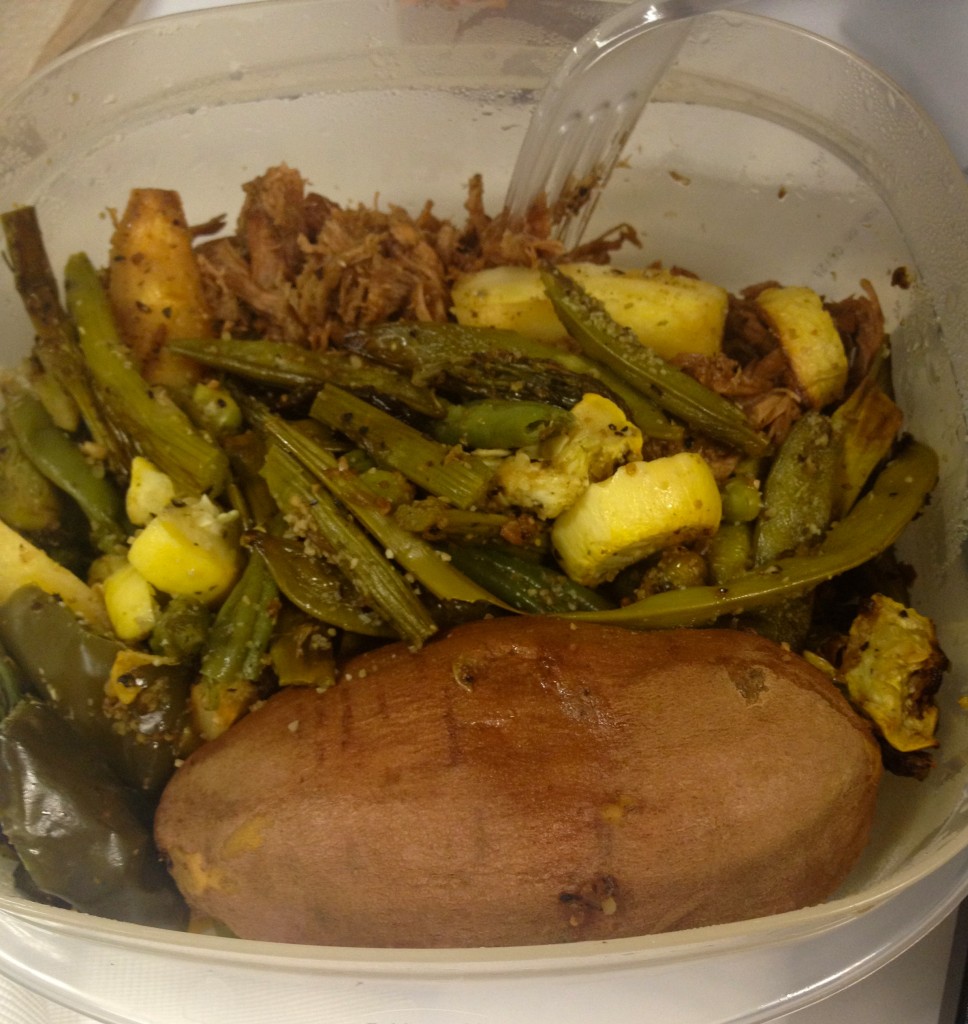 By lunch time I was 100% decided on the competition, so it became a mental game with me. I was starving. I knew my diet was going to be restricted soon so I snacked on everything in my lunch box (a few packs of freeze dried apples and strawberries). This competition is going to be psychological!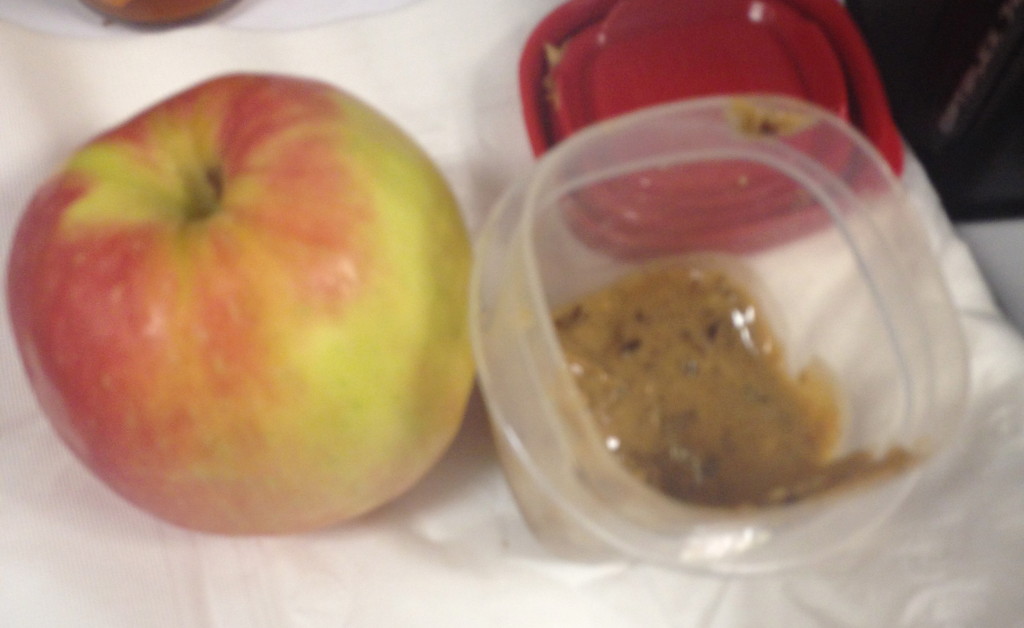 When it was time to leave work I didn't feel like hitting the gym, but I went anyway just to stay active. I probably only worked out for 45 minutes max. I did 20 minutes on the arc trainer then a few back exercises which included:
Wide grip rows, 60 lb bar, 12 reps x 4 sets

Dead lift, 60 lb bar x 10 reps then 8 narrow rows with the bar x 3 sets (phew)
Side bends, 25 lb plate, 15 reps x 2 sets each side
Bent over fly's, 17.5 lb weights, 12 reps x 4 sets
Pushups, 10 reps x 2 sets
Squats with cross punches on the up, 12 reps x 4 sets
Lat pulldown with bar behind neck, standing, 10 reps x 4 sets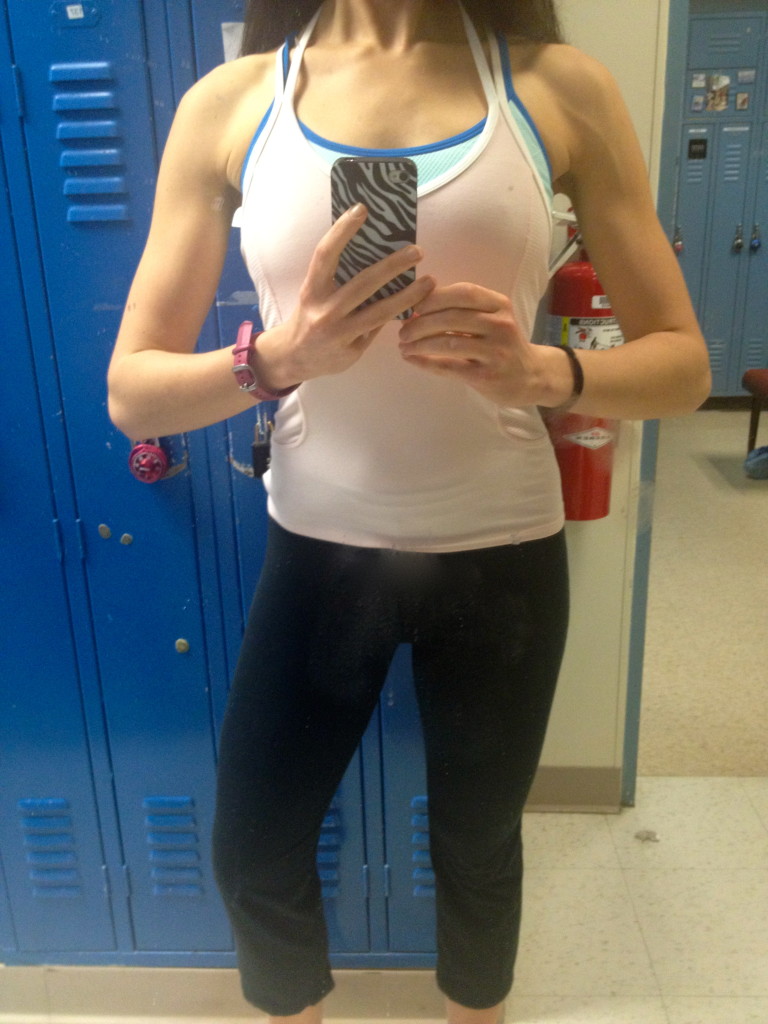 As you can see not a lot. Believe me I will be working this body super hard coming up! So this week I'm giving myself a little bit of a break before I go into super beast mode.
When I left the gym I hit the store for a couple items that I want to have before I restrict myself. Healthy items, but things I will be cutting out soon. For example I bought some sugar free cool whip. Not only did I buy it, but I broke the shelf reaching for it and took out all the cool whips while people stared. It was quite hilarious and if it happened to someone else I would have been on the floor with laughter. Literally my arm got stuck reaching for it (the container was stuck on the shelf from the ice) and then I pulled down all the shelves with it. It made the loudest noise and all the cool whips rolled. Whoopsies! Don't mess with a girl trying to get her cool whip before she preps 😉
Then I came across these little gems. Oh WHY did I just find them before prep!
Oh my gosh they are SO delicious too. The strawberry ones are heavenly and the coffee ones are sprinkled with coffee and then cocoa on top. Yum Yum Yum.
When I decided to do this prep I was a little scared at what G-Mama and Pop Pop would think. Let me clarify. My parents are my BIGGEST supporters. I know when I try to achieve something they are in my corner cheering me on. The part I worried about is that they think I will be restricting myself too much. Don't worry mom and dad, I will be eating A LOT and I will teach you along the way how healthy this is! I'm learning too 🙂
In fact, I decided to have a cheat meal before prep begins on Saturday. So what do I want as my last meal? Well it's gotta be something G-Mama makes… 🙂 Here was our conversation from earlier
And yes the rice! How crazy is it that Planet Rice delivered all that rice yesterday and now that's all I'm going to be eating for the next 12 weeks? I'm all set!
My night ended with filling out a questionnaire for my soon to be coach. Yes, I am hiring someone. Some first timers do it on their own and just research a lot, but I want to do well and if I am doing this, I am doing it right. There is so much that goes into this that I need guidance. His questionnaire was insane! He literally needed to know every aspect of my day and how food revolves around it. Even asked things like my diet in high school. So how did I decide on this guy? Well it was this detailed survey he asked for that made me realize he will make a plan fit FOR ME specifically, and not just the same for every client. Plus okay, he was the only person who got back to me right away. I like punctuality.
I'm very excited to be sharing this journey with all of you, the progress I make, and the good and the bad of prepping for a competition. It will be quite the ride.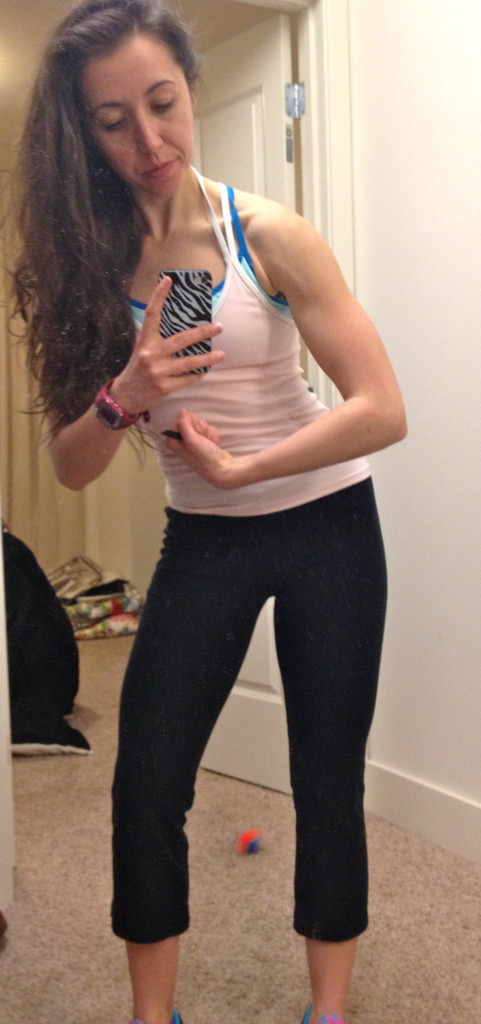 12 weeks! You can do anything in 12 weeks! LET'S GO! GO BIG OR GO HOME! Saturday is around the corner. EEK!
XOXO With a Cherry On Top,
-Minnie