The Katie Wrap
The most simple recipe I have! This came about one day when I said hmmm what do I want to eat? Well I have all this stuff I haven't used up in my fridge that I don't want to waste… so yeah let's throw that in! Truth is folks, this is how most recipes (at least mine) come alive. I just look in my fridge. What do I need to use up? What am I craving? And then I build based on this.
For this you will need:
-A Whole Wheat Wrap (any brand will do, but I prefer wraps with flax or the low carb whole wheat ones you can find in any local supermarket)
-2 Tablespoons of Bean Dip/Spread (THE BEST is Trader Joes Spicy Black Bean Dip)
-2 Tablespoons of diced white onion
-1/2 cup of spring mix lettuce
-1/5 of an avocado, chopped into cubes
-1/4 cup of alfalfa sprouts
-1/4 cup of black beans
The Katie Wrap starts with well you guessed it… A WRAP!
I then spread 2 tablespoons of my FAVORITE DIP IN THE WORLD onto the wrap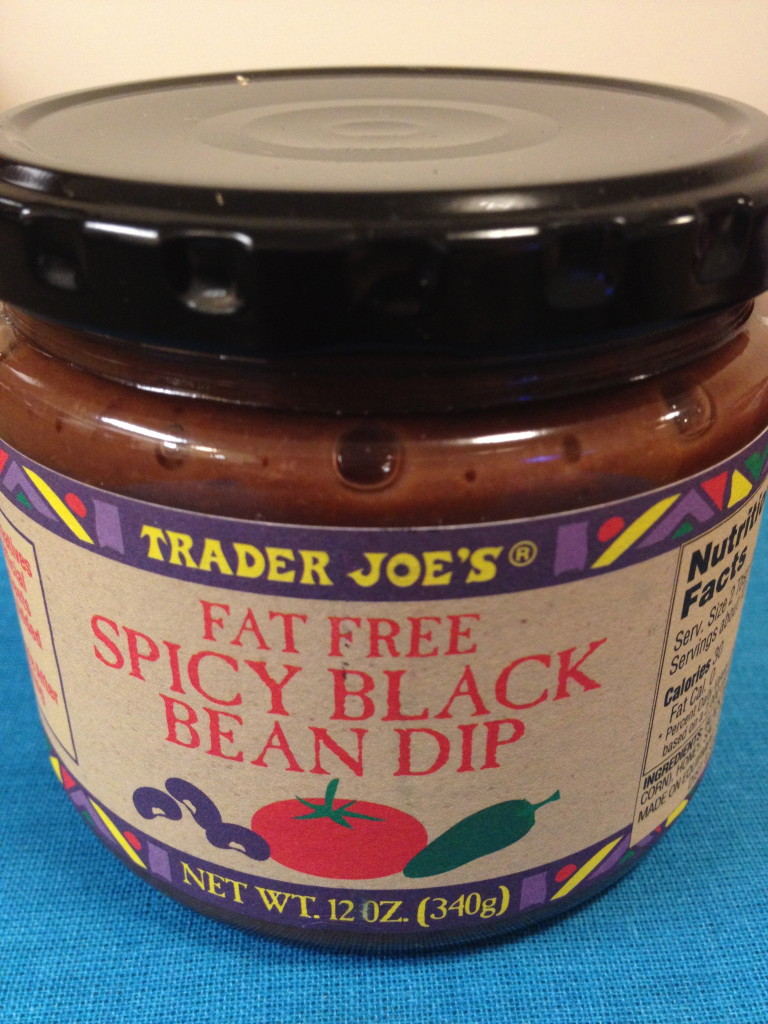 This stuff is fabulous. Not only is it figure friendly, but it is free of preservatives and artificial flavorings! I've had guys try it and they even love it.
Now chop up that onion… a few tears are ok 🙂
I like to put the onion on next because the dip acts like a glue to keep things in place.
Now just start layering! Add your spring mix, avocado, sprouts, and then top it with your black beans. Wrap it up, roll it, or just fold the sucker in half!
I promise this wrap is so refreshing, yet spicy too! You feel good about yourself when you eat it. And it's super filling. MAJOR plus.
If you want to add some extra protein certainly chop up some chicken breast, shrimp, or my personal favorite… some tofu! If you do this let me know how you wrap it without making a mess, I haven't figured it out yet 😉 Or maybe I'm just too darn eager to eat it.
Happy eating…
XOXO with a Cherry on Top,
-Minnie