Workout to Work off the Treats
Now that the holiday season has passed, gyms are getting crowded, new years resolutioners are in full swing, and YOU have less room in the gym to do your thing. I know it can get a little frustrating. Sometimes you have to make the best of a situation and make your own workout when equipment is being used.
And why do we need to workout so bad? Well because we just loaded ourselves with delicious holiday treats. We all do it! It's the most wonderful time of the year right? Winter weight can always come off, no worries. Just put in the time and effort and you will get there. Stay motivated, wear some cute workout clothes, and push through. You can find super affordable pieces at Target®, and I KNOW someone out there probably got a nice Target® giftcard or two over the holiday season. Put that baby to use!
With that being said, I put together a workout you can do this winter to work off the holiday treats! I call it the Christmas Tree Workout. The idea is similar to that of a pyramid type workout.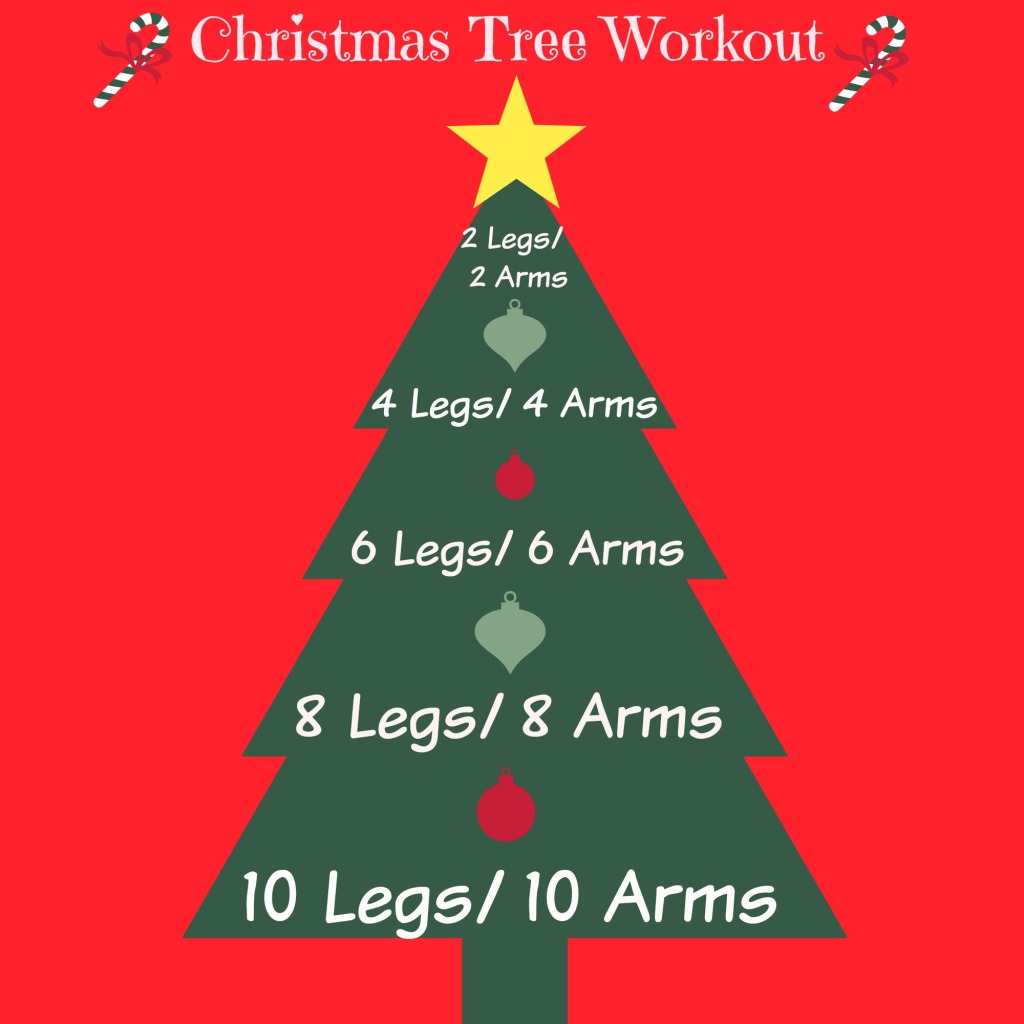 So as you see you work your way down the Christmas tree with reps. Alternating with an arm exercise and leg exercise. If you want an EXTRA burn, work your way back up the tree. Which I intend on doing.
Here's the game plan:
2 squats, 2 lateral raises
4 squats, 4 lateral raises
You do this until you reach the 10 mark, and again you can work back up.
You will need small hand weights and a mat for comfort for this.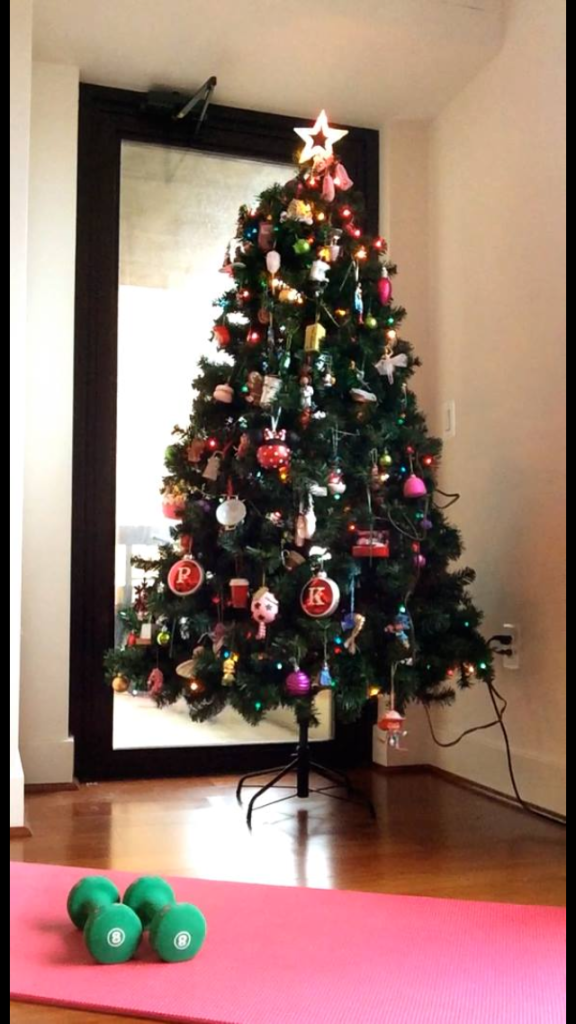 Here are all the exercises you will want to do:
Squats/lateral raises
Kickbacks/pushups
Lunges/ bicep curls and pulses
Plie squats/ tricep overhead extensions
Punches with weights/calf raises
Low back extensions/ab scissors
You will really get a calorie burn if you don't take many breaks and you go down the tree and back up! You could also easily do this with a group of friends. It's fun to motivate others and have someone with you while you're feeling the burn 🙂
My outfit above can be found at Target®, as a part of the C9 collection.
Have a great day and stay healthy!
Disclosure: This post was sponsored by Target® C9 through their partnership with POPSUGAR Select. While I was compensated to write a post about Target® C9 all opinions are my own. 
XOXO With a Cherry On Top,
-Minnie