Thursday Randomness
Hi everyone!
Thanks for reading yesterday. At first I wasn't sure I was going to hit "publish" because I thought "is this me whining?", but the feedback I received from people was pretty great! So thank you 🙂
This week hasn't been too hard for me post- treat meal. I was super afraid once I got a taste of "the good stuff" that it would send me into a binge spiral. It did the opposite. After getting extremely sick I thought where the heck is the healthy food?
I do however, want to keep things a little more interesting than just fish and chicken, so I made this yummy stir fry last night!
The veggies are a frozen plain stir fry blend from Costco. I made a thickened sauce with these ingredients:
Liquid aminos
minced garlic
Apple cider vinegar
fish sauce
ground ginger
stevia
a little water
xanthan gum for thickening
Unfortunately, I just eyeballed and didn't measure anything, but it came out great!
Progress has been slow, but steady.  I'm working with someone great who is looking out for my health and nutrition. No crash dieting here. This time I WILL NOT rebound like I did in the past.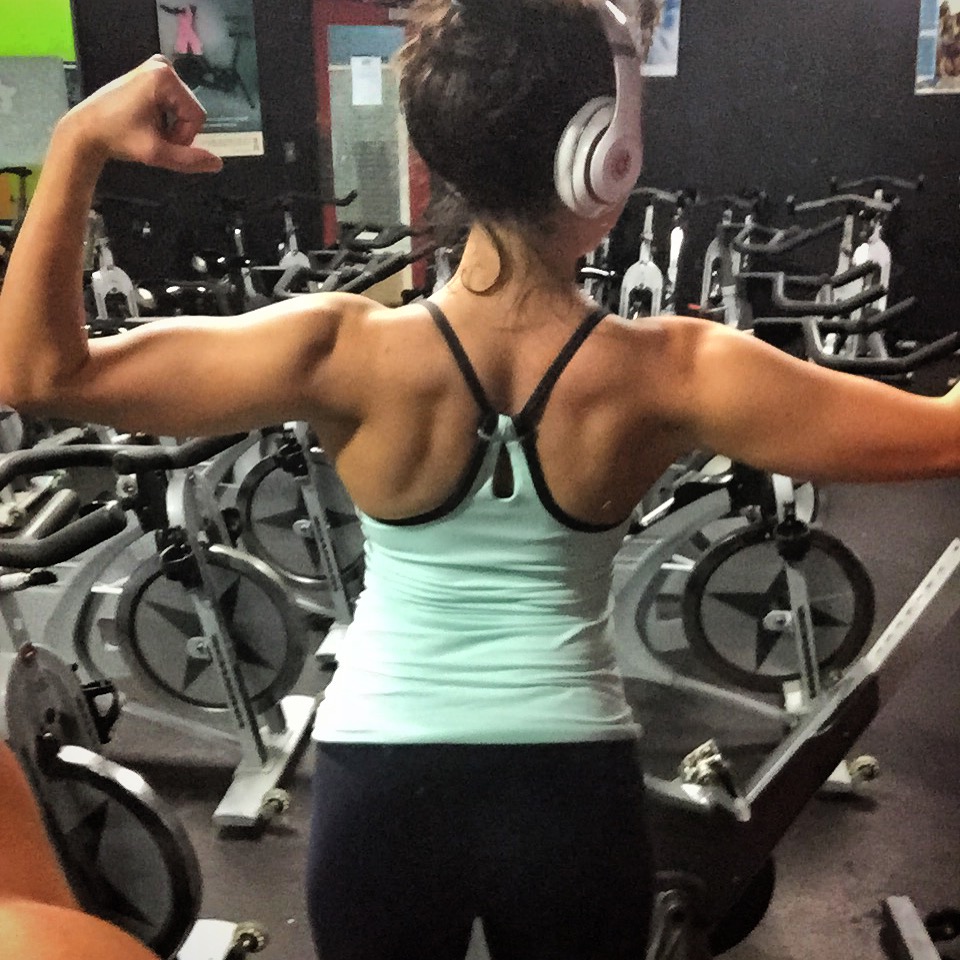 I don't feel as deprived or hungry all the time which is a good thing. My carbs are high and my cardio minimum. All good so far!
Oh and the puppies also loved the bones I got them in Rehoboth. Shelby especially!
I really just wanted a reason to post this. I mean LOOK AT HER! Isn't she adorable? That haircut is so cute and she looks like a tiny teddy bear.
This one however is not too pleased when I make over how cute Shelby looks!
Of course Phoebe is cute too 😉
I'm heading out for the day. Almost to Friday Folks!
XOXO With a Cherry On Top,
-Minnie
PS. Congrats to Andrea with this winning comment: "No big plans this weekend! I have a work party tomorrow night and relaxing the rest of the weekend! Might convince my husband to take me out to dinner 😉 I am pregnant and all I want is macaroni and cheese! ha"
I love mac and cheese too! Yum. Andrea I will e-mail you soon for your fresh face prize! Congratulations and thanks to all that entered 🙂