30% Off Deal
Good Morning and Happy Monday!
We've reached that part of the year where all the holiday parties, food, and shenanigans have come to a close. I hope you all enjoyed the end of 2013, I did!
Since a lot of people choose this day to start fresh, what better way than with a meal plan right? I've been offering my custom meal plans for a while now and for this week only I am offering Meal Plan #1 for 30% off the original price! Are you stuck wandering the grocery aisles confused at what to buy to be healthy? Don't be confused anymore. My meal plans offer a list of foods you can have, and a structured custom meal plan according to your goals. To find out more about them, click here!!!! 
Note: if you previously purchased a meal plan from me I cannot refund you the sale price. Sale is for this week only. Ends 1/13/14 at 11:59pm EST. 
————–
Moving on. I'm glad you guys enjoyed my post from the other day. It was very eye opening to see my ups and downs with my weight over the years. I feel so great to finally be in a happy place with my body!
To catch you all up to speed with what I've been doing, here are some pictures! I'm going to put them into 5 categories because that pretty much sums up my entire weekend. Gym, Tan, Laundry. Okay I'm kidding 😉 But I did gym! And that reminds me I need to finish that laundry…
For the real categories:
SNOW
GYM
SHOP
FOOD
PHOEBE
SNOW:
We had our first big snow here in Maryland and I still managed to trek out into it and hit the gym every day. The night it started I probably shouldn't have gone because when I came out the roads were nasty.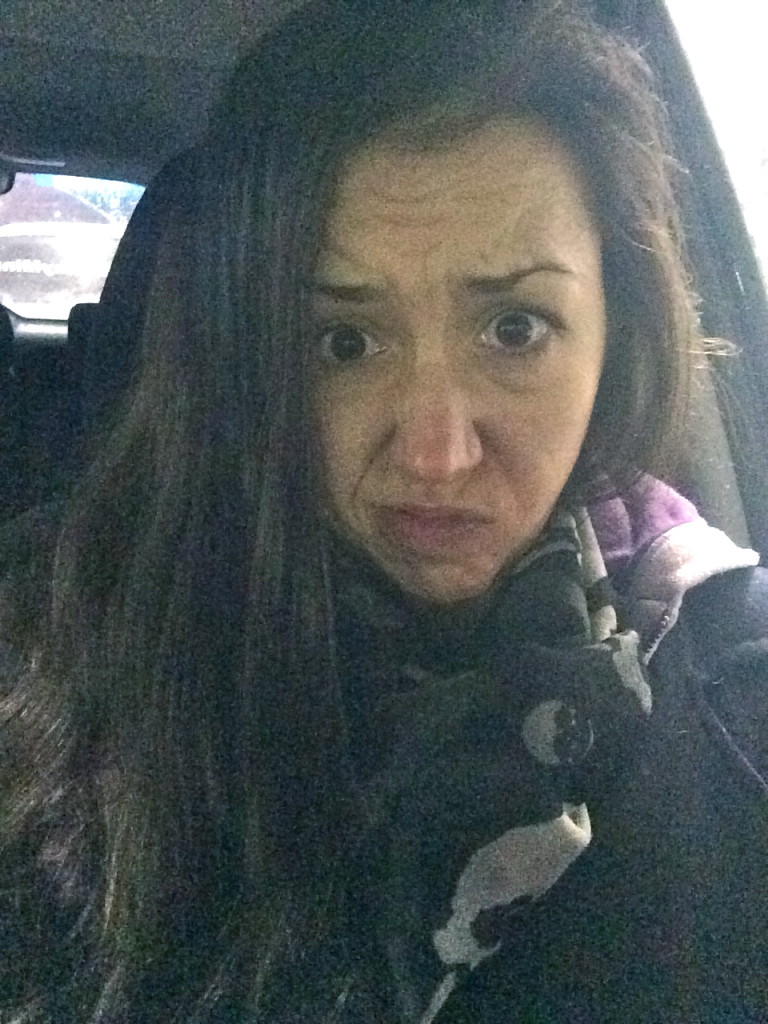 No worries I was stopped at the gas station.
Looks like a Christmas village outside my window!
And this was Phoebes first REAL snow. She hadn't been out so I had to take her once I was at my parents house.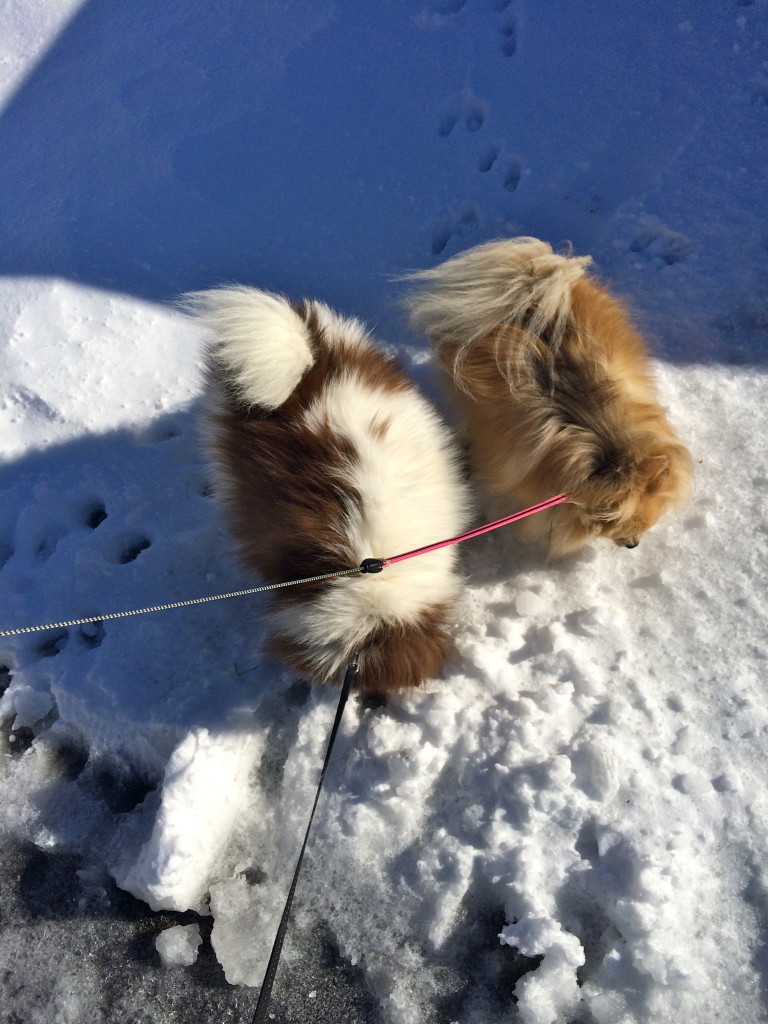 Both pups playing in the snow!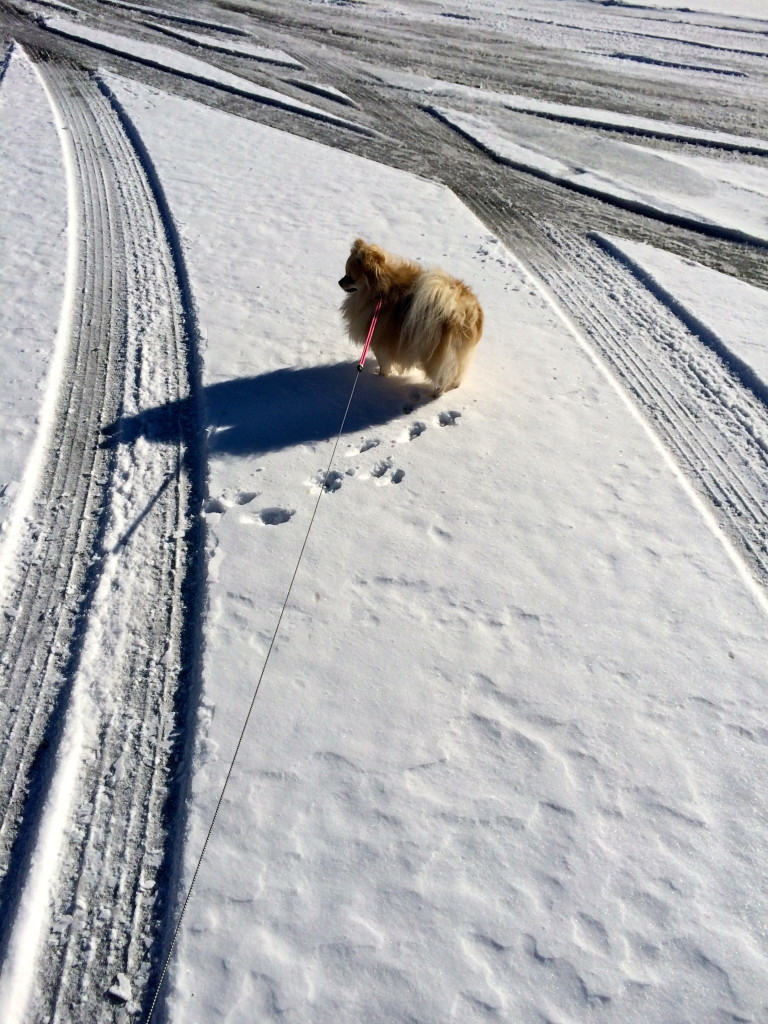 Look at those little paw prints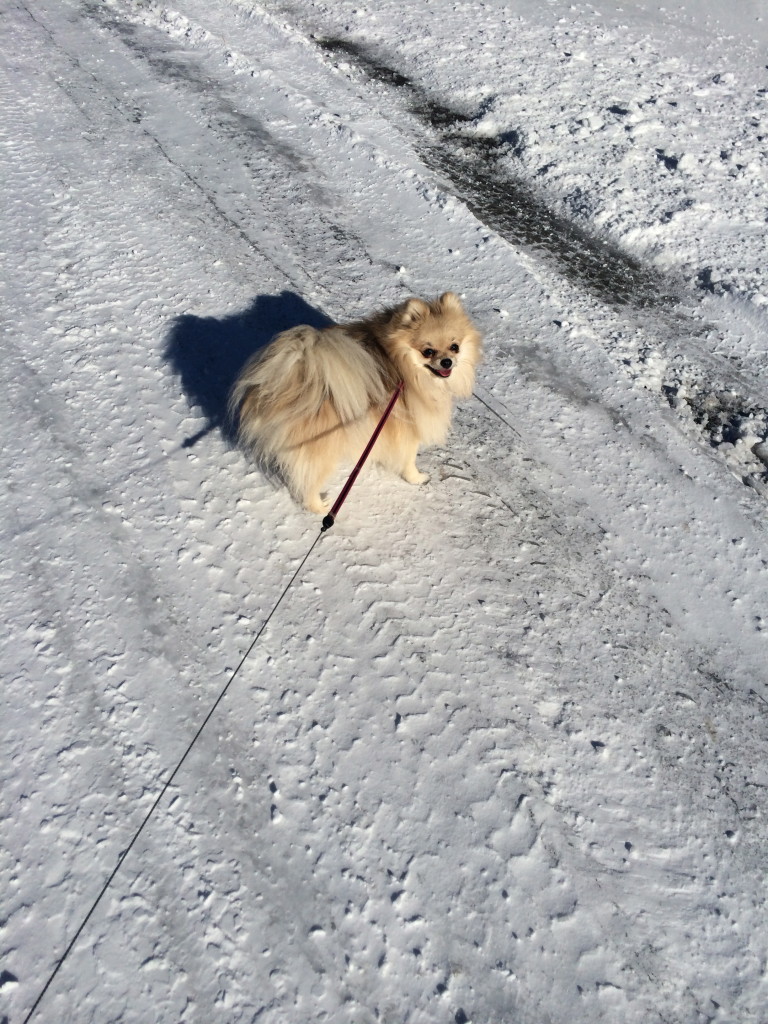 She really liked it!
GYM:
Phoebe and I foam rolled one morning when I was SUPER tight.
I love black and white sometimes over my crazy colors!
 More foam rolling fun!
Working those glutes.
I also used the hip abduction for the first time in AGES and to my surprise I maxed out the stack. 200lbs! LEAN BEAST!
SHOP: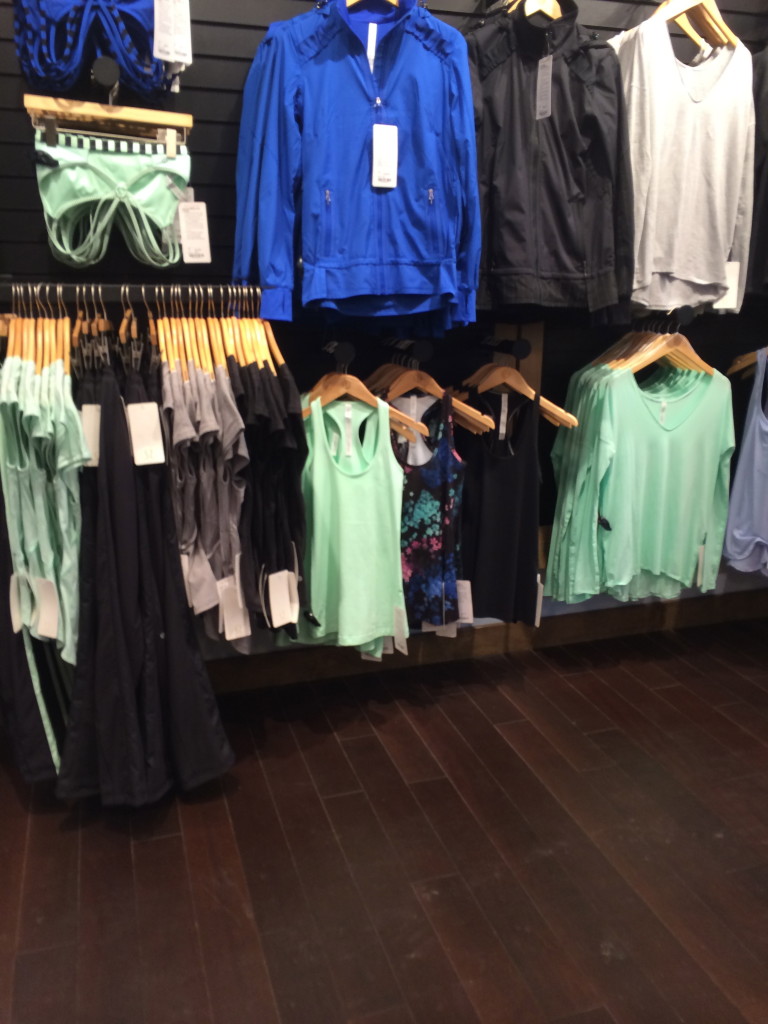 I went to Lululemon to use my gift card from my parents. Thanks guys! Love you, XOXO.
If you go on the website this is a scuba hoodie. You may think she is CRAZY for paying that. When I tell you this hoodie is like BUTTAH' (butter) I mean it! It's incredibly soft and looks like a dream in person. Plus the thumb holes? Adorable! I actually wanted to get two of them since they didn't have my wunder unders, but I stopped myself. I give it a week because I already don't want to take this one off.
I also got the headband. Move over Axl Rose!
Even the back of the hoodie is cute.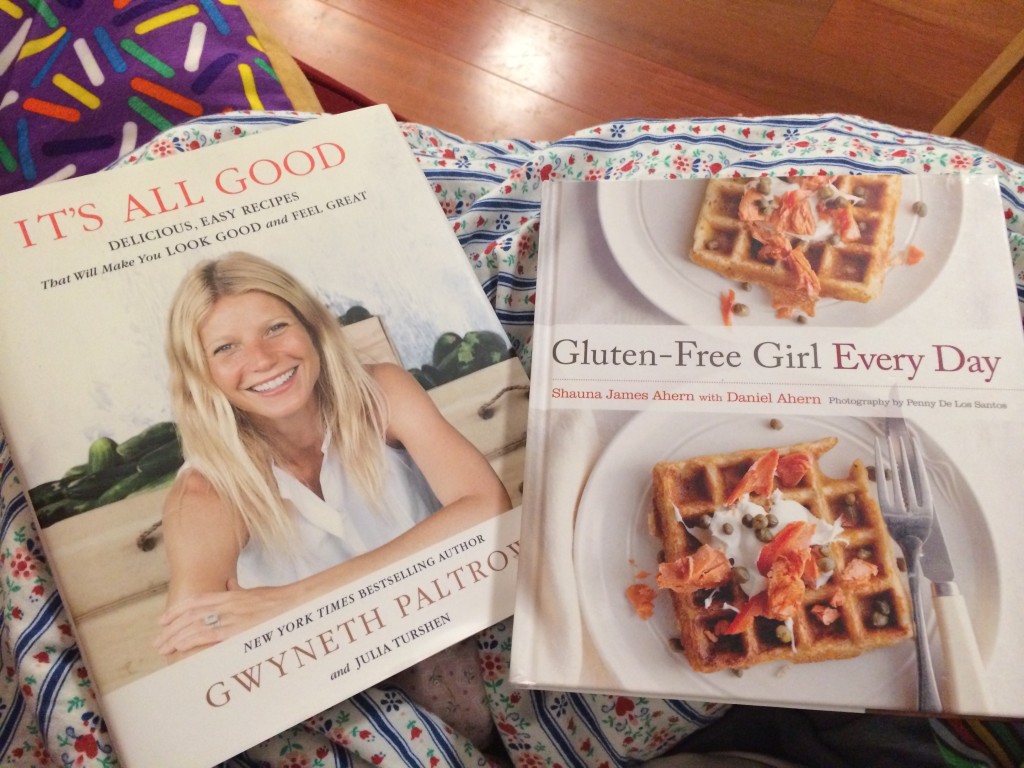 I didn't buy these books, my mom and dad did, but I am in love. The Gwyneth one is the best clean cook book I've read. It's all simple food done right. Thumbs up!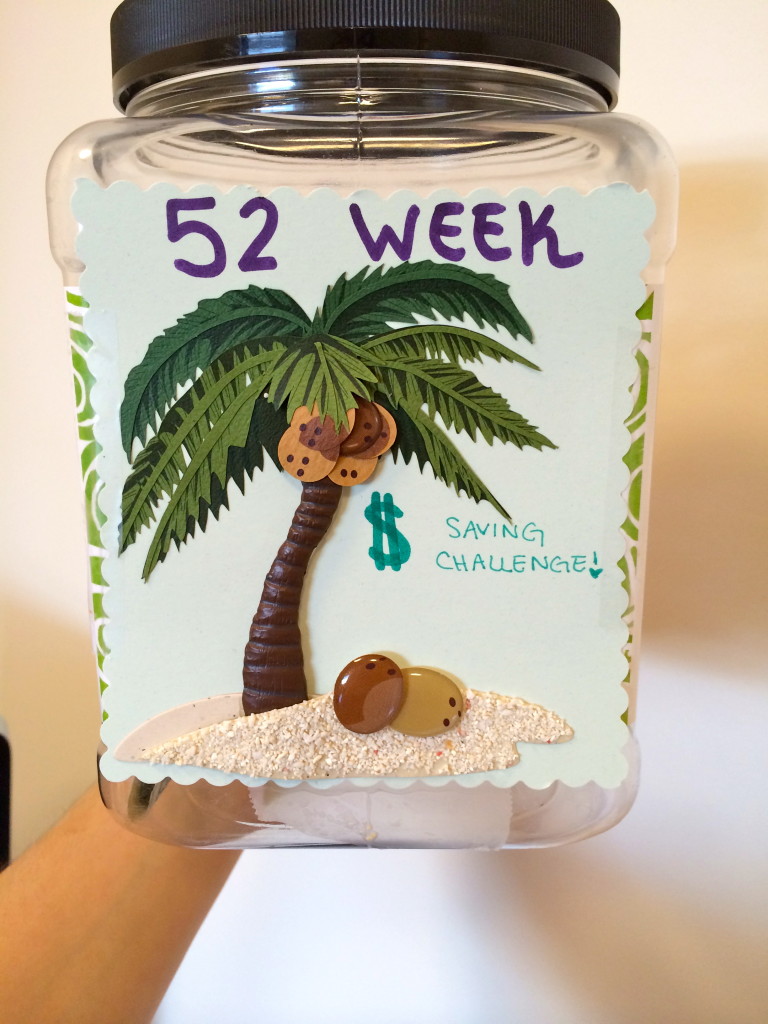 And because I shouldn't shop and should SAVE, I started the 52 week money saving challenge. I used this old almond jar and decorated it! You save for a year according to that week. Week 1 you put in $1, week 52 you put in $52. At the end of the year you have saved $1378. Wow 🙂 Some people do it backwards since it's hard to save around Christmas time, but I am penny pinching after Christmas so I am doing it starting with $1.
FOOD: 
I ate lots of yummy delicious things. Instead of posting EVERYTHING (yes I pretty much photograph everything I eat, it's the blogger in me). Here's some highlights!
I made three jars of this. The first day I wasn't sure I could taste either the cinnamon or the vanilla even though I added 3 whole vanilla beans, some vanilla extract, and a few teaspoons of cinnamon. The next day it was heavenly. I think it needed to sit a day or so. The Vitamix changed my nut butters for the better. I can make them in 3 minutes flat after roasting and the butter becomes almost like a WHIP. It's incredible. So if you scored some extra cash for Christmas I highly suggest investing in a Vitamix. It'll change the way you eat.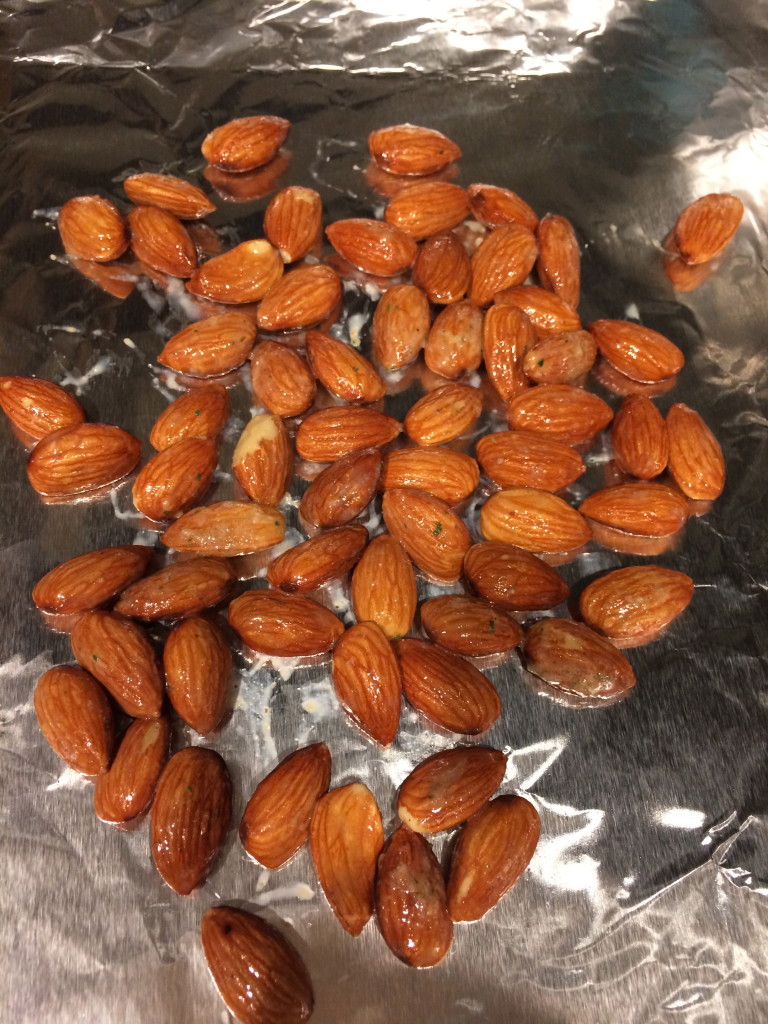 I also made almonds for meal prep 3 ways. Ranch, wasabi and soy, and then cinnamon sugar. I rarely will eat almonds plain anymore after making my own.
This is clean BBQ sauce. You can find the recipe for it HERE for my clean BBQ pulled chicken. This time I saved some of the sauce and refrigerated. It really thickened up in the fridge. Great for when you do not want to eat your chicken plain! I also didn't have much organic ketchup so I substituted with 1/2 sriracha, and instead of light soy sauce I did the liquid aminos (less sodium).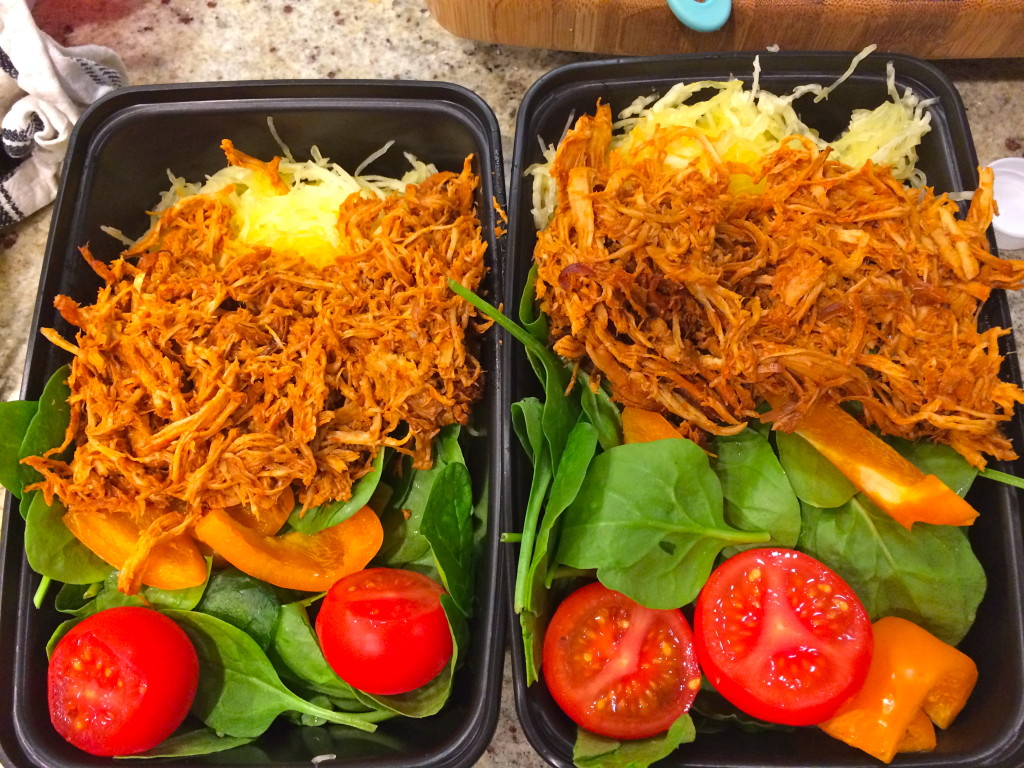 '
The chicken came out great! These are my lunches for the week.
I also put my chia seeds in these adorable little jars that my parents bought me for Christmas. I love that you can write on them with chalk.
 And then I ruined a frittata… I forget about it when it's in the oven 🙁 This one is just salsa in there.
PHOEBE:
Phoebe and I snuggled on the couch a bit…
And then she got drunk.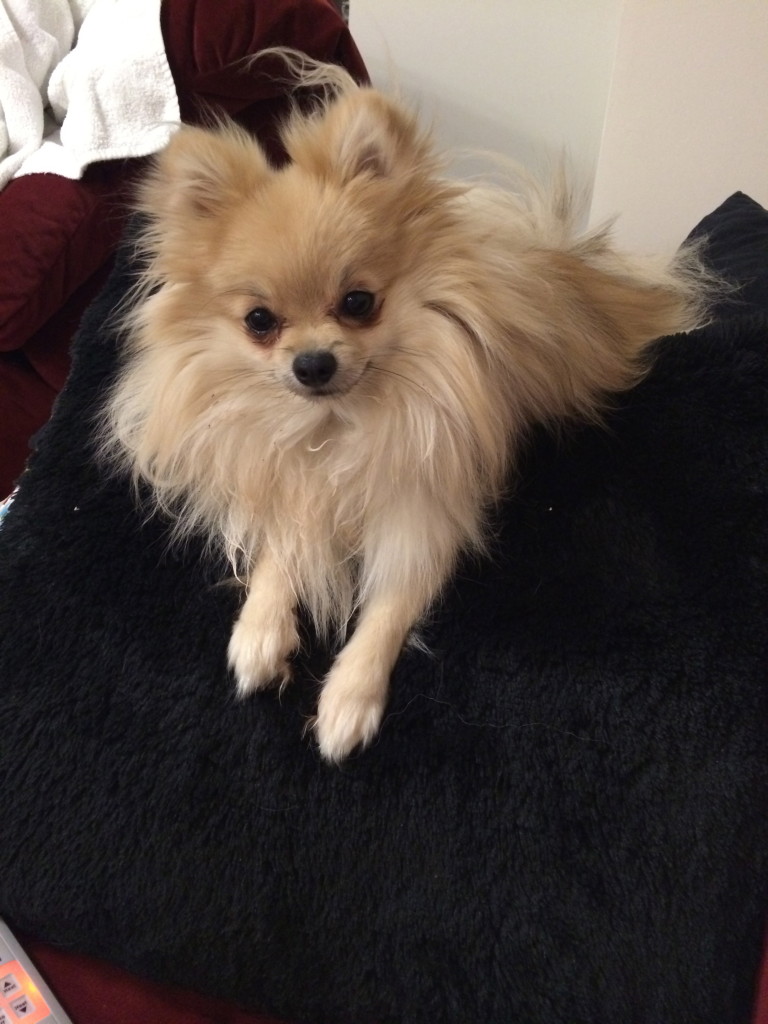 Clearly I'm kidding, but doesn't it look like it? Hungover puppy!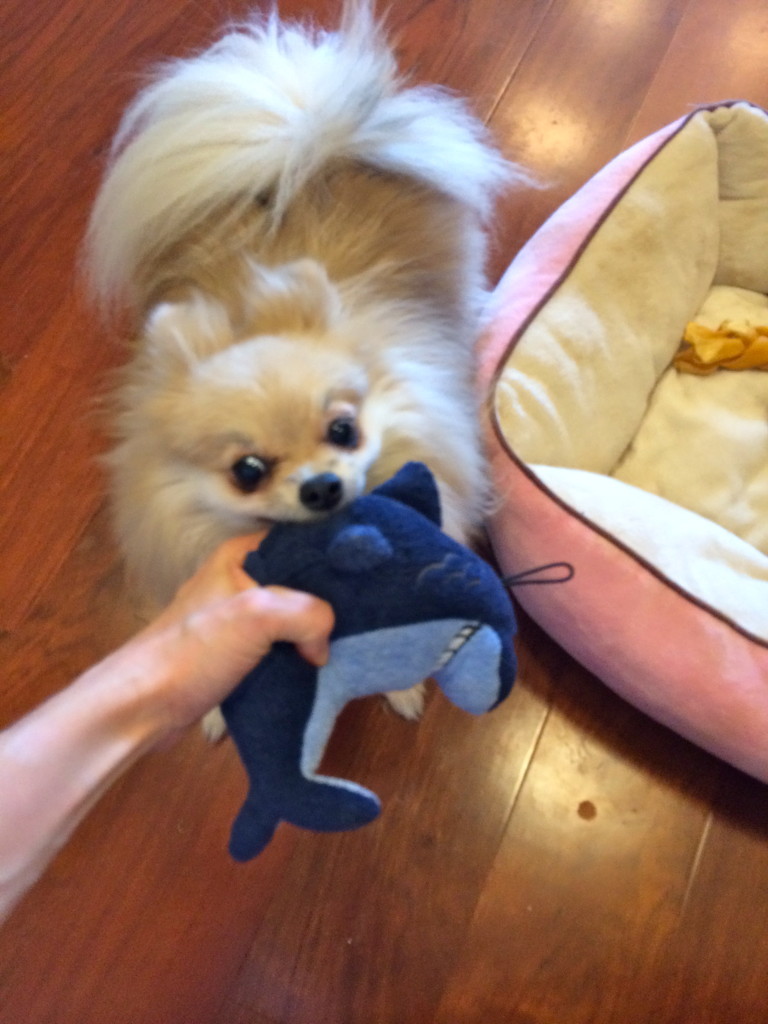 We played with a shark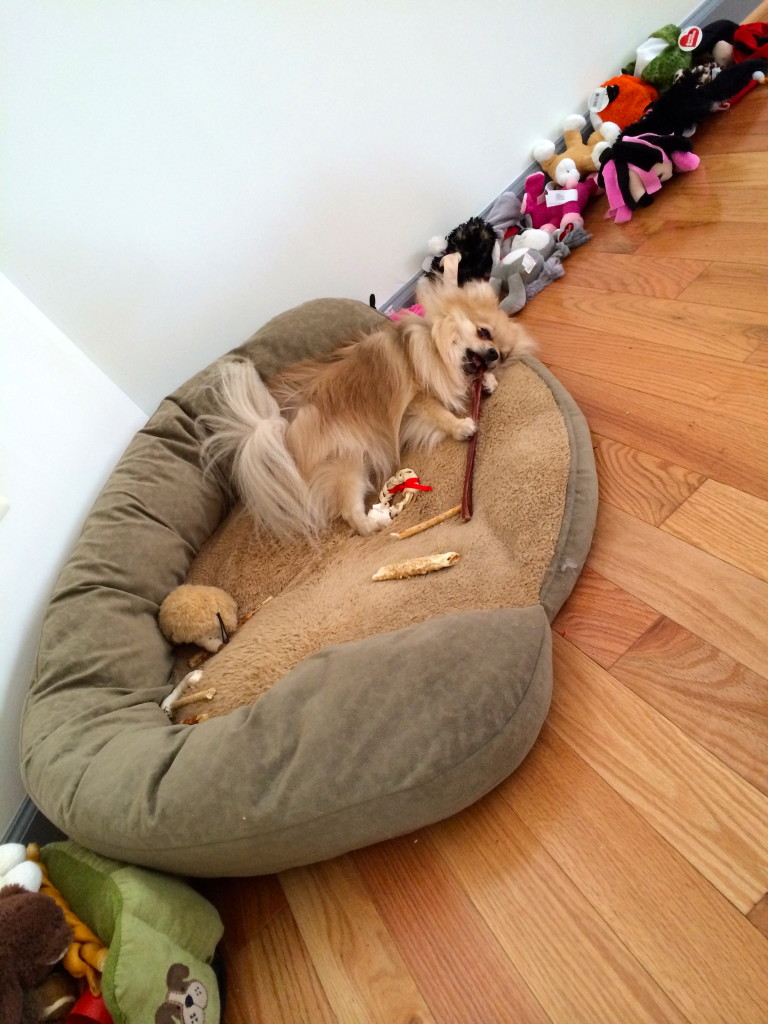 And she chewed on this massive bully stick (with supervision). She took the laying on her side and grasping with a paw approach.
While Shelby took the corn on the cob approach
She also ate cheese and acted like her sassy little self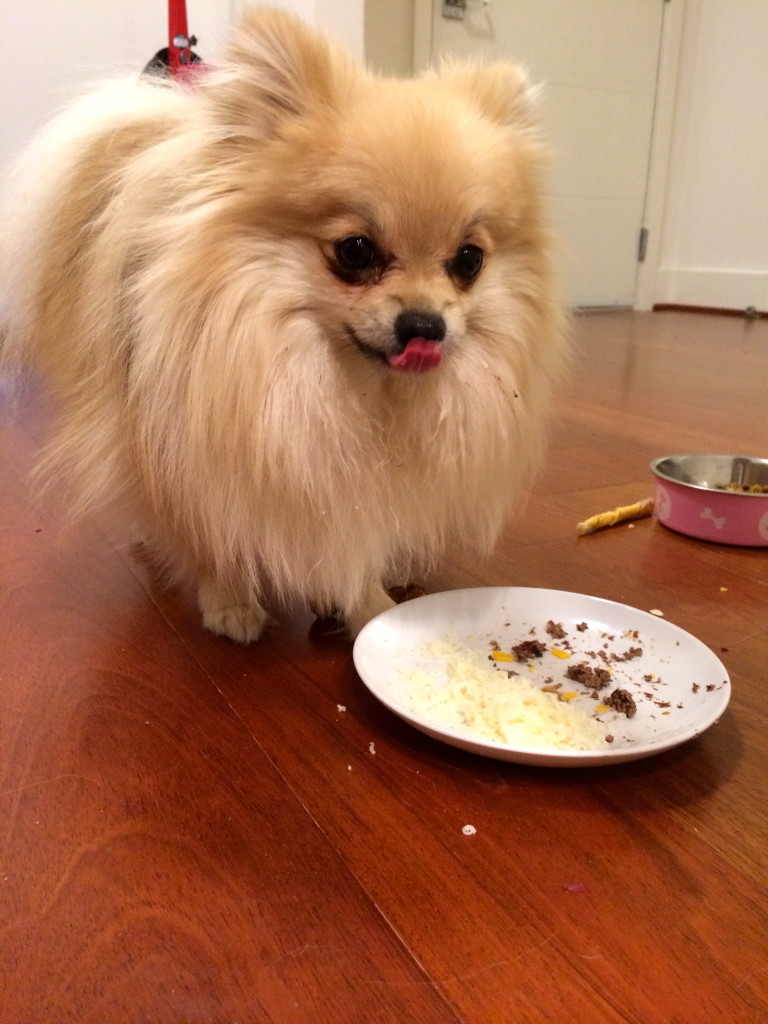 Our weekend in pictures! Hope yours was great.
XOXO With a Cherry On Top,
-Minnie