Always Making Me Work For It
Hi everyone!
I'm officially on vacation, away from work! I tell ya, they ALWAYS make me work for my vacations. I thought yesterday was not going to be a Terrible Tuesday, and to my surprise when I got there, NOPE here ya go! 🙁
As I was pulled in every direction, this doctor wanting this, this doctor wanting that… I managed to keep my mind in check and in the VERY back of the scenario was the vacation light shining through. I actually felt way more productive because I had the mindset "okay just get it done and then it'll be time to go". Don't whine, just do it! This is how I often do my workouts as well. 😀 GET 'ER DONE right?
Throughout the day Mary and I must've texted 100 different texts all reading something like this:
EEEEEEE!!!!!
Road Trip!!!!
BISCUITS!
Paula Deen Ya'll!
OMG is that a biscuit on a pancake?
What are you bringing for the car ride? "Almonds and quest bars" "OMG ME TOO!"
Yes, we text like 12 year olds going to a boyband concert and I'm perfectly okay with that. It feels good to be excited like a little kid about something. I'm always RUSHING, stressed, on the go, preparing for this and that, micromanaging my life. I can't wait to just get up and go and leave those worries behind for a few days 🙂
I had a million things to do in the afternoon including a gym session, and to my surprise it was a KILLER ONE. I, Skinny Minnie worked out with a partner! This wasn't oh let me go to the gym with my friend. This was a full chest workout taking turns doing sets and working together. I was skeptical because I'm used to working out alone, but this guy kicked my butt. I lifted the heaviest I ever have since I had a spotter. I felt crazy strong and full of energy when I left! Oh and you better believe after he made me lift that heavy I made him do the step mill Skinny Minnie style. It felt good to have someone push me past what I thought I could do.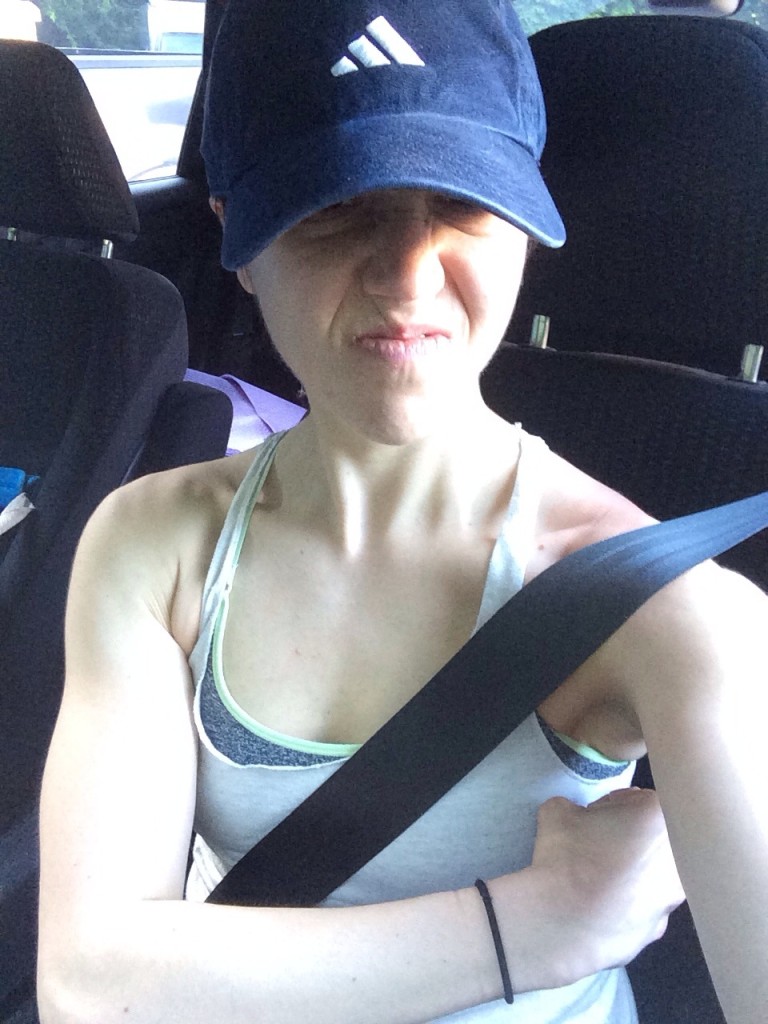 So definitely outside of my comfort zone but I loved it! Being able to push to a new max weight is an awesome feeling!
I finished my night doing some stuff around our home and packing. Every time I would put something in (especially socks), Phoebe thought that was her cue to take it back out.
I also finished my e-book! I plan on releasing it next Monday. I need to figure out a few things because of size and it really stressed me out, so best to wait until I'm back home.
Have a great day!
XOXO With a Cherry On Top,
-Minnie