I've Got That Vaca Itch
Hello there!
I'm so excited, it's almost time for my vacation! Time flew by and here I am 2 work days away from heading back to Fitbloggin'. Wow!
I spent my weekend doing TONS of laundry so I could pack all my cute workout clothes. I still have yet to pack these things, but I have three days to worry about that stuff.
Speaking of cute workout clothes… I added to my collection and tried them out this weekend.
"Are you kitten me right meow"
And this Lululemon Free To Be Wild Bra. I've been on the hunt for a good two months for this bra… I had to settle for paying extra on Ebay, but I wanted it so bad I didn't care.
Thumbs up!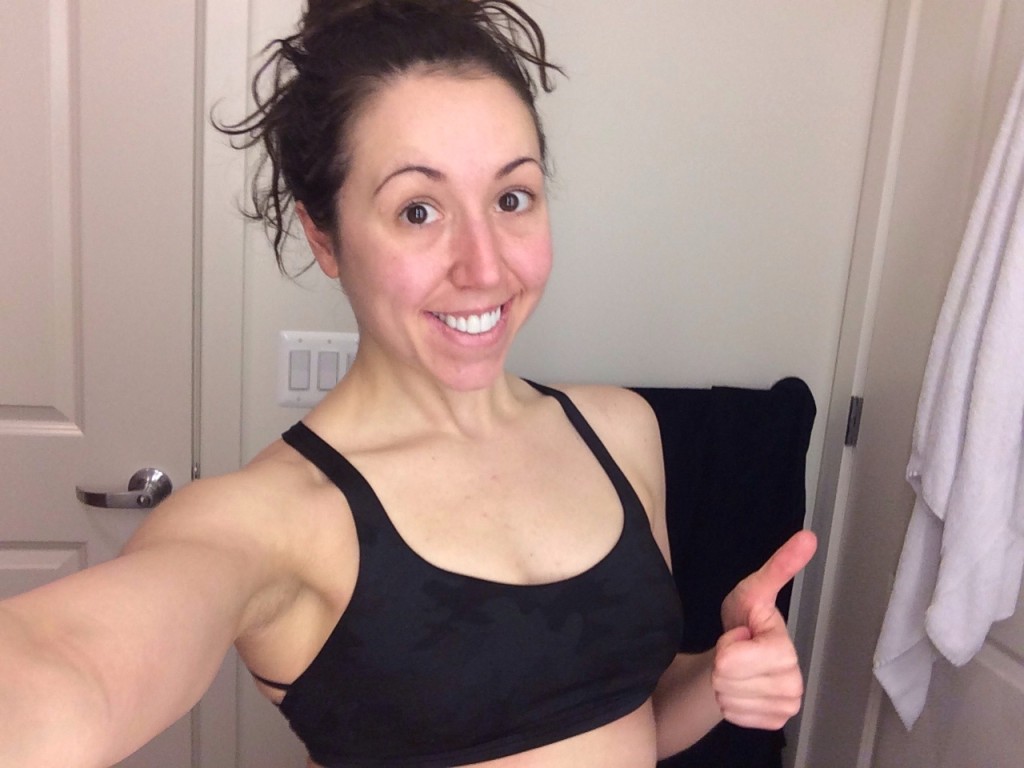 I also noticed I do thumbs up WAYYYYY too much… let me share. These are just from ONE DAY!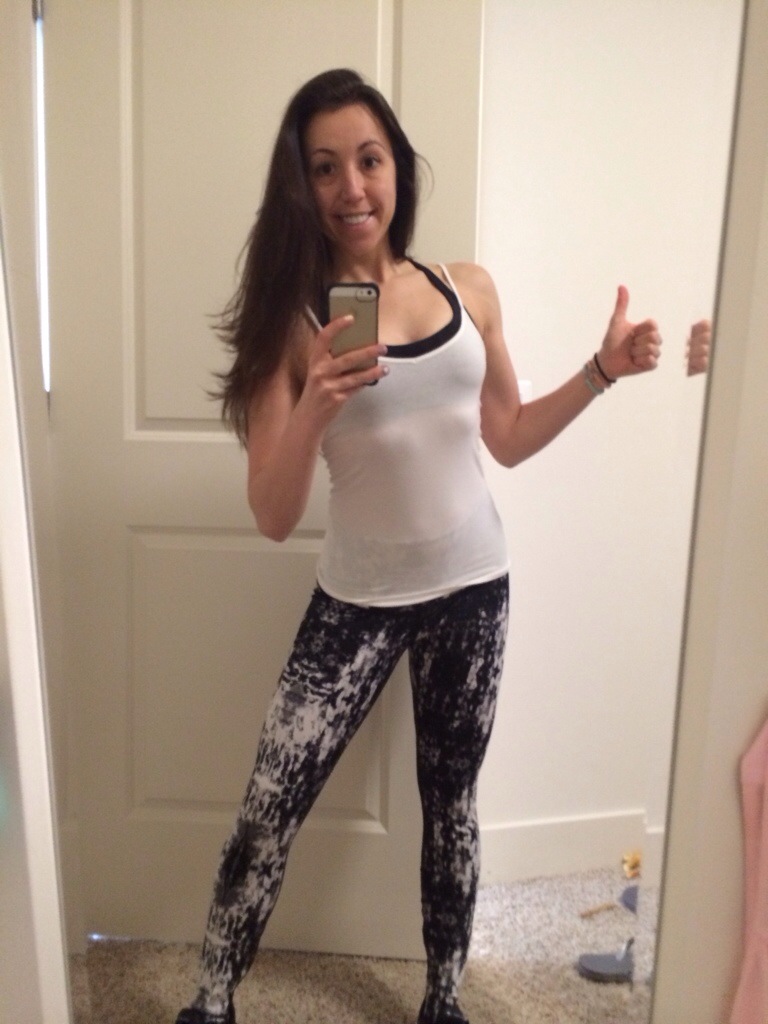 After finding my Ray Bans.
I'll just call it a signature and go with it 😉
So what else did I do? Well lots of work on my e-book, I'm almost finished! Phew. Mary and I also had a face off via text.
Things got serious when I pulled the pups into it.
Oh my little girl! I'm going to miss her oh so much, but I told her Mommy (mami- how I say it to her) always comes back and she's going to have so much fun at G-Mama and Pop Pops!
I held her a lot this weekend 🙂
So mostly a picture post for today, since I have a lot going on in our home. Do you guys have plans for the summer? Trips planned? Let me hear 'em!
Have a great Monday 🙂
XOXO With a Cherry On Top,
-Minnie