Armed and Dangerous with a Rose
Okay, first thing is first. THE BACHELOR IS BACK! Minnie is in 7th heaven. Especially because it's dreamy, easy on the eyes, golden God Sean. I loved him on Emily's season and thought he was too good for her anyway.
If you didn't watch it yet, don't worry, no spoilers here. I just think all those girls can go home now because I am clearly perfect for him 😉
So yes Sean, I WILL ACCEPT THIS ROSE! @—+-+– (supposed to be a rose?)
G-Mama and I text back and forth dishing out every second, and it's awesome!
Anyway, yesterday I had to go for my hospitals new employee orientation, blah! It wasn't that bad though. 8 hours goes by fast when you are used to 10-12 hour days. I had to dress up business professional which is a nice change for me because I am always in scrubs!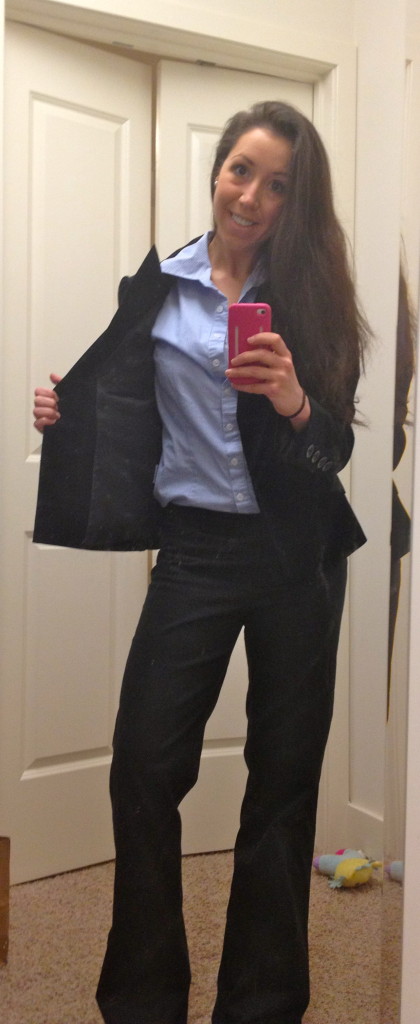 Luckily, I brought my own breakfast (greek yogurt and a homemade granola bar) because what they had was not very Skinny Minnie friendly nor clean
By mid morning I was trying my best to stay awake, coffee was gone from my thermos, and theirs was well… not good. I already put my stevia in it, so I downed it anyway because I refused to waste my stevia packets!
I had an old notebook with me and in the back was a list I had made in 2008 with my "life goals". To my surprise I have already achieved SEVEN of the thirteen on the list! It definitely made me smile and feel great. I'm only 27 and achieved more than half of my life goals. Here is what I had listed that I have completed:
Become a PA
Lose the weight
Be a good original cook
Have a really nice apartment or house
Get a dog (Yay Phoebe!)
Write something that matters to me and inspires people
Be the fittest I've ever been
I don't even remember making this list, nor do I remember writing about me being a good cook! Wow how things have changed… 🙂
Lunch time came and I brought one of my meal prepped lunches
The green is Spinach Pesto and is my recipe of the day! It's 100% clean of course and laying on top of spaghetti squash (another favorite of mine). Click the picture for the recipe.
I actually wish I would have skipped the turkey burger and just loaded up on more pesto because it has protein in it too!
Since I was done with orientation a little earlier than expected, I went straight to the gym and went into full on BEAST mode! It was arm day and man was I on fire. I started with 22 minutes on the stairmaster and then hit arms full force. This will look like A LOT, and it is, but didn't feel like it at all! To get it all done and to keep my heart rate up I didn't take any breaks. Just went from exercise to exercise (mixing in different ones in between sets like the other day). I'm going to color code to show you how you alternate between exercises with no breaks to get this done in a shorter amount of time. So deep breaths…
Tricep overhead extension

using 22 lb plate, 12 reps x 3 sets

Mini or "Minnie" bicep curls

using 22 lb plate, 12 reps x 3 sets

Skull crushers

with a 30 lb bar (lay down, elbows narrow, bring bar back to forehead and back up to ceiling), 10 reps x 4 sets

Tricep press

with 30 lb bar (lay down, elbows narrow, bring bar down to ribcage and back up to ceiling), 10 reps x 4 sets

Bicep pushaways

using 30 lb bar (hold bar like you are mid way in a bicep curl and push the bar up and away from your body- at a 45 degree angle, and back in), 12 reps x 4 sets

Tricep overhead diagonal extensions

using a 12 lb dumbbell (standing with weight up to ceiling, bring the arm with the weight down to the opposite shoulder blade and back up), 10 reps x 3 sets

Forearm curls

with 12 lb dumbbells (hold weights down by side, elbows in narrow, lift the weights to mid level using only your forearms to lift, palms facing down), 10 reps x 3 sets

Tricep pushbacks

using 15 lb kettle bells (standing, push the kettle bells toward outward towards your bottom and back in, it's a very small movement), 15 reps x 3 sets

Bicep curls

using 15 lb kettle bells, 12 reps x 3 sets

Single arm cable bicep curls,

20 lbs 10 reps x 2 sets each arm

Single arm cable tricep kickbacks,

15 lbs 10 reps x 2 sets each arm

Hammer curls,

17.5 lb dumbbells, 12 reps x 3 sets

Side bends

using a 30 lb kettle bell, 15 reps x 2 sets each side

Tricep Dips

using a bench, 12 reps x 4 sets

Standing ab twists/rotations

holding a 25 lb kettle bell, 20 reps x 4 sets
Same colored exercises, you go back and forth between these to feel the burn!
WOW! Do your arms hurt yet? Mine are going to be super sore later!
But it will pay off I promise!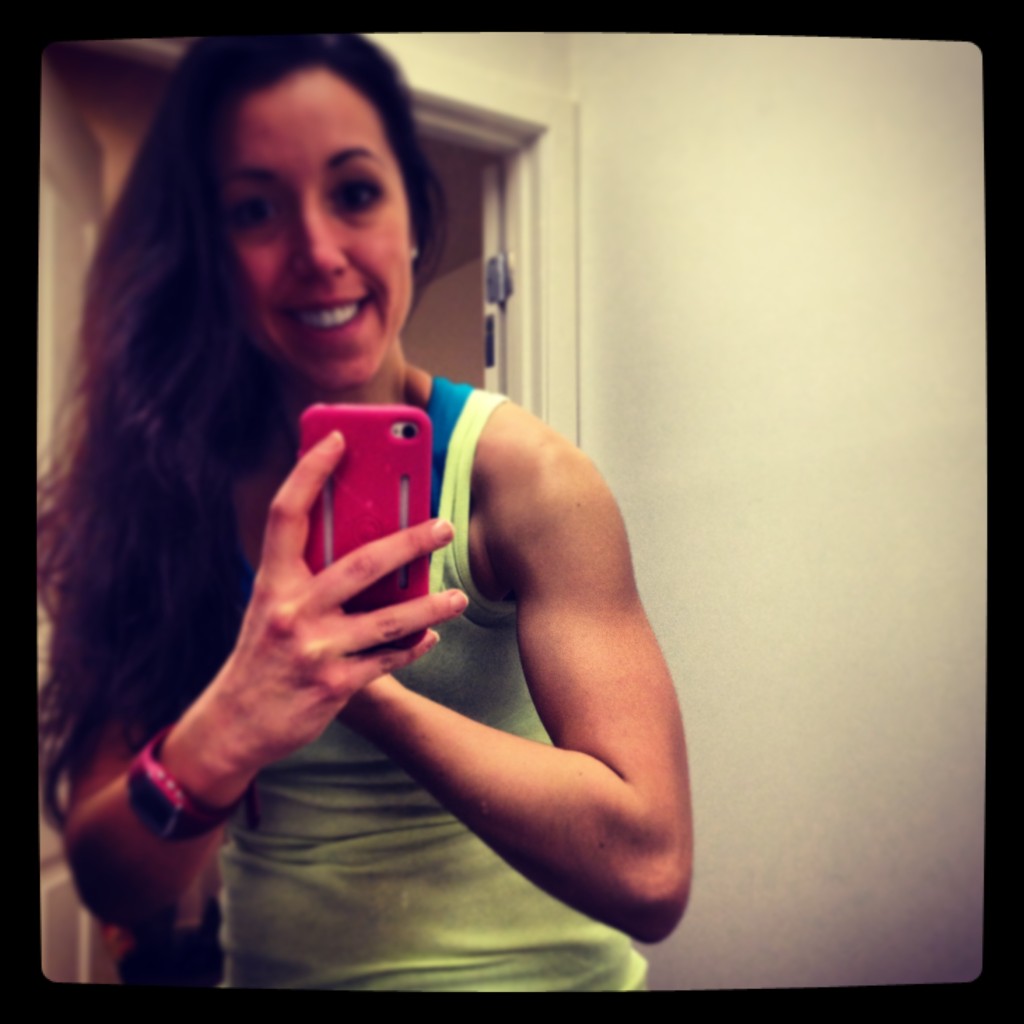 I felt so amazing when I was leaving the gym. I was in the best mood ever! It was a sense of euphoria that I have never felt before. I definitely released a lot of endorphins during that workout!
For dinner I actually upped my calorie intake because I had worked out so hard and I know tomorrow is going to be a long day at work. Still all 100% clean 🙂
Phoebe and I played a little too
The real work week begins now! Ready to learn more! 🙂
Oh, and I hope I can move around by the end of the day and make it to the gym, gotta keep this up…
XOXO With a Cherry On Top,
-Sean's future wife… Errr… Minnie 😉