Workin' for the Burn
Boy was yesterday a super long day! In retrospect, it went pretty fast, but I was working on 2 hours of sleep so my body was hating me.
I get up at 430am to go into work at 6am. Well from 6am till the time I left at about 530pm, I literally ran all over the hospital, up and down steps, ALL DAY LONG! 11 and a half hours. Okay well I did sit for a little bit to inhale lunch and some other computer stuff, but thank goodness I am in good shape!
Theres no way I was going to make it to the gym. I bet just doing that all day, I burned probably 1000 plus calories, and I'm serious. I plan on doing a little test soon and wearing my heart rate monitor all day on a super busy day, just to see what I burn!
After the day was up I thought, GYM? Who needs the gym! I have my own personal stair master at work, and the halls are my treadmill. If you don't have a super active job like this, I do recommend you take the stairs when you can, and if it's daylight when you come and go, park further away. If it's night, don't do that, be safe please 🙂
I walked in and wanted to collapse and nap, my jammies were on in about 2.2 seconds!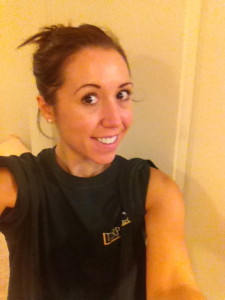 Phoebe clearly was not letting that happen. While I was busting my bum, she was sleeping all day, so she wanted to run around and play. I even tried getting her to nap in my big recliner with me, putting a fluffy pillow for her to lay on with a chewy, while I covered my eyes with a big thick blanket. She chewed a little bit, then the next thing I know she swats her paw at my face and rips the blanket off my eyes. THAT BRAT! But how could I possibly be mad at her? She just missed her mama who was gone all day long! 🙂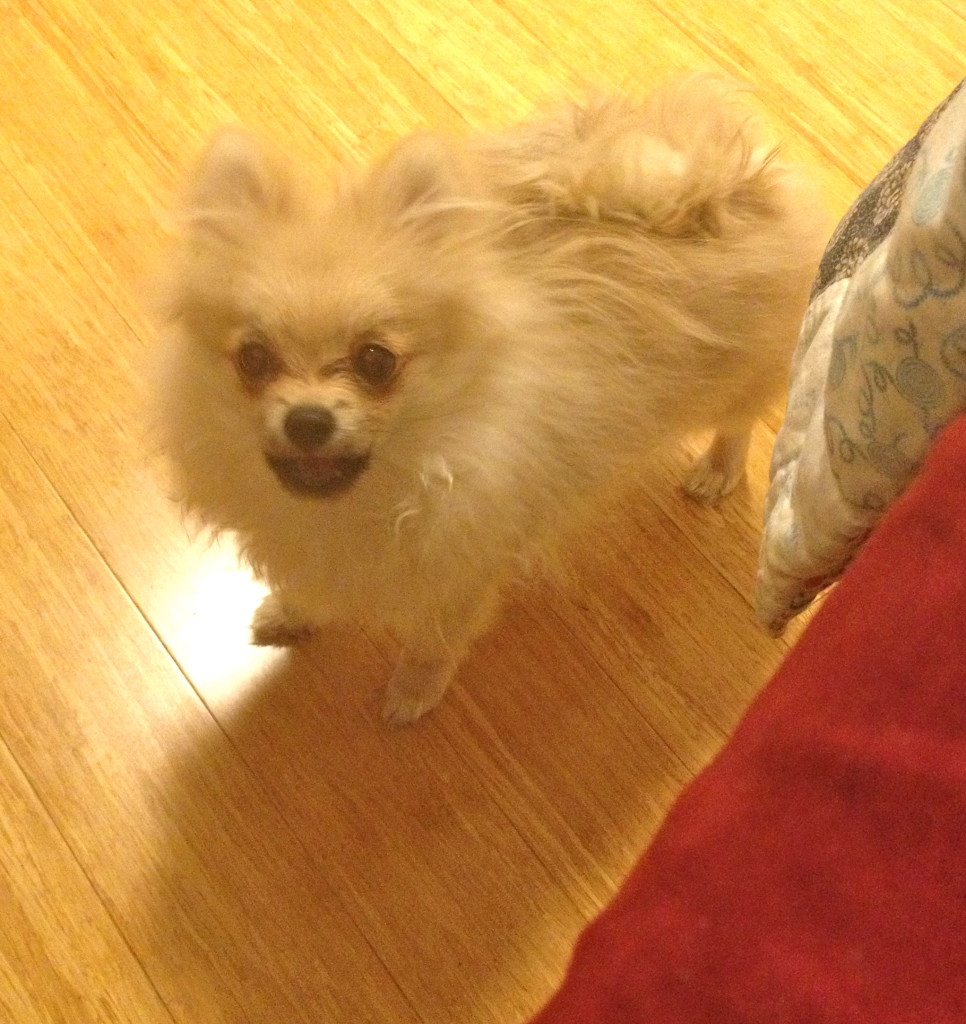 Yesterday I talked about my love of the Bachelor, well this is a love of TV in general of course. I have been so excited for the second week of January to begin so all the good shows come back! G-Mama and I are probably the only people alive that hate the Christmas holiday because all of our shows are taken off or are repeats.
Are you watching the Biggest Loser? I am! Well duh…Jillian Michaels is back and buff as ever! I've watched every season and the last couple were a little iffy. I think they cram it down our throats too much, but it's been off for a year and I love it again!
It's a great motivational show, but I have mixed feelings about it actually. These people workout for 8-10 hours a day and do not replenish their calories correctly. They almost never keep it off because it's such a drastic rapid loss that is not realistic. Not too safe for the body. They usually end up gaining it back and more. Plus, people that do not exercise get this warped idea that they will too lose 37 pounds in the first week, and when they don't they become discouraged and quit. So yes this is fun for a little inspiration to get your bum off the couch, but don't compare yourself to these people!
I actually like watching this show with a snack in hand… is that bad?
So anyway, I spent my couple hours fighting the battle of my eyelids and catching up on my DVR. Honey Boo Boo included! Hey you know you watch it too, or it wouldn't be everywhere!
Oh and of course I had a delicious dinner! I had some brussels sprouts in my fridge, and decided to marinade them in my strawberry balsamic vinaigrette and then roast them. Yum!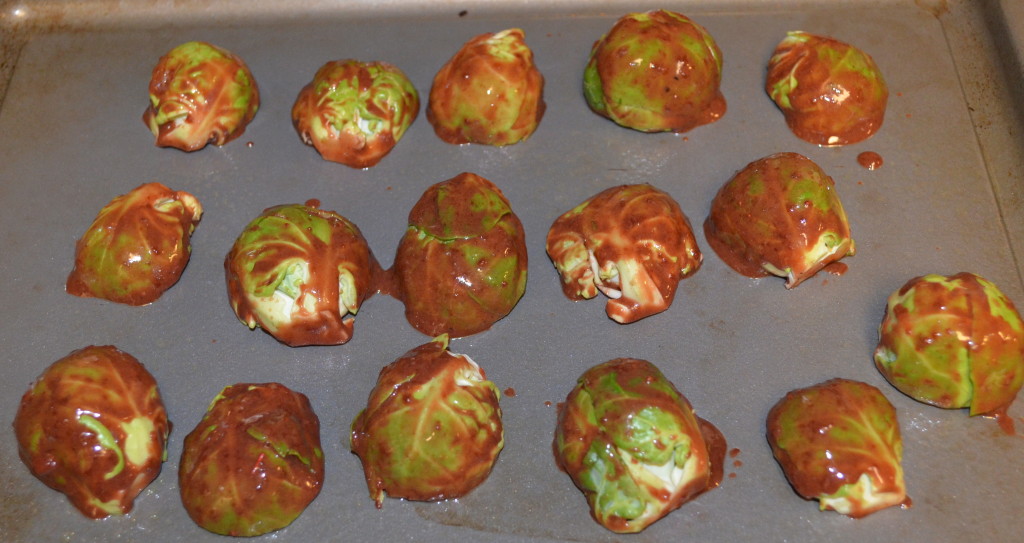 Well tomorrow is another long day for me. Sorry no recipe today! I have a few "stored away", but just don't have the energy to type it all up. Blogging is another full time job sometimes! Although I do love it.
Hopefully I'll make it to the gym after work, even if it is for a little short session (oh and yes my arms are killing me from the other day!)
Wednesday- half way there! 🙂
Guess who is living for weekends now? 😉
XOXO With a Cherry On Top,
-Minnie