Strawberry Balsamic Vinaigrette
Salads! Thought of as the only healthy food, right? Not always. At work the other day when I told people I eat clean, someone said oh so you eat a lot of salads then right? WRONG! Plenty to eat without a big huge bowl of iceberg in front of you at all times.
Although, I still do love salads. I love the crispness, the crunchiness, and the endless amounts of ingredients you can put into one. As long as you load them up with veggies and stay away from the extras like cheese, bacon, candied nuts, tortilla strips, and the dreaded buttered bread that will often come with it at a restaurant, you can keep it healthy. That is until you pour that huge thing of fatty ranch dressing on the top!
Even the salad dressings that are "low fat" "fat free" and "light" are loaded with chemicals, preservatives, and tons of sodium! Check that label again in the produce aisle when you buy that healthy vinaigrette. I guarantee you won't be able to find one without a preservative in it. Trust me I looked 😉
To solve this problemo, I made my own vinaigrette and it is so simple, yet delicious. It goes great on any type of salad. You can even marinade your chicken or other protein in it. So try this one out.
For this recipe you will need:
-1 1/2 cup of frozen strawberries
-3/4 cup of balsamic vinegar
-1/4 cup of extra virgin olive oil
-lime juice freshly squeezed (I used half a lime)
-1 teaspoon of marjoram
-pepper to taste
You will need your food processor or a blender for this one (one day I will buy that Vitamix! Best blender on the planet)
I like to pulse my strawberries a little bit first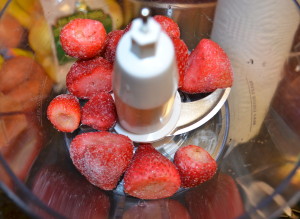 Measure out your oil and balsamic and add to the strawberries
Blend some
And add the fresh squeezed lime juice
Next add your marjoram (this has a citrus aroma to it) and some pepper
One more pulse, and you end up with a luscious, smooth, fruity vinaigrette!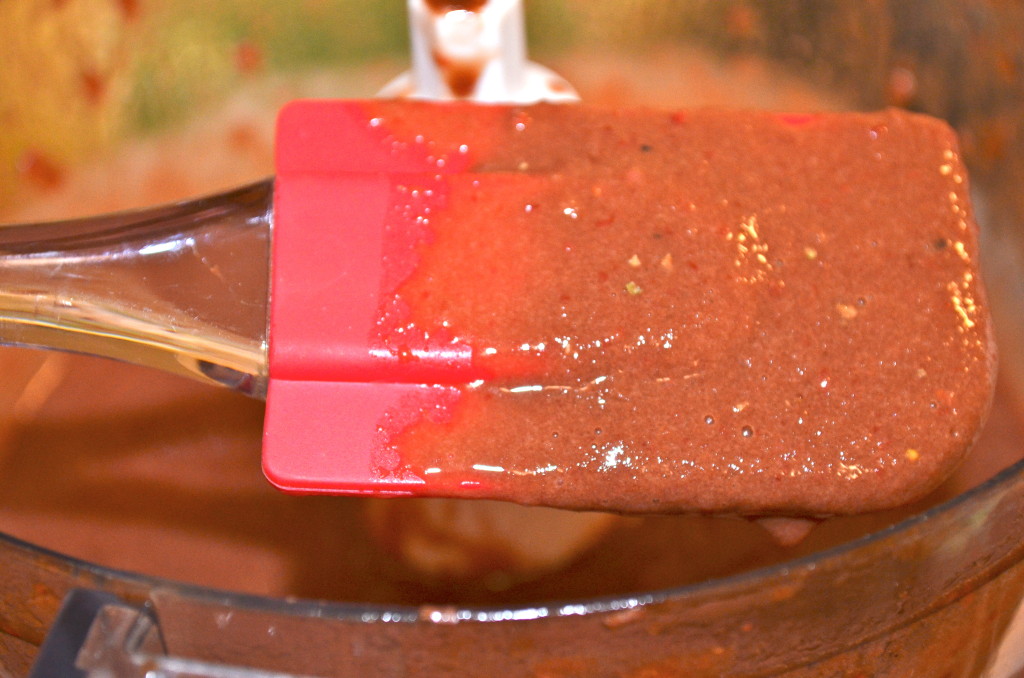 I put mine in a tumbler cup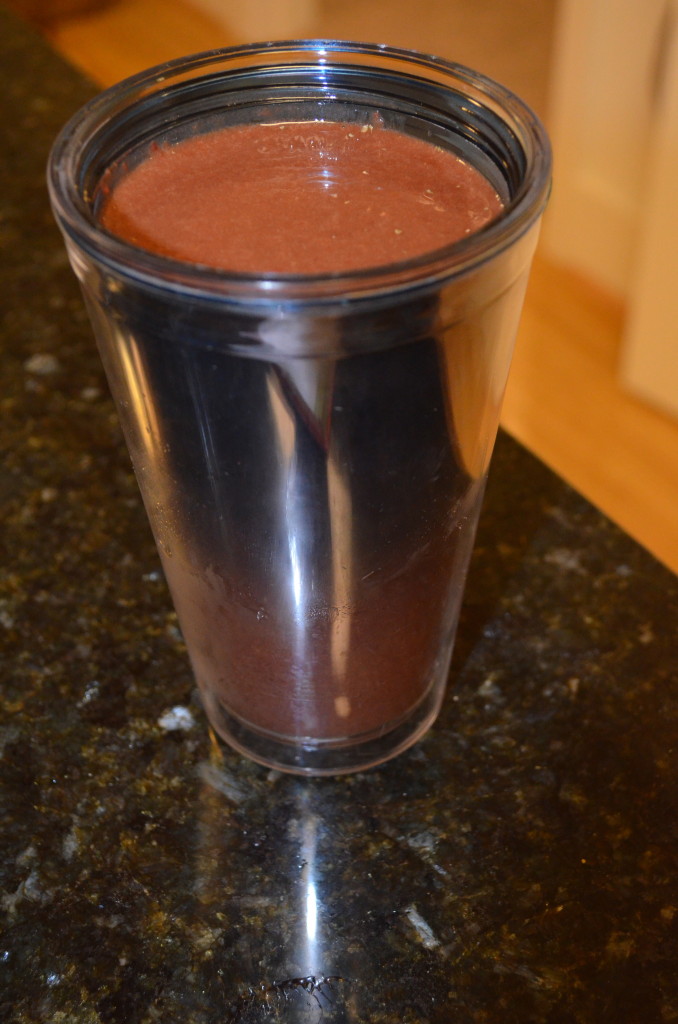 You might want to label this guy in the fridge so someone doesn't drink it by mistake!
For my lid, I used the tumbler top and then taped a piece of tinfoil over the hole to prevent spilling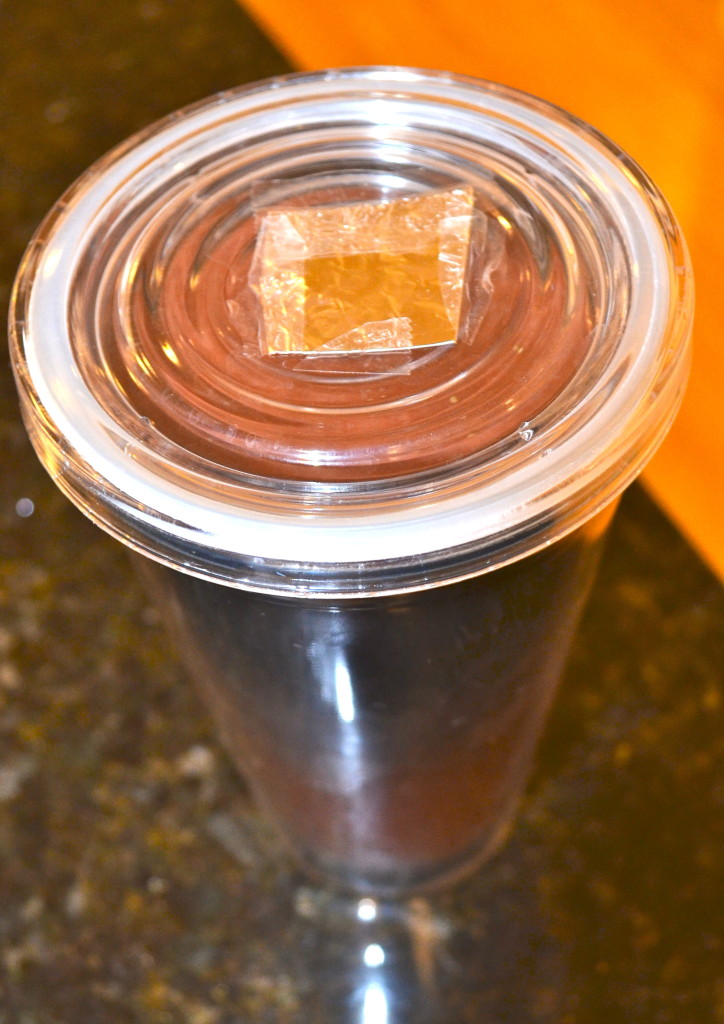 Top on your salad and enjoy a 100% clean, preservative free vinaigrette!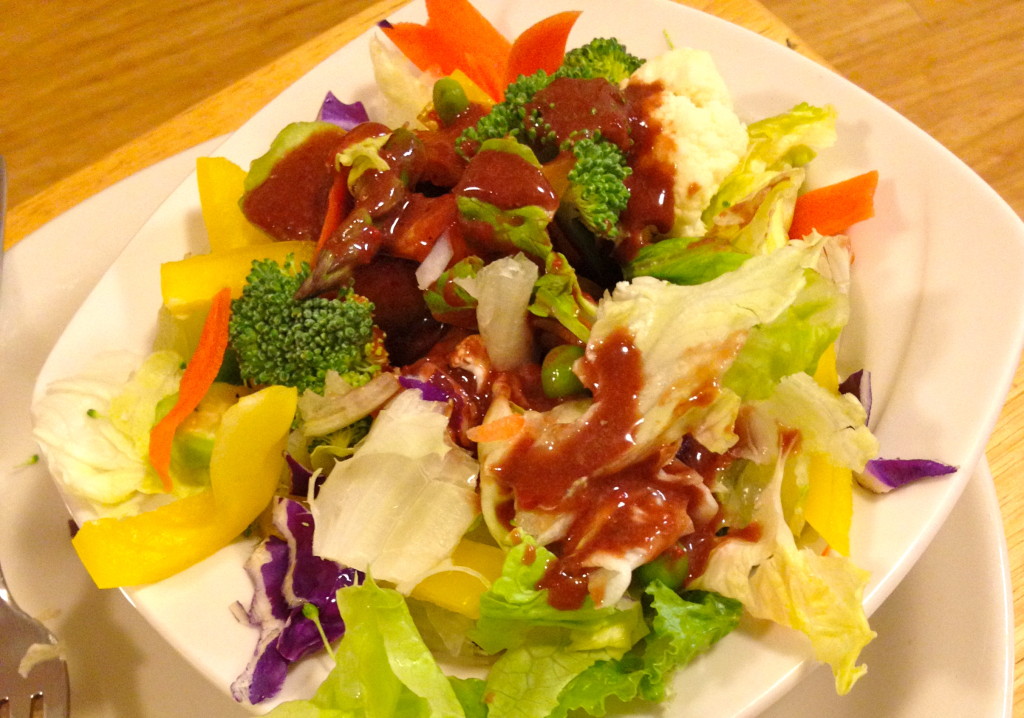 The combination of strawberries and balsamic is wonderful. In fancy restaurants you will often see this on the dessert menu! Just fantastic
Oh and why are you going to make your own vinaigrette from now on? Because 2 Tablespoons of this little gem is ONLY 2.3 grams of fat and 30 calories! WOW!!!
Happy eating…
XOXO With a Cherry On Top,
-Minnie