Lazy Recovery Day
Yesterday I had a super lazy day. My body is a little run down from working hard and lack of sleep. So pretty much all day I lounged and slept! I didn't get to sleep in as late as I wanted to, a little pup woke me crying 😉
After coffee, I had a BIG breakfast that included a banana and this overnight power oatmeal:
A protein shake was followed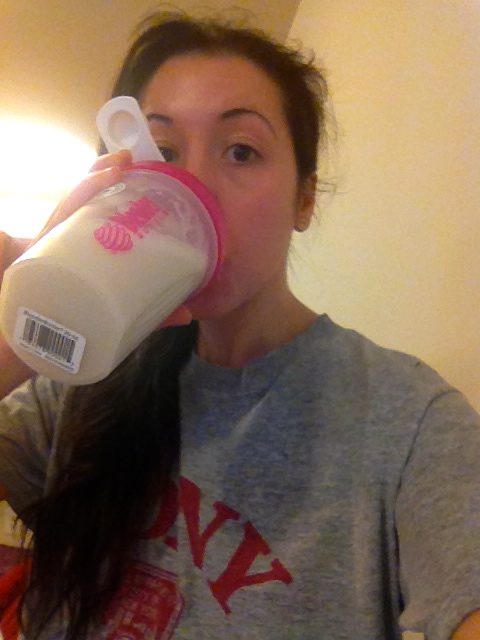 After going to the bank and depositing that glorious check, Phoebs and I headed to G-Mama and Pop Pops. Phoebs and Shelbs attacked each other! So cute
I spent a good amount of time talking about work and catching up on things. I love talking to my parents. I'm very fortunate that they care about me so much and they are over the moon proud of everything I do. I'm definitely very lucky! I cannot imagine not being close to them. A lot of people I know don't even talk to their parents, it makes me sad. I enjoy the time I spend with them and wouldn't change it for anything in the world 🙂
For lunch I snacked on this: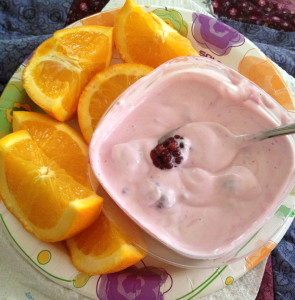 And ended up taking an extended nap! The plan was to close my eyes for 45 minutes and then go to the grocery store, but I ended up sleeping 2 hours! G-Mama didn't wake me, she knows I have long days at work and Minnie needs sleep. Such a good mama 🙂
At home I made a delicious clean dinner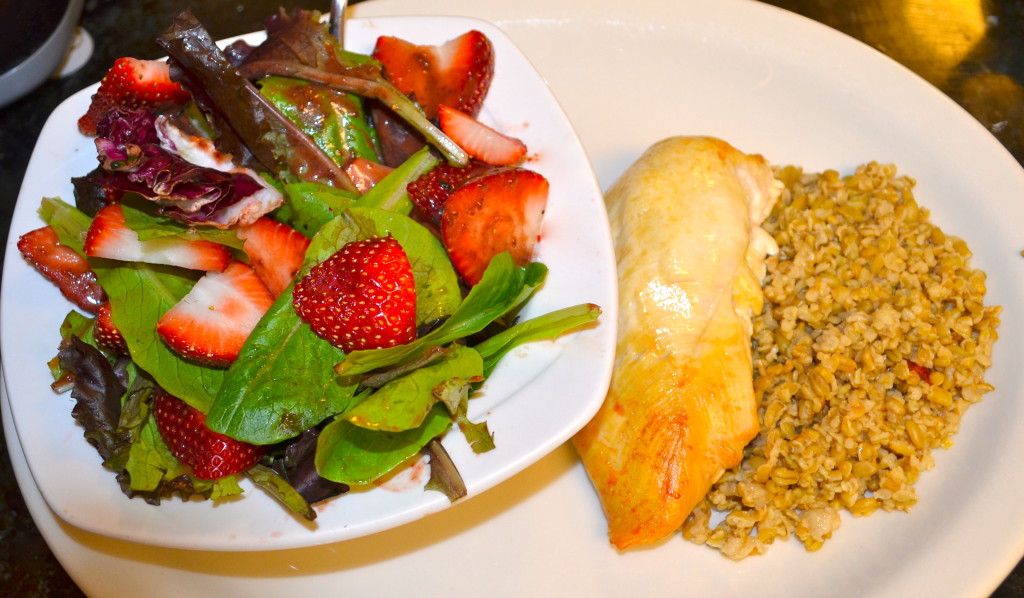 If you've never had freekah before I highly suggest it. I like it better than brown rice or quinoa. It's green wheat and roasted so it has a very sweet flavor to it, but nutty at the same time. Freekah is loaded with protein, and has 4 times the amount of fiber than other grains out there. It also has a low glycemic index so it is a great food for managing and fighting diabetes! You can find it in organic markets or health food stores 🙂
I also made a new recipe for snacking during the week, Spicy Clean Hummus— Click!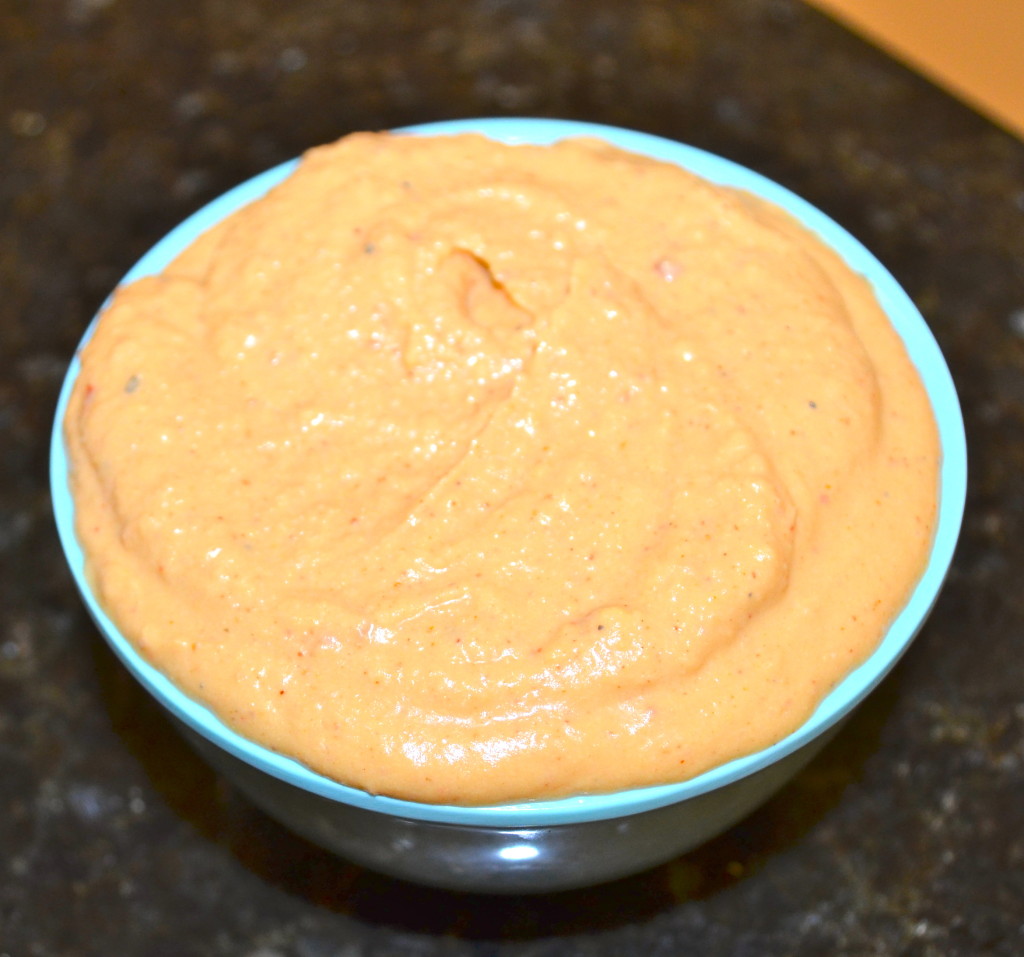 I love the color! Reminds me of the store bought hummus I would always buy, but this is clean 🙂
Speaking of clean, I've done a pretty good job of cleaning out my DVR from the week. I'm so tired when I get home, that I don't watch my shows (except Ellen- that's a must!), so everything is being watched this weekend. Don't you just love TV? I do!
Later on that night I caught Phoebs chasing her tail again… she keeps getting fluffier by the day! Yay to her adult coat coming in
I also am excited because I finally purchased a tripod for my camera. It was fairly cheap on Amazon, only like 23 bucks. So hopefully soon I will be able to take pictures of the most popular exercises I do and post them instead of trying to describe them over and over! 🙂
Today I have a busy day ahead of me with lots of errands and grocery stops. I need to go to at least 2 different stores to get everything I need for the week! Gym time is much needed after my day of rest, so it'll be time to plow through some leg work! I also need to finish some chores around the apartment and finally give Miss Buffay that bath.
Come back for more and keep sending those e-mails! I love it!
XOXO With a Cherry On Top,
-Minnie
P.S. Follow my boards on Pinterest! I have all my recipes up there that link to here, and some other things that inspire me.