Spicy Hummus
I've said time and time again that hummus is one of my favorite foods. I've gone to multiple stores looking at different brands, and they all have preservatives! What is a skinny minnie to do?
Well, make my own of course!
Watch out when you buy chick peas. Some of them have a preservative in the can. I finally found some in Whole Foods that were just the chickpeas and water 🙂
This recipe features Tahini. This is roasted sesame seeds made into a paste. It's a hummus essential! Gives it a creamy texture and great flavor. Watch your intake of tahini if you use it for anything else. It's pretty high in fat, but if you use a Tablespoon here or there it's okay! Plus sesame seeds are good for you. This recipe I only use 2 and a half tablespoons for the whole huge thing of hummus!
I like my hummus super spicy, but if you like yours with less of a kick, cut back on the chiles or the hot sauce!
For this recipe you will need:
-25 oz can of chick peas
-1/2 cup of water
-2 1/2 Tablespoons of Tahini
-1/2 cup of Cholula hot sauce
-1 Tablespoon of paprika
-4 to 6 small dried chiles (seeds left in for extra spice)
-pepper to taste
Start by draining your chickpeas and adding to the food processor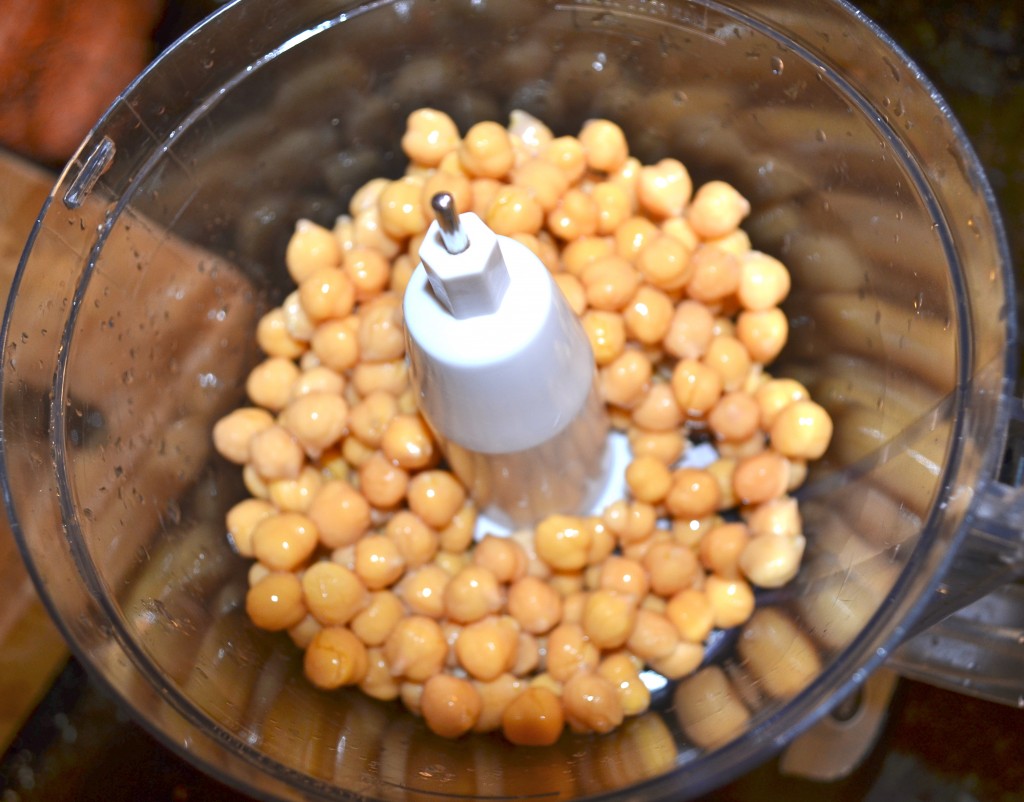 Blend a little and then add the water, it will help to move the process along faster. Otherwise the chickpeas will be way too thick!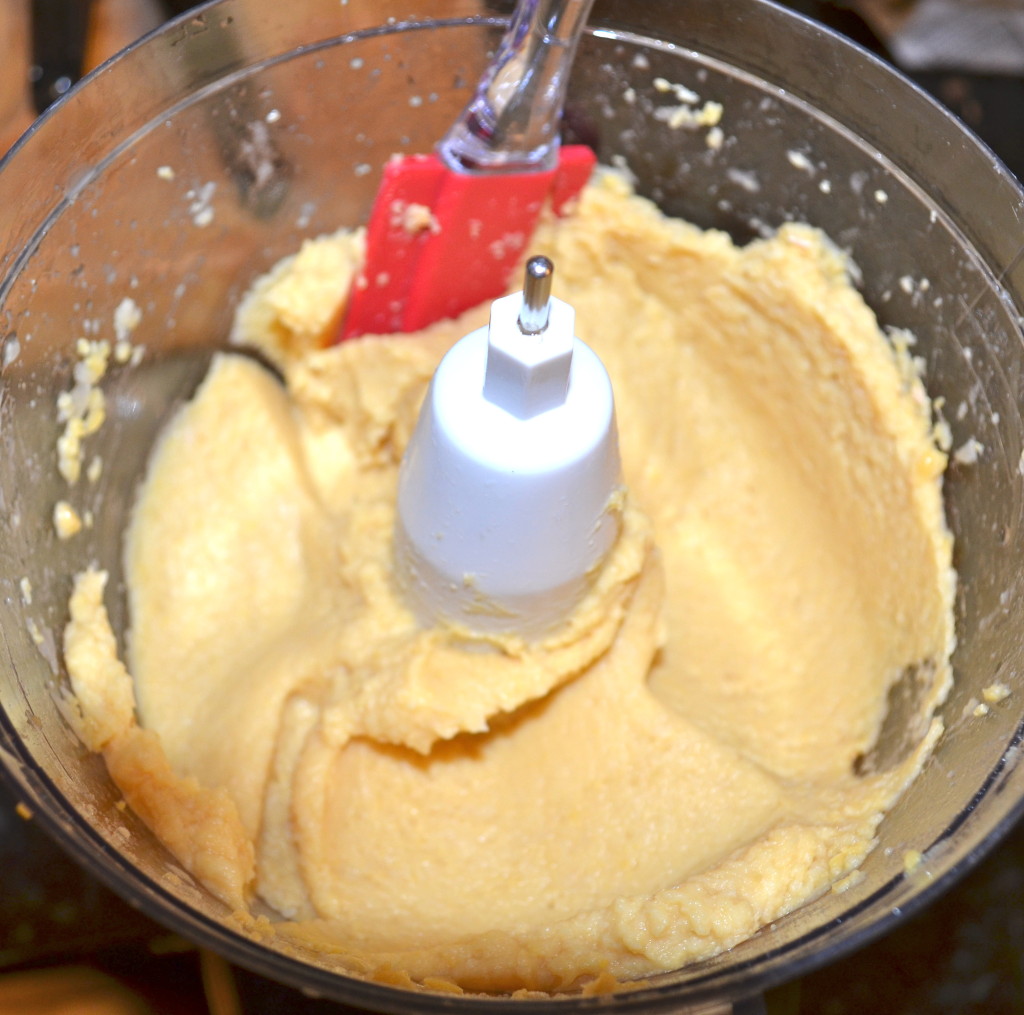 Now add the tahini
And the hot sauce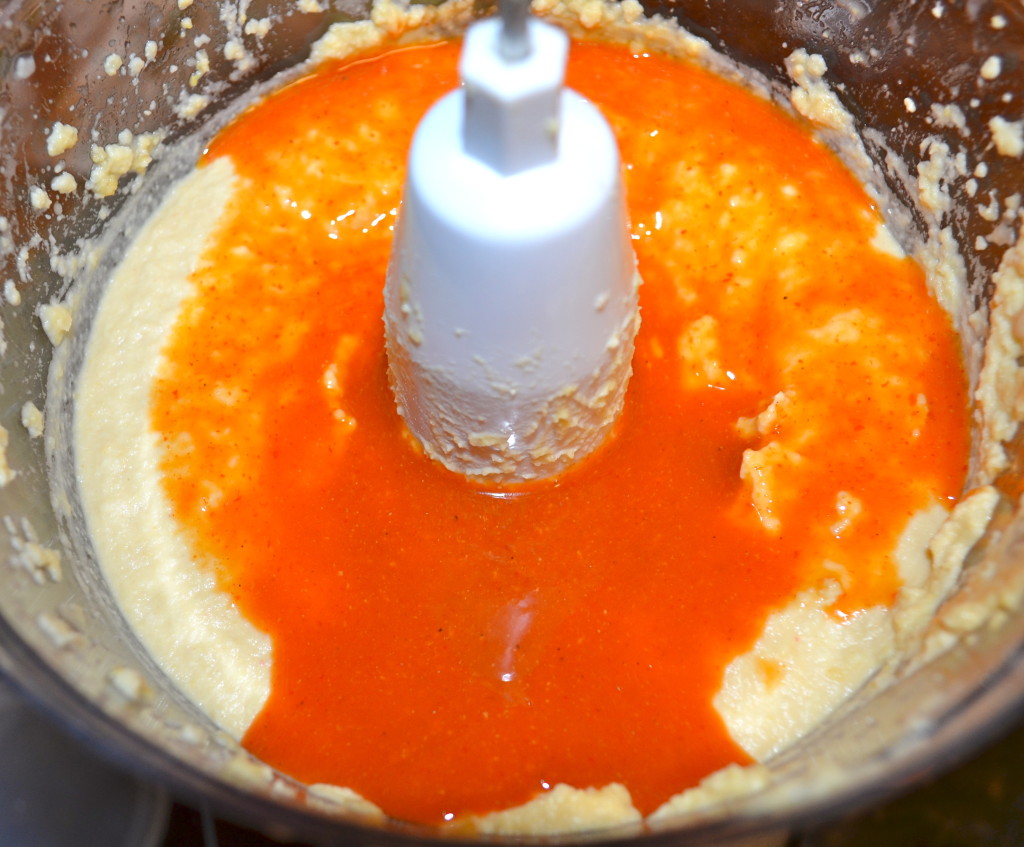 Blend, and add those dried chiles! I ended up adding 2 more for extra spice. If you can't find these (Whole Foods), you can use dried chili powder instead. I recommend about 1/2 Tablespoon or more.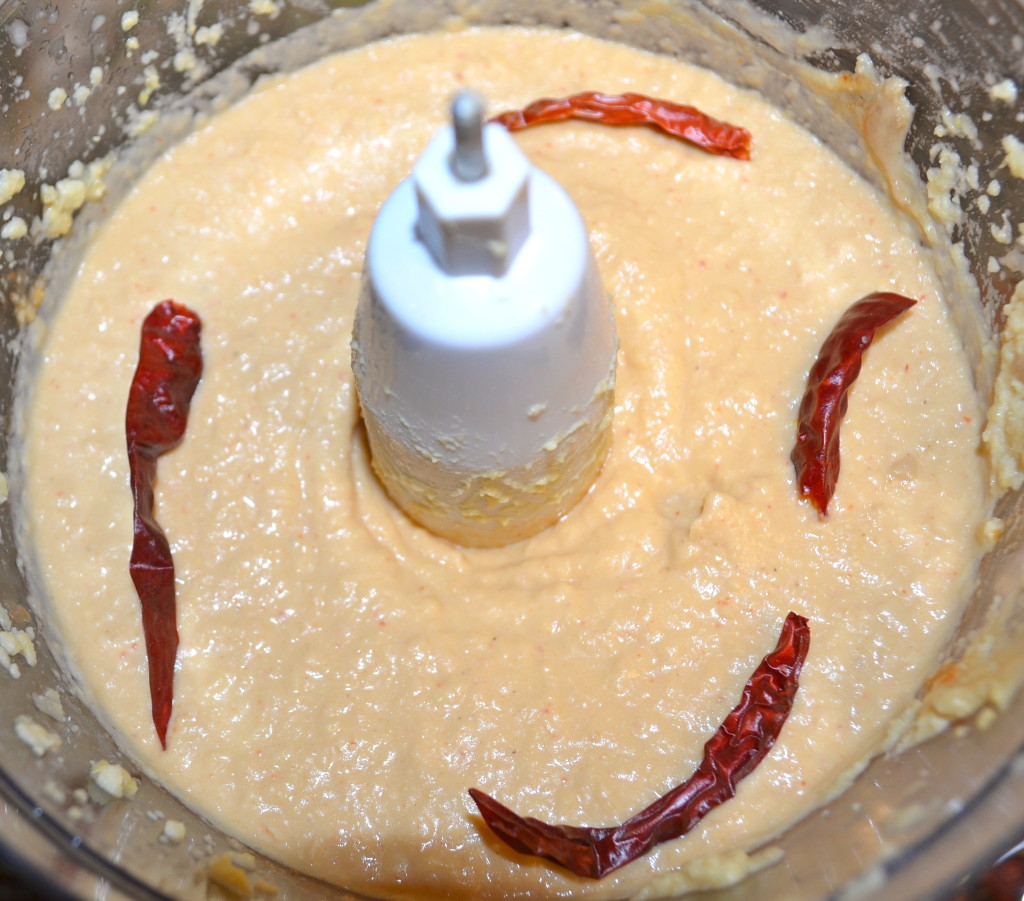 Blend again and add your paprika and pepper!
One more spin 🙂
Serve this baby up in a cute little bowl 🙂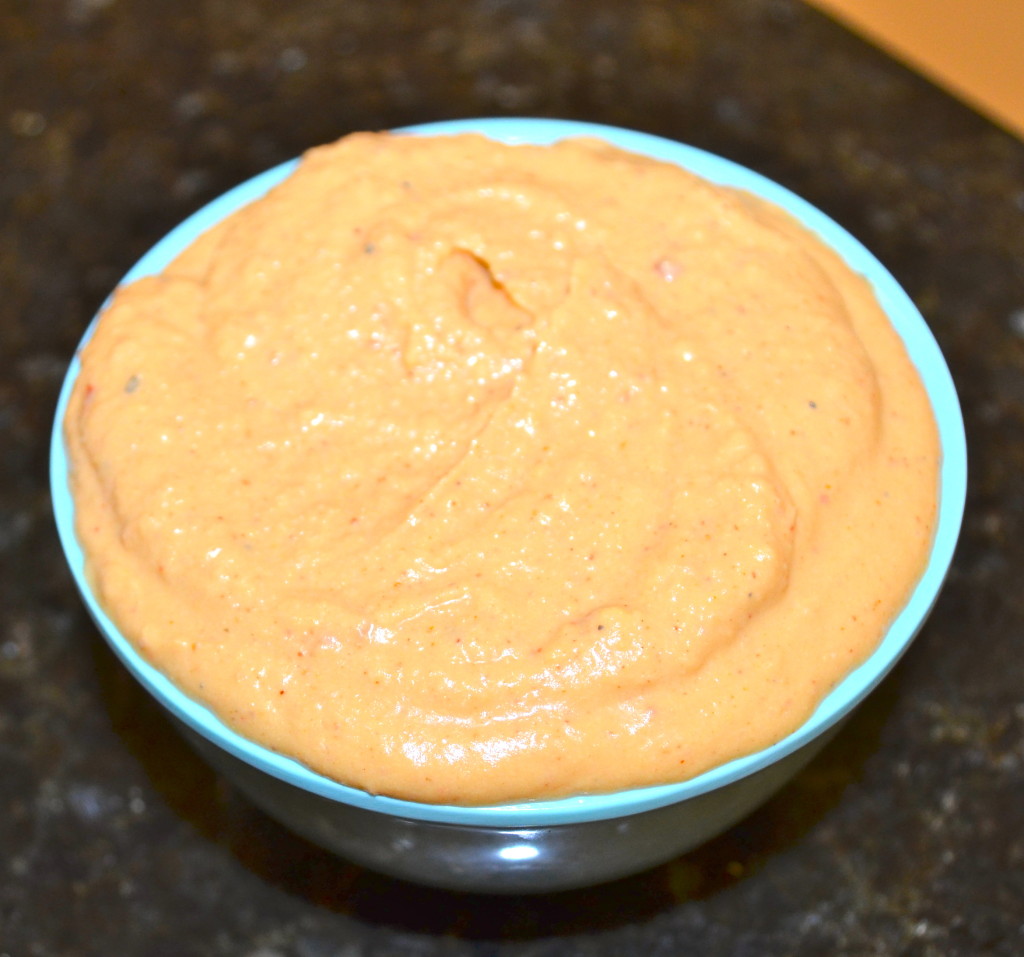 I like my hummus with carrots!
Obviously I didn't eat this whole thing, and this was just about 1/3 of the batch. It makes about 10-12 servings!
If we go by 10 servings (hey I like quantity) here's the nutritional info: 108 calories, 2.8 grams of fat, 24 grams of carbs, and 4.2 grams of protein. Good for you and low cal! SO EAT UP!
Hummus isn't just for dipping. I put it in salads instead of dressings, slather some in a wrap instead of mayo or mustard, and even put it on ezekiel toast sometimes! Perfect little snack! And great for when you are missing out on condiments that can be loaded with sugars.
Happy eating…
XOXO With a Cherry On Top,
-Minnie