Coconut Berry Protein Muffins
I am always looking for ways to add protein to my diet! Since I have increased my protein intake by so much, I have stayed very lean and added a lot of muscle. It makes a HUGE difference believe me!
I was scrounging around in my cabinet again (this is often where all my recipes come from!) It's not hard to make these recipes up! What needs to be used in the fridge? What have I had sitting in the cabinet forever? What am I in the mood for? I usually go from there.
So a few days ago I bought a huge thing of strawberries. As you can see from my posts the past couple of days, they were strawberry heavy! I still needed to use the rest of them, and I had some ripe bananas I needed to use as well. I thought I'd use my new protein powder that's strawberry flavored and make a nice muffin to start the morning off right!
While looking in the cabinet, I forgot I had bought some raw organic coconut shreds, so I wanted to use them too.
These muffins are so much better than grabbing one of those huge ones at a cafe or coffee shop that can be up to 1,000 calories! YIKES! Mine is only 83 CALORIES!
For this recipe you will need: 
-2 very ripe bananas
-1 cup of chopped strawberries
-1/3 cup of unsweetened vanilla almond milk
-1/2 cup of egg whites
-1 Tablespoon of coconut oil (melted)
-1 Tablespoon of fresh lemon juice
-1 cup of whole wheat flour
-1/2 cup of stevia in the raw
-1 large scoop of strawberry protein powder (I use Jay Robb brand)
-1/2 teaspoon of baking powder
-2 1/2 Tablespoons of organic raw coconut shreds
Start by preheating your oven to 350 degrees Fahrenheit
Mash up your bananas and add them to a mixing bowl, this will help bind things together!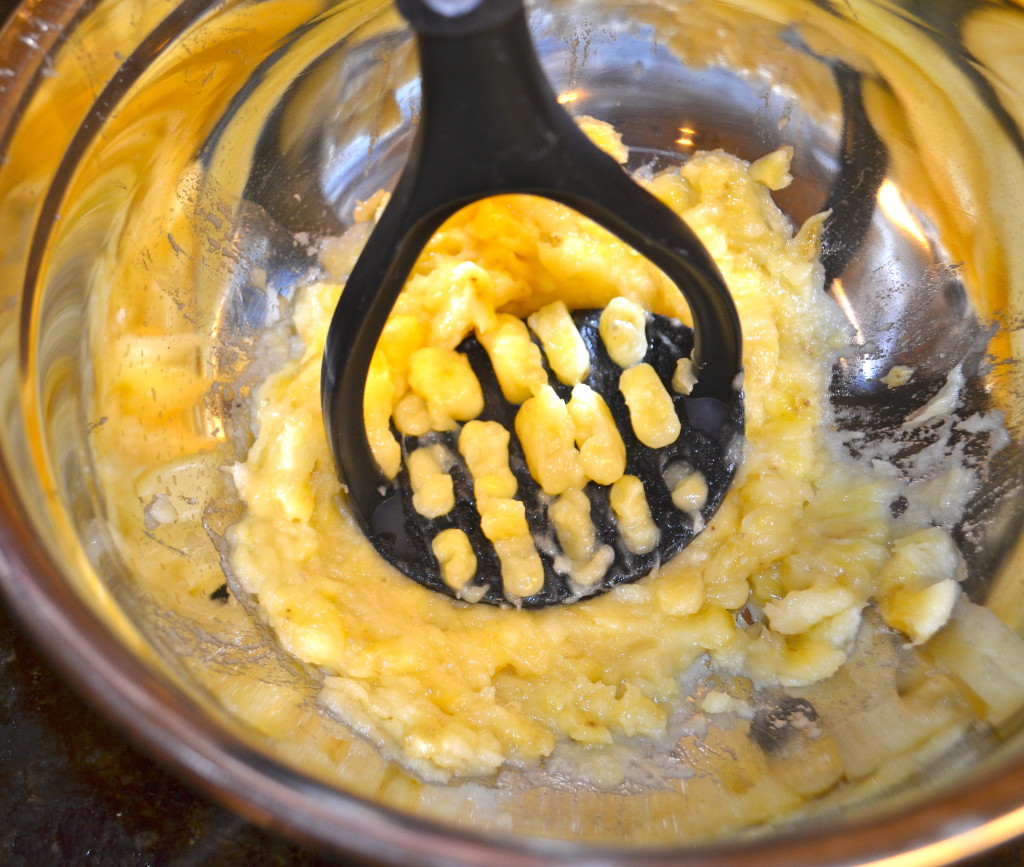 Add the wet ingredients: almond milk, lemon juice, egg whites, and melted coconut oil
In a separate bowl, gather your dry ingredients: flour, salt, stevia, baking powder, and protein powder
Now slowly add the dry ingredients to the wet and mix
Add your chopped strawberries and fold them in
Now the coconut shreds (fold again)
Fill your cupcake tin with liners
And now pour in the batter! About 3/4 of the way full
And put in the oven for 30 minutes 🙂
Taken them out at the 30 minute mark and let them cool on the counter top
Look up close!
When cooled, take one out and enjoy! 🙂
ONE muffin is: 83 calories, 1.5 grams of fat, 10.5 carbs, 7 grams of protein
So yeah have 2!!!
(This recipe makes 12 muffins)
Happy eating…
XOXO With a Cherry On Top,
-Minnie