Skinny Minnie Meal Machine
I had the perfect little Saturday! I slept in and it was glorious, and Phoebe knew it had to be the weekend if it was light outside when we woke up.
She was so excited to go to G-Mamas. When Phoebe is super excited about something she makes this short little whimper (she always cries, but this one is particularly funny). It's like she wants to say something, but is so excited she can't get the words out.
After coffee, breakfast, and emails, she hopped in the bag and off we went!
When we got there Shelby and Phoebe attacked each other because they were so happy! I wish I would have recorded it. Shelbs really missed me too
G-Mama and I caught up on events and chatted about work while watching wedding shows! I also read some gossip mags 😉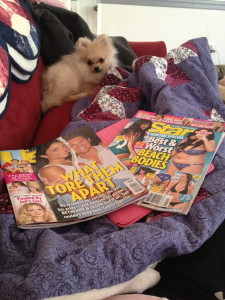 I had some greek yogurt with berries
And introduced G-Mama to edamame. It's like healthy candy! The fun is popping the pods 🙂
Then I went to the gym for leg day. Woot!
I started with a 5 min jog on the treadmill to warmup, then powered through an awesome leg workout:
Leg presses, 190 lbs-220lbs 12 reps x 4 sets
Calf presses, 180-220 lbs 15 reps x 4 sets
Leg curls 80 lbs 12 reps x 2 sets, then 100 lbs 8 reps x 2 sets (yikes!)
Leg extensions 80 lbs 12 reps x 2 sets, then 100 lbs 10 reps x 2 sets (wow!)
Squats using 44 lb bar 12 reps x 4 sets, 8 pulses at the end of each set
Plie squats 44 lb bar 15 reps x 2 sets, 10 pulses at the end of each set
Overhead squat 44 lb bar (lift bar straight up in air, super hard!), 10 reps x 3 sets
Alternating Lunges across the gym floor, 20 lunges x 4 sets
Hip abduction 15 lbs 12 reps x 2 sets, then 20 lbs 12 reps x 1 set
I finished with some MEGA deadlifts. Look at this weight! Could have gone more but didn't want to strain myself, especially because I have a big cardio session coming up!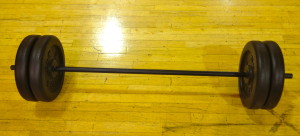 I did 10 reps, 4 sets
Quick planks and some mountain climbers, then a 25 minute arc trainer session!
Up until about 6 months ago, I would workout some days for 2-3 hours every single day. And I didn't see results! Now I work out an hour to an hour and a half and am the fittest I've ever been. The trick? LIFT HEAVY and not as much rests between sets. You burn more this way!
I stopped by the grocery store afterwards and was so excited I finally found some Ezekiel bread! All natural ingredients 🙂
At home I was a CLEAN EATS COOKING MACHINE! I made a total of 5 recipes last night in 2 and a half hours! I can't wait to show you guys all the great recipes. Let's start with my dinner from tonight!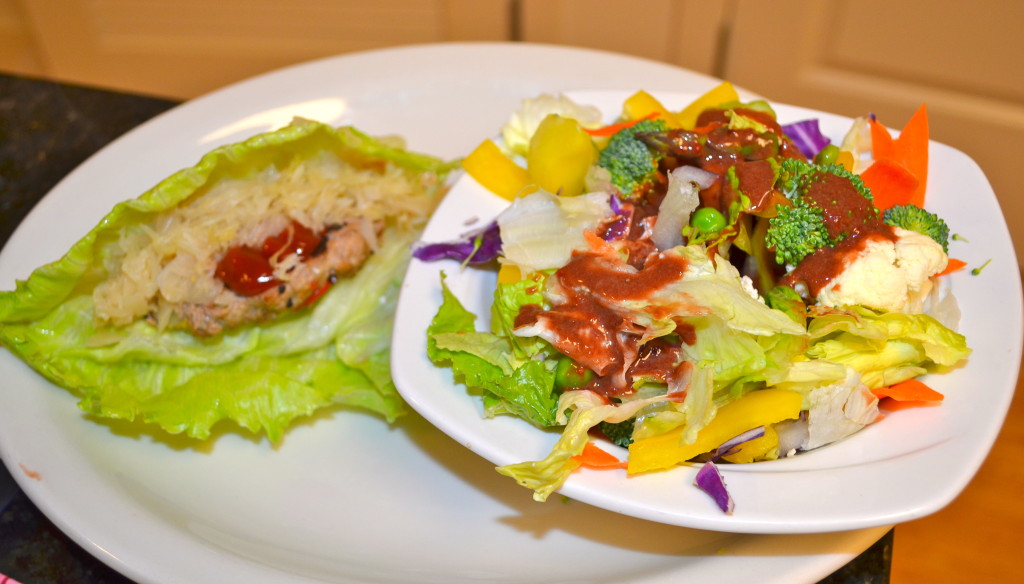 These Clean Eating Turkey Burgers are incredibly moist, yet have a spicy kick to them!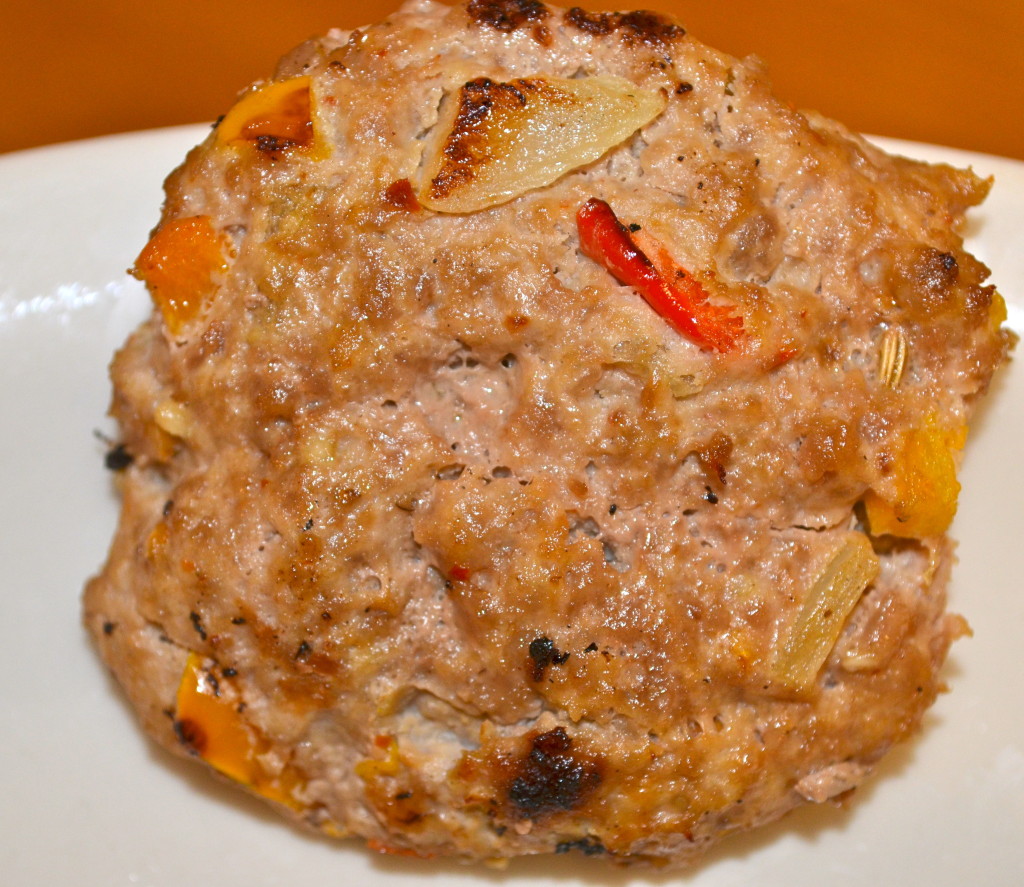 Click this picture of the burger for the recipe 🙂
I can't believe how much I was able to do in a few hours, and later today (Sunday) I plan on doing more and meal prepping for the week! Phoebe was an angel while I was cooking.
I cannot believe how easy this clean eating has been for me! I guess since I know how to cook now, I have come up with great things to eat rather than the same rice and chicken. PLUS it's doing wonders for my body already and it's only day 5! I have a lot of energy, I feel good, and I have already lost 2.2 lbs! Which is a big change for my frame. Pretty cool huh?
Tomorrow (my day off) I have to go to work for hospital orientation.. blah! It has to be done though. At least I can sleep in an extra 2 hours 🙂
Enjoy your Sunday!
XOXO With a Cherry On Top,
-Minnie