Clean Eats Turkey Burger
Turkey Burgers were probably the thing I missed most about being a vegetarian. I LOVE me a good turkey burger. If you know how to cook them correctly, they are better than real ground beef!
I buy the 93/7 meat, not the 99% fat free. The latter is too dry and I prefer a little fat in my turkey burger, plus it's good protein!
If you go to a restaurant, you have no idea what you are getting. I remember reading an article on turkey burgers; how they aren't always JUST turkey meat (mixed with other meats), are loaded with calories and fat, and sometimes are more unhealthy than the ground beef version. So make your own at home!
These turkey burgers are incredibly moist with a spicy after kick. They are also really good for you, let me know if you figure out how to eat only one 😉
Follow my instructions and you will have an incredible burger!
For this recipe you will need:
-1 1/4 lb of 93/7 lean ground turkey
-1/2 cup of plain greek yogurt
-1/3 cup diced white onion
-1/2 cup of petite sweet peppers (red, yellow, orange)
-1 Tablespoon of hot sauce
-1/2 Tablespoon of minced garlic
-1 teaspoon of fennel seeds
-1 teaspoon of red pepper flakes
-pepper to taste
Preheat your oven to 375 degrees Fahrenheit
Once your onion and peppers are prepped, add all ingredients to the bowl of ground turkey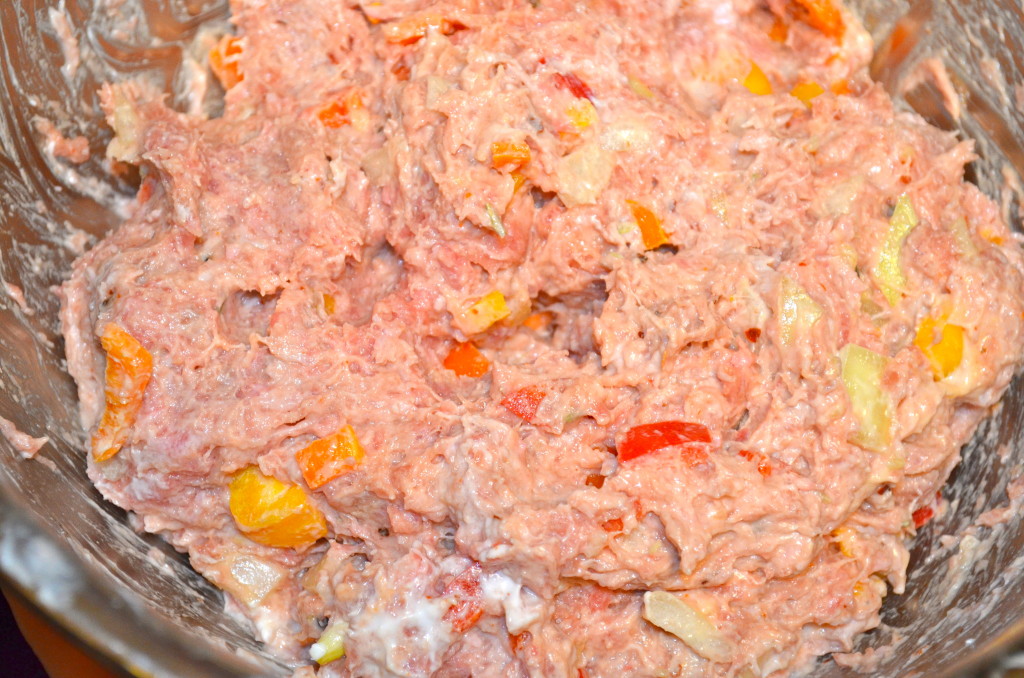 Make sure you wash your hands before touching anything else!
Line a baking sheet with tinfoil and spray with olive oil. Form your patties and place on the baking sheet. This will make about 10 patties
I bake these for 20 minutes and then take them out (the second secret to making them moist)
I then spray a pan with olive oil on top of the stove. Sear the burgers for 2 minutes on each side to finish cooking!
Then place them on a plate with paper towels to get the excess fat off again
You end up with a GORGEOUS turkey burger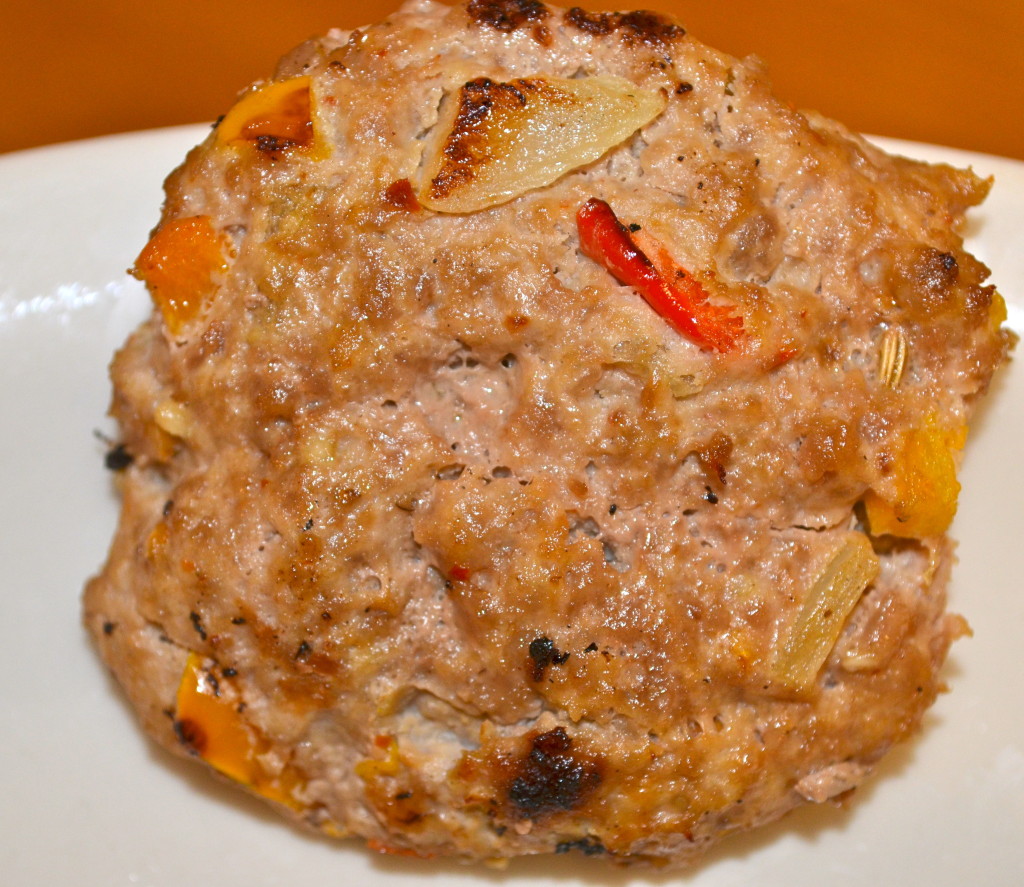 You can see the chunks of onion and pepper in this, and the fennel seeds make it 🙂
Each burger has 130.6 calories, 6 grams of fat, 1.6 grams of carbs, and 17.5 grams of protein!
I skipped the bun (not clean) and used a big leaf of iceberg lettuce with organic clean ketchup and clean sauerkraut! (add about 25 calories to the above)
I just inhaled it. So delicious and healthy. Skinny Minnie clean eats friendly!
Make these for your family tonight!
Happy eating…
XOXO With a Cherry On Top,
-Minnie