Bringing it BACK
Thursday is here! My favorite day of the week because it's the last work day before the weekend. I always wake up and say to Phoebe "LAST DAY!", it's our little tradition 😉
This is what happens every day when I get home: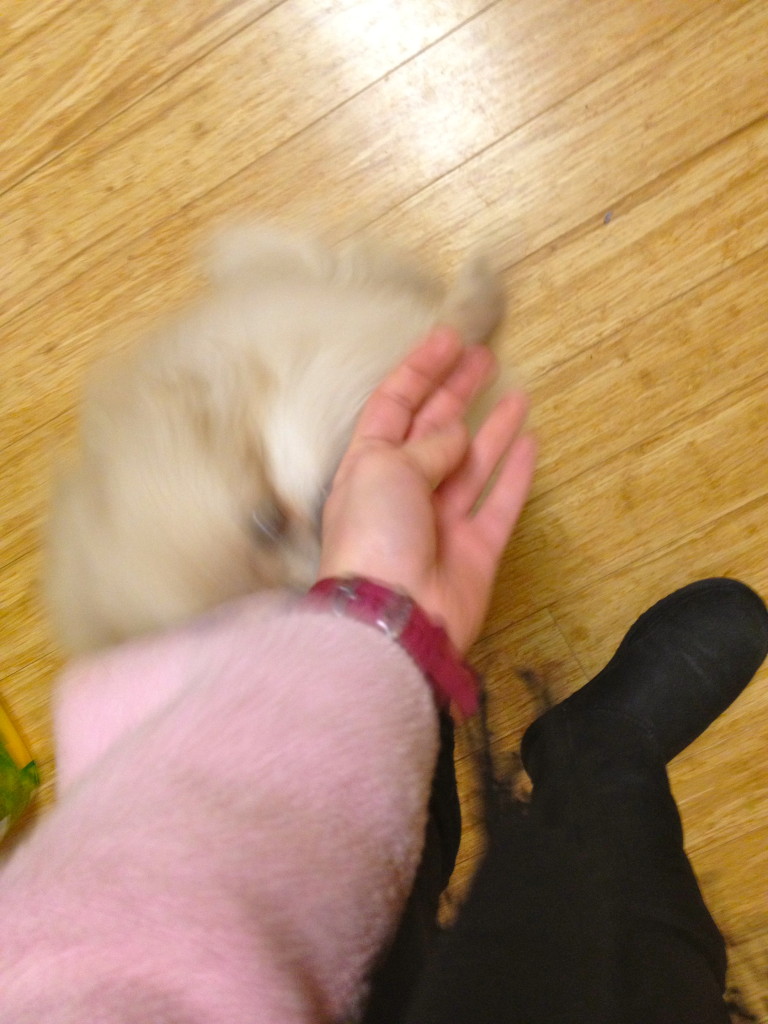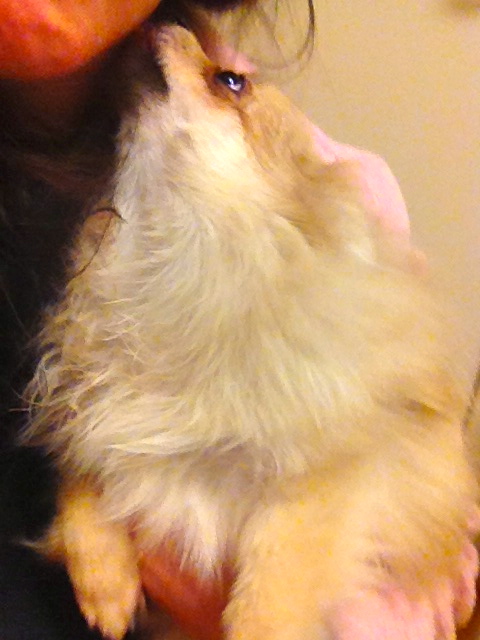 They are blurry because she is moving so fast and jumping around!
Work wasn't bad at all. Although we all felt like it was going to be a really bad day. I was able to hang out in the lounge and type some of my notes while listening to the Food Network! Major plus 🙂
I also had my greek yogurt with pom seeds and blueberries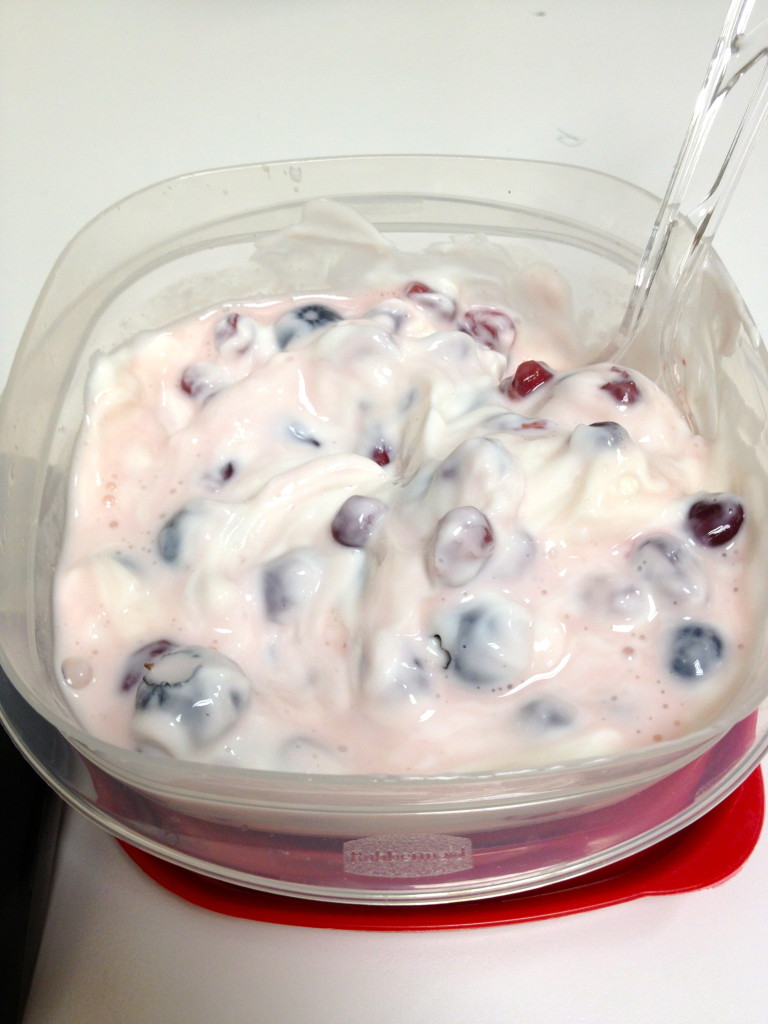 Before I knew it, lunch time rolled around and I had a lovely salad with my homemade strawberry balsamic vinaigrette and dad's chicken, along with a side of Mango Miso Soba Noodles. YUM!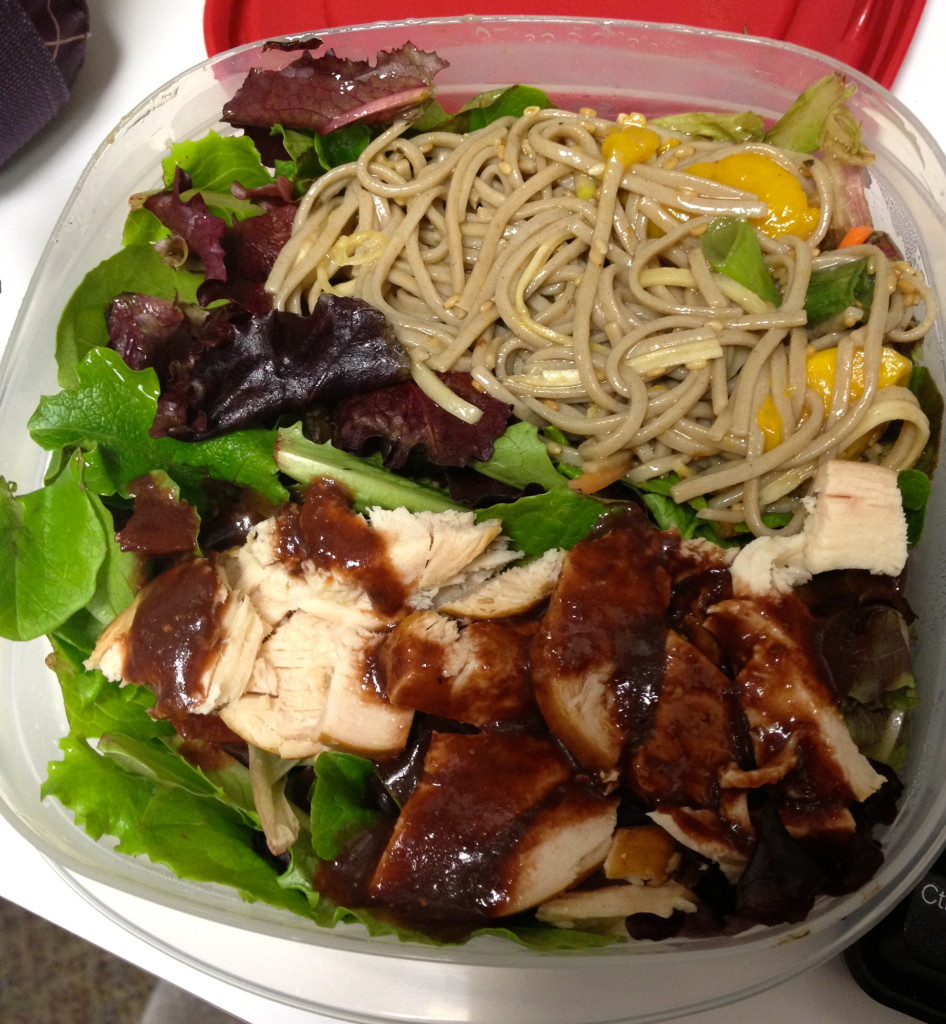 I hope the rest of the world is like me. I am constantly thinking at work "I can't wait for lunch!". Or maybe I'm just a foodie?
I quickly changed for the gym when it was time to go and was excited for a back workout! It's been a while since I did a decent one where I really felt the burn. Back isn't one of my favorite routines to do, but I think because the exercises are limited. I added some new ones in today and had a blast! So I'm bringing it BACK 😉
Wide grip bar rows, 50 lbs, 12 reps x 4 sets
Alternate the wide grip with Underhand grip bar rows 50 lbs, 12 reps x 4 sets
Narrow grip bar rows, 50 lbs, 12 reps x 3 sets
Lat pulldowns (bar behind neck, cable) 40 lbs, 15 reps x 2 sets, then 45 lbs, 15 reps x 2 sets
Alternate with standing straight arm pull downs (long bar pushes down to waist and back up), 20 lbs, 12 reps x 2 sets, then 25 lbs, 10 reps x 2 sets
Stiff leg dead lifts using smith machine, 50 extra lbs to bar, 10 reps x 3 sets, then 60 extra lbs, 10 reps x 2 sets, then 65 extra lbs, 10 reps x 1 set (6 sets in all!)
Single arm bent over dumbbell row, 20 lbs 12 reps x 3 sets each arm
Mid back shrugs. Lay face down on bench (head, neck and shoulders all aligned- gaze down), 20 lb weights hanging down off bench, shrug back muscles (like mini pulses) up and down. 12 reps x 4 sets
Low back extensions using stand, 10 lb plate, 12 reps x 2 sets, 25 lb weight, 12 reps x 2 sets
Oblique/side low back extensions using stand, 25 lb plate, 12 reps x 2 sets each side
Cardio included a 10 minute treadmill session and 20 minutes on the arc trainer!
I also did some mountain climbers on the bosu ball. 4 sets of 10. Abs are limited on back day because you are using your core the entire workout for back 🙂
I left and felt great 🙂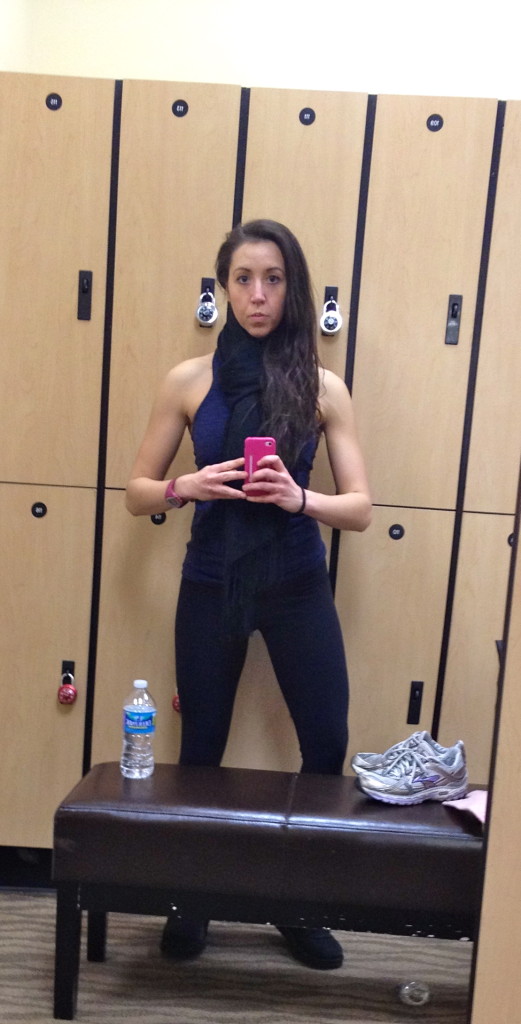 At home I made a delicious salad with some warmed veggies and shrimp! I also had a slice of Ezekiel bread with Roasted Red Pepper hummus (r for roasted red pepper!)
Phoebe and I caught up on a little Ellen. She loves sitting in my recliner with me and chomping on a treat!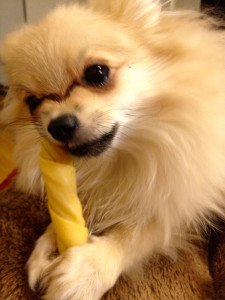 No recipe today. I will be back tomorrow with one! I've been in recipe overload and decided to give it a day. I'm thinking a new granola bar is in my future, or some other kind of baked good. Sweet tooth hit me recently!
See you tomorrow for cardio power hour and some abs!

XOXO With a Cherry On Top,
-Minnie