Not "Smarter" for Not Sleeping
Happy Half way through the week 🙂 Thank goodness!
I was so extremely exhausted yesterday I don't know how I was functioning. I had to get up extra early to take Miss Phoebe to G-Mama and Pop Pops and she barked and cried like crazy at 5 am when I put her in their bathroom. I felt guilty for not only waking my parents, but for leaving her. I knew she would have a good day with Shelby though!
I headed to work and it was super busy. I had only slept 3 hours and by 10am I had downed 4 cups of coffee. I really need to take part in this popular thing called sleep. I hear it's pretty good 😉
I inhaled my cottage cheese breakfast and got some work done!
I also snacked on some crunchies before lunch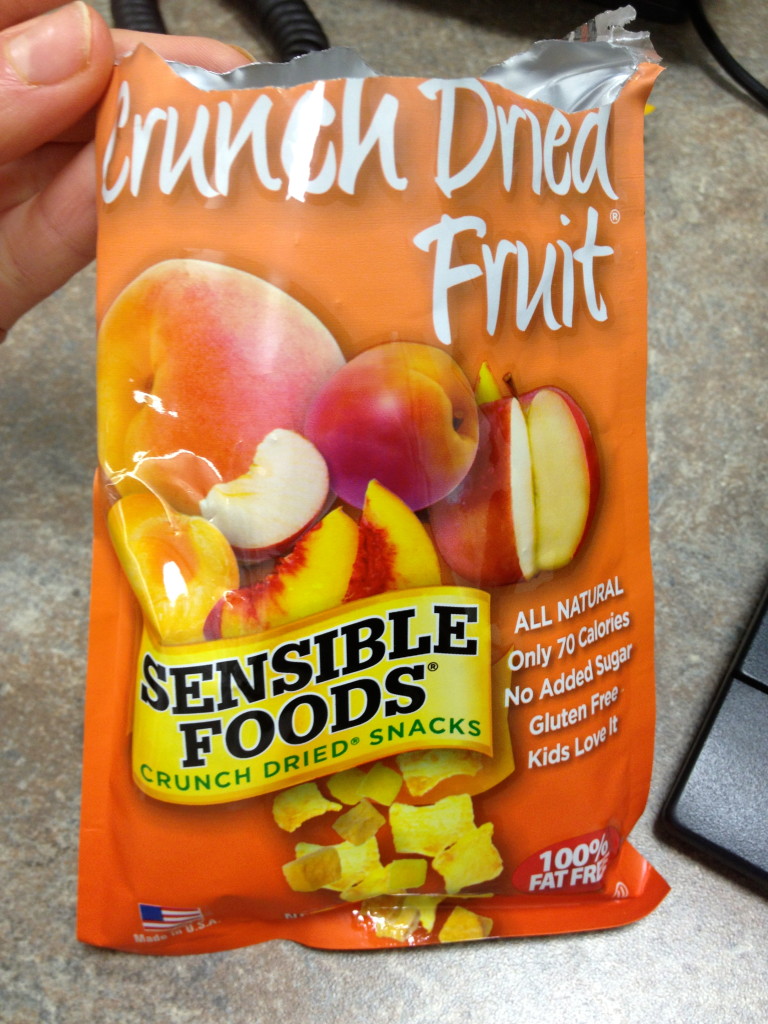 I didn't snap a picture of my lunch, but it included chicken breast, spinach, spaghetti squash strands, and a little quinoa (Q for quinoa!)
By the time 4:30 rolled around I was running for the door! This time I was careful and did not drop my protein shake
I switched into my gym clothes, which included this free tee from Sephora that I adore
When I got to the gym it was packed as usual. I'm all for people getting fit and healthy, but it's getting to be a bit ridiculous. I can't even enjoy my workouts anymore! They are selling too many memberships and not supplying enough equipment for all the members. I was able to snag one of those elliptical/stair combo machines because that's all that was open. I completed 30 minutes before working on a little chest!
Butterfly pec press, 10 lb plates, 15 reps x 4 sets

Bench presses with smith machine (I changed it up!), 20 extra lbs, then 30 extra lbs, 12 reps x 5 sets
Chest wide flys using 8 lb kettles, 15 reps x 4 sets
Incline chest press (machine), 65 lbs, 15 reps x 2 sets, 70 lbs, 12 reps x 1 set, then 75 lbs, 12 reps x 1 set
I also did some squats on the smith machine, pile squats and regulars. 12 reps x 4 sets (2 sets of each), and then my side bends and torso twists with a plate.
Finished with 10 minutes on the arc trainer and a quick stretch!
As you can see, in and out of the gym yesterday. I really wanted to pick up my girl from G-Mama's!
When we got home I made a yummy side to go with some chicken breast. Roasted Cauliflower Mash. This dish is low calorie, low carb, and protein packed! Much better than a mashed potato dish which is high in calories, heavy on the carbs, and has zero protein. Click for the recipe and comparison of nutritional information!
This HUGE serving has 141 calories, 6 grams of fat, 9.3 grams of carbs, and 11 grams of protein. Eat up!
I finished the night so happy to be home with my girl and hit my bed!
Have a wonderful day, and make something good to eat tonight!
XOXO With a Cherry On Top,
-Minnie