Back to the Grind
Now that I've had my fun, I'm back to the real world and my normal routine.
Sunday I ended up going to the new Whole Foods in my area. It's not SUPER close, about a 20-25 minute drive, but I wanted to scope it out.
It wasn't as big as I expected it to be. The one I've gone to previously in Annapolis is HUGE with the produce section out of control. This one had a teeny produce section, so I'll be sticking with Wegmans from now on.
They did have a great pickle section and bagels… but I kept walking. It was too dangerous!
I did however get a really good vegetarian salad. Whole Foods has the BEST salad bars. They are expensive, but so delcious.
In here is a huge mix of things. The brown in the right corner is ginger Seitan (wheat meat), I have some wheat berries, and on the left side was an incredible carrot/sweet potato casserole dish I definitely need to make a version of. The pair was perfect, so that's on my to do list for this coming weekend! A good hearty fall dish 🙂
Like I said yesterday, it was pretty difficult to drag myself out of bed on Monday morning. I didn't get to sleep in over the weekend, and I stay up late. I call it the fun hangover. Unfortunately, the fun has to end sometime!
Since my workout schedule was all out of whack, I had to start fresh. I knew this would happen, that's why I did a full body workout on Saturday. So I started with back and glutes. Two huge muscle groups to get my body back on the right path!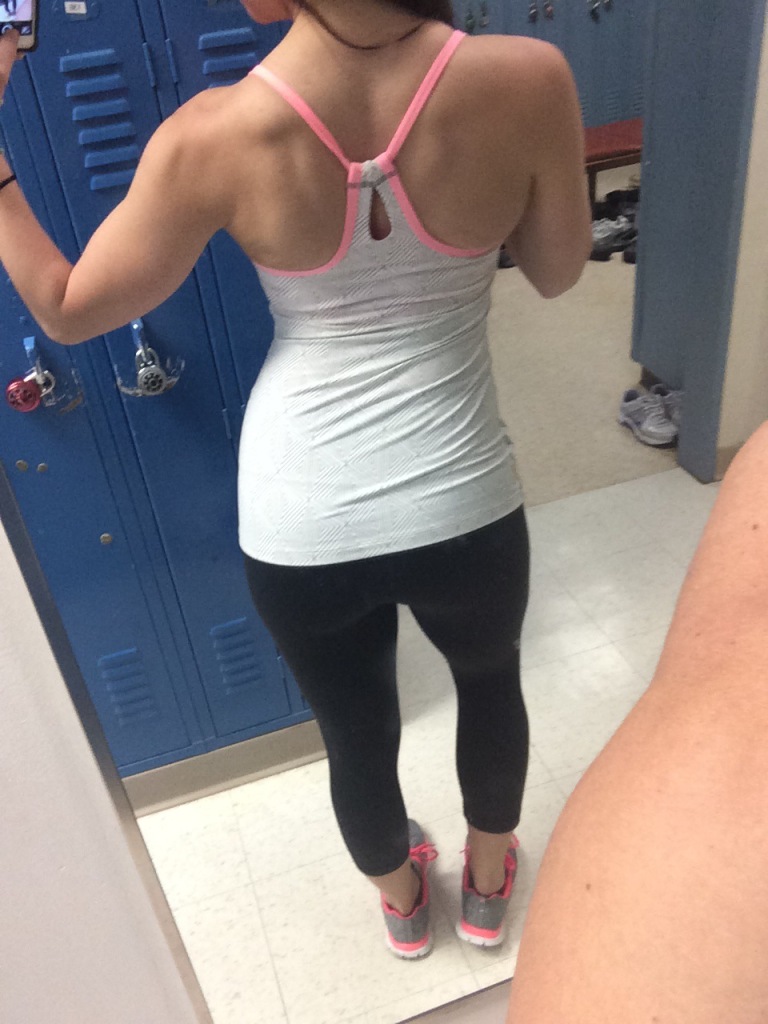 The gym was SO crowded so I had to make with what I had for glutes. No cable kick backs for this girl. I ended up using the TRX ropes for some squats, and a box for side squats and kick backs instead. Still got an amazing workout. You definitely do not need all those fancy cables to get the job done, they are just the luxury!
Speaking of not needing fancy equipment, I've been toying around with the idea of doing a local Skinny Minnie Bootcamp! Something located in the Baltimore/Annnapolis/DC area. If you are local, feel free to comment or e-mail me if you're interested! I'd send you guys home with some goodies too 🙂
And today I end you with Phoebe love… well, just because I haven't posted her in a while!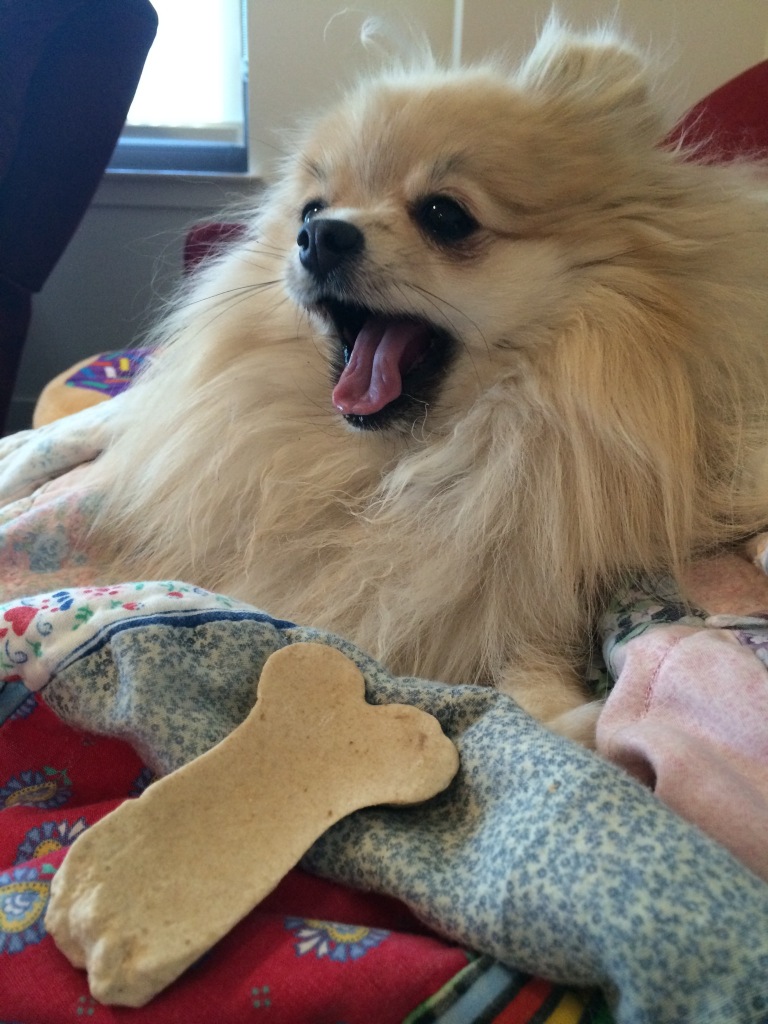 So sleepy 😉
XOXO With a Cherry On Top,
-Minnie