Blog Snob
Hi everyone 🙂
Two days in a row of blogging? Hey are we back to old ways? Maybe! Blogging is super therapeutic for me. It's definitely not for everyone. I know quite a few people that love the idea of blogging and started one after reading mine, only to drop it like a bad habit. Yes, it looks glorious on screen, but it's a lot of hard work! I'm sure you other bloggers can agree with me on this one. To me it's not a job though because I absolutely love it. Even through my years of school I had NO problems with sitting down and writing a long term paper. Most students would groan and rather take a test, I'd welcome writing. I like to sit down at the keyboard and just type my thoughts, review and analyze things, and paint the picture of what I'm trying to describe. Words are my friends 🙂
So if you have something in your life that could be considered a job, but you love every second of it. Stick with it!
That being said, do you guys remember my friend Patricia? You know, the Smarty Pants! Finishing her last year of medical school, future pathologist, has her MBA, and is a yogi.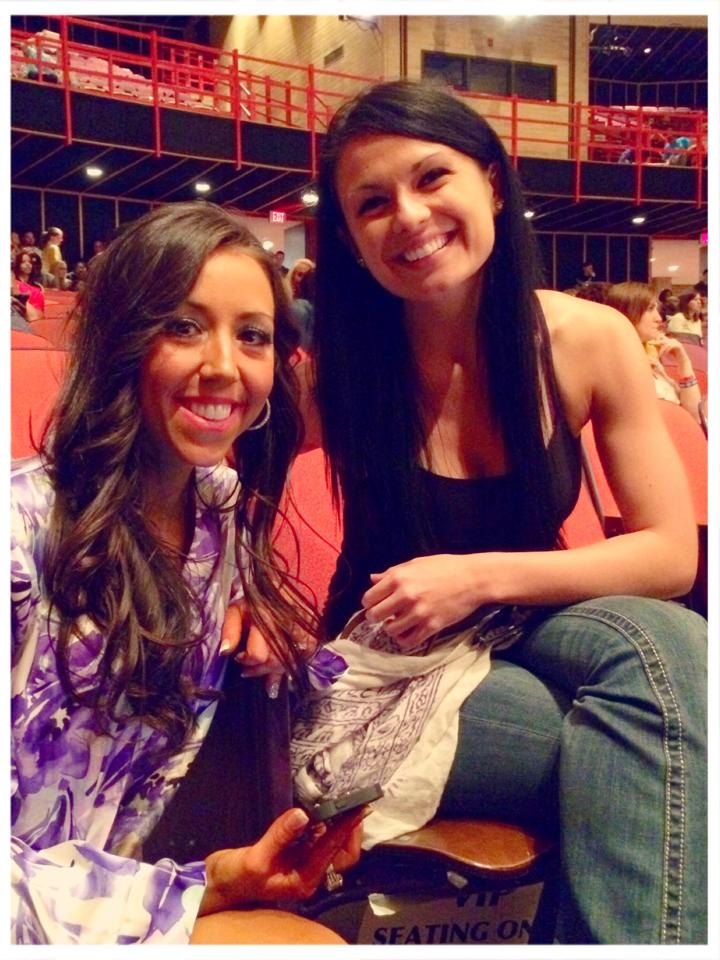 At my first show together!
I was ecstatic yesterday when she sent me a text saying she started a blog. While on the stair master I decided to read her entries. Now let me tell you guys, I am an absolute BLOG SNOB. Hey, it's the truth. I'm picky about what I read on the internet and frankly if I come across a blog with a typo I probably will never read it again. Patricia is my friend, yes, but I was absolutely captivated reading her words. As I opened the webpage, I pretended I didn't even know her. I wanted to read a story of a woman with passion and dedication.
And it delivered just that. You can tell the education this babe has behind her. Her words are eloquent and she is extremely informative. The only downside? There were 2 entries! I can't wait to read more 🙂
If you want to follow her (and I think you should), read her journey here. She calls herself YogaDocMD. Pretty darn cute. We all need a "blog stage name".
Last night after the gym I went into full meal prep mode. I made some more almond butters (cinnamon vanilla), an amazing Strawberry Salsa that will be featured in my e-book, and some cauliflower rice to make "chicken fried rice". One of my bikini prep meals and oh so delicious! My body doesn't tolerate grains that well, so cauliflower is a wonderful replacement. Plus it's good for low carb days when you want to stay full. This recipe will also be featured in my e-book. Hoping to have it finished this month!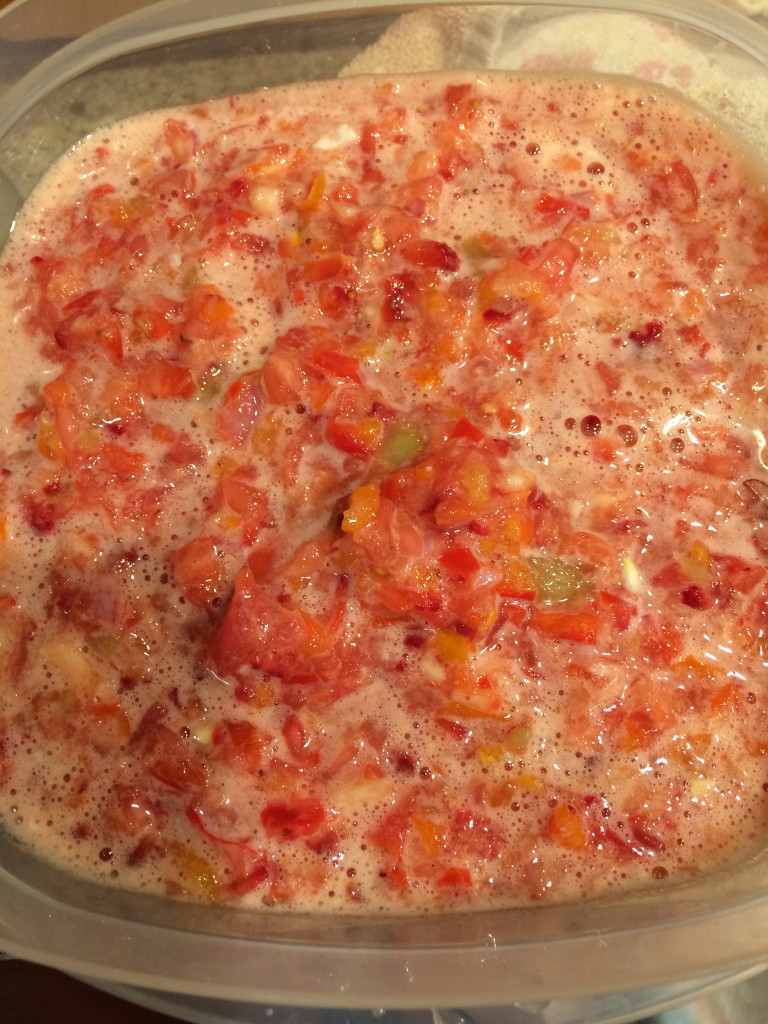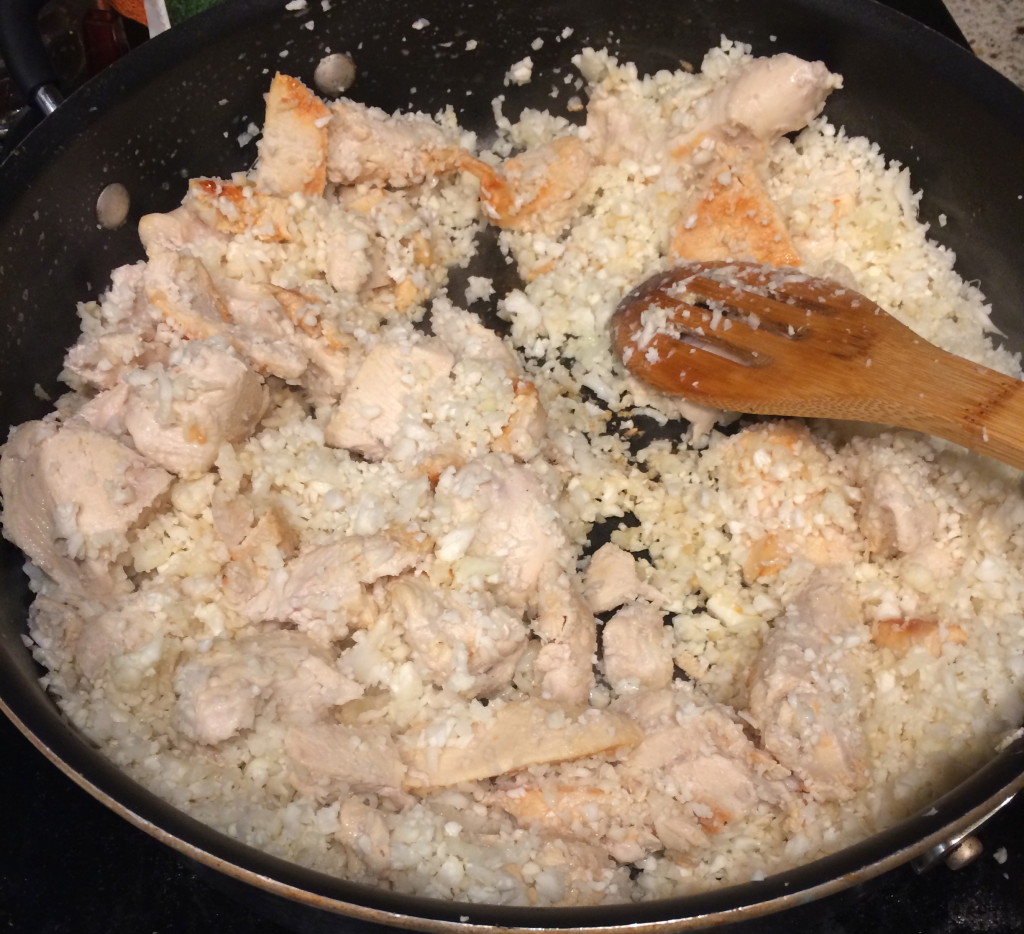 I also had a protein fluff using this vegan protein powder Patricia gave me a few weeks ago.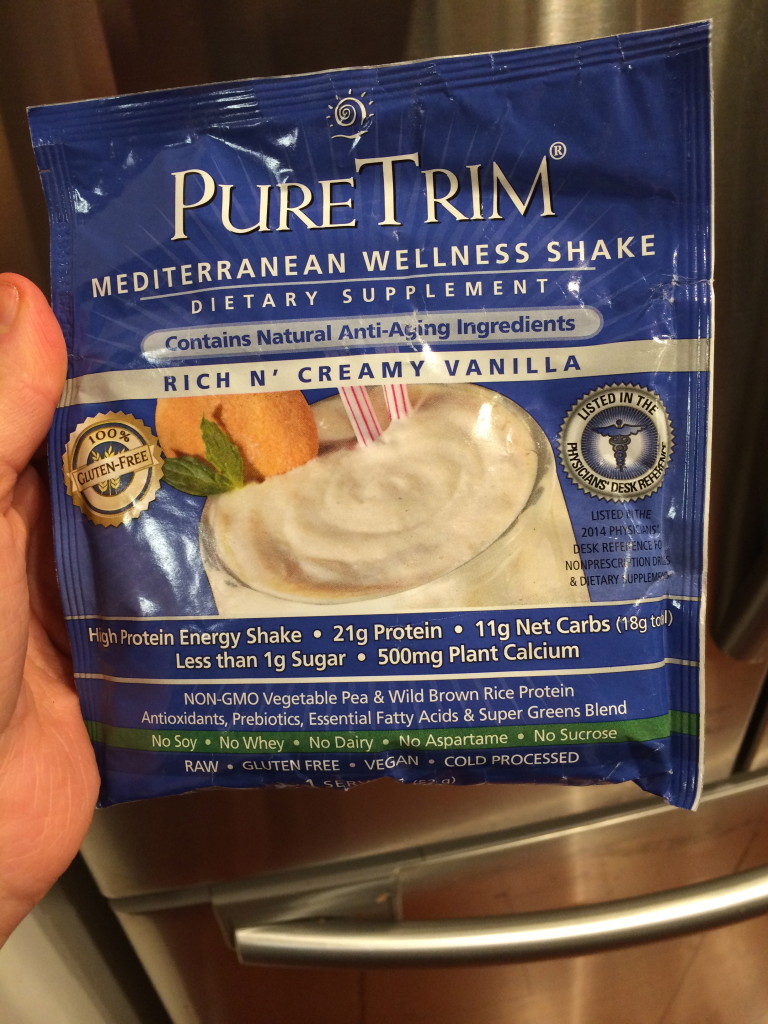 Whey proteins make me too bloated now after taking them out for prep, but I really miss my fluffs! It was delicious and tastes like cake batter. As you can see this has no soy, no whey, no dairy, no aspartame (yay!), and no sucrose. It does have brown rice protein, but it didn't upset my stomach at all! It's a little higher in calories and carbs than I'm used to in a powder, but it comes WITHOUT tummy issues, and is even listed in the Physicians Desk Reference (aka the Doctor Bible). I'm going to have to order some now. Do any of you guys out there use plant/vegan protein powders? I've tried one before and it was as my friend Mary would say "GAH-ROSSSSS" (gross). I'm not going to waste my calories on something that tastes like a tree!
Ended my night cleaning up around the apartment and looking at new bikini colors for fall shows. What color do you guys think I should go with? I'm open to anything but orange, yellow, or pink (since my first suit was a pinkish red).
Have a great Saturday 🙂
XOXO With a Cherry On Top,
-Minnie