Bumming it on a Sunday
Happy Monday! Yesterday was a little bit of a bumming it day for me. I did go to the gym, but I slept in super late and then just rolled out of my apartment in gym clothes. I knew I was only going to the gym so didn't feel the need to get all dolled up.
I had a huge thing of overnight oatmeal in the morning with chopped almonds on top. So filling!
Phoebs and I headed to G-Mamas and Bella showed up. Look at this kid's manicure!
After my pre-gym snacks I hit the gym. I started with 22 minutes on the stair master, then hit chest. Here's my workout:
Pushups on the bosu (flat black part), TOES ONLY! 12 reps x 4 sets (this really works your core by doing them on the bosu, what an added bonus!)
Chest presses lying down on the bench, 40 lbs 15 reps x 2 sets, then 50 lbs 12 reps x 2 sets
Chest Fly's (machine), 45 lbs 15 reps x 2 sets, then 50 lbs 12 reps x 2 sets
Chest Open and Close (arms like a shoulder press, squeeze pecs in and out), 17.5 lb weights 12 reps x 4 sets
Around the worlds with 10 lb weights. Lay down on a bench, bring arms with weights straight to the sides, palms up, now do a semicircle up towards your head and back down to the starting point. 8 reps x 4 sets
Cable cross overs single arm, 12 lbs 12 reps x 4 sets each arm
Mountain climbers on bosu (I do these slow and controlled, it's almost like an oblique twist rather than a mountain climber)- 30 reps x 3 sets
Planks on the bosu, 40 seconds x 2 sets
I also did my regular "in between sets" exercises: side bends, standing crunches, and torso twists 🙂
Then back to the arc trainer for 20 minutes!

At home I made a delicious dinner including RAVENS PURPLE potatoes and onions, bok choy, and a Sesame Crusted Ahi Tuna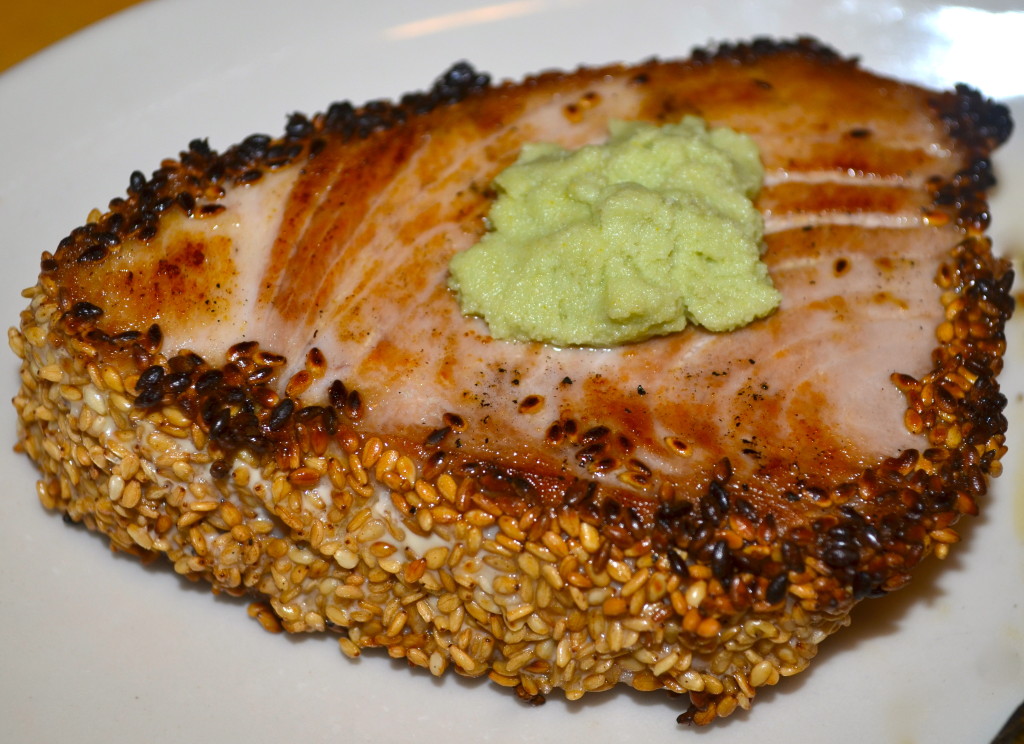 Here's my plate!
I also meal prepped for the week. I included my Clean Pulled BBQ Chicken in my meals this week 🙂
I ended up getting all my night chores done at a semi-reasonable hour. Sometimes I am up until 2am finishing things up the night before work (and up at 430… yeah). Laundry was pretty much complete (minus a few things that I won't need this week), meals prepped, blogs complete, bags packed for work and gym, and recipe for Veria done! I can't wait to see it! Remember to sign up for their newsletter 🙂
My weekend flew by way too fast and I feel like I hardly had any time with Miss Buffay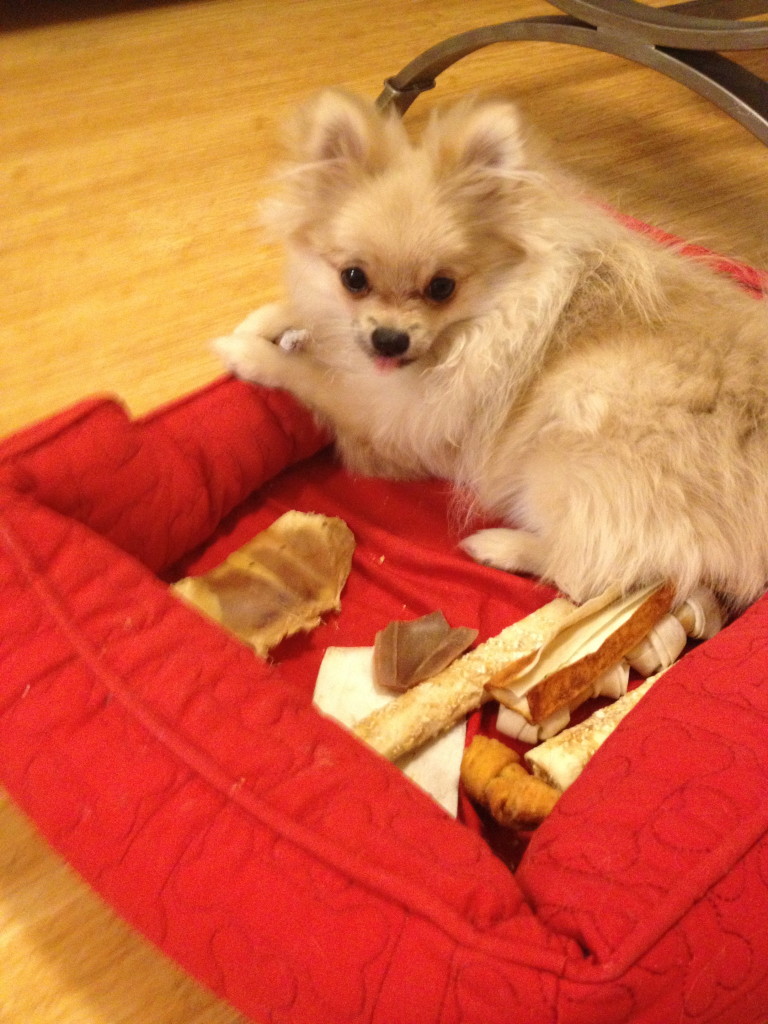 Hoping to actually get out on time today so I can head to the gym for arms. Arm day is always a power session with no breaks because I alternate between bicep and tricep exercises. The next day I am always so sore, but the good sore! Sore means change and progress 🙂
Have a wonderful week! If you start to have a bad day, change it and put a smile on your face 🙂
XOXO With a Cherry On Top,
-Minnie