Skinny Minnie Clean Granola
Since my Clean Granola Bars were such a hit, it was time to make a new granola treat, but a crunchy munchy granola instead of bar form!
Who doesn't love granola? It is one of my favorite snacks. I have to limit myself when I eat it though, because I can throw it down like it's never going to be made again 🙂
Crunchy, sweet, and good for you, it's a perfect on the go snack! You can eat it plain, add it to yogurts, pour almond milk over it and make it a cereal, or mix it up with some fruit. Really the possibilities are endless.
I have to say that you will definitely love this granola. I've had my fair share of brands, and I think mine is better than all of them! Toot Toot 😉
Plus it's CLEAN! No preservatives or chemicals needed. Just whole natural goodness
For this recipe you will need:
-1 1/2 cup of old fashioned oats
-1/4 cup of shredded raw unsweetened coconut
-1/4 cup of currants (unsweetened)
-1/2 cup chopped raw almonds
-2 Tablespoons of stevia in the raw
-1 scoop of natural strawberry protein powder (Jay Robb brand)
– 1 Tablespoon of chia seeds
-1 Tablespoon of coconut oil
-1/3 cup of natural honey
-1 ripe banana
-1 teaspoon of vanilla extract
-1 package of freeze dried strawberries (I use the crunchies brand, from Wegman's, 1.5 oz bags)
Preheat your oven to 325 degrees Fahrenheit
Mix together all your dry ingredients in one large mixing bowl (don't add the freeze dried strawberries)
Next, melt the coconut oil in a large pan on medium to high heat
Once it has melted, add the ripe banana and mash in the pan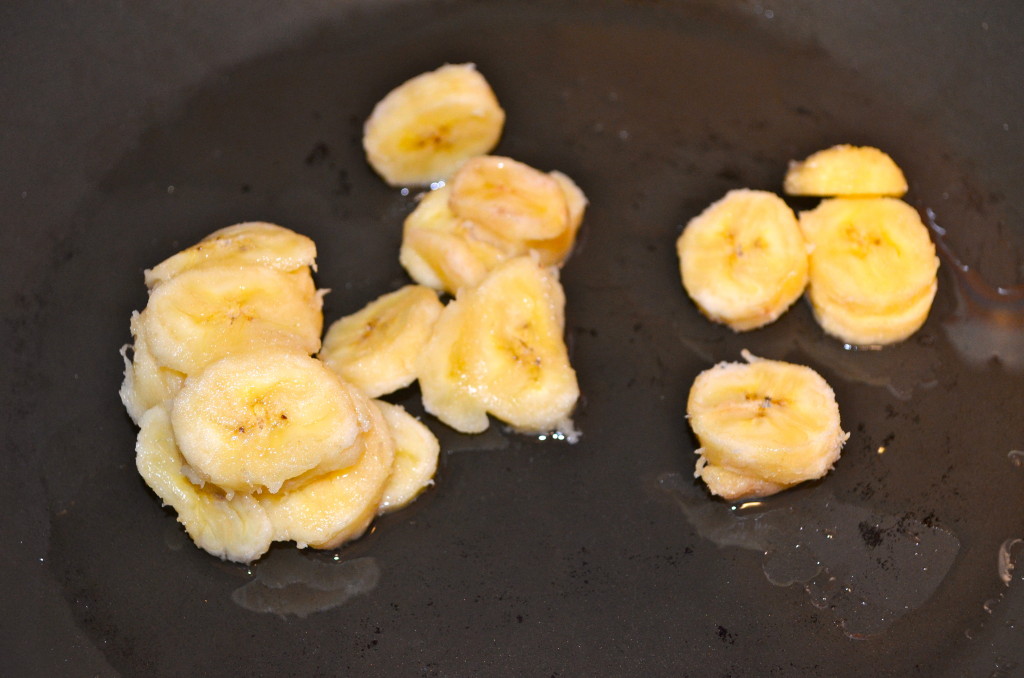 Add the honey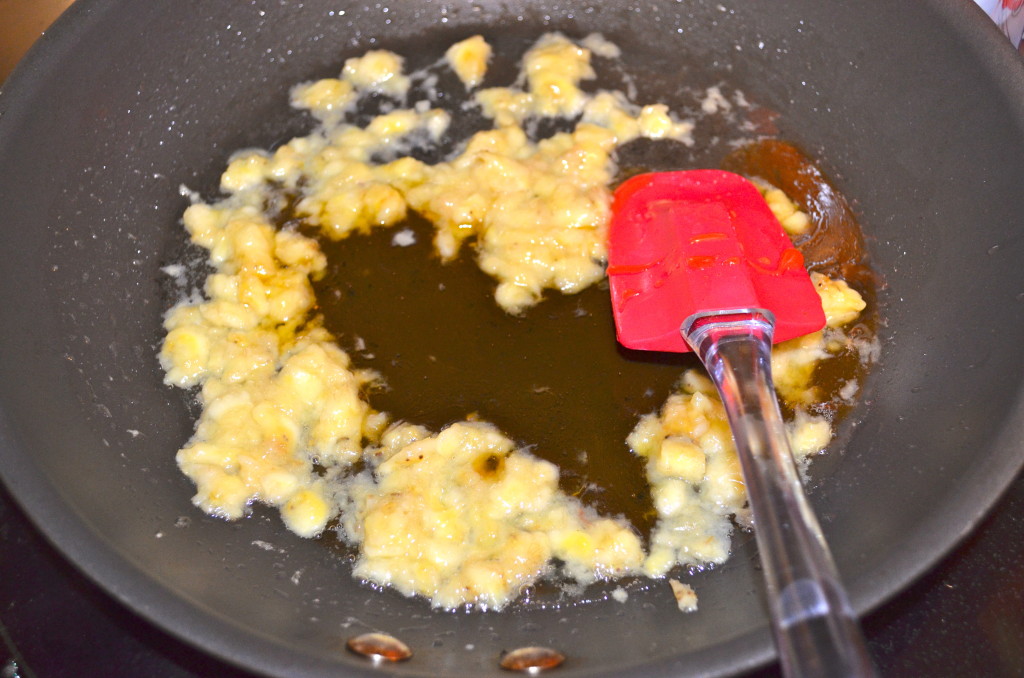 Stir continuously for 3 minutes and add the vanilla extract
Try to mash down the bananas as much as you can, if little chunks stay, it's okay!
Now pour into the dry ingredients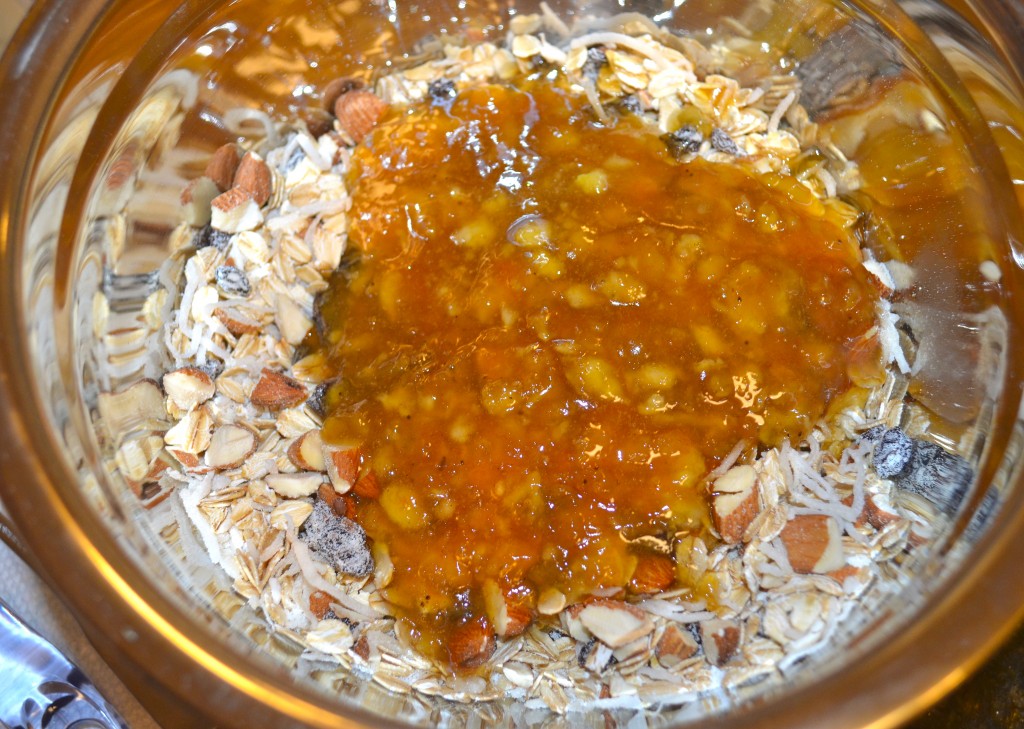 Mix this together and coat all the oats evenly
Now place on a baking sheet and spread out a little. Leave some clumped for nice clusters 🙂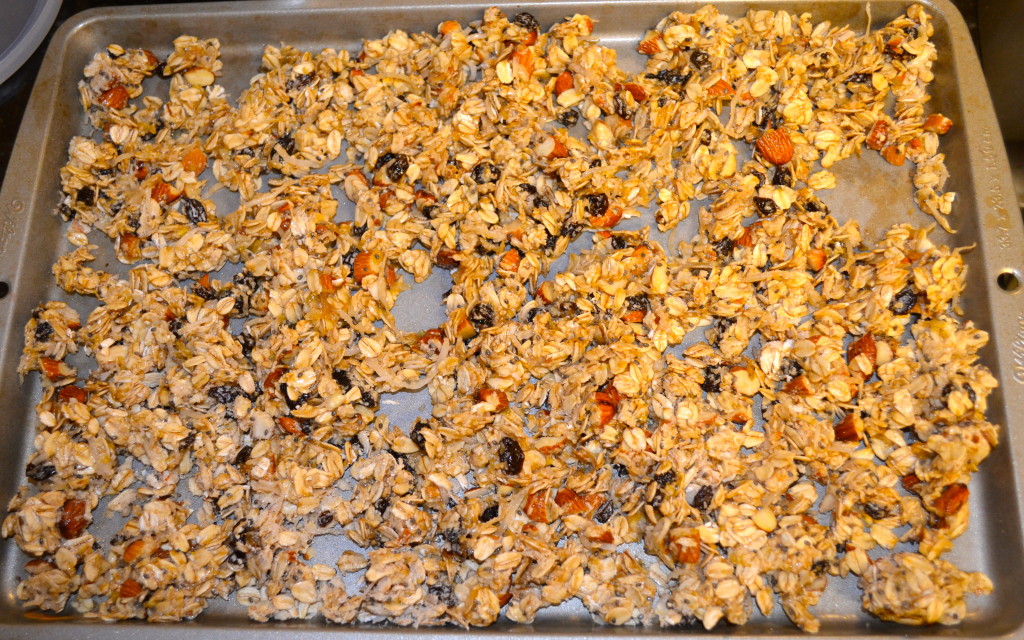 Cook for 25 minutes
Just look at this little cluster of awesomeness
Once the granola has cooled, add the freeze dried strawberries. I crunch them in my hands a little bit first, then toss in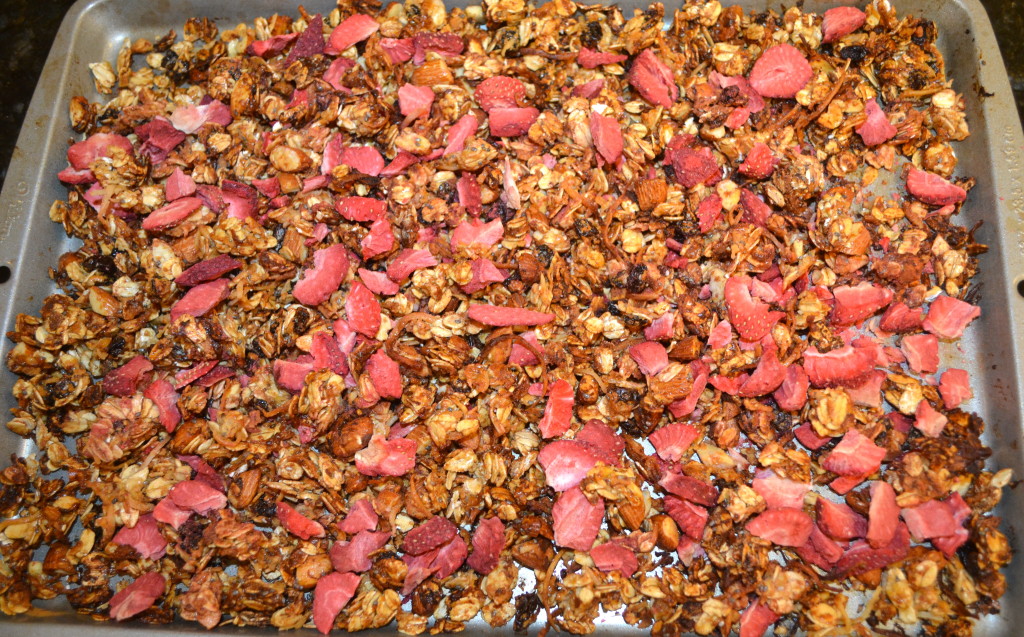 Place in tupperware or little bags for pre-portioned snacks!
My favorite snack I've made so far! And it came together so quickly. I just thought "hey I want some granola, okay I'll make it!" 🙂
Happy eating…
XOXO With a Cherry On Top,
-Minnie