Bye FitBloggin 14 + Giveaway
Today is the last installment of my FitBloggin vacation! I've shared so many pictures of my trip and it's so much fun to look back at all the good times I've had.
Sunday morning Mary and I slept in a little later than we had been, 8:00am. I went downstairs to grab coffee and then we headed back up to pack our bags. Breakfast was a quest bar thanks to Clark 🙂
After packing things up we said goodbye to Savannah and goodbye to all the great memories the city brought us. I was so sad to see my vacation end, but eager to get home to Phoebe again.
We stopped about an hour into the drive for lunch which consisted of salads at a Ruby Tuesday's. Nothing fancy. We both were feeling bad about our food choices the past few days.
From the second I hopped in the car, all I wanted was a Starbucks! Well believe it or not there were NONE to be found. When we did locate one on the map, it was 35 minutes in the opposite direction, and for a 10 hour drive I was not adding on any extra time.
3 and a half hours later FINALLY a Starbucks. At home in the northeast, you can literally find a Starbucks on every corner and truck stop. The south? Not so much.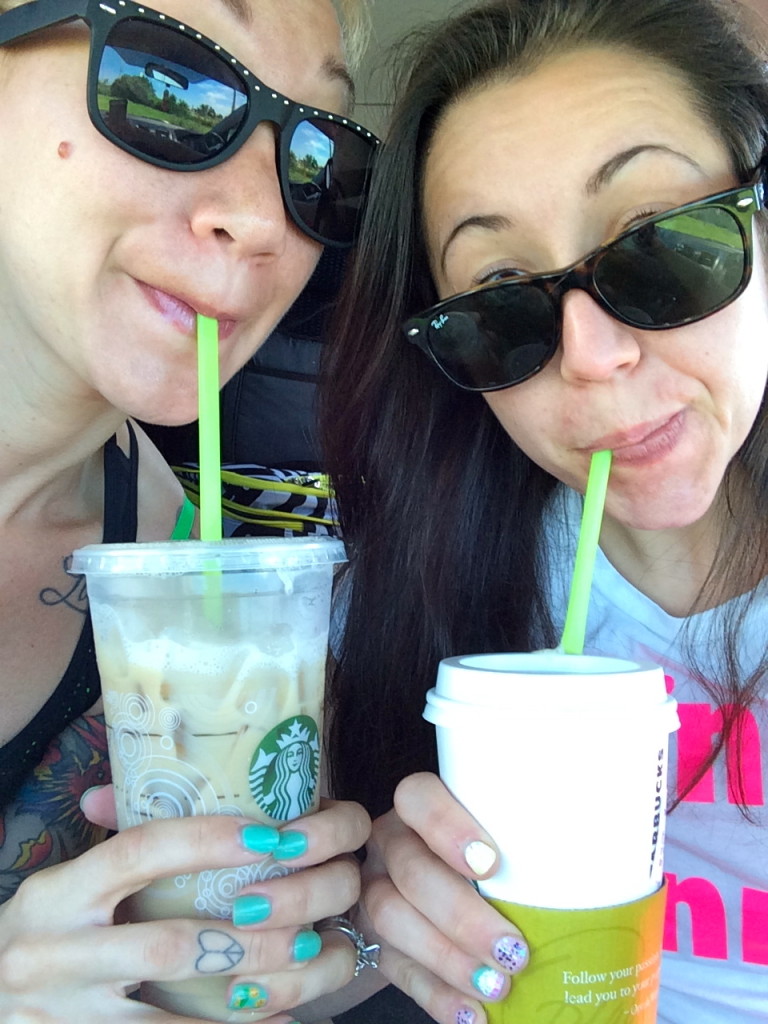 We were both SO HAPPY when we finally got one!
OH and another thing about the south? NO SOY TO BE FOUND! I have no idea why they did not have soy milk at any place in Savannah, but they didn't. Every shop and restaurant had almond milk which was weird, so I settled for that. I do love soy milk in hot coffee though much better than almond. Even at our Fitbloggin conference they had almond milk and not soy. It was extremely strange! When I finally got my hands on soy at the Starbucks I was in heaven. You know when you can't have something you crave it more 😉
On the way home we hit really bad traffic once we were in Virginia. I was so anxious to have the drive over with! Going home is definitely a pain in the butt. Our drive ended up being 11+ hours.
I dropped Mary off, finally around 930pm, gave her a big hug and sped down the highway to see my baby!
When I walked through my parents door I don't think I've ever seen Phoebe that excited. She normally jumps around like a crazy pup, but this was out of control. She jumped and clawed at my face and gave me endless amounts of kisses. It felt so good to see her!
I did bring both pups home a milk bone covered with doggy friendly frosting from that candy shop in Savannah. Both pups licked off all the frosting. Shelby went to town the second I gave it to her.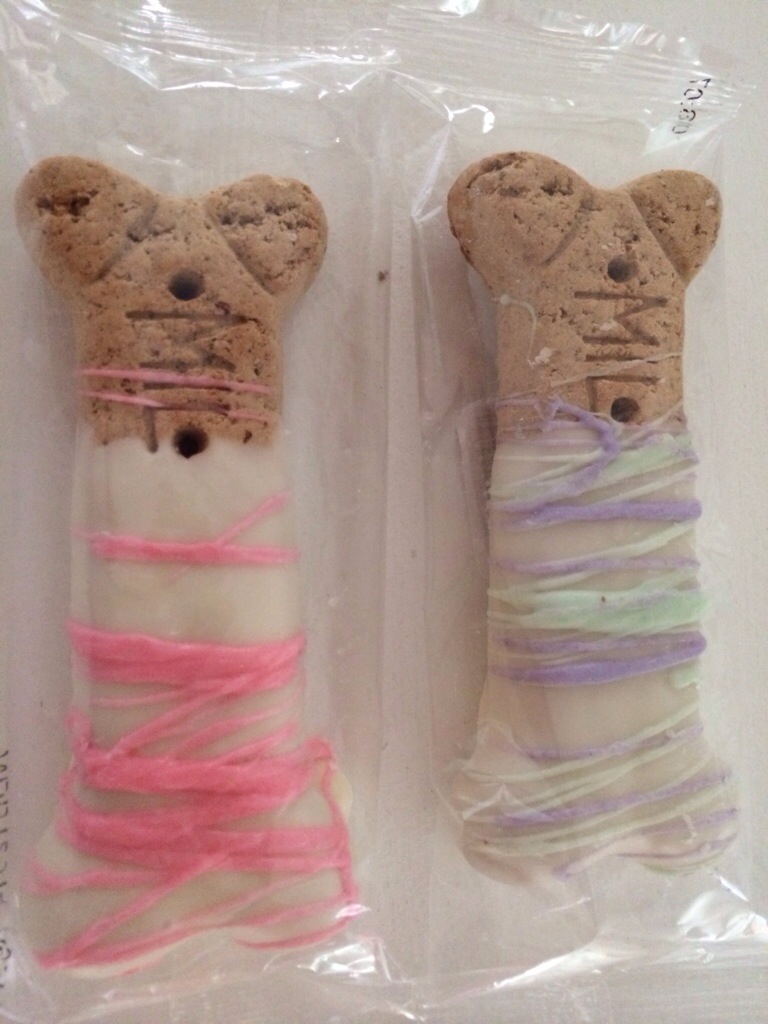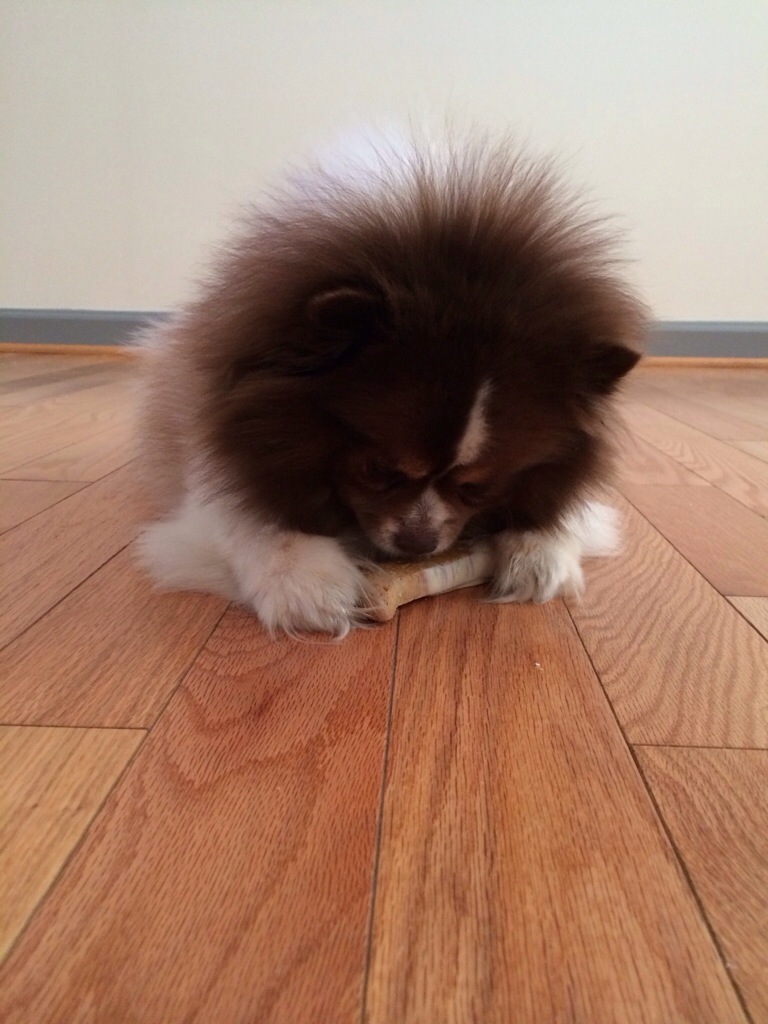 It was finally time to head to home sweet home with my girl and both of us felt happy to be home. Phoebe loves her home, just like Mommy does. We snuggled on the couch and I could tell she felt a huge relief. G-Mama said she moped around the house quite a bit and wouldn't eat much, I guess she just missed me so much 🙂
Now that I'm home I've been hitting the gym really hard to get off this BUTTER WEIGHT! I am officially back on prep and plan on growing and getting stronger for my next shows. I do not regret any food I ate while down in Savannah, I'm used to always being so strict and it was so nice to just eat whatever I wanted and enjoy time with Mary. Here are some of my 'highlight' collages from my trip!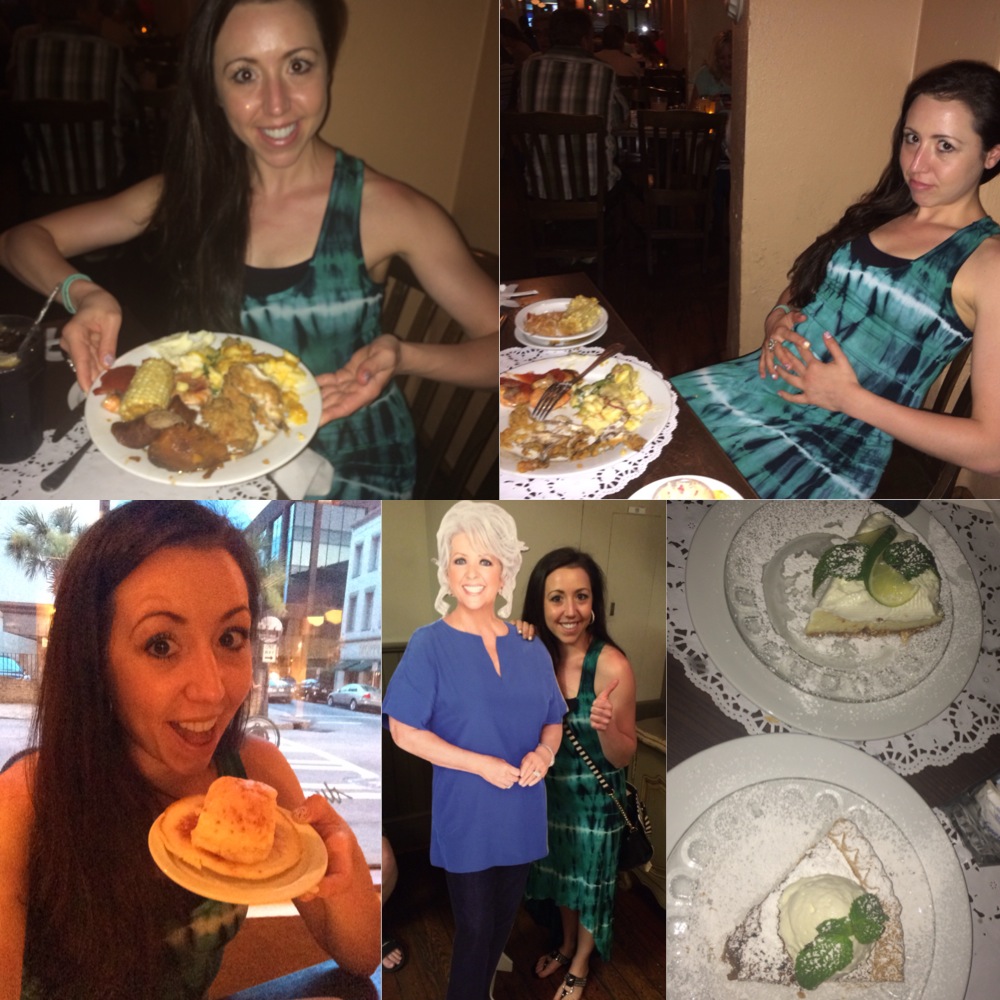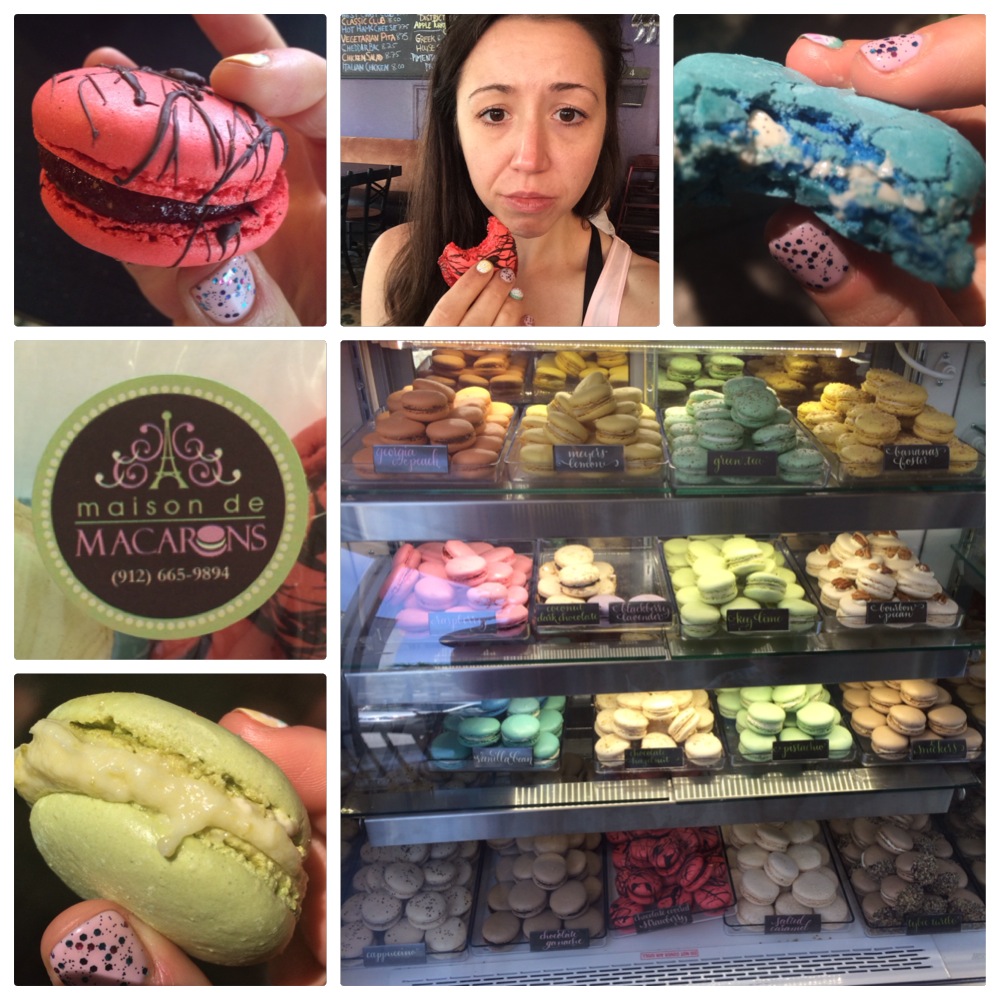 MY FAVORITE! 😉
Today I leave you with a giveaway! I received so many little samples and things from my trip that I wanted to share the wealth.
Here's what's you can win:
A tote bag with Our Skinny protein shake
A box of Better Stevia
A georgia peach ninja stress reliever hand squeezy
Nutrish zero grain dog and cat food
A packet of NOW foods Toffee Caramel Fudge whey
Delish coconut water
California Almonds and a perfect portion tin
Coconut Chia Bar
An oatmeal goodie bag with oats, PB & Co peanut butter, a peanut butter spreader, and powerful peanuts!
To enter: comment below about your favorite place to visit in the summer time! ONE winner will be chosen NEXT FRIDAY 7/11/14 (contest ends at 11:59pm eastern time) and announced on Monday 7/14/14 on my morning blog. One entry per e-mail address. Open to US and Canada residents only.- CONTEST IS NOW CLOSED. Thank You for entering!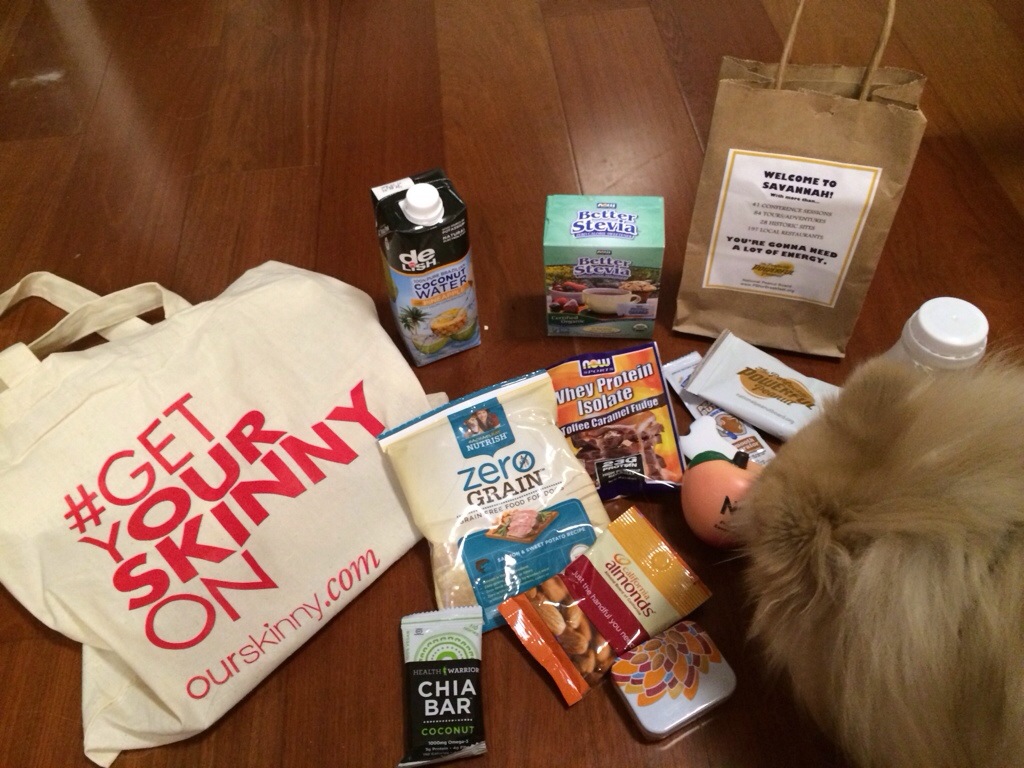 Phoebe checking out the goodies!
Good Luck!
XOXO With a Cherry On Top,
-Minnie
P.S. Happy Independence Day to my US readers!!!