Cheerio Crusted Tofu with Agave Cream
I know I say this a lot, but this is hands down the best thing I have ever made. Those that are shy of tofu, this is the dish for you! I've heard people that aren't tofu lovers say that they tried it at certain restaurants and they liked it, but it's fried, of course it's going to taste good!
This is BAKED, and it has a delicious sauce to go with it. I whipped this up by scrounging around in my fridge. Two beautiful ingredients come together to make the PERFECT sauce to pair with the cheerio tofu. So read this post and make it tonight!
Note: you may also substitute with chicken! Works the same way 🙂
I have to say I am super proud of this recipe. All my recipes are my own, but some are adapted from ideas and unhealthy versions of take out. This is 100% my own little tofu baby 🙂 I hope you enjoy!
Here's a taste of what we are going to end up with:
For this recipe you will need:
-1 package of extra firm tofu
-1 1/4 cups of crushed cheerios (use the plain ones!)
-1/2 cup of egg beaters
For the sauce-
-1 1/2 Tablespoons of light sour cream
-1 Tablespoon of raw organic agave
You need to start by pressing the water out of your tofu. I used my tofu press. If you don't have one, place a towel on top of the tofu, then a heavy pan on top (or something with some weight)- takes about 30-45 minutes.
While you are waiting, preheat your oven to 400 degrees Fahrenheit and let's crush the cheerios!
Put them in a bowl, and then put the egg beaters in a separate bowl (I actually used the tofu press here instead of making another dish dirty!)
Grab a cookie sheet, line it with tinfoil, and spray it with a little olive oil to prevent sticking
Next we are going to cut the tofu into slices. I did about 1/3 of an inch (no picture, sorry I was starving and forgot!)
——Time to assemble!
Dip the tofu in the egg beaters, completely covering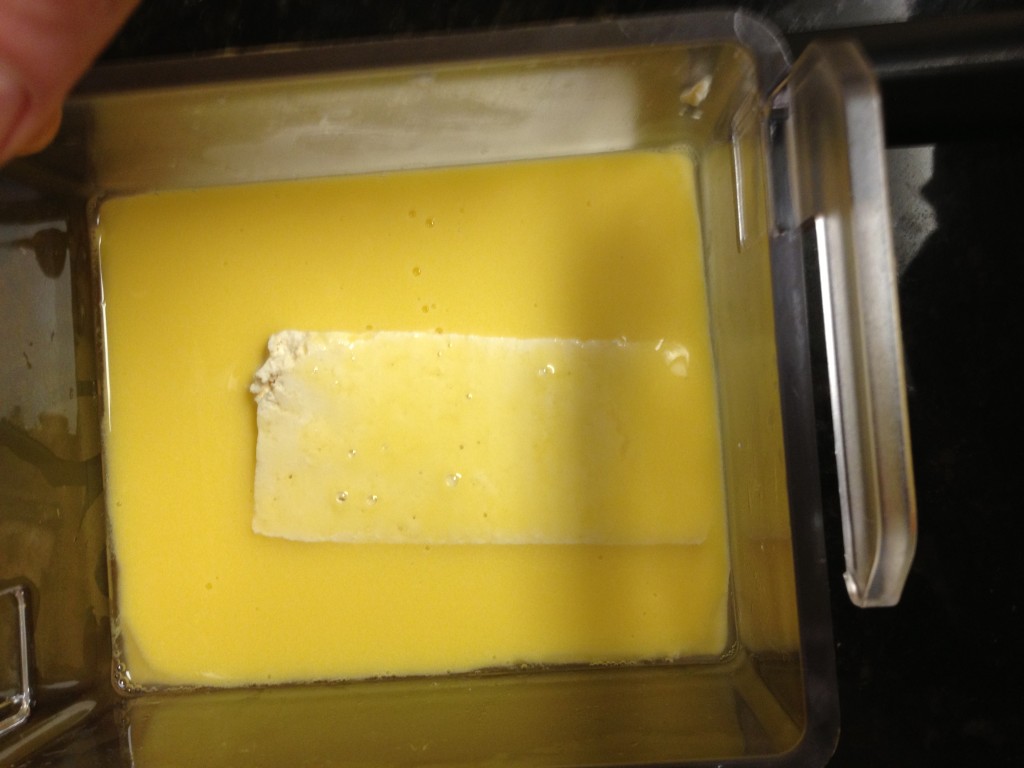 Next dredge in in the crushed cheerios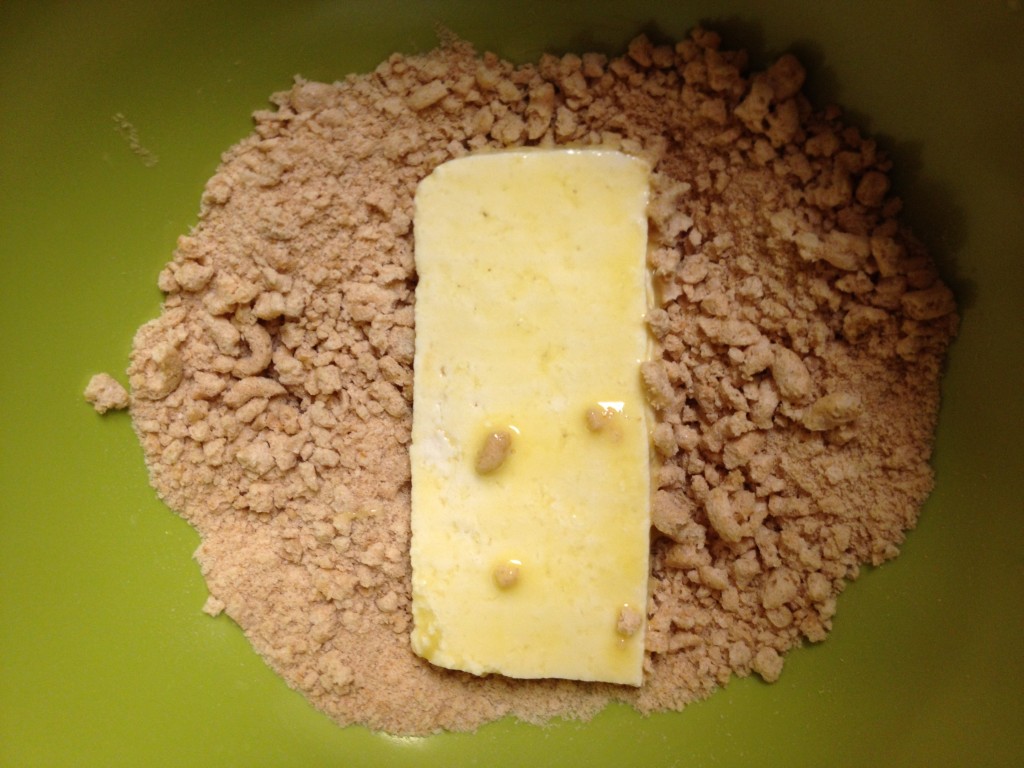 And place on the pan. Easy, huh?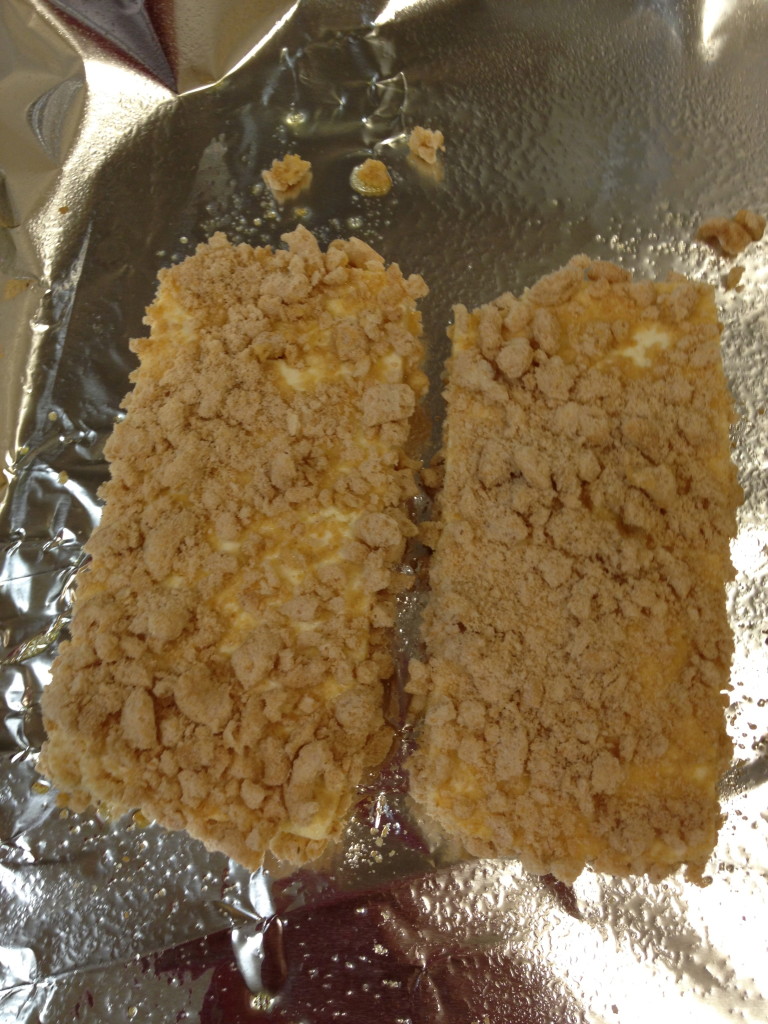 I only used half the block of tofu because I wanted to save it for another recipe. If you use the entire block, you may have to crush up a little more of the cheerios
Now bake these for 25 minutes
While it's cooking, grab your agave and light sour cream for the sauce
Mix 1 Tablespoon of agave with 1 1/2 Tablespoons of the light sour cream. It sounds odd, but it is a PERFECT match with the hint of sweetness from the cheerios. If you have never had agave nectar before I highly recommend it. It's a form of a sweetener, similar to a honey, but thinner (I don't care for honey)
After the 25 minutes is up, take the tofu out of the oven. It will be a nice crispy golden brown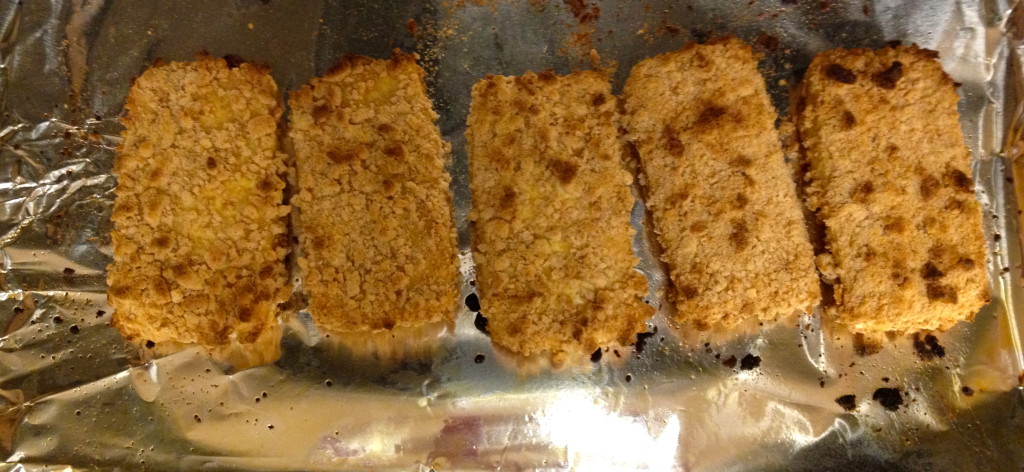 I drizzled the Agave Cream on top of the tofu and around for dipping. My dinner was complete with a side of broccoli 🙂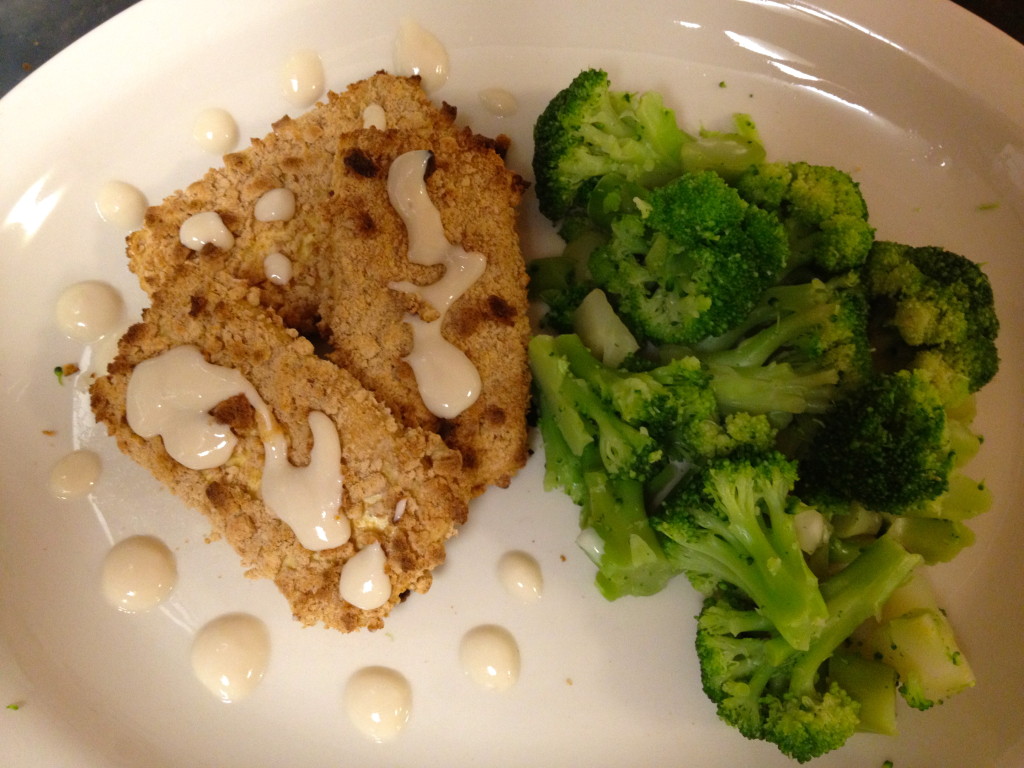 Absolutely delicious! The tofu was nice and crunchy from the cheerios and the agave cream just took it up a notch.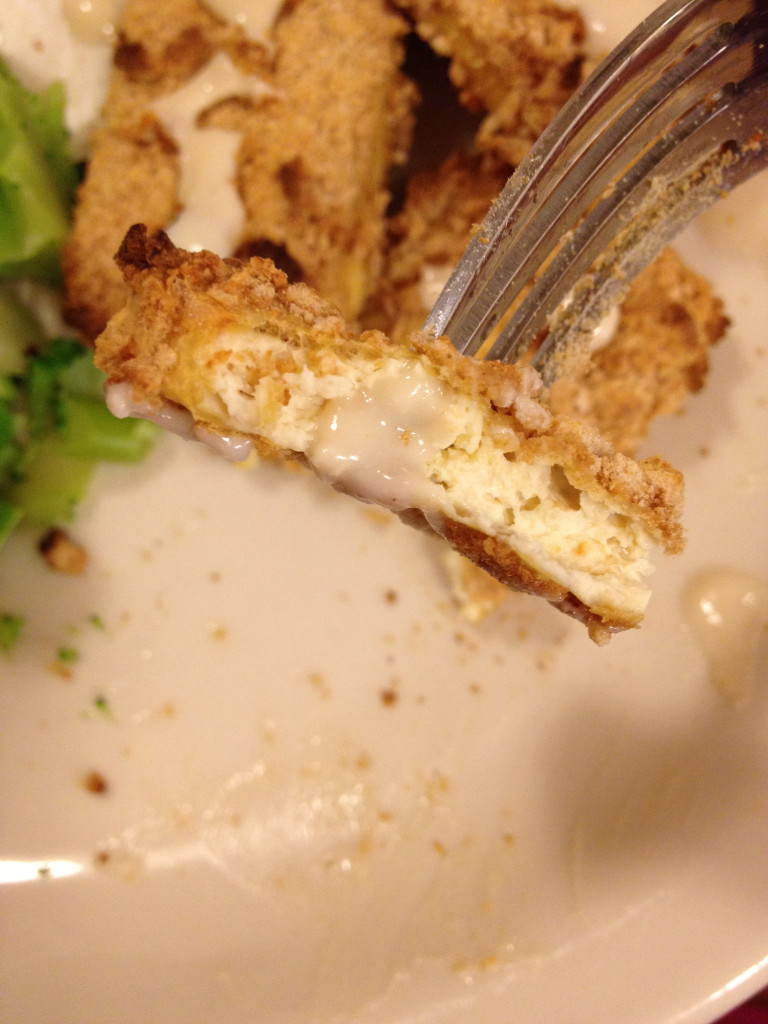 Make this! You won't be sorry 🙂
Happy eating…
XOXO With a Cherry On Top,
-Minnie