Cougars, Dolphins, and Justin Beaver
Now that I have calmed down after the Phoebe incident (see yesterday's post), I can jump into life from today.
Currently I am on the phone with a certain cable company, trying to get my TLC and Bravo back. This is a NIGHTMARE. Calling the cable company is one of the worst things ever. It had to be done though, because let's face it, I can't live without my trash tv. After 30 minutes of plugging, unplugging, and rebooting, Dave fixed by box and I am now back to a world of Sister Wives and Extreme Cougars!
Earlier today, Phoebe and I returned home from G-Mama's and after the awful vet visit of 2012, I gave her a new toy. She loves these tiny Kong toys. They don't have a lot of stuffing, and she squeaks them super loud and carries them everywhere. Well yesterday we found a new character!
So excited… Phoebe would like to introduce Justin Beaver
I was in the mood for something spicy, since I've been so HEATED lately! I thought it was only appropriate. Spicy Seitan Sausages. This is a simple meat substitute I love to make. And cheaper than the stores! Try me 🙂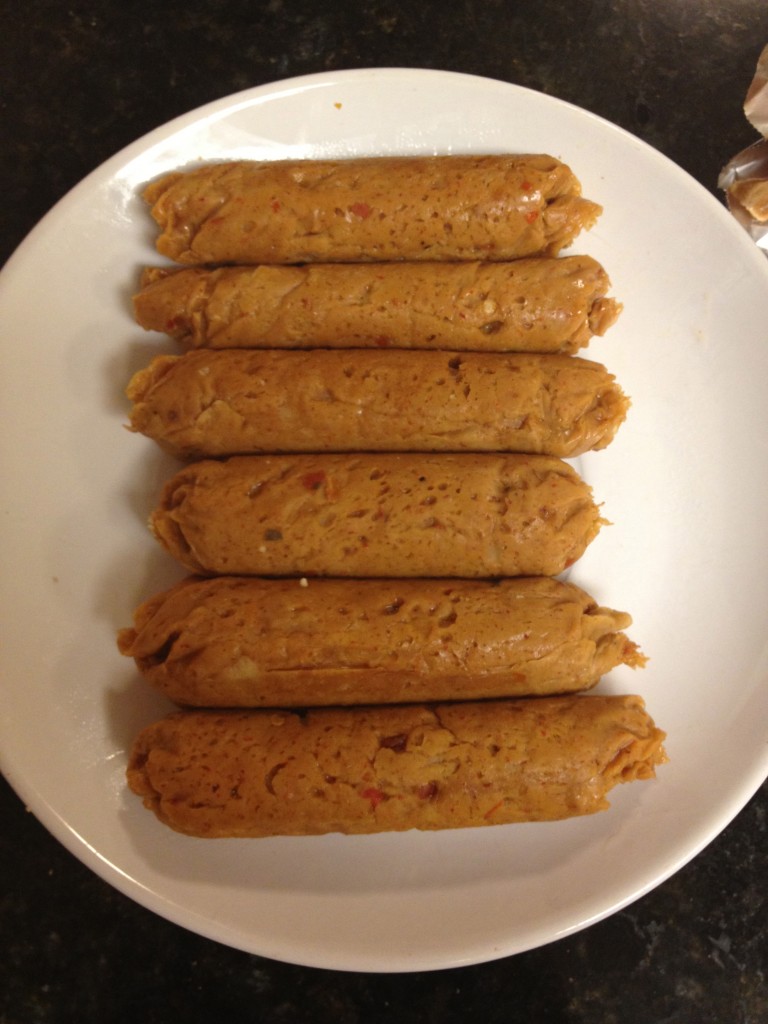 ONE of these sausages has only 48 calories, less than 0.5 grams of fat, and 9.2 grams of protein! 
My workout today made me feel like an animal! I love days when I finish a workout and I'm sweaty and gross. It feels like a great accomplishment! Today I started with Mr. Stairmaster and I hit it super hard. I made a short video for you guys too! This shows the moves I do that I was talking about a view days ago. WARNING: I do not look good… but who does when they REALLY workout?
I did a chest workout too. And then went back to finish my cardio on the Stairmaster. I hit the stairs mega hard today as you see, and it felt good! If you can't do it for a long time, break it up into sections, it really makes a difference! 🙂
Chest:
I used the cables today for this. Here's what it looks like
See the two handles? I use both for standing chest presses, fly's, and pulls
Chest Presses 25lbs each side (50 total). 15 reps x 4 sets. Up your weight last 2 sets! (put the handles at shoulder height)
Chest Flys 20lbs each side (40 total). 15 reps x 4 sets. Up your weight last 2 sets! (put the handles near the top and fly in and out)
Chest Pulls 10lbs each side (20 total). These are harder because you are putting the handles at the bottom and pulling up and out, arms with a slight bend in elbow. 10 reps x 4 sets
Now I moved to dumbbells and did open and close. Elbows bent using 15lb dumbbells. Like you are going to do a shoulder press. Open and close your arms as you squeeze your chest. 12 reps x 3 sets
Onto some side bends, 20 reps x 2 sets each side (25lb plate)
And then Captains Chair…
Lift your knees up (you balance your upper body on arm rests). 15 reps x 2 sets
Straight leg lifts. 10 reps x 2 sets
Finished today with some good stretching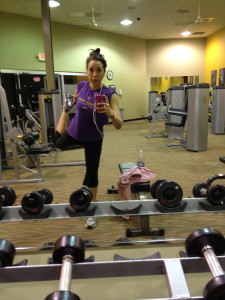 And home I went to my baby girl…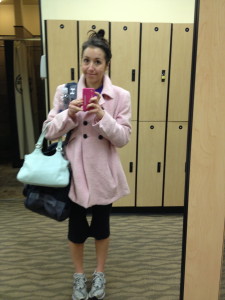 Tomorrow is shoulder day! Yippeee
Back to the week we go!
XOXO With a Cherry On Top,
-Minnie