Doing some Nesting + Quest Giveaway
Hi everyone! It's Tuesday, one day closer to the holiday break. I seriously cannot believe it is turkey time already! I panic a bit as the holidays come and go, realizing I'm getting closer and closer to hitting 30.
THIRTY!!!
I know age is just a number, but geez that's a hard one to hit. Actually on Sunday I watched the episode of Friends where Rachel turns thirty and mourns about it. I feel ya Rachel. I'll be hanging onto these next 7 months as long as I can 🙂
After browsing around my blog a bit, I've come to the conclusion a lot of pages are not up to date. My picture page for one is a disaster. I'm definitely not the same woman in most of those pictures. Hopefully this weekend I can get it up to date, along with tweaking some other pages. However, I did now include a central location where you can see my competition posts and pictures. It's now on the main menu navigation but you can also click here.
———————————
As you're reading this, I'm in a courthouse. Yes my number was called for jury duty. I'm actually being pretty positive about it for the following reasons.
It's a terrible Tuesday I get to miss at work-WIN
I will still be paid- WIN
I get to read a book for most of the day- WIN
I get to sleep in an extra hour- WIN
So I will gladly do my duty as an American citizen and take part. Thanks 'Merica!
Also, big QUEST news. A new bar! FINALLY! S'mores flavor 🙂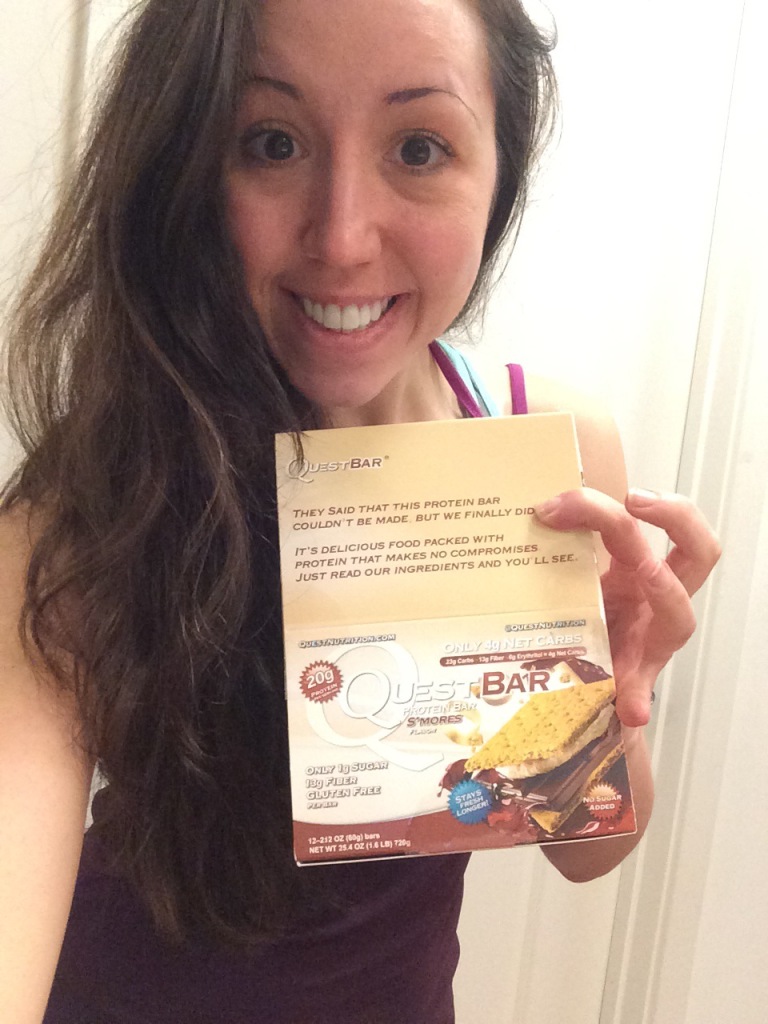 My lovely extended family over at quest sent me some to try! 🙂
I was obviously so excited. Okay, I may have screamed when I opened the box. You guys don't understand my quest bar obsession. There hasn't been a new bar in a while! I didn't waste any time.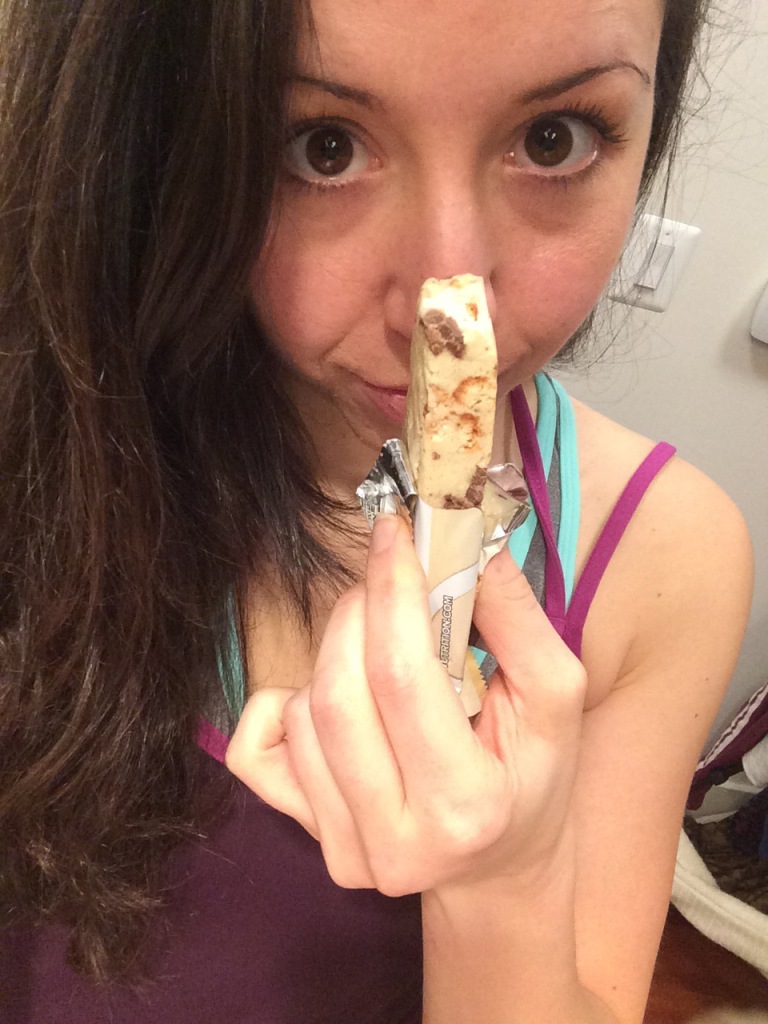 And I may have broiled one too. Look at those chunks! Toasty just like the campfire.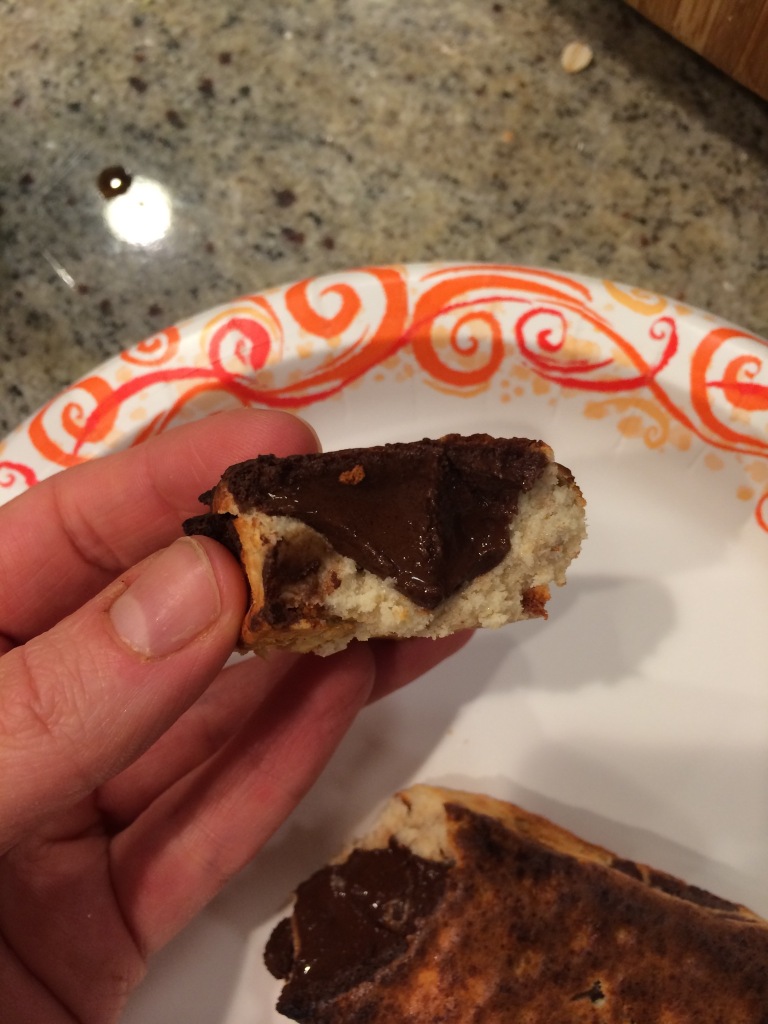 Since I love my readers so much I'm giving 6 bars to a lucky reader! Just comment below with your favorite quest bar flavor. If you haven't tried them, no worries, you can still enter! Just tell me you want to try it! These aren't even in stores yet folks.
Contest ends Friday, November 28, 2014 at 8am eastern time. Winner will be chosen by random generator. One entry per e-mail address. Open Internationally. Good luck 🙂
If you don't want to press your luck, you can pre-order them below!
Have a great Tuesday! See ya tomorrow.
XOXO With a Cherry On Top,
-Minnie