Ezekiel Grilled Veggie Wrap
I have always been a huge fan of wraps. Unfortunately, they do not fit into my clean eating challenge! Oh no! What do I do?
Well, I came across Ezekiel WRAPS at Whole Foods. I was so excited! I grabbed 2 packs (Ezekiel can be placed in the freezer). Ezekiel bread for those who don't know is a bread made from only wheat, millet, soybeans, barley, lentils, and spelt. All organic and healthy!
I also love grilled veggies, but since I am in an apartment and it's cold outside, I use my little home plug in grill. So convenient and you get that grill taste! I decided to combine these two things and have a fabulous healthy clean dinner.
And of course a wrap needs some kind of condiment, but those are also limited in clean eating. So I make my own! All you need is a little greek yogurt, lime, and a teeny bit of natural honey and you have a wonderful dressing. Better than mayo, mustard, or ranch 😉
For this recipe you will need:
-1 Ezekiel wrap
-1/2 small white onion
-1/2 small red onion
-1 green bell pepper
-4 asparagus spears
-1 yellow squash
-2 leaves of Swiss Chard
-1 1/2 Tablespoons of plain greek yogurt
-1/2 small lime
-1/4 teaspoon of natural honey
-Pepper to taste
-olive oil spray
Start by slicing your onions and place on the grill. You won't use all of these for the wrap, just some extra for me!
While that is cooking start chopping up the green bell pepper, asparagus, and squash. Put it in a pan. I made all of this to eat off of for a couple days. Eat it as a side, throw it in egg whites, or just as a snack! I always have some kind of cooked veggies on hand in the fridge 😉
Once they are cooked, I throw it in tupperware and keep it covered until I am ready to make my wrap (I like to just take out what I need and then I have my future servings already in a container)
When the onions are almost done, I take my swiss chard and just place on top of the onions and grill!
When you are ready to use this, you just peel the leaves down from the stem. The stem is too tough to eat.
Now prepare the sauce! Take the greek yogurt, squeeze fresh lime juice in, and the teeny bit of honey! Mix, and you have a wonderful sweet tangy greek yogurt dressing 🙂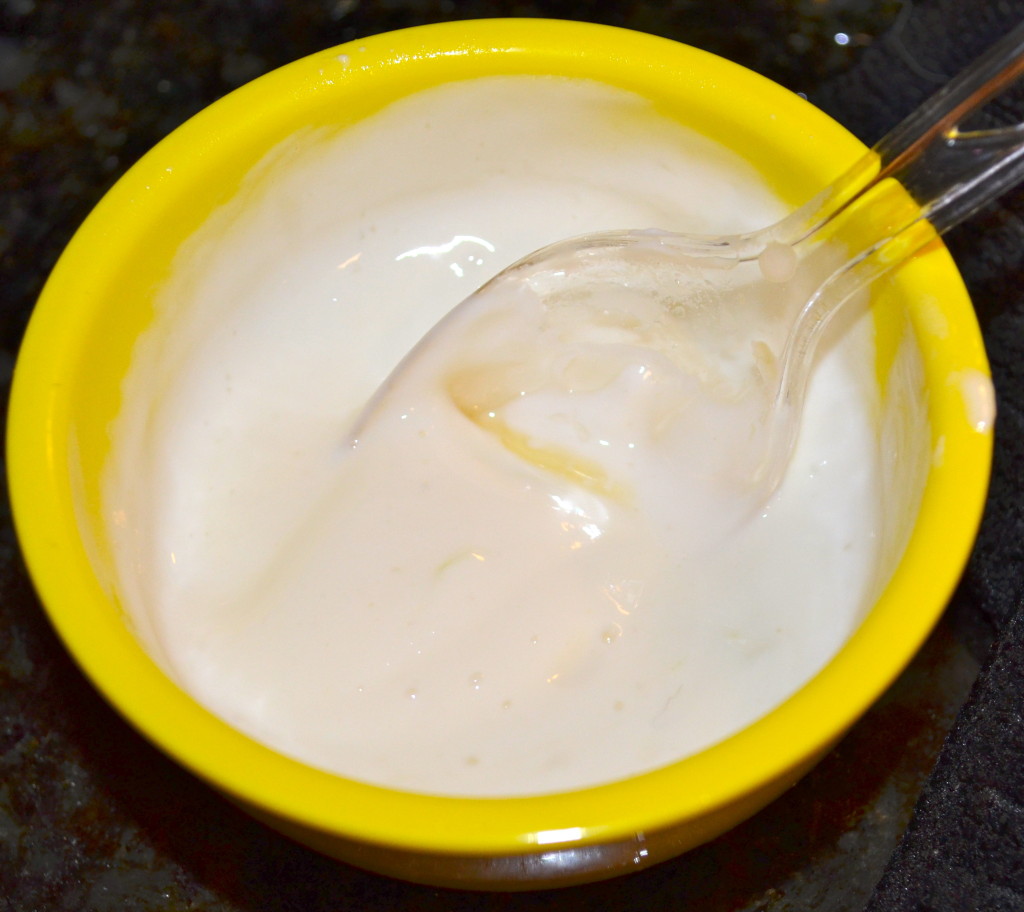 Place this on your wrap (I didn't use all of it)
Now it's time to layer!
Then the veggies in the tupperware (sorry forgot the picture!)
And top with swiss chard and pepper!
I ended up pairing this with a beautiful piece of mahi mahi for my protein. So good 🙂
I then wrapped it up!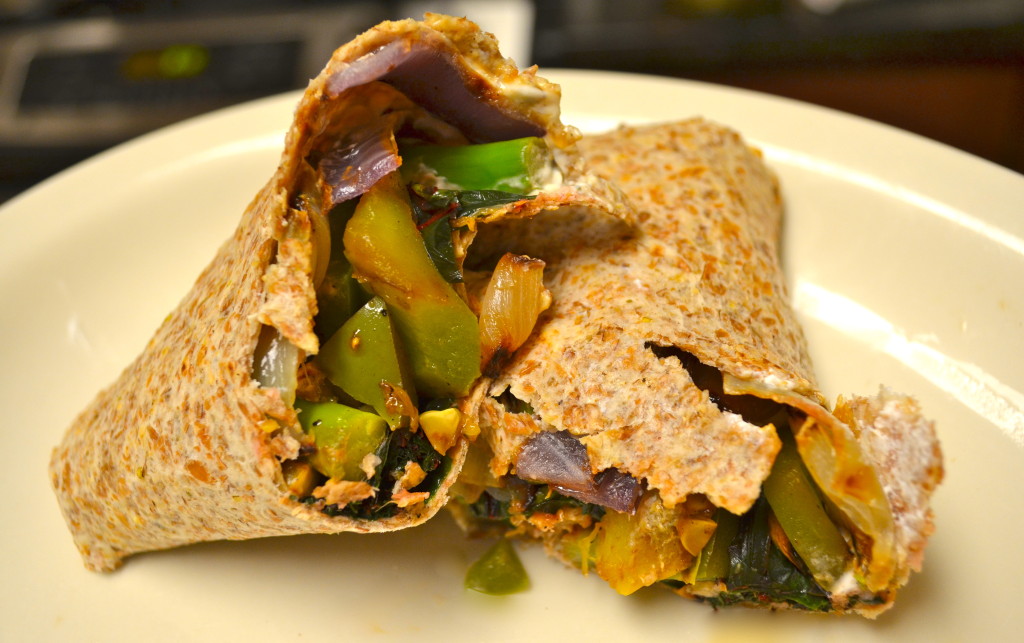 This was gone in no time. Different, yet simple and scrumptious!
Happy eating…
XOXO With a Cherry On Top,
-Minnie