Food and Fit Fashion
Good Morning and Happy Tuesday!
Hoping this Tuesday won't be so bad, things were looking up when I left work yesterday so there is hope 😉
Sunday night I did quite the meal prep, actually it took place over a day or so, but I made a lot of things! You guys know I'm all about not eating the same thing for prep, I don't know how some competitors do it. I still keep mine all pretty clean, I just like to change the way things are made using the same ingredients 🙂
So let's take a peek into what I made:
Tilapia Ceviche (recipe in my e-book)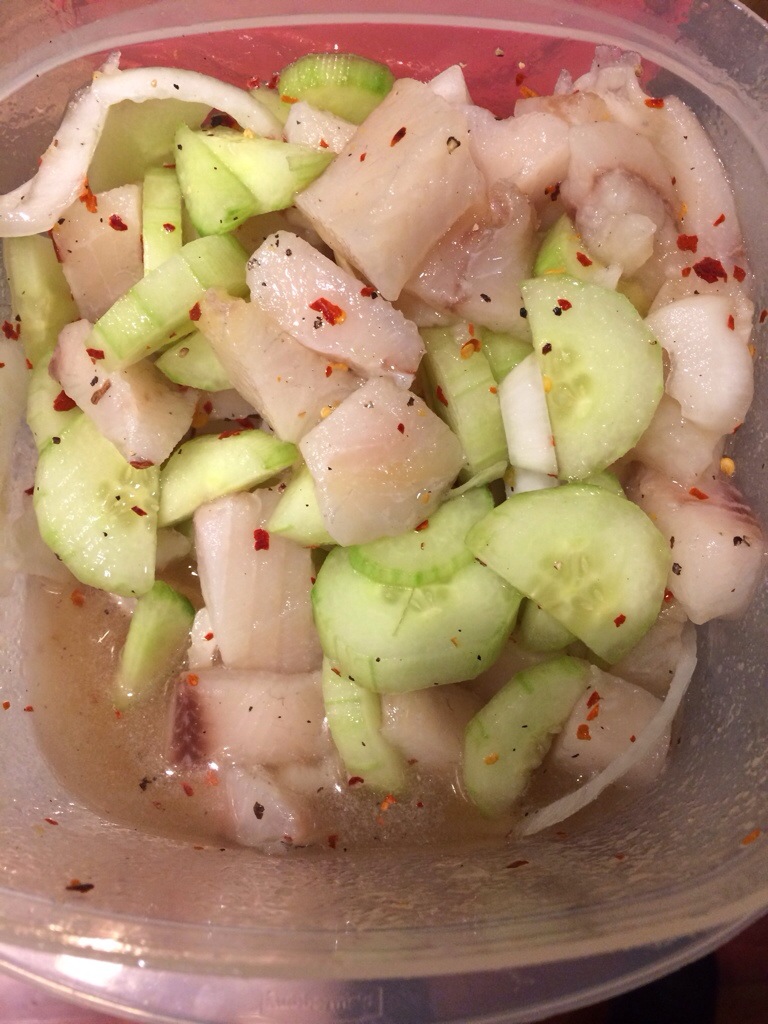 BBQ Turkey Burgers. This is 94% lean ground turkey, some onion, fresh banana peppers, and a few Tablespoons of my clean skinny minnie BBQ sauce. You can find the recipe for the sauce here.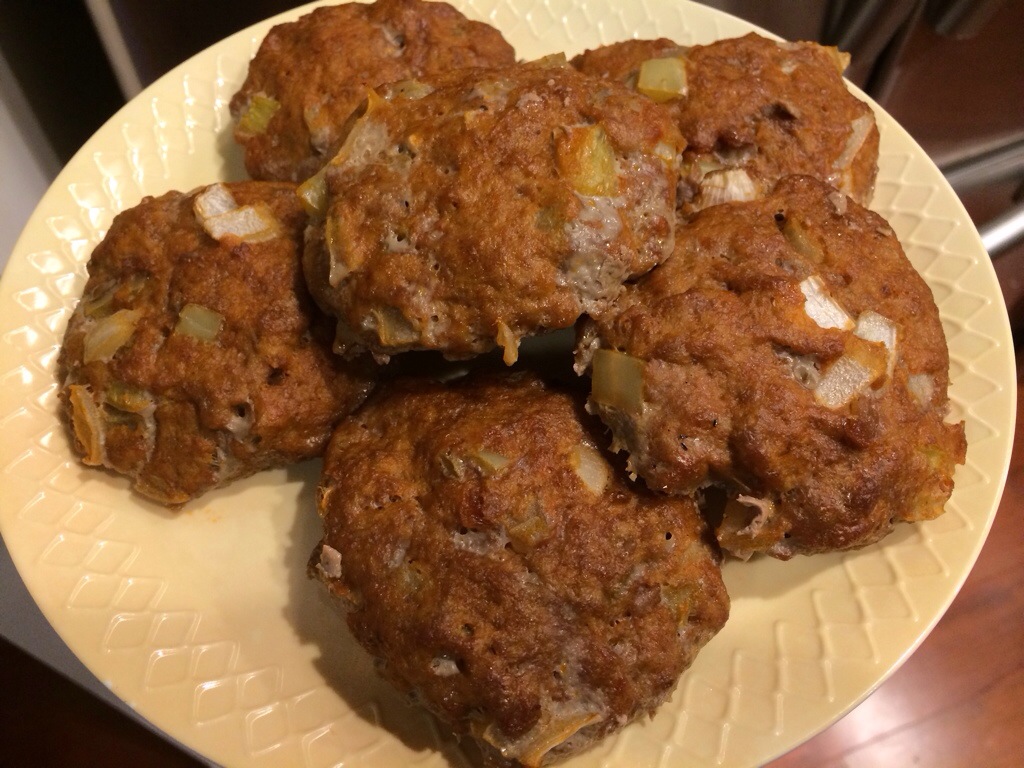 Protein Waffles without flour!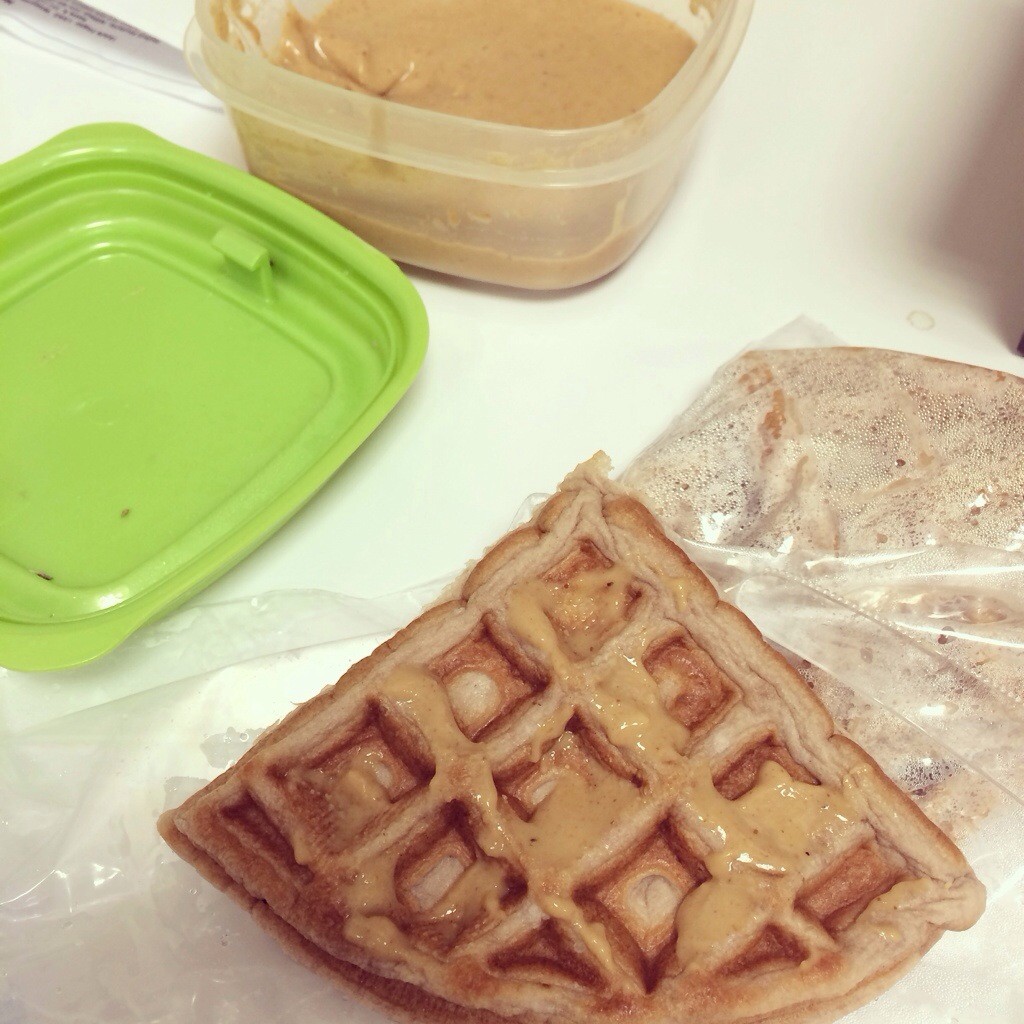 I make a batch, freeze them and each night take one out for the work day to follow. In the container is PB fit!
Cooked spinach with spices
Overnight oats with whey protein
Oven roasted zucchini, squash, and peppers
Eggs (duh)
Pulled BBQ Chicken- again recipe HERE!
I made a big batch of this for pre-workout drinks 🙂
And I have to include a little something I had Sunday. My fluff. This is a normal fluff, but GREEN because I just added a big handful of fresh spinach. Mid afternoon I realized I was a little bad about getting in my greens, so I added this to my blender. I couldn't even taste the spinach.
So now that I've talked about food, I'll take about fashion lately. My gym outfits have been pretty coordinated. I especially LOVE this one because of the amazing pants that FABLETICS sent me.
These are the Safari capris and they are beautiful and fit perfect. I'm wearing a medium, not sure I'd fit in a small anymore since my glutes have grown quite a bit!
First time customers can get an entire outfit for $25! It's really good quality too 🙂 Thank you Fabletics for sending me great pieces.
I also wore this little combo.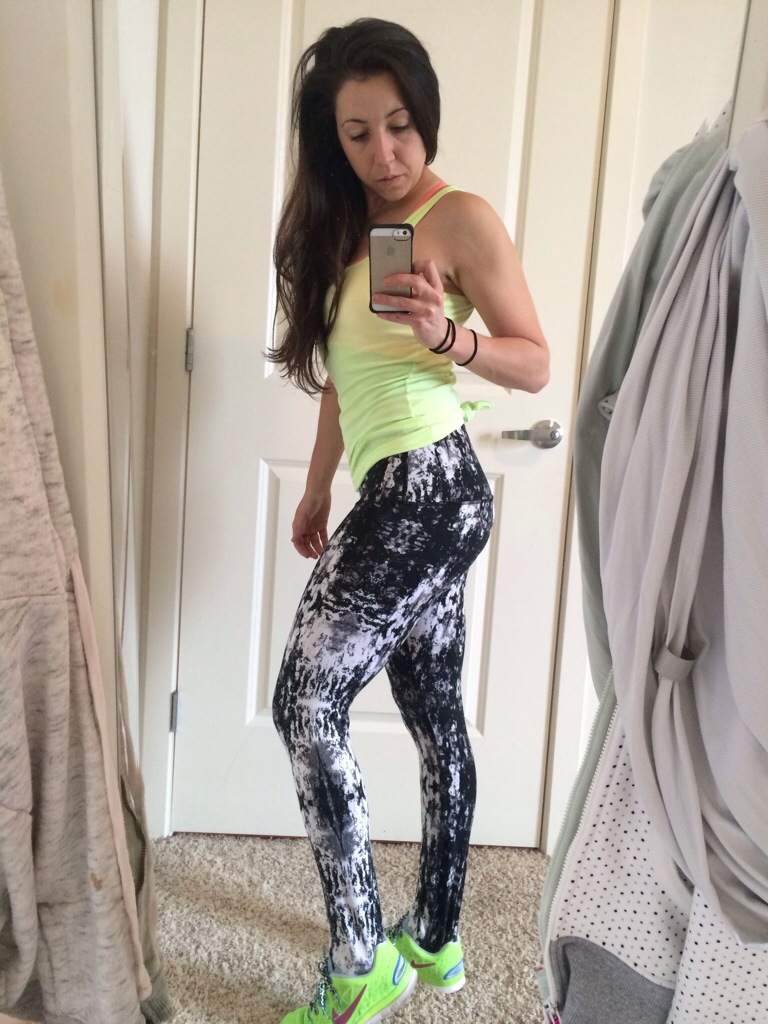 And on Friday I had something work related and ditched the sneakers for heels. YES HEELS! Heels that aren't competition  heels at that.
G-Mama was curious as to what I wore that day, so here ya go Ma!
And Monday was a blackout kind of day. Sometimes in order to feel like a badass you just need to be in all black 😉 At least I think so anyway.
What's your favorite gym outfit/gym piece? I just adore fit fashion!
Have a great day, be back tomorrow 🙂
XOXO With a Cherry On Top,
-Minnie