Frozen Monkey
Okay, I know you probably clicked on this recipe out of curiousity. What is a Frozen Monkey? Well, only my favorite frozen yogurt, but guess what? It's not even real frozen yogurt!
Let me explain…
I eat bananas a lot. Probably too much for human consumption. I once googled potassium overdose because my heart was doing this weird flutter thing one day and I panicked thinking I ate too many bananas… well turns out you have to eat about 100 of them in a day, so we are good 🙂
Anyway, I also love frozen yogurt, but dairy isn't exactly my best friend. So this recipe combines the best of both worlds and tastes just like a frozen yogurt using ONLY whipped bananas!
Excellent and FABULOUS for the waist line!
So faux frozen yogurt made out of bananas is a Frozen Monkey…
Well I thought it was cute?
For this recipe you will need:
-4 VERY RIPE bananas (I'm talking too ripe to eat, banana bread style)
-2 Tablespoons of cocoa powder
-1 packet of stevia (you can omit if you like, I preferred a little more sweetness)
First you need to start by chopping up your ripe bananas. I just smushed them up some into halves or quarters. Easier for the blending the next day
Next, put them in a large freezer bag and freeze overnight. This will make it a true frozen treat. If you don't freeze, it won't turn out as good!
The next day take the bag out of the freezer. I usually let it thaw some on the counter for about 30 minutes. It's easier for mixing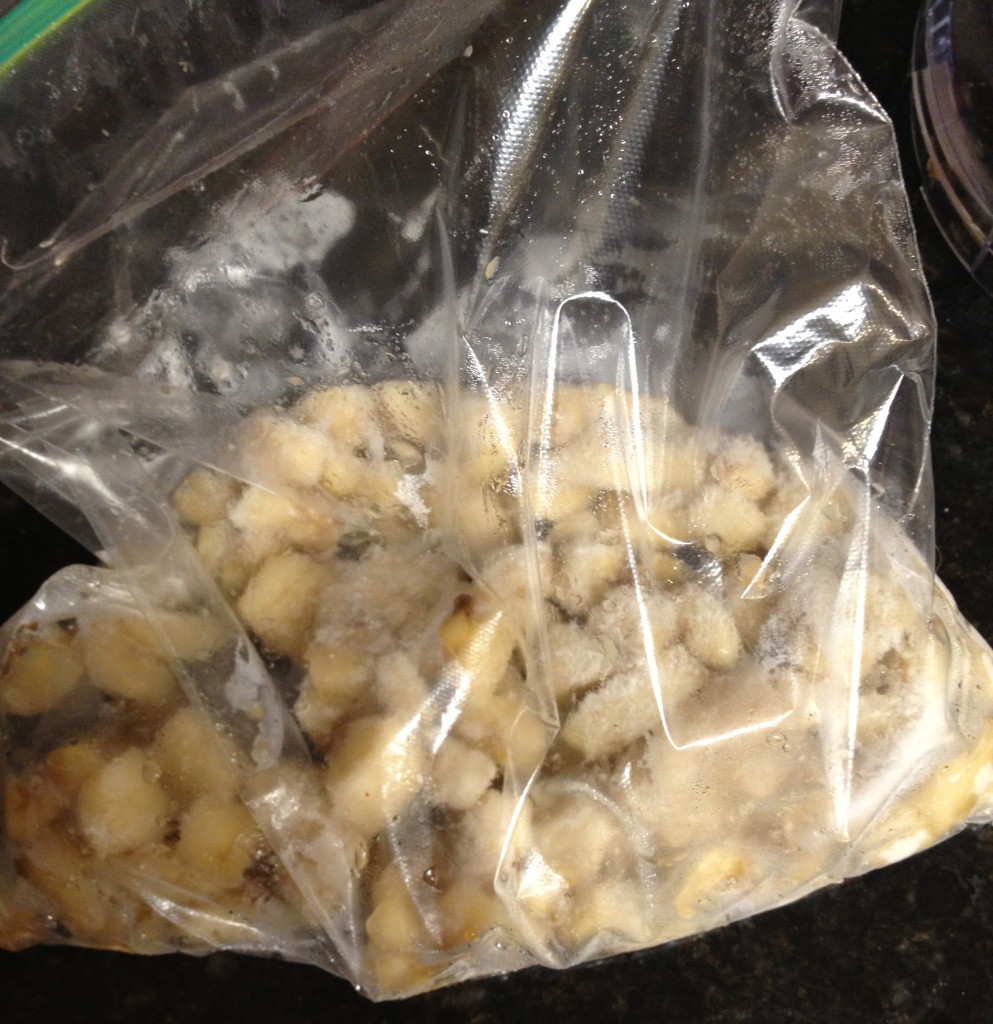 Now grab your food processor (I just love this thing don't I?) And lets get whipping!
Break the frozen bananas into chunks and place it in the mixer
Cover with the lid, turn it on and watch those bananas churn!
It will soon turn into a smooth, creamy, fluffy frozen yogurt!
Continue to whip and add a Tablespoon of cocoa powder (You may have to stop and stir by hand a little)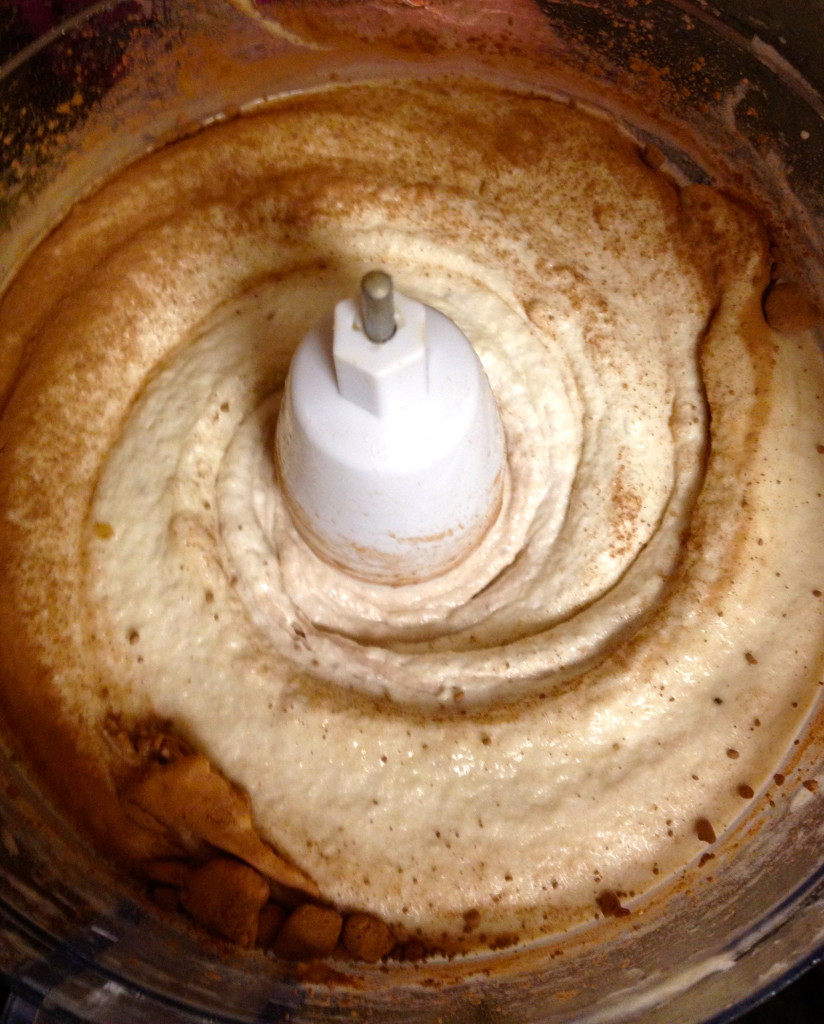 I also added one packet of stevia for some extra sweetness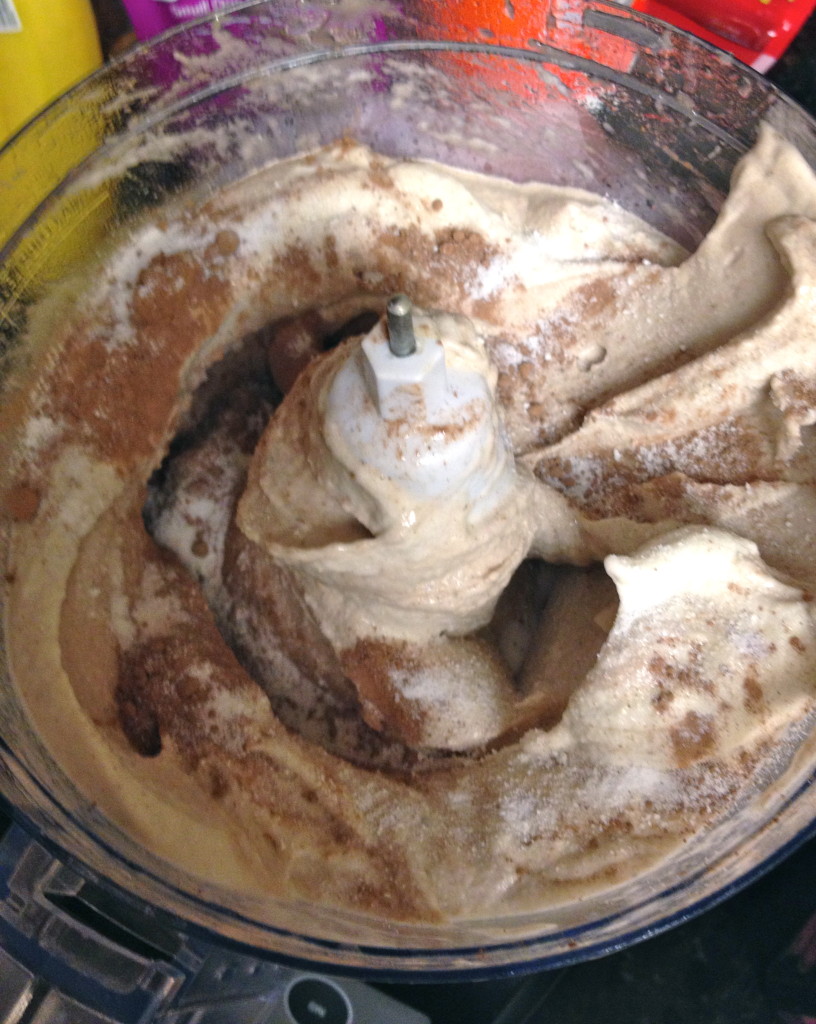 And mixed again into a beautiful Frozen Monkey
Now spoon it out of the food processor to serve! Freeze leftovers. It's the best right after you make it though! Fluffy 🙂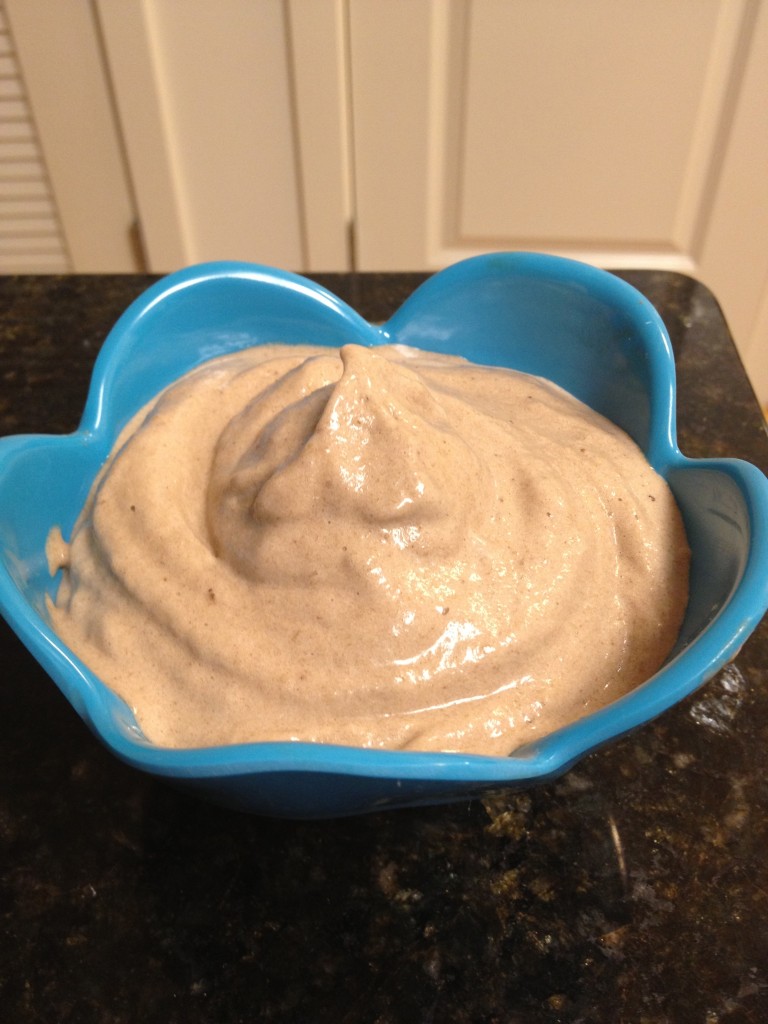 This is a NAKED Frozen Monkey. Meaning he is plain. I like a little cool whip lite on top of mine 🙂
I really enjoyed this one!
Super simple, yet absolutely delightful! Great after dinner snack 🙂
Happy eating…
XOXO With a Cherry On Top,
-Minnie