Giant Birthday Cake Cookie
Hi friends.
Obviously I am no stranger to everything birthday cake flavored. If you walk in any GNC, Vitamin Shoppe, even Walmart you will find those large protein cookies in various flavors. I will admit, I LOVE THEM. However it's two servings and let's be real, do we really share it? Not me!
Those giant protein cookies are about 400 calories and 54 carbs. So a healthier treat ends up being more like a cheat.
I got to work in my kitchen, and many of you saw this on my snap or Instagram feed and wanted to know the recipe. Unfortunately this is still the ROUGH DRAFT of this recipe, as I haven't quite perfected it, but I thought I'd share it anyway.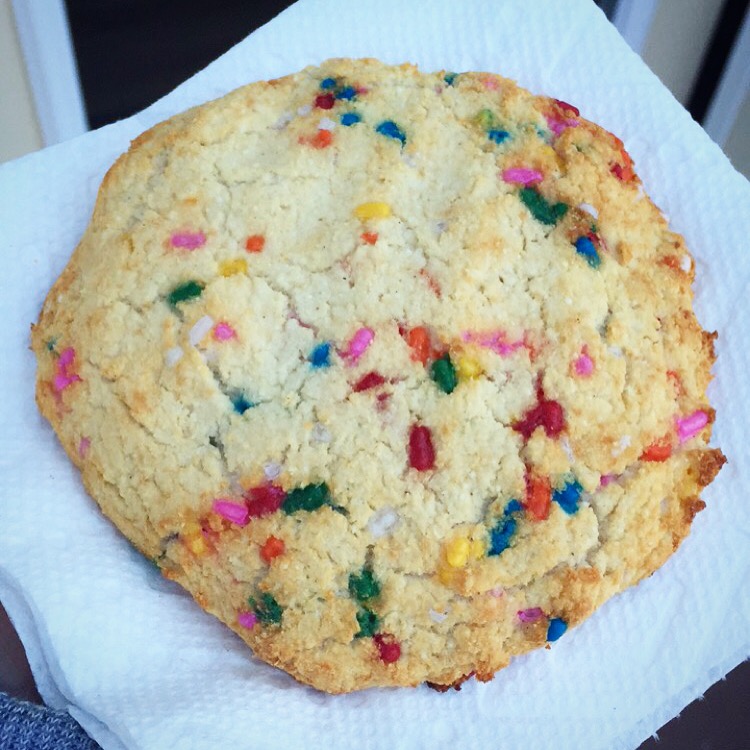 Here's What You'll Need:
15 grams whey powder – vanilla or any "cake" flavor
2 Tablespoons coconut flour
1 Tablespoon all purpose flour (I used gluten free)
2 packets of stevia in the raw
1/4 teaspoon baking powder
1 teaspoon of ghee (melted)
3 Tablespoons unsweetened vanilla cashew milk
1 Tablespoon rainbow sprinkles
Preheat the oven to 350 degrees Fahrenheit.
Mix together all the dry ingredients, then mix in the melted ghee (or regular butter) and cashew milk. Toss in rainbow sprinkles!
I patted down the cookie with my hands onto a baking sheet.
In the oven it went for 20 minutes! Keep an eye on it though 🙂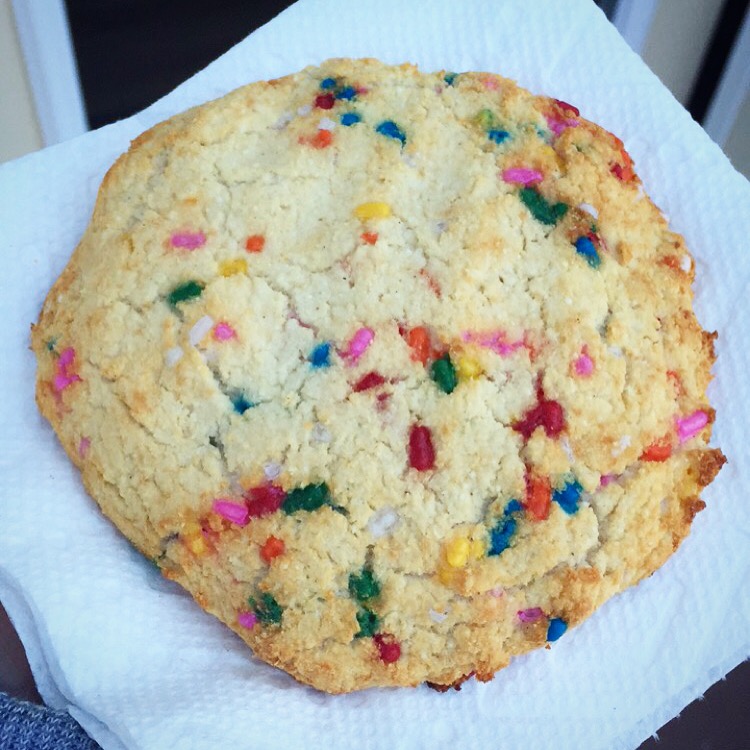 The edges should be a little brown like above 🙂
And the inside so yummy and sprinkled!

I may have shared with a friend. The only friend that shares my food 😉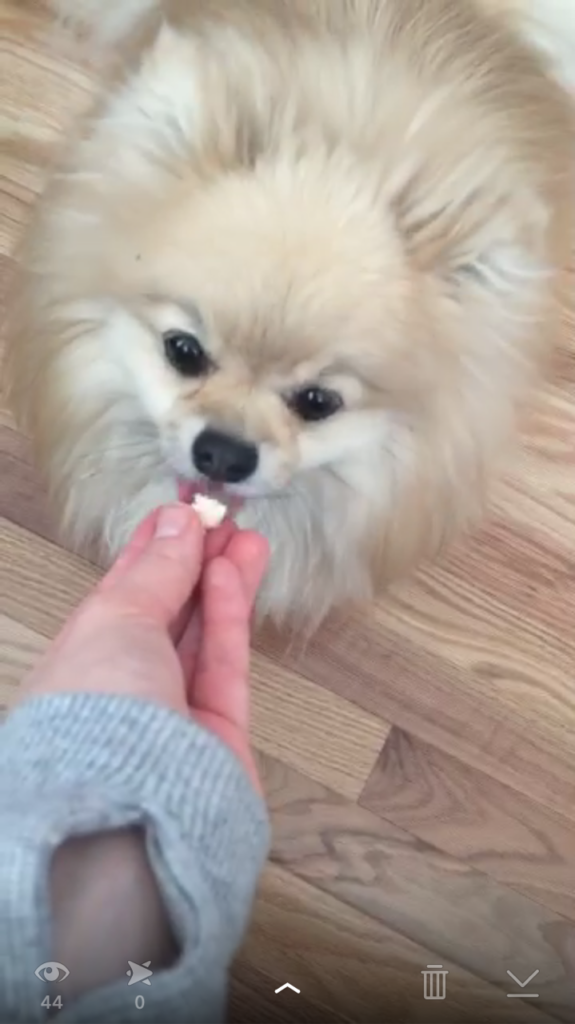 Macros for entire cookie: 238 calories, 11 g fat, 24 g carbs (7 fiber, 7 sugar), 13 g protein
Happy eating…
XOXO With a Cherry On Top,
-Minnie