Gooey PB Brownies
Who doesn't love a brownie? They are delightful! Ooey and Gooey, with the right amount of sweetness. Unfortunately they are also filled with ingredients that pile on the pounds very quickly.
But you still need to satisfy that sweet tooth!
With this recipe you will be able to! These brownies are made using all healthy ingredients and healthy fat. So make these, grab one, and feel good about your choice 🙂
For this recipe you will need:
-1/2 cup of whole wheat flour
-1/4 cup of PB2
-1/4 cup of splenda
-1/4 cup of splenda brown sugar
-1/4 tsp of baking powder
-1/4 tsp of salt
-10 dried dates
-3/4 cup of water
-1 Tablespoon of coconut oil (melted)
-1/3 cup of natural applesauce
-2 teaspoons of vanilla
-2 Tablespoons of unsweetened vanilla almond milk
For the PB Glaze:
-1 Tablespoon of unsweetened vanilla almond milk
-1/2 tsp of vanilla
-1 Tablespoon of powdered sugar
-2 1/2 Tablespoons of PB2
Preheat your oven to 350 degrees Fahrenheit
Start by chopping up 10 dates and placing them in 3/4 cup of water to help soften them. Add the vanilla to the bowl. You are going to let this sit while you prep the other ingredients.
Add all the dry ingredients to a mixing bowl (thanks for the new bowls mom and dad!)
In a separate bowl, add all the wet ingredients. Make sure you melted the coconut oil
Next you are going to place the bowl of dates into a food processor and mix until it is thin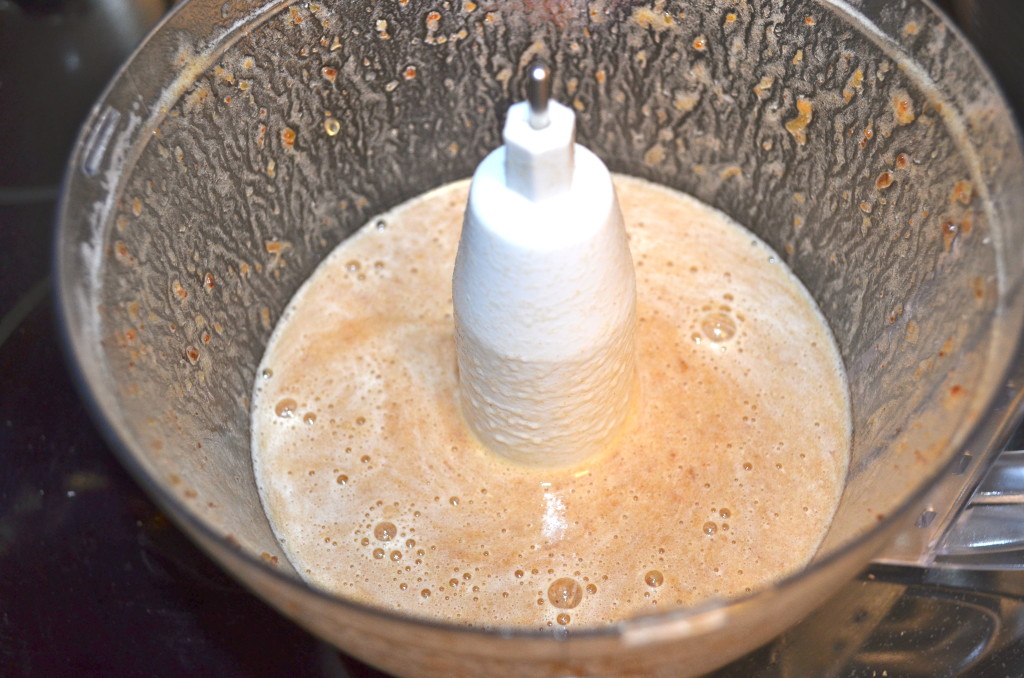 Add this mixture to the wet ingredients and stir
Now slowly add the dry and stir
Spray a baking pan with olive oil and pour in the mixture. Place in the oven for 40 minutes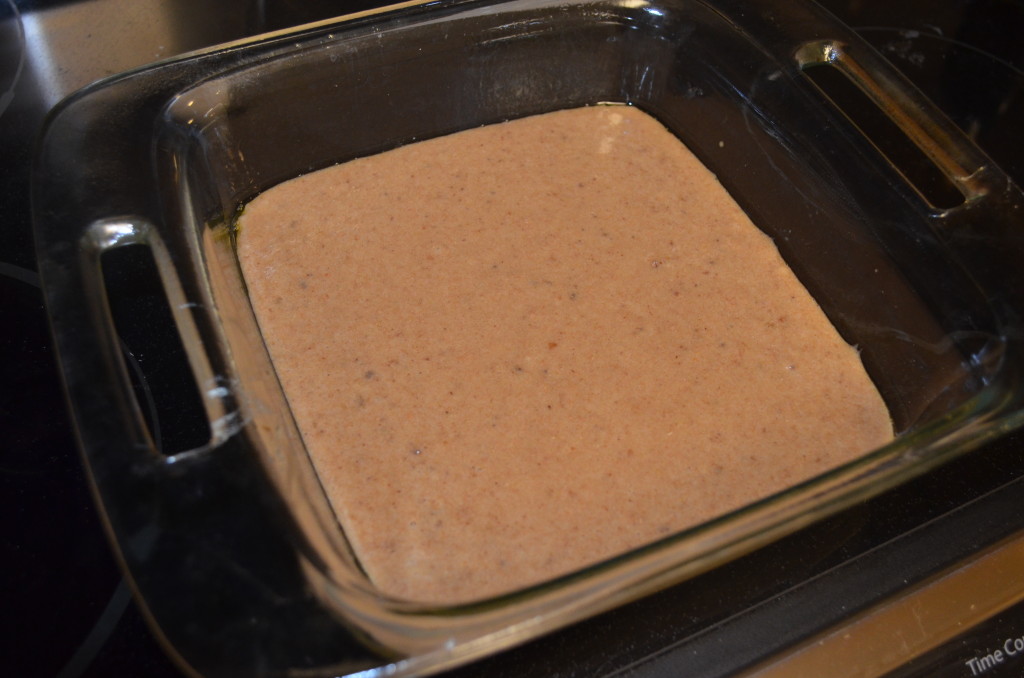 After 40 minutes, take out and do the toothpick test. Let sit until cooled
Now you are going to mix together the ingredients for the glaze and pour it on the brownies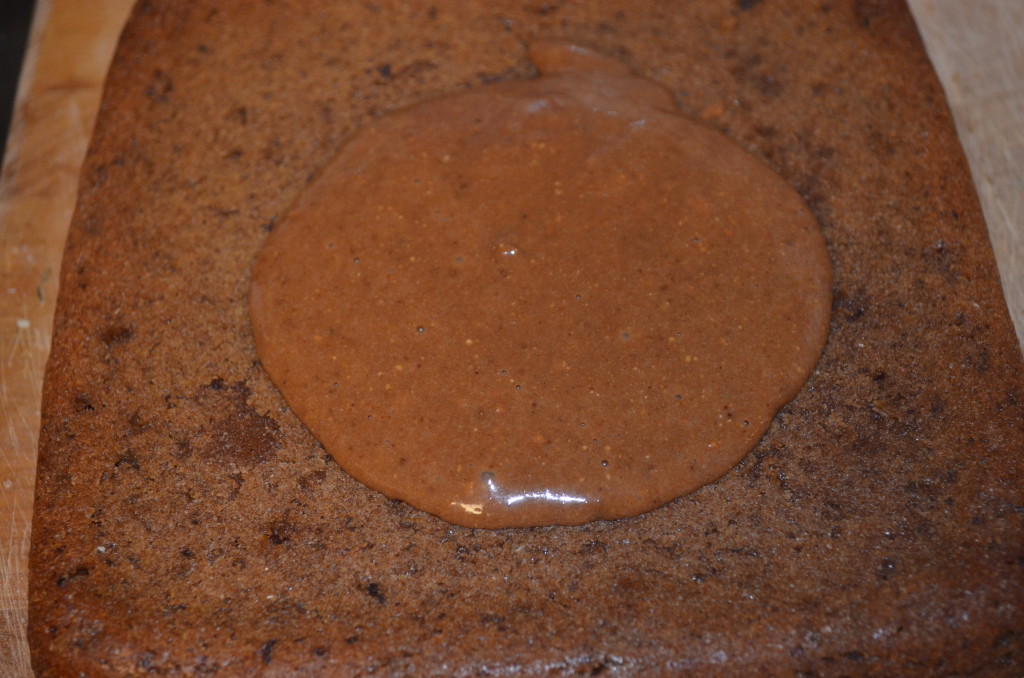 Spread it out until even
And then I placed in the fridge overnight so the glaze would set. You can tent tin foil over the top
In the morning, cut into 9 equal pieces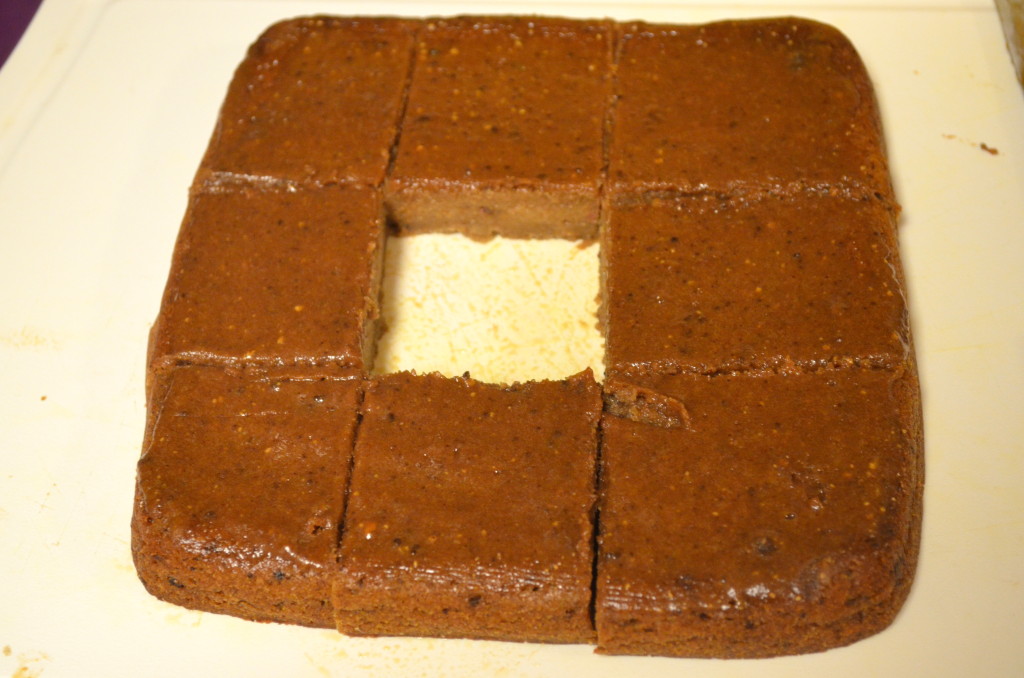 I LOVE the middle of the brownie pan. I hate the edges! Growing up G-Mama would always save me the middle and label it for me 😉
They are so incredibly moist. The dates really make it, and you cannot even taste them (in case you hate dates). They just help to make them gooey!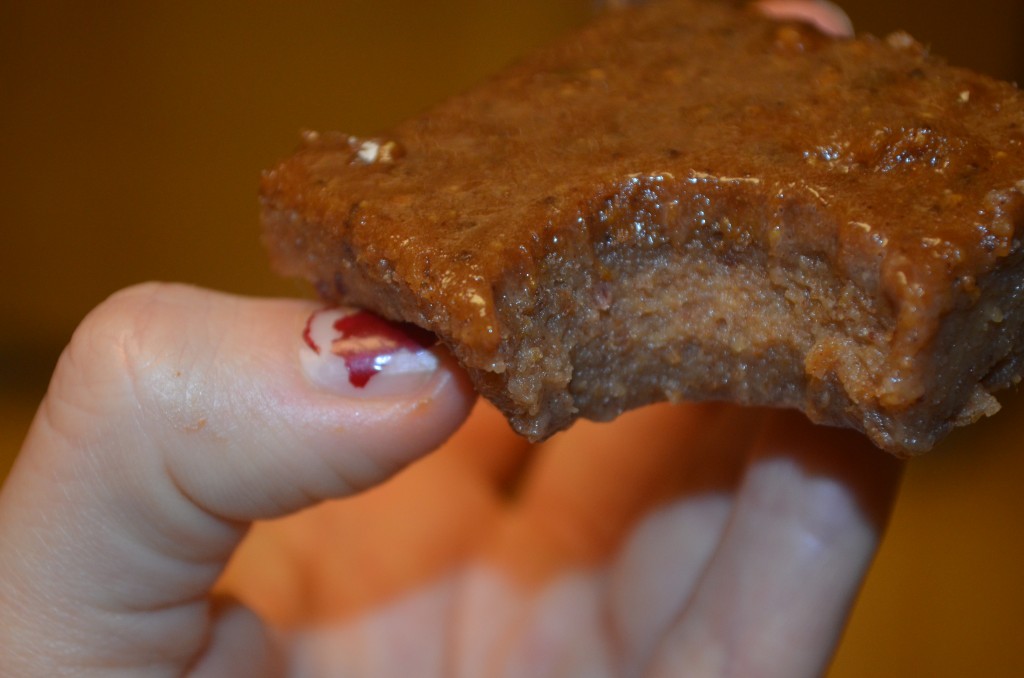 I could have easily eaten the entire pan, but I'll save some for you 😉
Happy eating…
XOXO With a Cherry On Top,
-Minnie