Healthy Chocolate Peanut Butter Rice Krispie Treats
Mmmmm Rice Krispie Treats! A very popular snack that are in lunch boxes across America. When it came to these as a kid, I was a complete Rice Krispie treat snob! I refused to eat the store bought kind. G-Mama made THE BEST Rice Krispie treats. Melty marshmallows and butter. What's not to like?
When one of my loyal followers asked if I could make a healthy version of these I wasn't sure I'd be able to do it. I thought well what will hold it together? One can only use so much honey. Then in Wegmans I came across this little angel: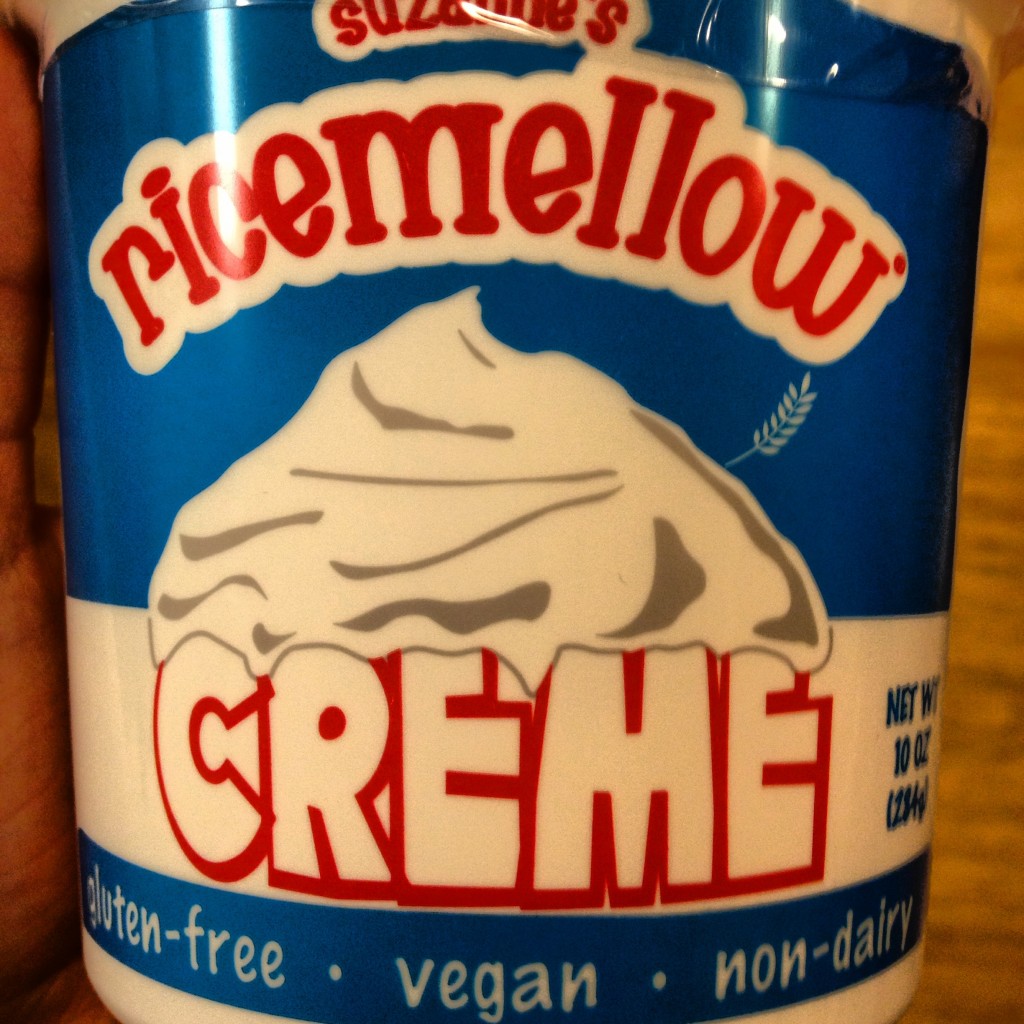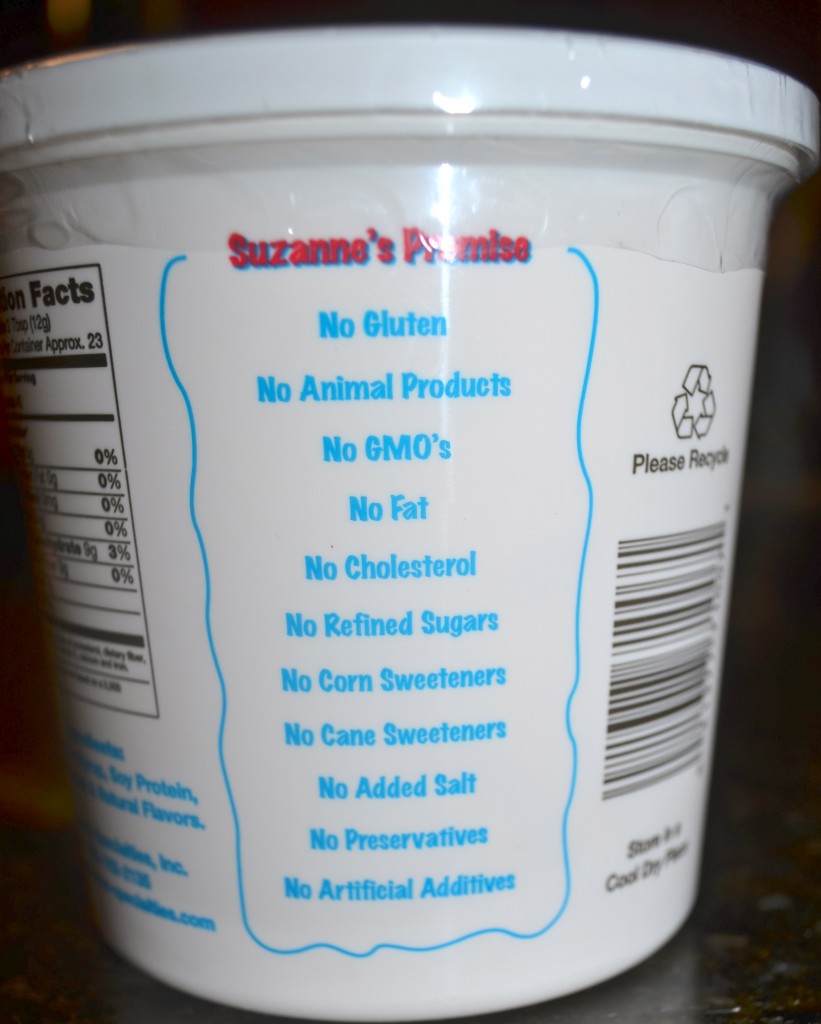 This is made from brown rice syrup! It has a beige tint to it instead of white, but tastes so good! Such a fun find 🙂
And luckily these are so simple to make and are DELICIOUS!
For this recipe you will need:
1 cup of ricemellow creme
1 cup of PB2 cocoa powder (you could also use regular PB2, but I like the cocoa kind to give it the chocolate taste!)
1 cup of Kashi 7 whole grain puffs
2 cups of Rice Krispies cereal
That's it! Woo hoo!
Start by mixing 1/2 cup of your PB2 powder with water. Pop this in the freezer. When you put mixed PB2 in the freezer for about 15 minutes it creates a fudge like consistency! This is how I often eat it because it's pretty much like eating thick fudge off a spoon. Love it.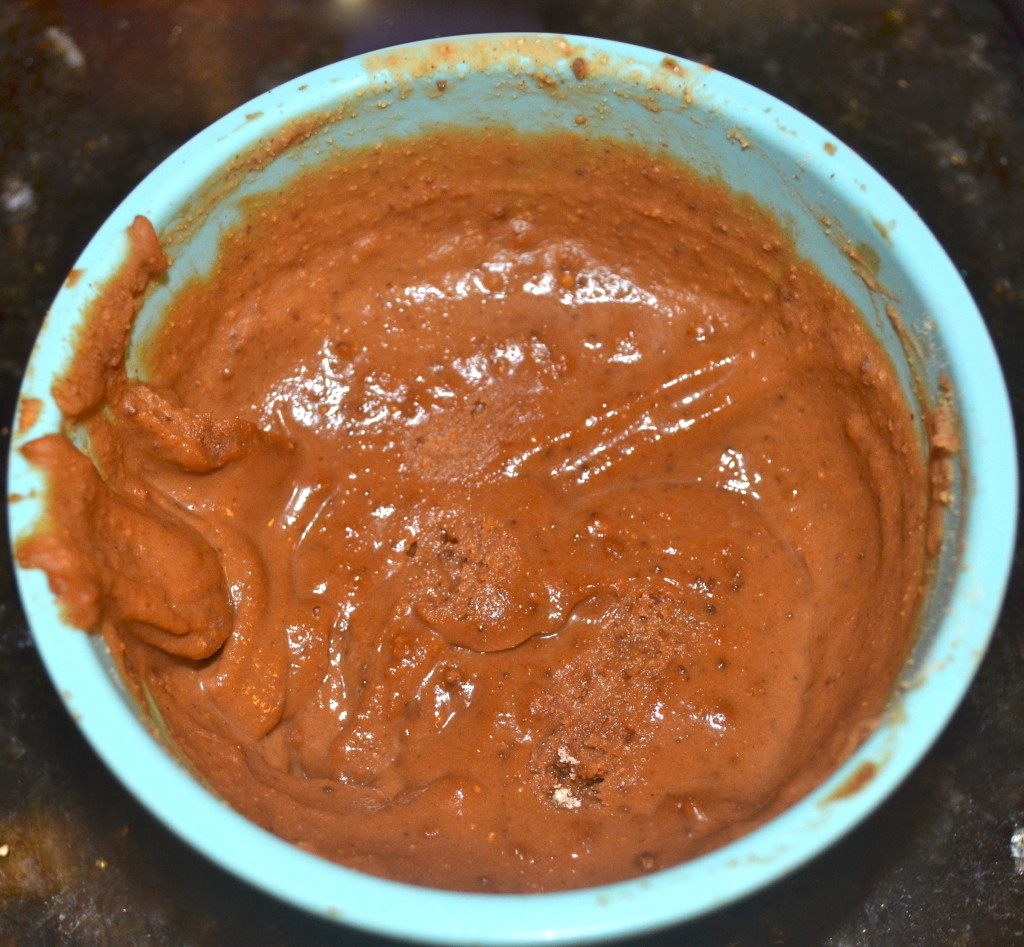 To a pot, add 1 cup of rice mellow creme (medium heat)
Give it a quick stir and add 1/2 cup of dry PB2 powder, mix thoroughly
Once the ricemellow mixture is heated through (takes only 2-3 minutes), add the kashi puffs and rice krispies cereal. Mix well
Spray a baking dish with cooking spray and press rice krispies mixture into the dish. Use a spoon to help push it down some. Then take a piece of wax paper and lay it over the top. Push down hard to seal the rice krispies and help them form. Don't use your hands, too messy!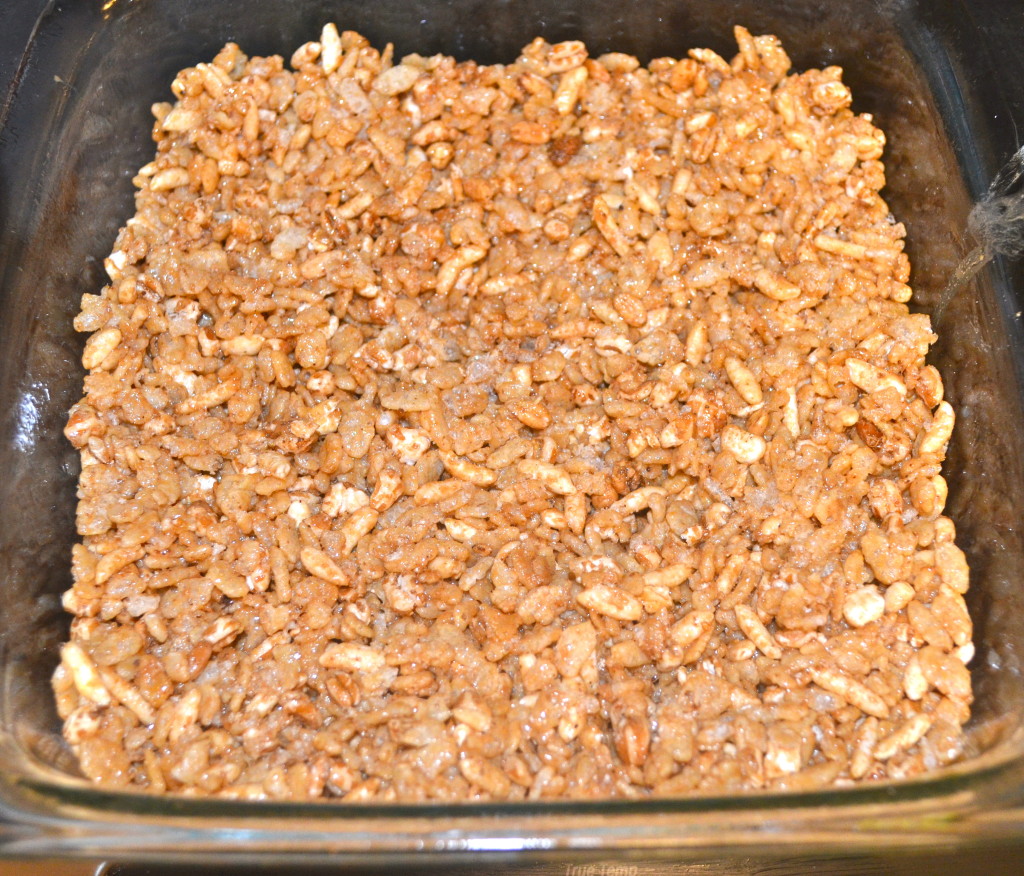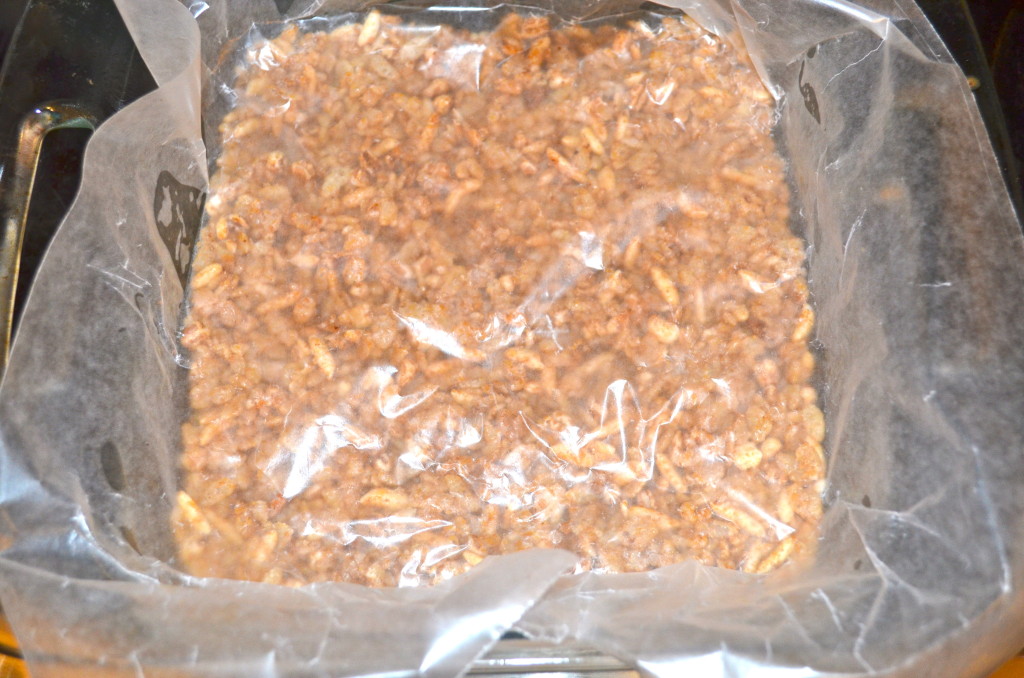 Let it sit for 10 minutes, remove the wax paper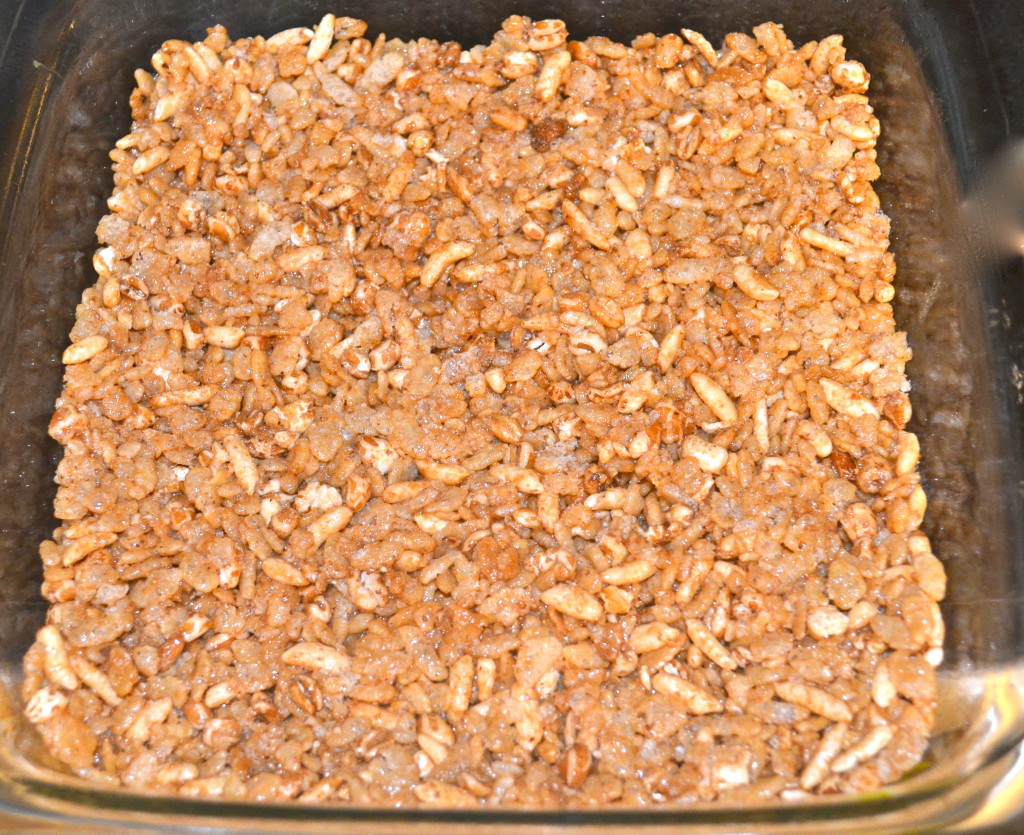 Now take your PB2 out of the freezer and spread on the top of the rice krispie treats evenly. Let the pan sit for an additional 30 minutes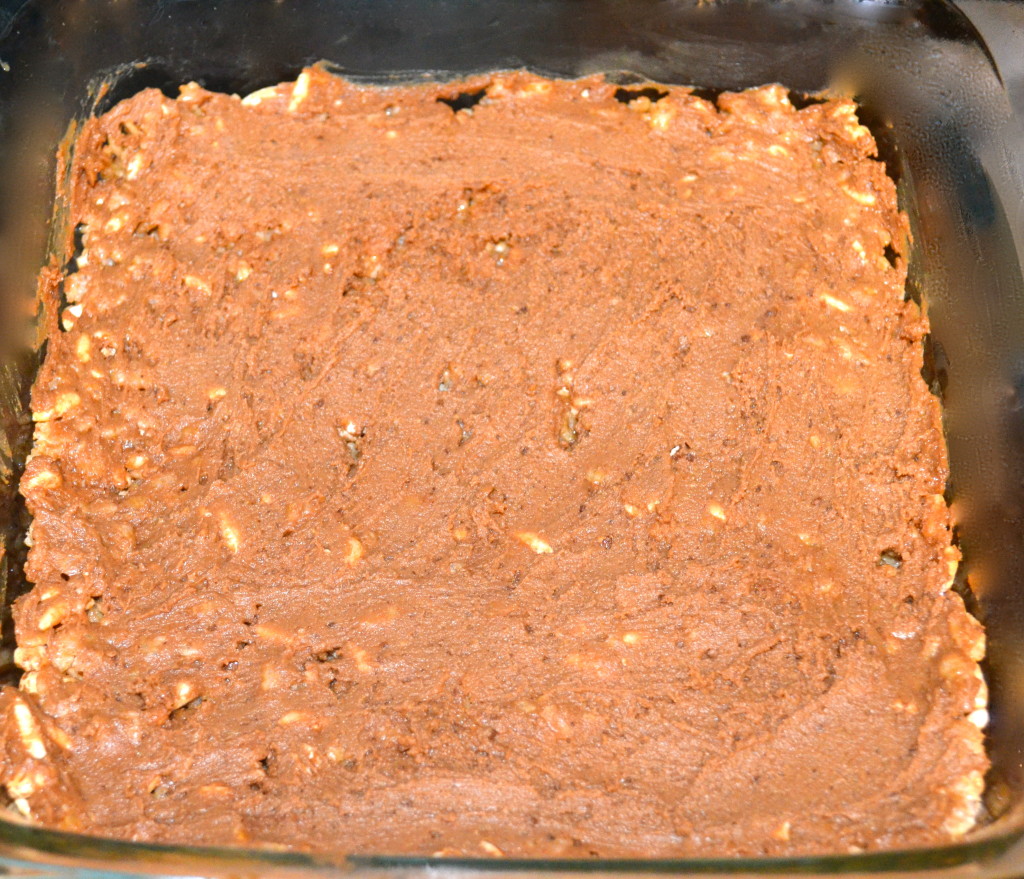 Cut into 9 equal squares!
All that's left to do is EAT!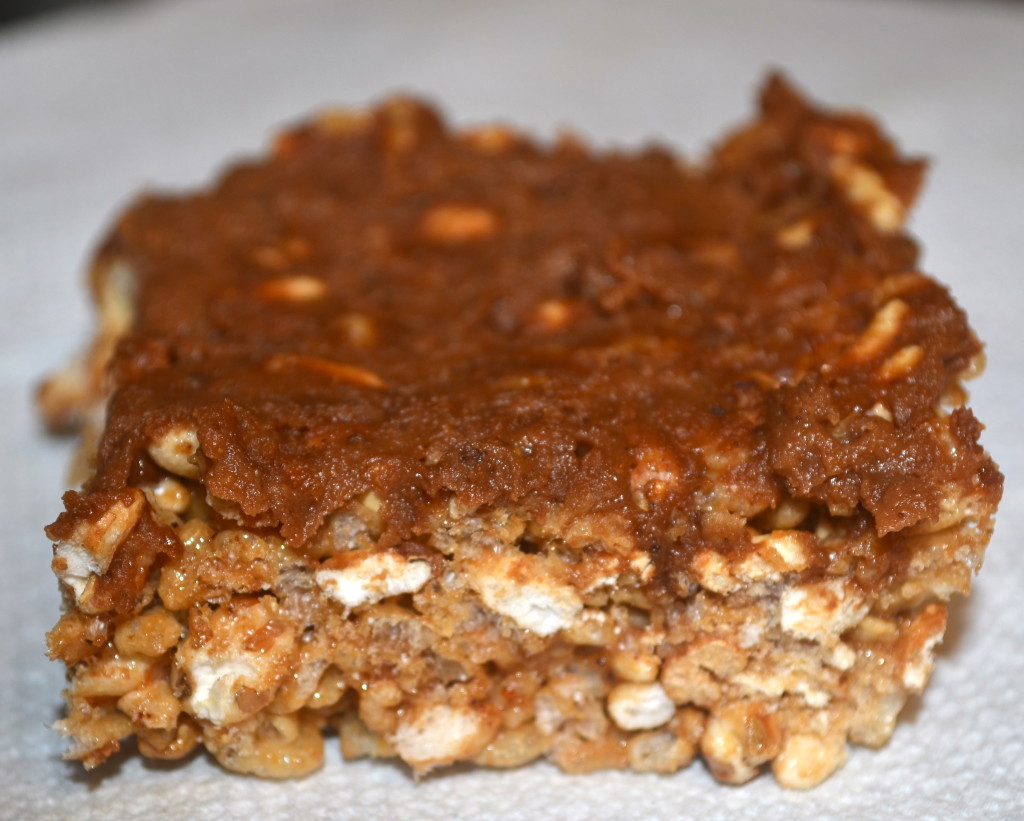 These chocolate peanut butter rice krispie treats have 110 calories, 2.3 grams of fat, 18.1 grams of carbs, 4.4 grams of protein, and 7.2 grams of sugar per square. 
Compare this to the original chocolate PB rice krispie which has: 377.1 calories (146 calories from fat), 16.2 grams of fat (5.3 grams saturated fat), 55.3 carbs (yikes), 6.6 grams of protein, and 29.1 grams of sugar (wow).
Which one would you rather have?
Mine… yeah me too 🙂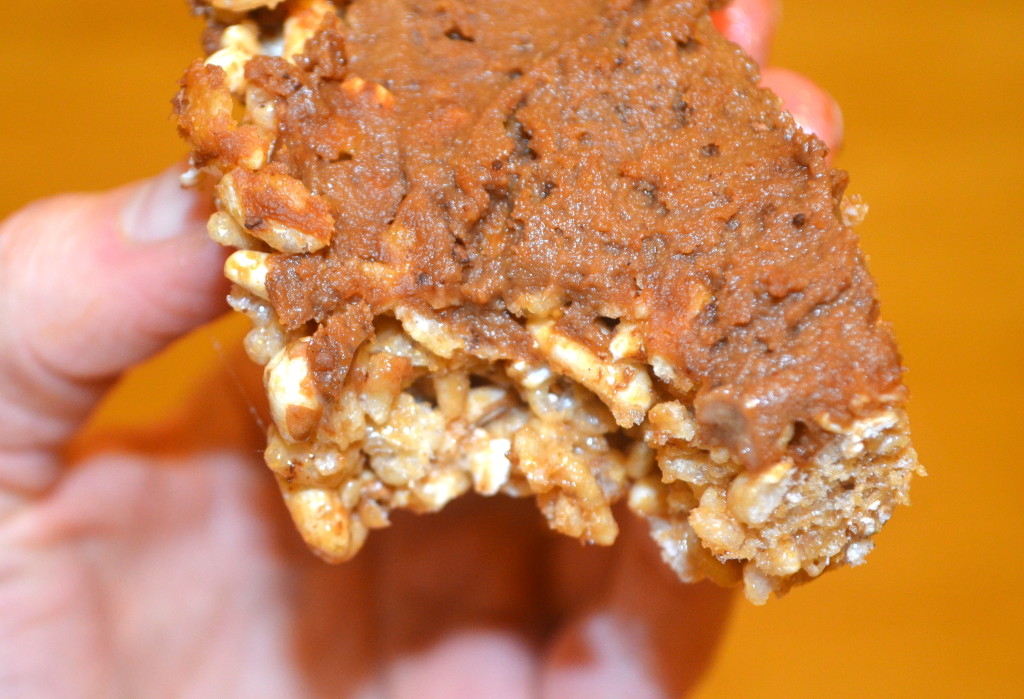 Happy eating…
XOXO With a Cherry On Top,
-Minnie