Healthy Teriyaki Turkey Meatballs- CLEAN EATS!
I'm back on competition prep and with competition prep comes fun ways for me to eat my protein. No boring preps over here! I like flavor please 🙂
I made these last night on a whim because I didn't want to do plain ground turkey. Well not to toot my own horn here, but they are by far the best ground turkey recipe I've made yet. I didn't want to save them for a cookbook, I had to share now!
These little meatballs are so delicious, sweet, tangy, with a hint of salt from liquid aminos. I could have easily eaten the whole batch (yes 1 pound of ground turkey), but I had to stop somewhere 😉
Trust me, make these for your meal preps this week. Too good to say no to.
Here's what you'll need: 
1 lb ground turkey (I use 94% lean, 6% fat)- You can use 99% fat free, but they will not be as moist. I use the lean towards the end of my prep. 
2/3 cup diced white onion
1 small red pepper, diced
2 egg whites
2 Tablespoons ground flax meal
1/2 Tablespoon garlic powder
For the sauce: 
3 Tablespoons rice vinegar
3 Tablespoons all natural liquid aminos
3 Tablespoons raw coconut nectar (you can substitute honey too)
1/4 teaspoon sesame seed oil
1/4 teaspoon xantham gum (thickener)
Preheat your oven to 400 degrees Fahrenheit. Start by preparing the meatballs. Mix together all the first set of ingredients. Roll into balls about half the size of a small fist (they will be a little loose since I am using flax instead of breadcrumbs). I place them in a mini muffin tin to drain off the excess fat. My favorite way to cook meatballs! Cook for 20 minutes.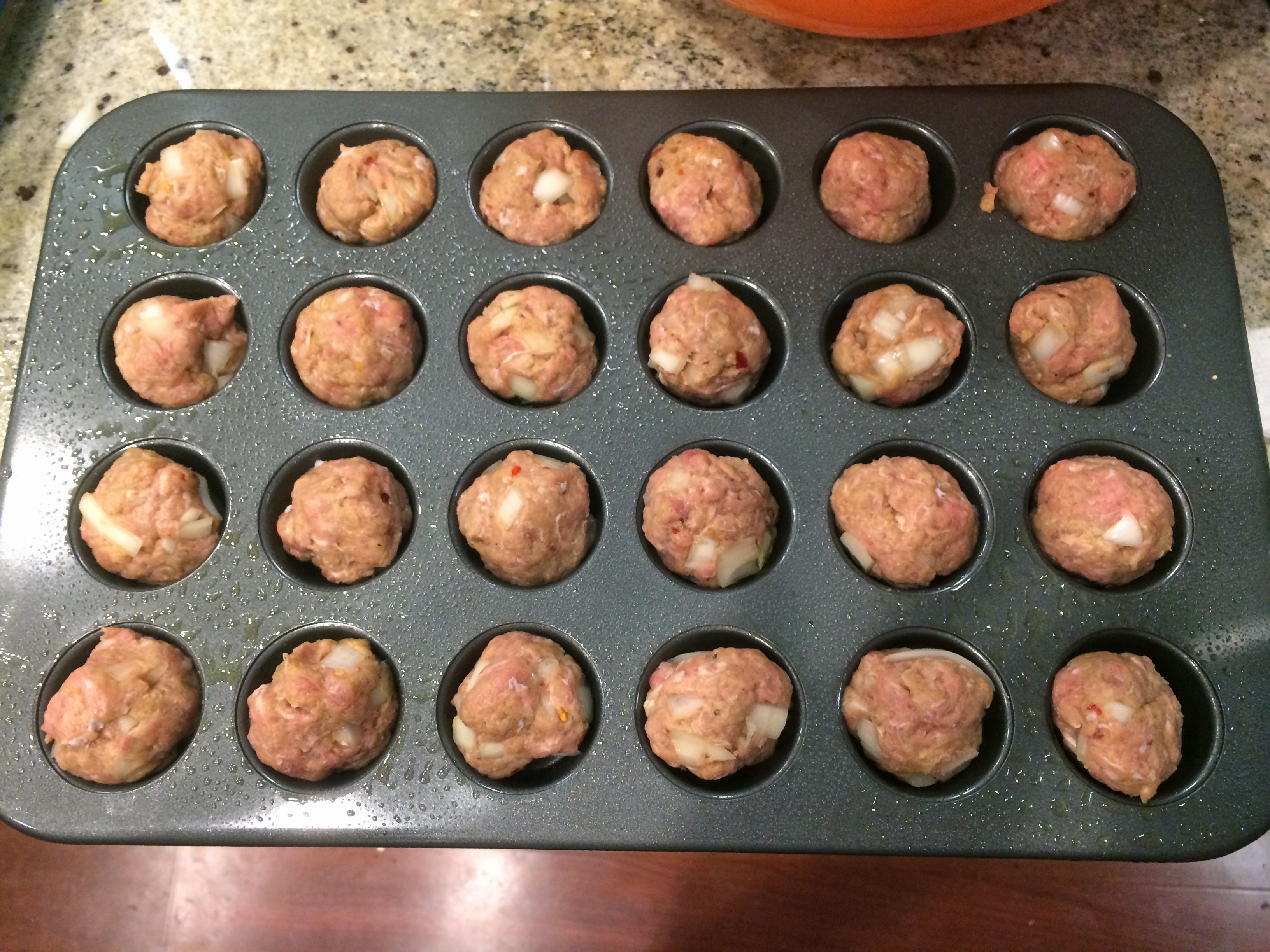 In the meantime, in a small pan, mix together all the ingredients for the sauce . Bring to a boil and remove from the heat, stir continuously. After the sauce and burner has cooled a bit, place back on the burner on low heat. Stir and continue to heat for an additional 5 to 7 minutes. The sauce will thicken up!
When the meatballs are finished cooking, place in the sauce pan, tossing the sauce over the meatballs. Smells good right?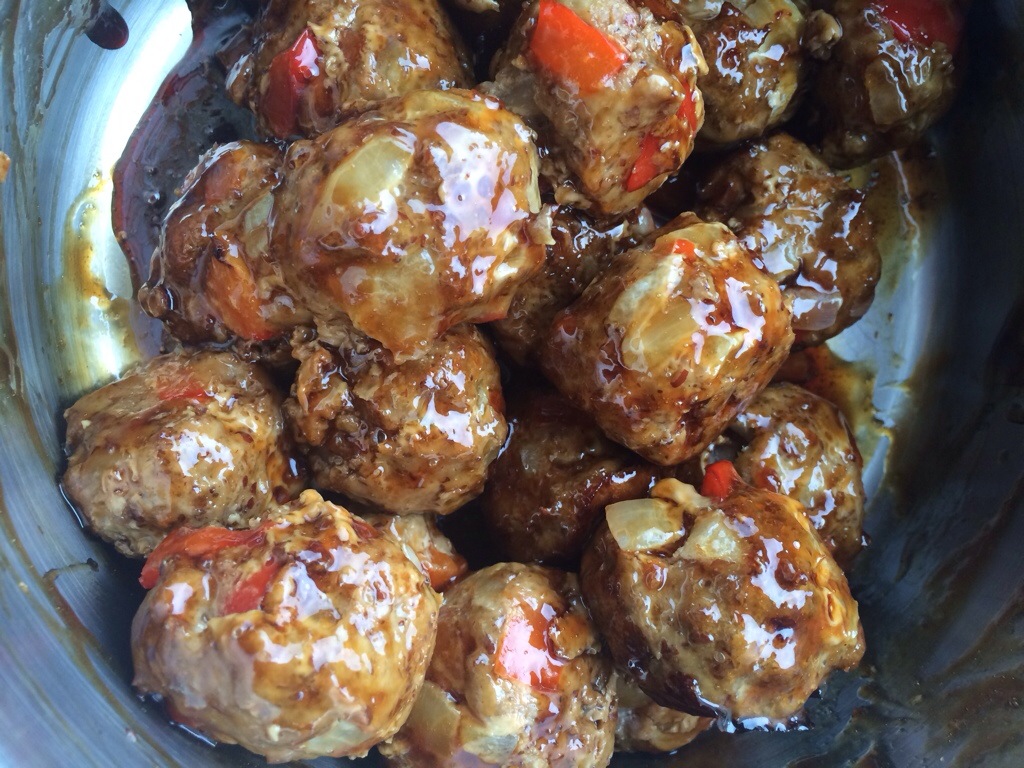 Sprinkle with sesame seeds on top for garnish.
Macros (for a 3 ounce serving, 4-5 meatballs): 252 calories, 11.3g fat, 12g carbs (1.7g fiber, 9.7g sugar), 27.5g protein 
I couldn't get enough of these! This recipe is a keeper for sure 🙂
And guess what? 100% clean eating!
Happy eating…
XOXO With a Cherry On Top,
-Minnie
P.S. These would be perfect for a get together, bridal/baby shower, work event, or a cookout!