Putting Up the Pounds
Hello all!
Back to Monday. I'm now in this zone where I live for the gym. As if my world didn't revolve around it before…? Well now at work all I think about is 5pm to get my lift on. I'm just excited about my work in progress. It's so fun to be able to feel a change in strength.
Four weeks ago I was chest pressing 15-20 lb dumbbells. Today? I'm throwing up 30-35 lbs EACH ARM. That's 30 extra pounds I'm pressing! I'm pretty impressed with myself. Lifts are all mental!
Friday was a great gym day for me. In the morning I hit back with coach. In the evening? I did legs and glutes with Mary.
I hit a new PR on my leg presses! 215 pounds for 8 reps. This is knees to chest too.
We had a great time and I'm incredibly sore from that workout!
Later that evening we went to Chevys to celebrate 13 weeks out coming the next day. So maybe I did enjoy a good meal… Let's just not tell my coach 😉
Those would be shrimp and blue crab enchiladas. My first time having them and I have been missing out! That sauce was heaven 🙂
To cut the soreness on Sunday night I did a little nighttime yoga. Just 15 minutes to stretch everything out. I've been waddling all over the place because my hamstrings are so tight. Of course you know Phoebe was by my side!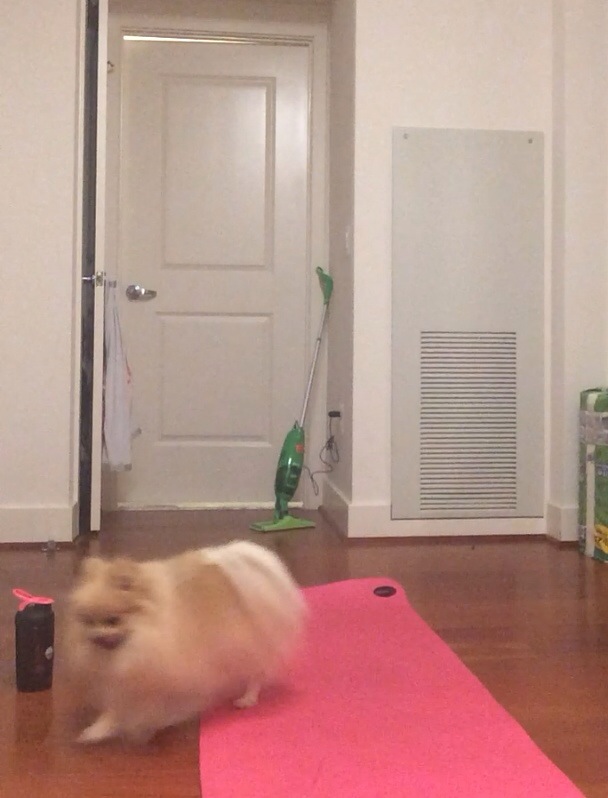 On Mommy's mat, tongue out and running!
She's just the cutest isn't she? I can't get enough of her! My little "boo bear". I'm going to miss her so much at work all this week 🙂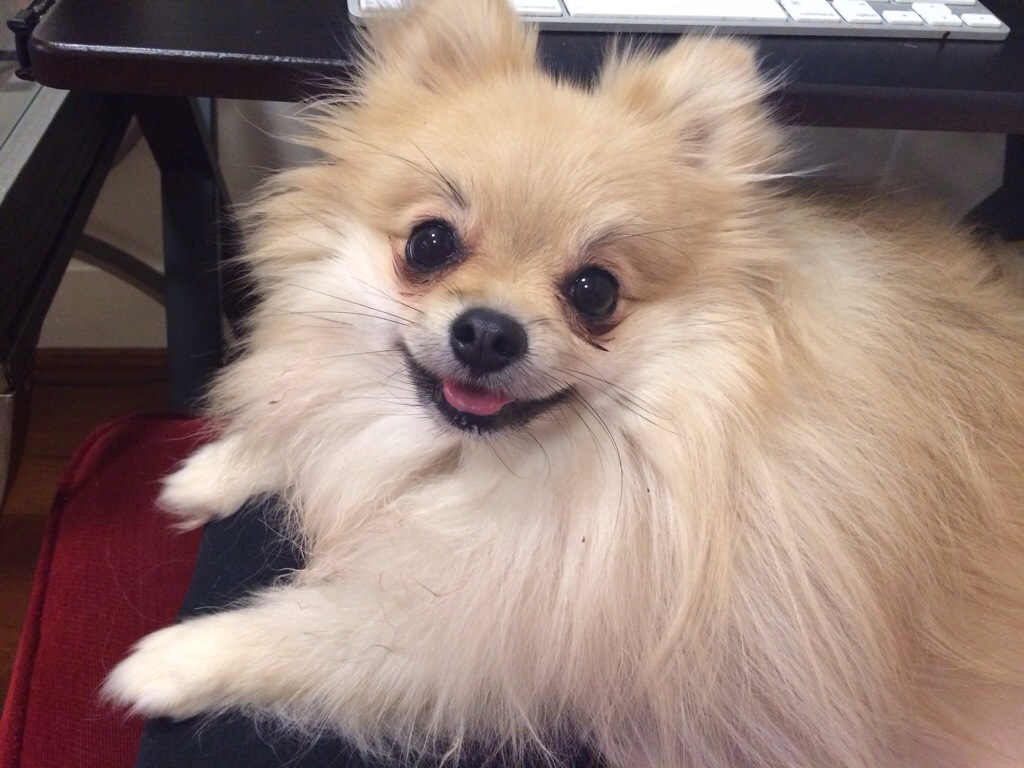 Have a great day. Smile hard, lift hard!
XOXO With a Cherry on Top,
-Minnie