Homemade Almond Butter
This recipe is so incredibly easy, you are going to wonder why you purchase store bought almond butter!
Like I said in my regular blog from today, this is the BEST tasting almond butter I have ever had. Hands down! Fresh really does make a difference, and so does preservative free 🙂
1 Tablespoon of this Almond Butter has: 80 calories, 7.5 grams of fat, 3.5 grams of protein, 2.5 grams of carbs, and 2 grams of fiber.
Almonds are the healthy fats! We need these to fuel our bodies and speed up our metabolism. So enjoy this healthy treat
For this recipe you will need:
-2 cups of raw unsalted almonds
-a food processor
-patience 🙂
ONE ingredient!? Really? What's the catch? NOTHING!
You are going to start by pre-heating your oven to 350 degrees to roast your almonds. Just place them on a cookie sheet
I only cooked these for 7 minutes. I didn't want them too dark
Get your food processor…
And dump in the almonds (they don't have to be completely cool) It actually tastes better nice and warm!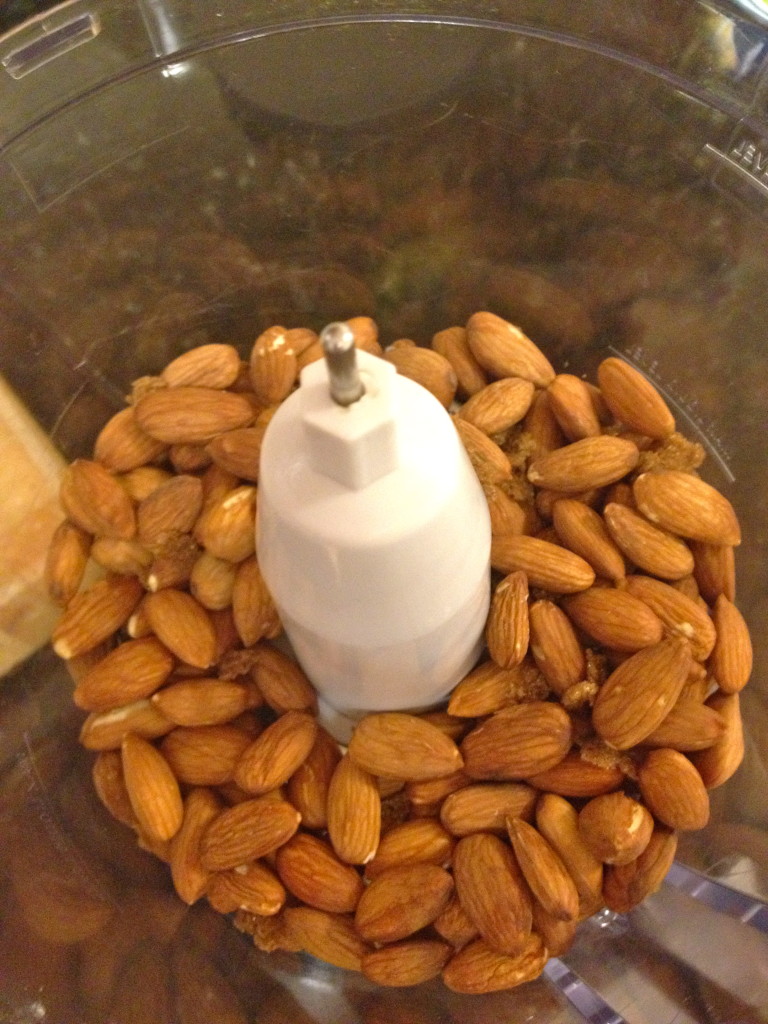 Cover with the lid and turn it on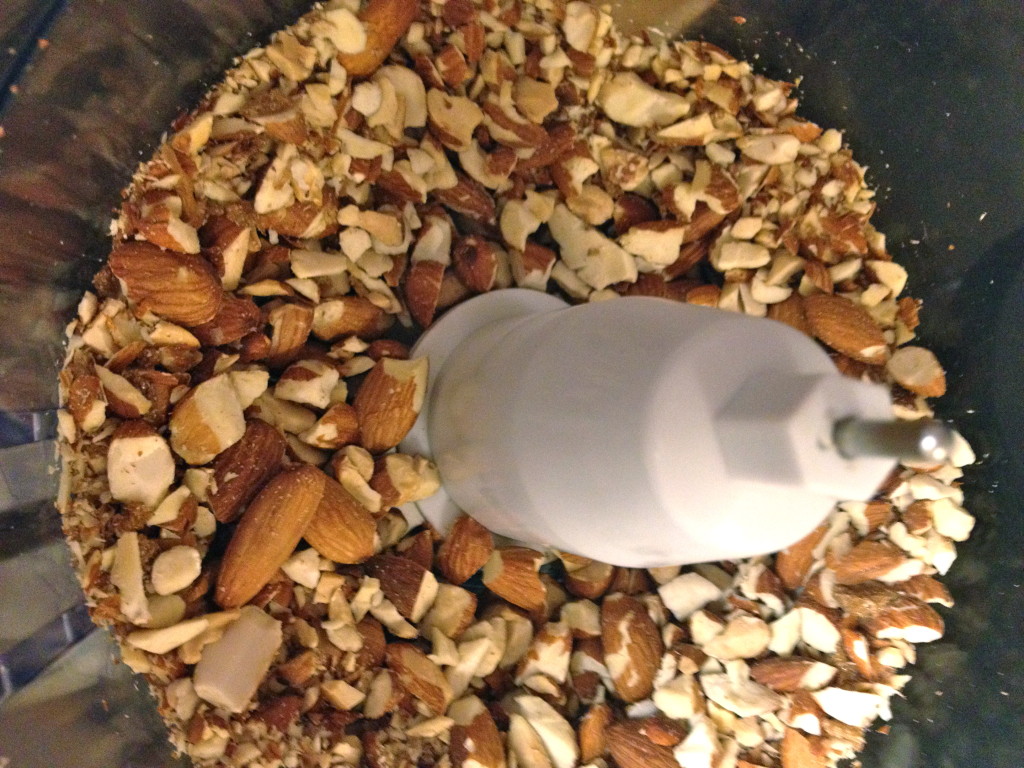 After about a minute it will turn into this: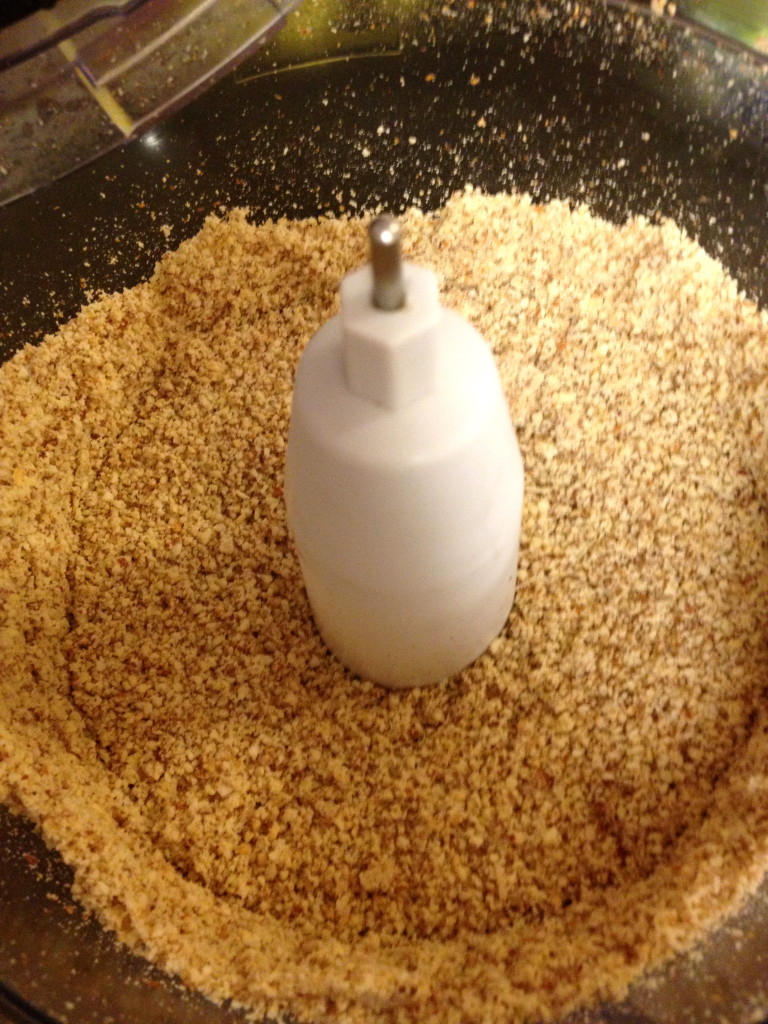 Now here's where you might lose patience. This takes about 12 minutes to form into a butter. Every minute or so just take off the lid and scrape the sides of the bowl to make sure all the almonds are reaching the blades.
After 3 minutes
After 4-5 minutes. Don't quit! Things will happen soon I promise!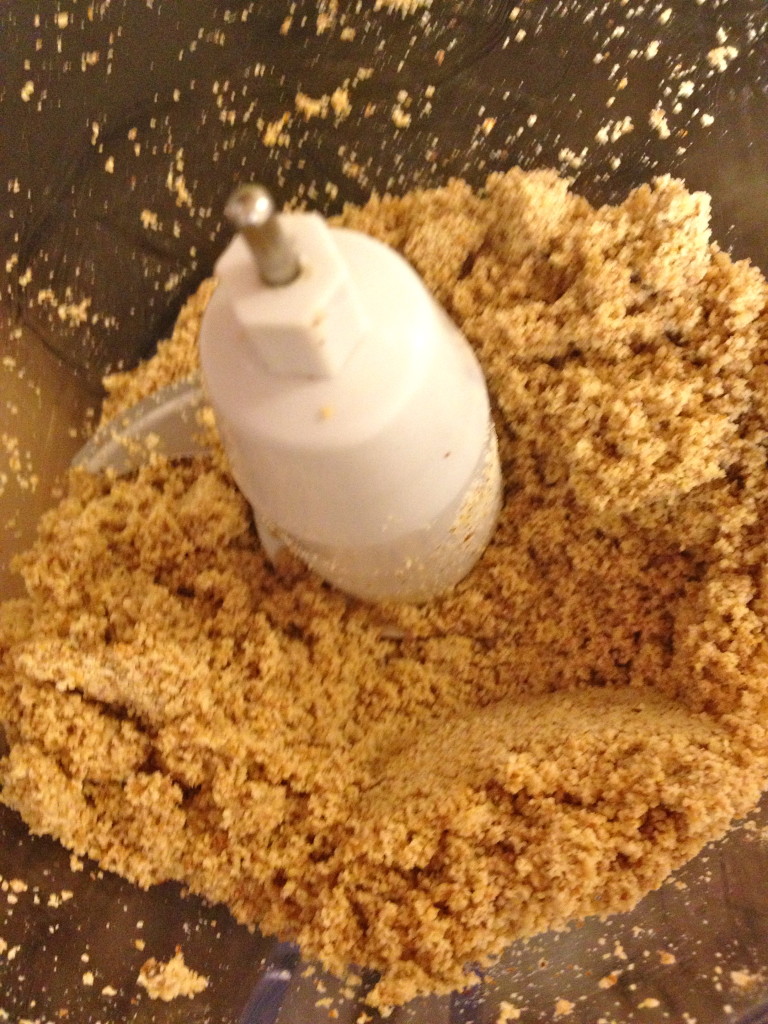 Around minute 5 or 6 you will FINALLY see the oils release!
Keep going…
Make sure you are stopping to scrape the sides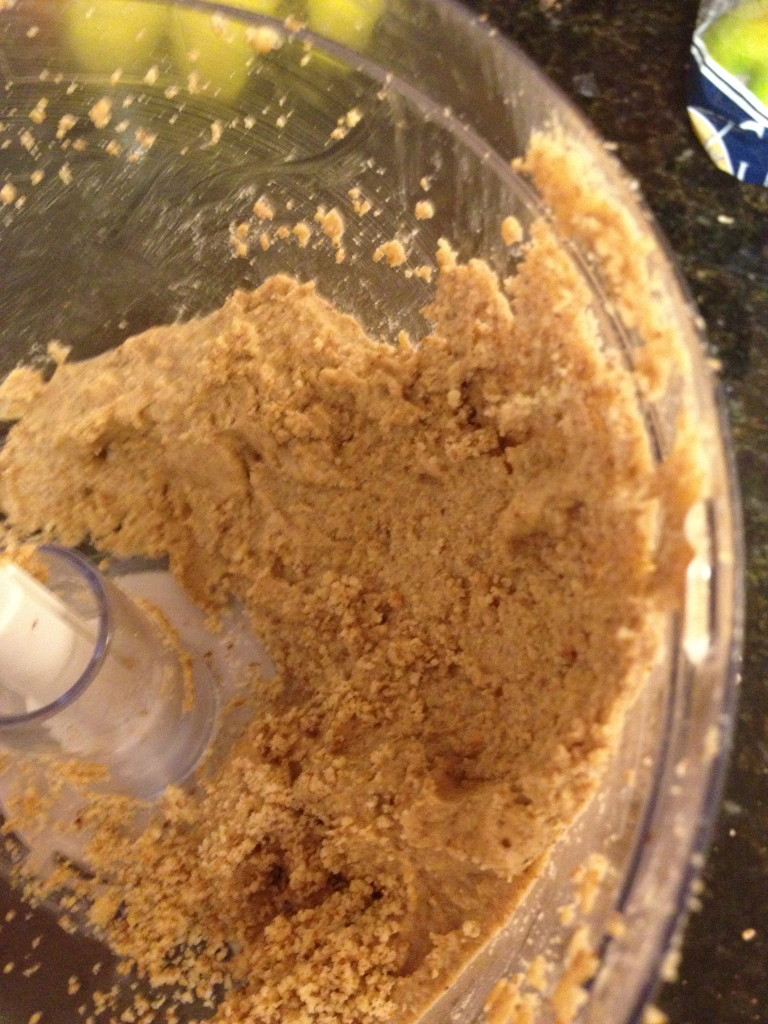 Around minute 10-11…
Minute 12!
Now spoon this heavenly spread into a jar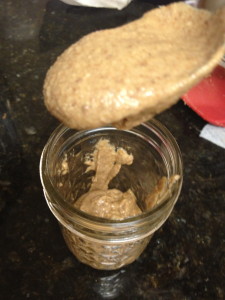 I put a little label 🙂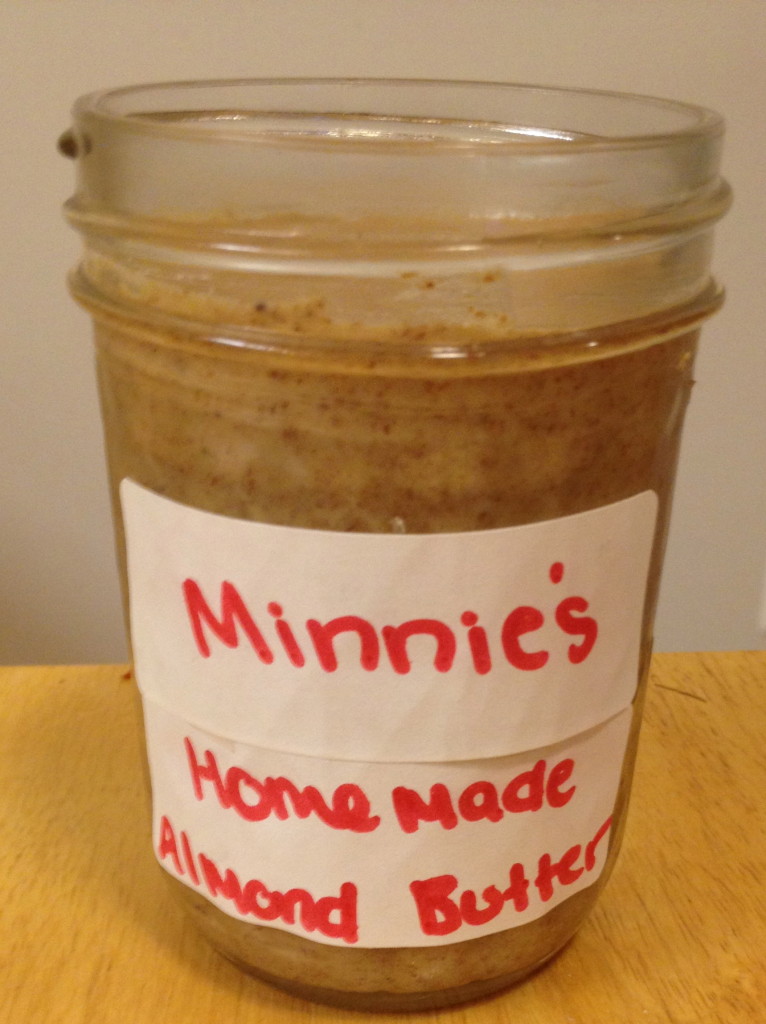 Now, you HAVE TO keep this guy in the fridge. I know, no one likes refrigerated almond butter. This stuff has ZERO preservatives, so if you do not refrigerate it will go bad quickly, and you could get sick.. So don't do it!
I lost my lid, so I used plastic wrap (double layered) and placed a tight rubber band on the top to secure it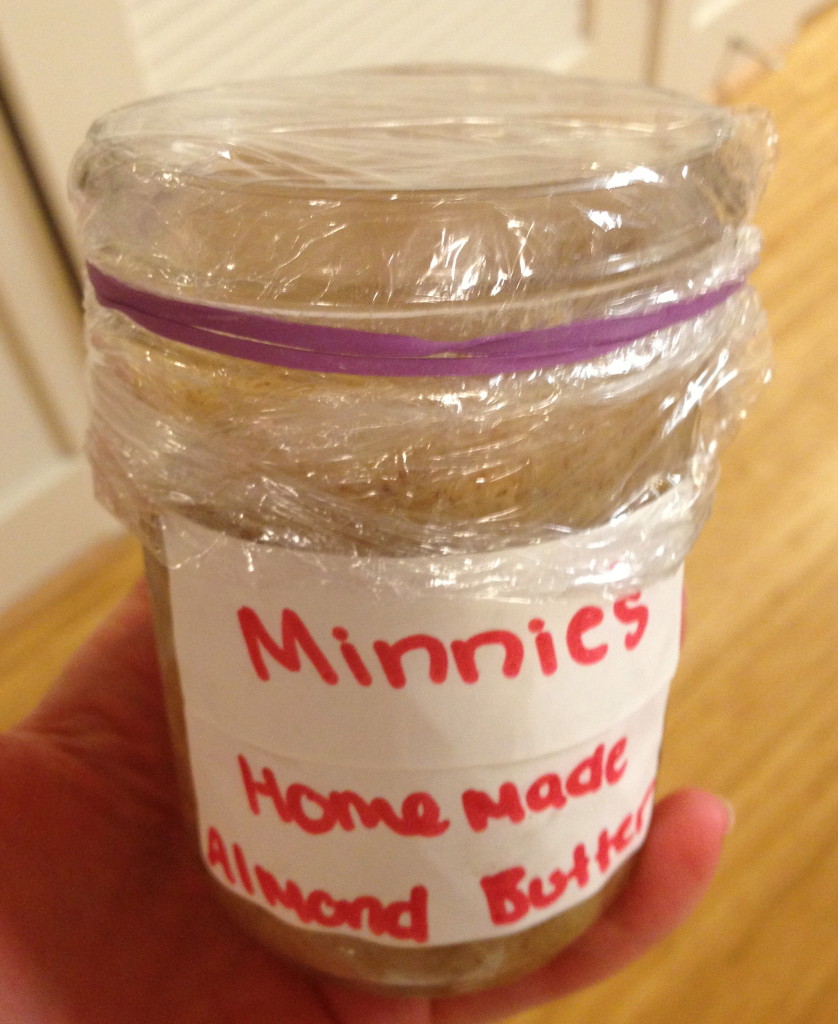 It'll keep for up to 4 months. If it lasts that long!
Eat this on ANYTHING. Toast, crackers, oatmeal, bananas, apples, rice cakes, or just plain out of the jar 😉
Happy eating…
XOXO With a Cherry On Top,
-Minnie