I Will Never Go Hungry Again
I stand by this title! Yesterday I went to Wegman's as planned and I was so lucky to find all kinds of good white coat stuffers for work! My lab coat will probably be stuffed, but hey, if I don't get a lunch at least I will have my emergency snacks. Way better than a hunger headache (the worst kind of headache)
Started off my morning with a huge egg white sandwich on Ezekiel bread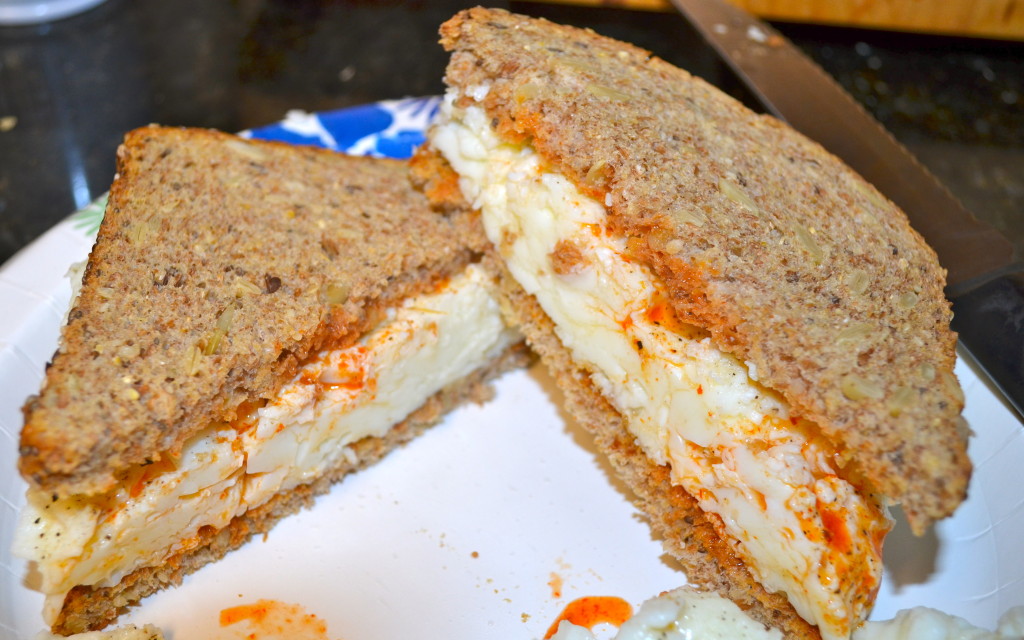 Then off to Wegman's I went! I tell ya, for a Monday morning it was crowded! Maybe because of the holiday? Not sure, but every time I go it's never empty!
Speaking of never empty… my cart!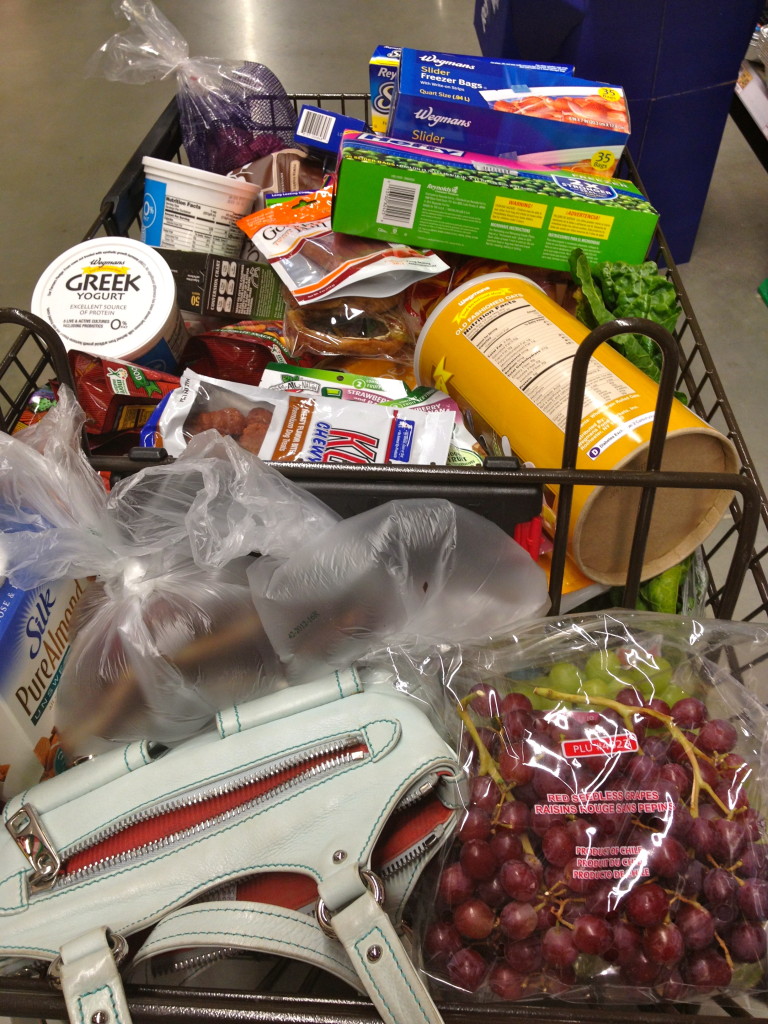 I go through Greek Yogurt like CRAZY. So I always buy at least 2 huge tubs at a time! Plus all of the fruit looked amazing so I couldn't say no. I can't wait until summer comes and the fruit stand opens up here. Best part of summer 🙂
Look at all these great snackies I found! Emergency snacks that I can keep on me in little baggies. I pretty much bought the store out. They won't go bad and it's rare that I go to Wegman's.
I was so happy to find these freeze dried fruits! Perfect for my pockets
After unloading a monstrous amount of groceries (gosh it stinks to carry these in alone in an apartment building) Phoebe and I headed to G-Mama and Pop Pops. I gave Phoebe and Shelby their new treats and they went to town!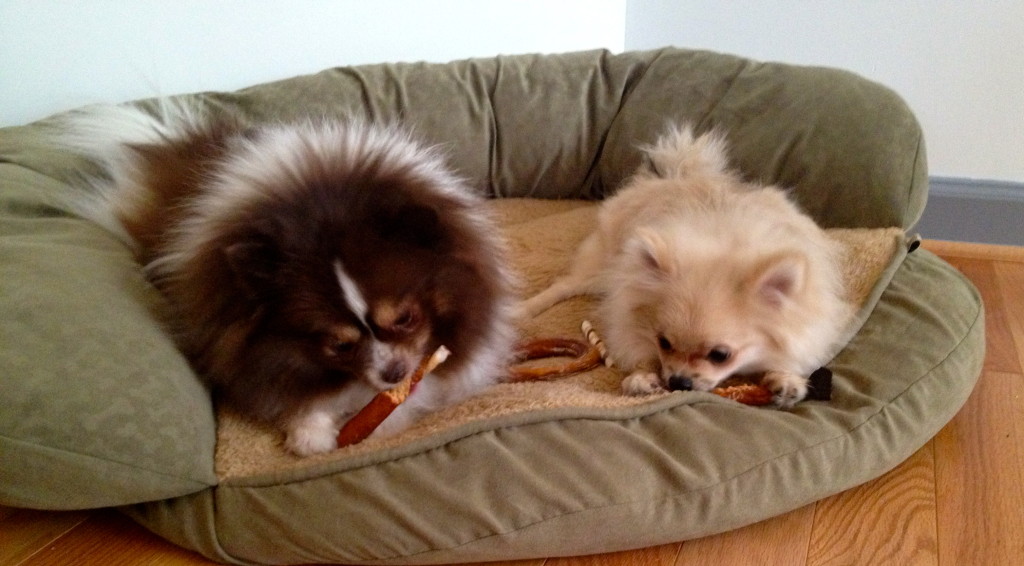 I snacked on greek yogurt with cacao powder. Another super food!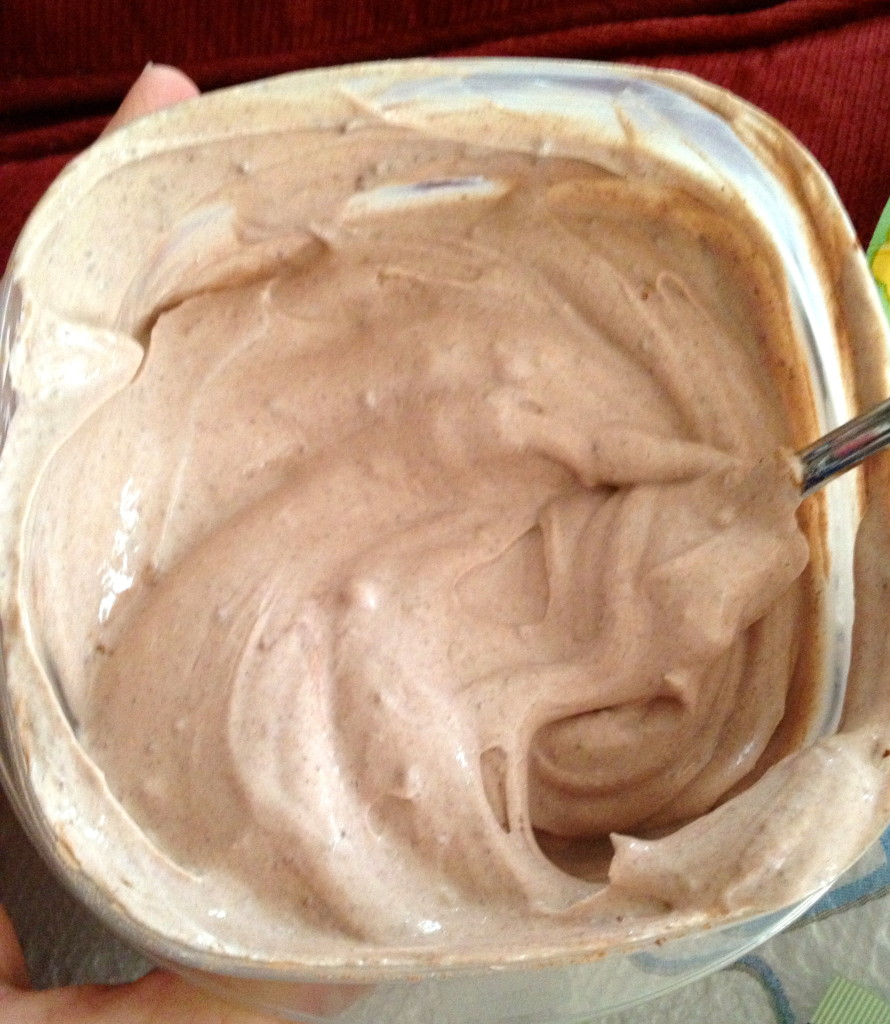 Later I hit the gym hard. It was arm day and I felt like a mega beast! I had tons of energy and felt on top of the world! I love when that happens 🙂
First I did a 10 minute run on the treadmill, and a 5 minute incline walk. Then hit arms
Single arm cable curls, 20 lbs, 12 reps, 3 sets each arm
Tricep pulldowns with rope, 50 lbs, 12 reps x 4 sets
Tricep overhead pulls with rope, 40 lbs 12 reps x 2 sets, then 50 lbs 12 reps x 2 sets
Hammer curls using the rope, 40 lbs 12 reps x 2 sets, then 50 lbs 12 reps x 2 sets
Tricep kickbacks using 15 lb weights, 12 reps x 4 sets
Uppercut punchings using 15 lb weights, 12 reps x 4 sets (alternating)
Assisted tricep dips, 12 reps x 4 sets
Bicep curls with 30 lb bar, 12 reps x 3 sets
Tricep pullovers with 30 lb bar lying down- press the bar down to ribcage, back up and row overhead towards forehead almost like a skull crusher, then reverse it back down to ribcage! 10 reps x 4 sets (this is one continuous movement)
Reverse tricep press lying down, 30 lb bar (underhand grip), 12 reps x 4 sets
Plate hammer curls, 25 lbs, 12 reps x 4 sets
Plate Tricep overhead extensions, 25 lbs, 12 reps x 4 sets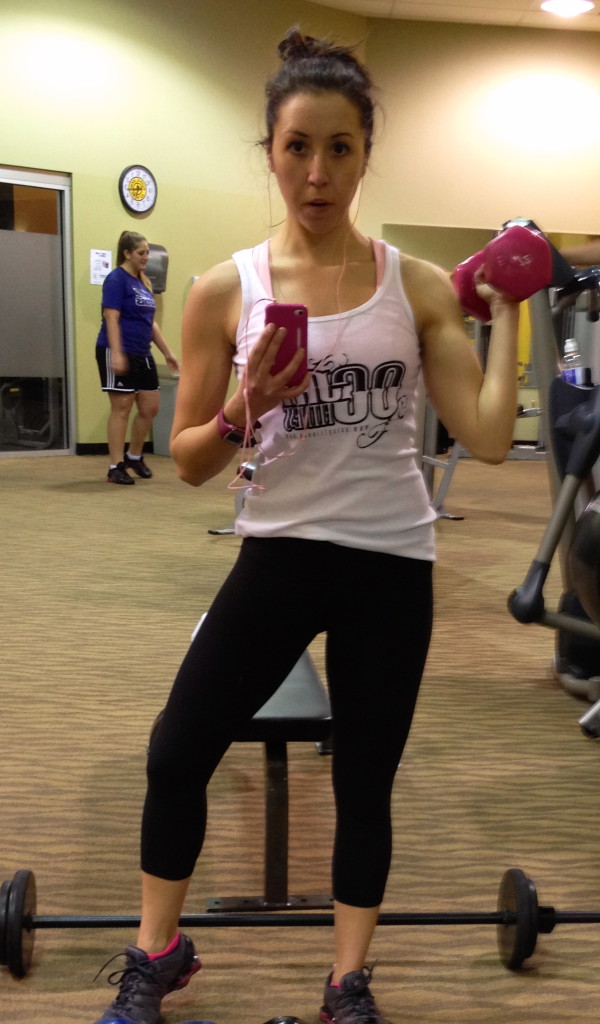 I also did the arc trainer for 20 minutes, and the stairs for 15!
Finished with abs- 40 second planks x 2, oblique planks x 2 with hip dips up and down, 10 reps, some of my favorite side bends, and oblique standing crunches with a 12 lb weight!
Beast mode!
At home I had freekah, chicken breast, and another strawberry salad (I love this!)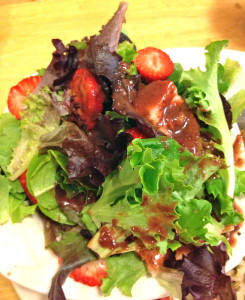 And then I hit the meal prepping session hard!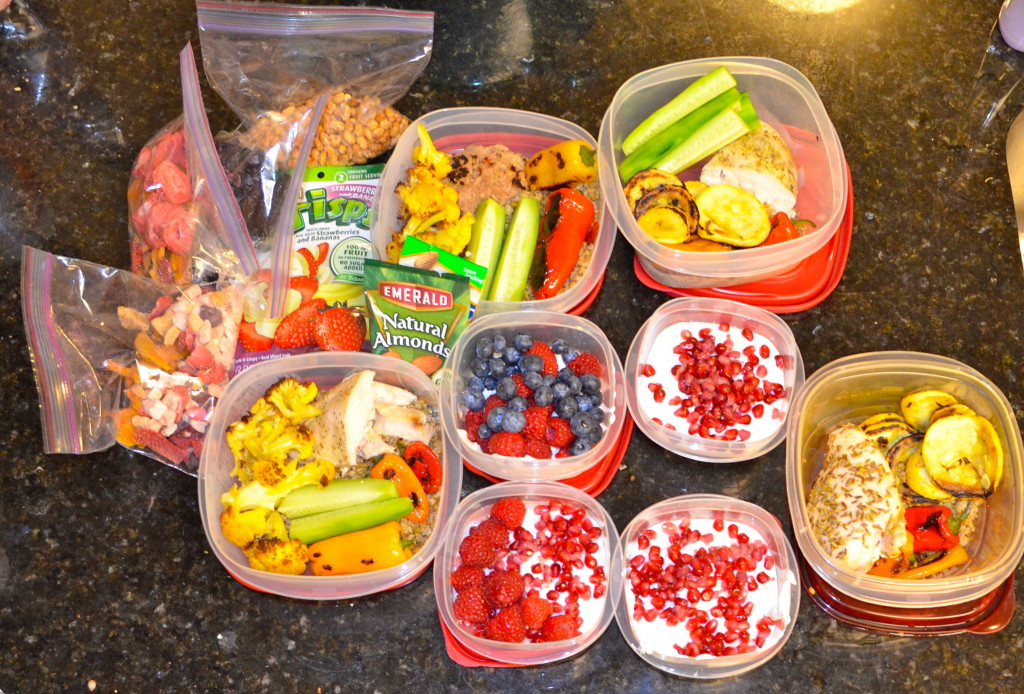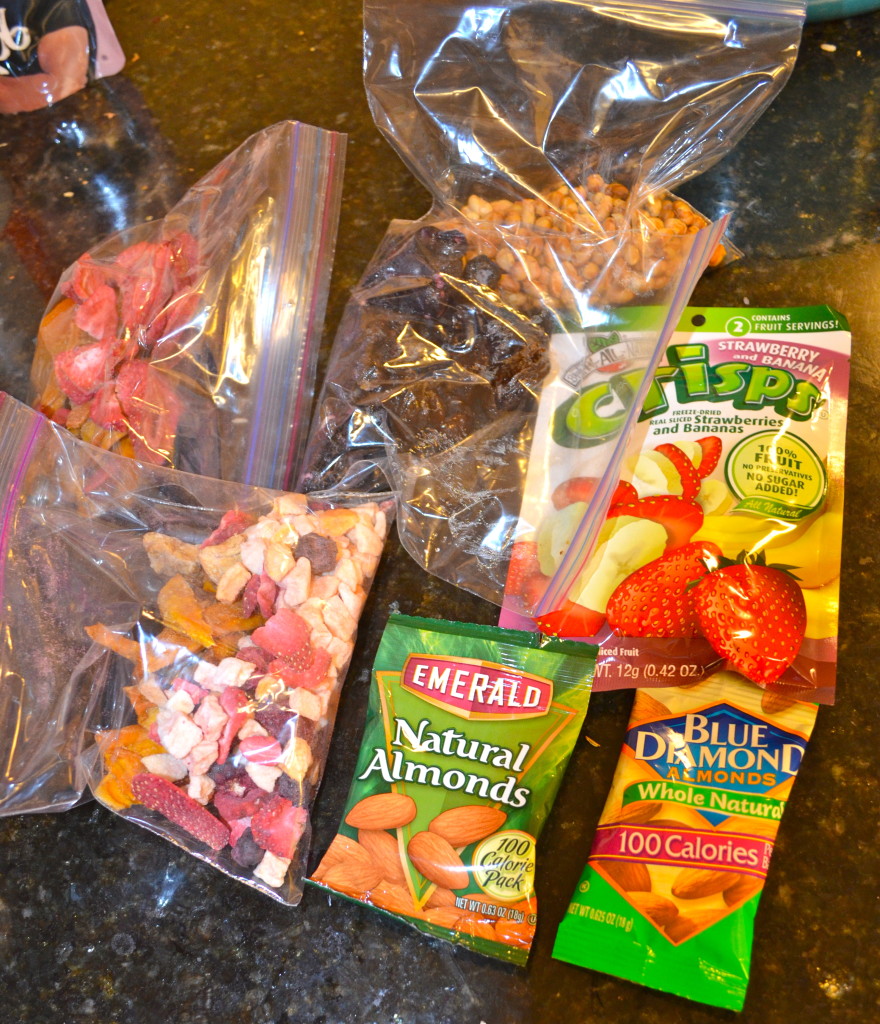 I also made a new recipe! Green Tea Smoothie. I just love green tea lately. It's so delicious and has so many health benefits. Click the picture for the recipe!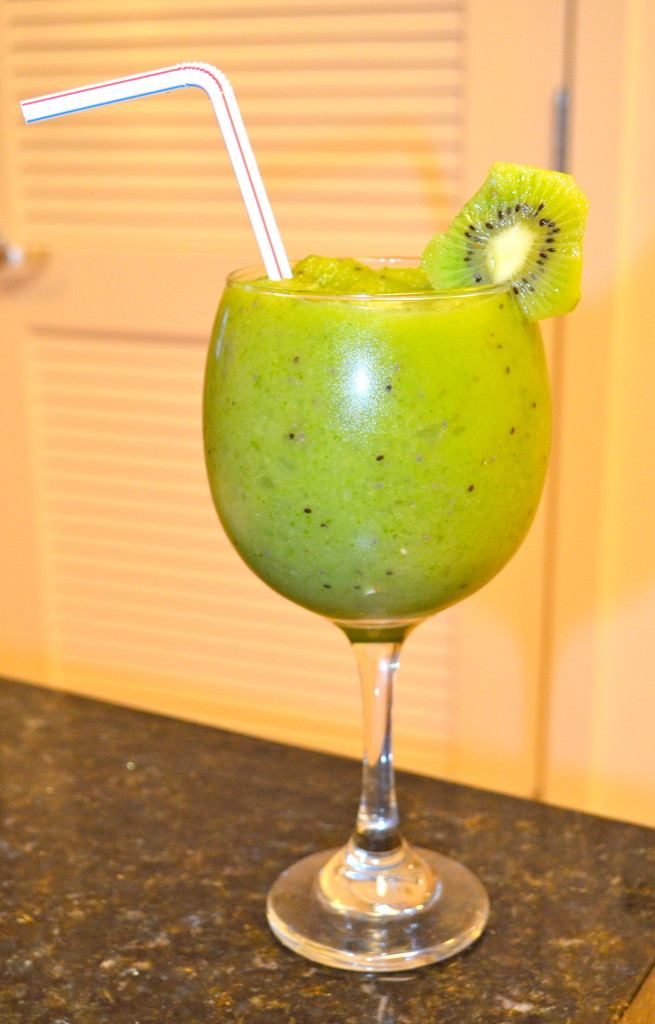 Oh and I forgot to show you my cute coat. Very Ravens appropriate! It's actually a few years old, but it's my favorite coat and every time I wear it people ask me where I got it from 🙂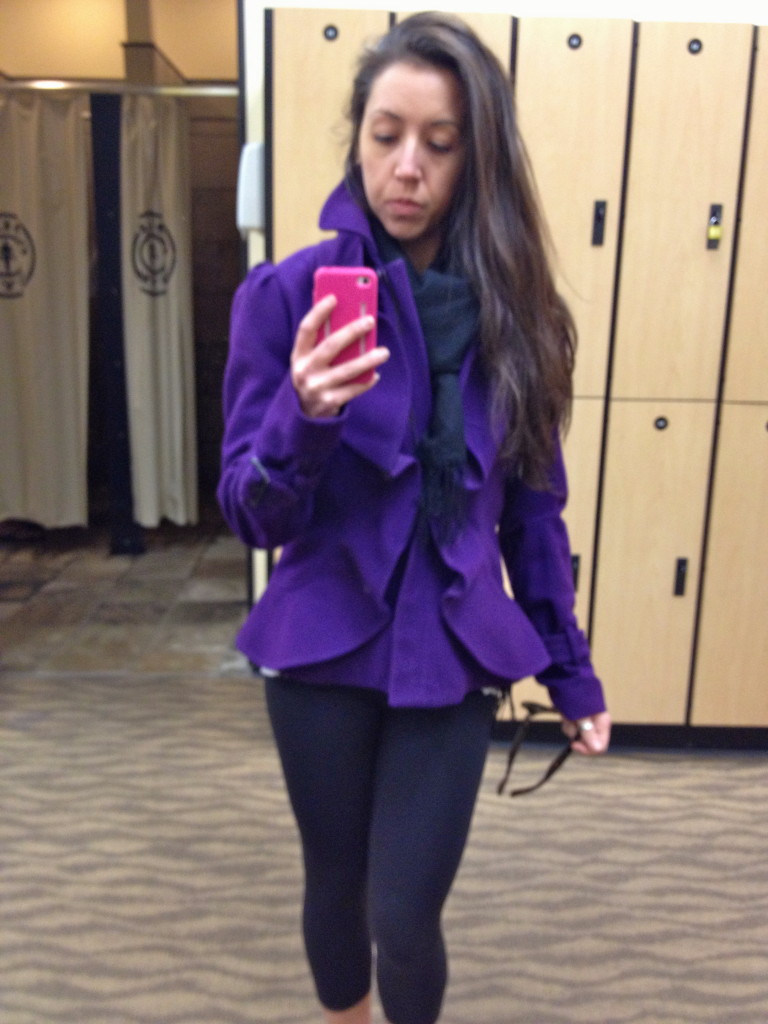 Okay off to work I go! Let's make it a fast day 😉
XOXO With a Cherry On Top,
-Minnie